Japan's MOS Burger Opens Its First Store in PH
Japan's renowned MOS Burger is finally here as it opened its first-ever store in the Philippines at Robinsons Galleria, Ortigas today, February 27.
The store opening ceremony was attended by media practitioners as well as foodies who are excited to taste the store's signature burgers.
One of the highlights of the event is the arrival of Mr. Hubert Young, CEO of Tokyo Coffee Holdings's along with guests who came all the way from MOS Burger headquarters in Japan.
MOS Burger Philippines executives with President Araki Masahide and Tokyo Coffee Holdings's CEO Mr. Hubert Young
Following that is the morning routine of the MOS Burger team and the countdown, featuring an LED screen displaying the three significant words related to MOS— Mountain, Ocean, and Sun.
MOS Burger Robinsons Galleria was jampacked with burger lovers as the store prepared exclusive gifts and prizes for its first 50 customers. Not only that, but there were also surprises for dine-in customers at every hour.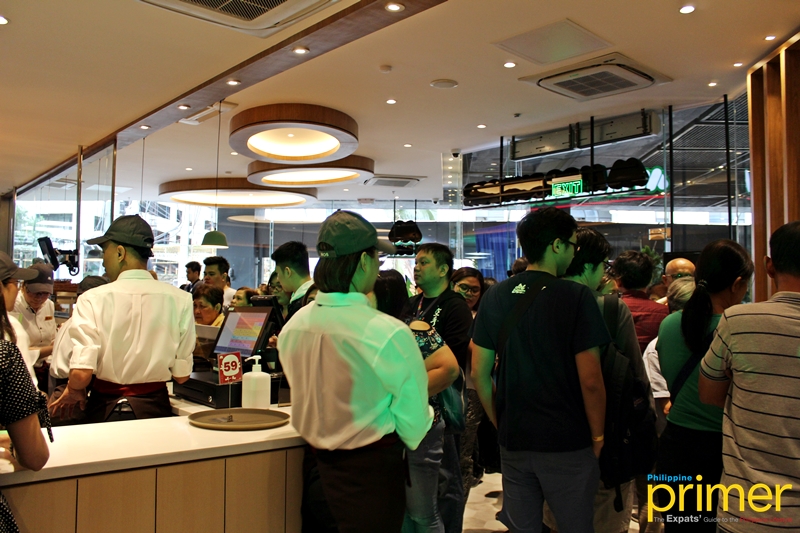 As you enter the place, they showcased some of their best-selling burgers, to give an idea on which munchies to order. These include
the MOS Cheeseburger, Yakiniku Rice Burger, Teriyaki Cheeseburger, and Seafood Tempura Rice Burger.
MOS Burger Signature Burgers
MOS Burger's friendly laid back vibe is manifested in its wooden and nature-inspired interior mixed with a touch of modern. You can definitely spend an afternoon here just munching on burgers and chatting with friends.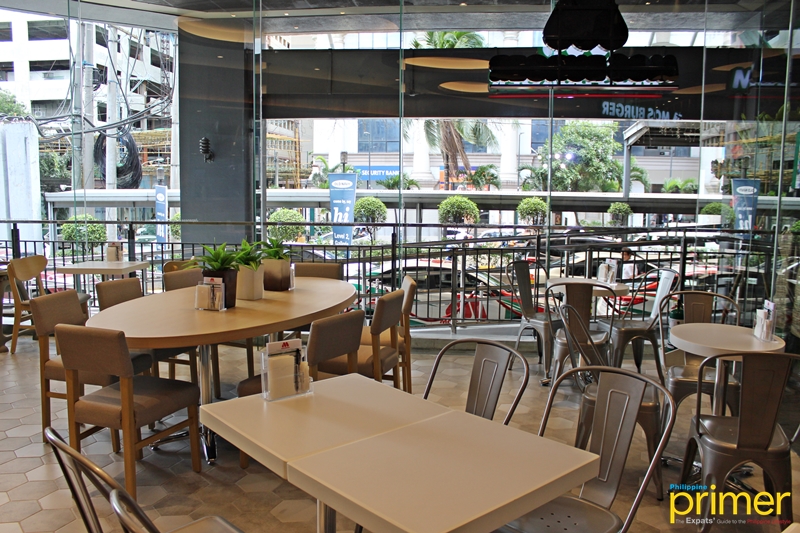 MOS Burger Interior
MOS Burger Nature-Inspired Decorations
Established in 1972, MOS Burger is one of the biggest hamburger chains in Japan. It is popular for serving appetizing rice burgers, which launched in 1987. Ever since, MOS Burger continually offered a wide range of flavorful hamburgers and rice burgers in 1,300 stores in Japan and 300 stores around the globe.
Visit now the newest MOS Burger store at Robinson's Galleria, which is open from 10 a.m. to 10 p.m!