Skyway Extension Project Resumes Construction, Traffic Rerouting to Be Implemented on Feb. 16
Skyway Extension Project Resumes Construction, Traffic Rerouting to Be Implemented on Feb. 16
As the construction for the ongoing Skyway Extension Project resumes on February 16, 2020, southbound motorists should expect heavy traffic as the following lanes will be closed to the public again:
Southbound Alabang Exit Plaza (beside Alabang Viaduct)
Bunye South Station (heading to Crimson, Filinvest)
Skyway At-Grade Southbound (Lane 3)
Northbound Lane of the West Service Road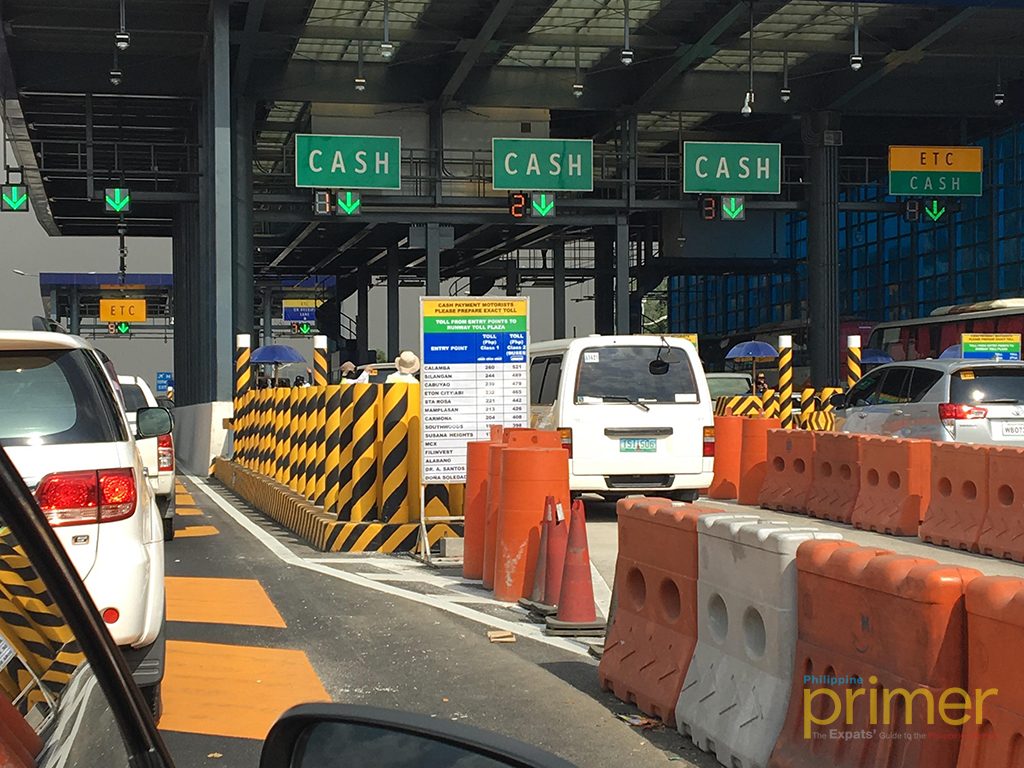 According to the Skyway Operations And Maintenance Corporation (SOMCO), the construction will be finished after six weeks. In the meantime, the corporation released alternate routes on its Twitter account to help the riding public combat heavy traffic jams.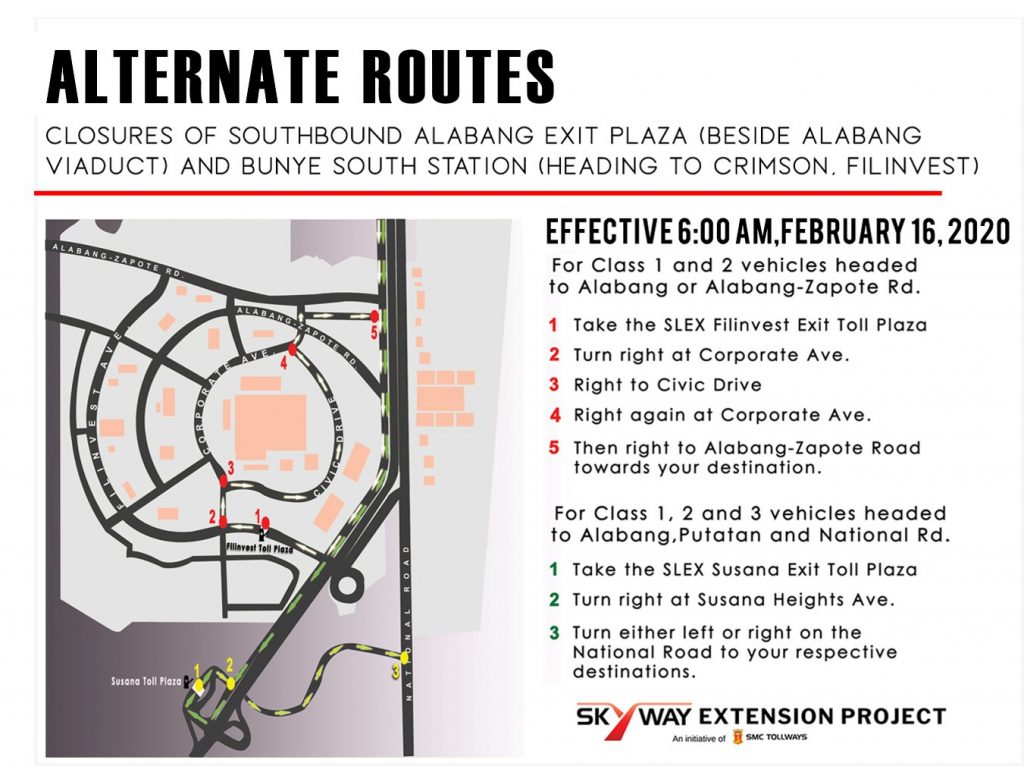 For Class 1 (car, jeepney, van, pick-up, 400cc and above motorcycle) and Class 2 (bus, truck, class 1 vehicle with trailer) vehicles going to Alabang or Alabang-Zapote Road:
Take the South Luzon Expressway (SLEX) Flinvest Exit Toll Plaza
Turn right at Corporate Avenue
Turn right again at Civic Drive
Another right turn to Corporate Avenue
And then right to Alabang-Zapote Road going to your destinations
For Class 1, Class 2, and Class 3 (large truck and a large truck with trailer) vehicles going to Alabang, Putatan and National Road:
Take the SLEX Susana Exit Toll Plaza
Turn right at Susana Heights Avenue
Then turn to either left or right on the National Road going to your respective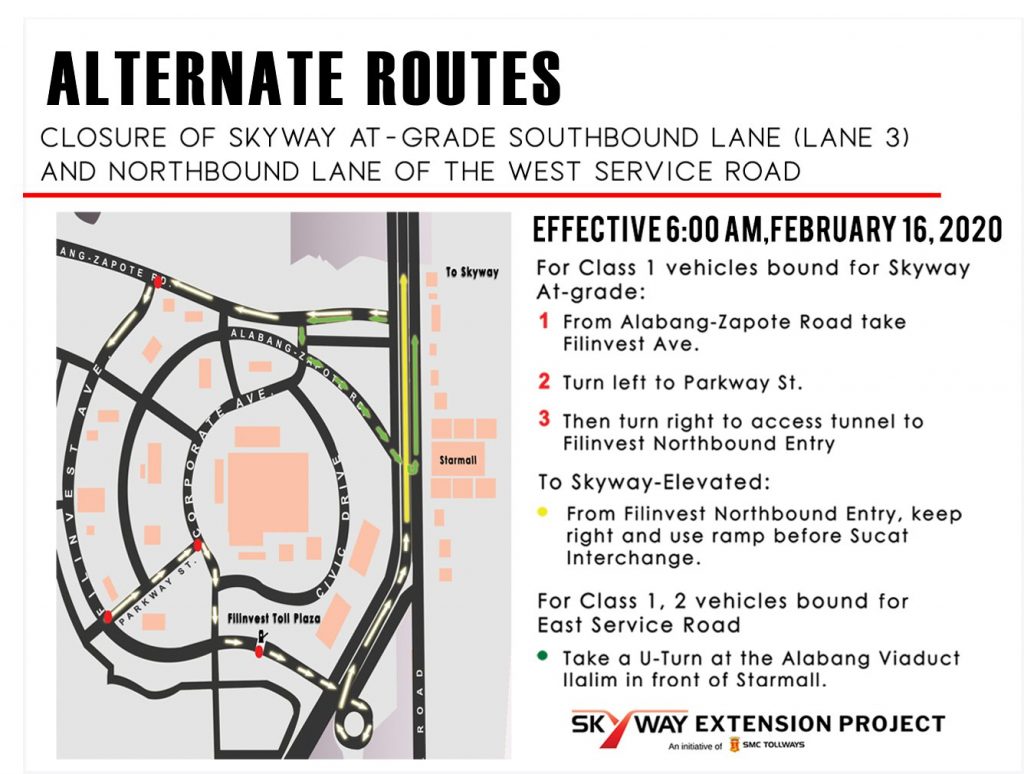 Meanwhile, if ever you will be in Class 1 vehicles heading to Skyway At-grade:
From Alabang-Zapote Road, take Flinvest Avenue
Turn left to Parkway Street
And then turn right to access tunnel to Filinvest Northbound Entry
If you are heading to Skyway-Elevated:
From Filinvest Northbound Entry, keep right then use ramp before Sucat Interchange.
While for Class 1 and Class 2  vehicles going to East Service Road:
Take U-turn at Alabang Viaduct Ilalim, in front of Starmall
Make sure to consider these alternate routes to escape the bumper-to-bumper traffic jams! Also, for a friendly reminder, do not forget to set your alarm clock earlier than usual. These are just a matter of adjustments and extreme patience.
For more updates, do visit skyway.com.ph or read their tweets on twitter.com/SkywaySOMCO.
---
Source: Skyway SOMCO's official Twitter account
Images grabbed from Skyway SOMCO's official Twitter account