World Travel Expo 2019 Gears Up for Bigger Surprises
Following the success of the World Travel Lifestyle Expo, the summer edition of WTE Series, the World Travel Expo 2019 is back on its fourth year, to be held at SMX Convention Center Manila from October 25 to 27, 2019.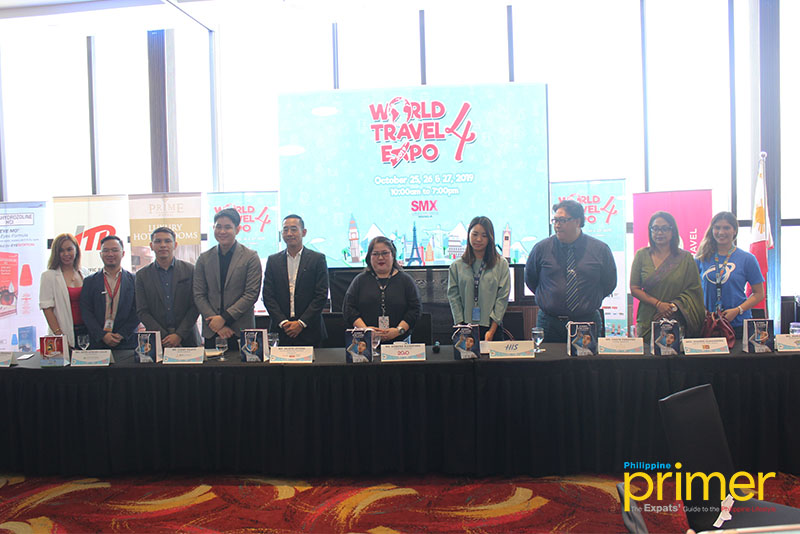 (L-R) WTE 2019 major sponsors during the press conference held last September 18 at the Prime Hotel, Quezon City
With the aim of recognizing and experiencing remarkable natural wonders, WTE 2019 promotes global destinations, tourist attractions, travel agencies, and business trade relations which includes hotels, airlines, cruises and different modes of transport all around the world.
Also read: The 4th World Travel Expo Is Back with Bigger Travel Deals
It presents exclusive all-in packages travel discounts and deals for visitors, as well as providing useful information for their forthcoming tours, encouraging travelers, entrepreneurs, and individuals with different ages to engage in local and international travel and tourism activities.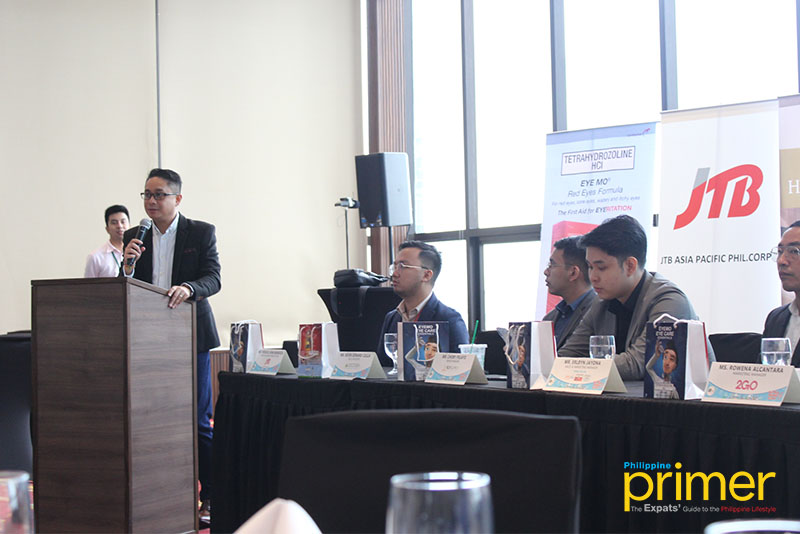 On September 18, media friends and bloggers were given a gist on the exciting happenings that will take place during this year's expo. 
Present during the press conference were the expo's major sponsors such as JTB Asia Philippines Corp., COCOGEN Insurance, Fly Supply Travel & Tours, IMS Asia, 2Go Travel, H.I.S Philippines Travel Corporation, Prime Hotel, Embassy of Sri Lanka, and Aqua Planet. 
Over 300 booths will be showcased in the three-day exposition inclusive of a vast selection of business travel, themed tours, inbound and outbound tour operators, hotels & resorts accommodation, business industry partners, travel insurances, travel agencies, and travel accessories for visitors to benefit from.
JTB Asia will offer travel packages primarily to Japan and other Asian countries, while Fly Supply Travel & Tours has a new travel destination promo package going to Korea and Changi, Singapore.
Meanwhile, COCOGEN Insurance announced that they will provide insurance solutions, including international travel insurance, to visitors for a hassle-free journey around the world.
Embassy of Sri Lanka's Mrs. Shobini Gunasekera also invites Filipinos to discover their very own country.
Mrs. Shobini Gunasekera of Embassy of Sri Lanka in Manila
Aside from the amazing line-up of travel promos, deals, and packages, World Travel Expo 2019 also promised a lot of surprises that attendees should watch out for during the three-day event. These include the annual travel photography and video montage contests, which are open for everyone to join. 
Further, they are giving away bountiful prizes, specifically for the first 100 walk-in visitors of the first, second, and third day of the expo.
One lucky visitor will also get a chance to win international travel insurance worth Php 250,000 courtesy of COCOGEN Insurance.
Details
What: World Travel Expo 2019
Where: Function room 3, 4, and 5, SMX Convention Center, Mall of Asia, Pasay City
When:  October 25, 26, 27, 2019, 10 a.m. to 7 p.m.
Website: World Travel Expo
Facebook: World Travel Expo
Admission: Php 80 (entrance tickets discounts available when you register at worldtravelexpo.com.ph/wte-registration)