DOST Launches nuLab Science Bus for STEM Students
The Department of Science and Technology (DOST) recently launched a mobile learning facility for STEM students called the "nuLab" bus for experimental and customized learning.
Operating under DOST-Science Education Institute (DOST-SEI), the bus will visit select senior high schools in the Philippines.
Senior high school students under the science, technology, engineering, and mathematics (STEM) track will soon have a chance to discover new disciplines of science and technology—even discover their potentials.
The nuLab is a mobile science learning facility that enables exploration and discovery, equipped with interactive computer screens, internet connectivity, bundled applications and software, instruments, and tools. The estimated cost of the nuLab is Php15 million.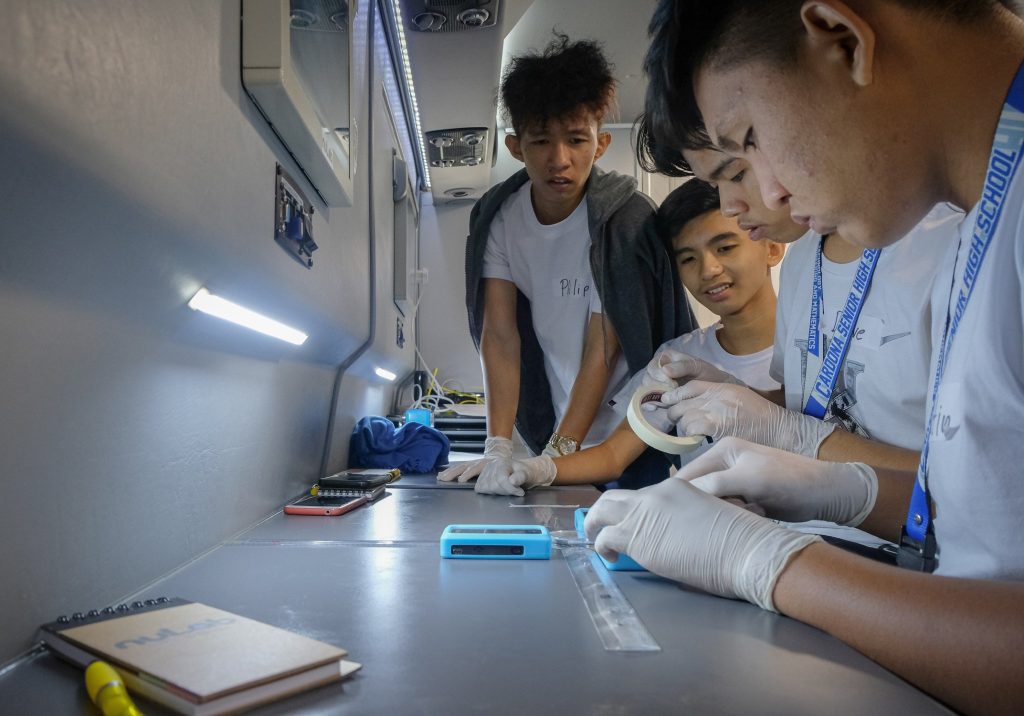 Students from Cardona Senior High School got the chance to measure naturally occurring radiation in the field of Nuclear Science
Launched last July 17 during the National Science and Technology Week at the World Trade Center, STEM students of various schools participating at the event were the first to experience the science bus.
The nuLab can accommodate 24 students in one session, holding two sessions per day.
Further, the 3-hour modules, designed by scientists and researchers, tackle nanotechnology and new materials, aerospace, robotics engineering, the lives of insects, earth and water resources, oceanography, earthquake risk analysis, and science communication.
Arduino Programming with Hardware Engineer Angelo Javier of DOST-SEI held one of the first programs in nuLab
nuLab follows the success of the Science Explorer, DOST's first science bus launched in 2010, that caters to younger students to get them interested in science and technology.
It is scheduled to visit Ilocos Norte, Iloilo, and Bontoc, Mt. Province in the coming months.
The 1st run of nuLab:STEM in Motion at the 2019 National Science and Technology Week
DOST has high hopes for nuLab to better steer STEM students into finding an interest in various multidisciplinary areas of science.
Also read: Science Museums in Manila
---
Images grabbed from the DOST-SEI Facebook Page.
Sources: DOST-SEI Website, GMA Network, Business Mirror