Spiral at Sofitel Manila Offers A Week-Long Mediterranean Gastronomic Festival
Embark on a gastronomic journey in the Mediterranean shores and feast on the fresh and distinct flavors of Europe on a week-long food festival in Sofitel Philippine Plaza Manila's first-class restaurant—Spiral, starting on January 21 to January 27, 2019.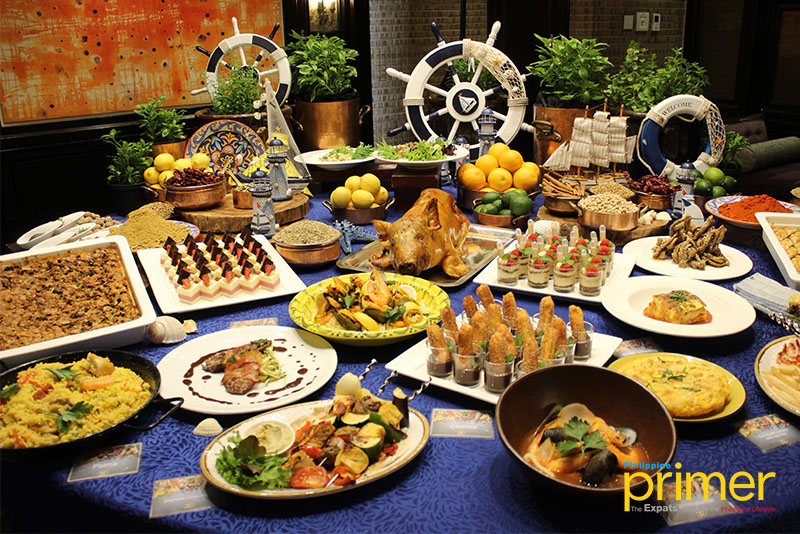 The Mediterranean Food Festival features savory dishes from the European countries of Morocco, Spain, South of France, Italy, Greece, and Lebanon inspired by a variety of cultures.
Each day presents a fine selection of thematic culinary production in Spiral's 21 dining ateliers. By the end of the week, a medley of all featured specialties will be highlighted in the Le Grand Sunday Brunch on January 27.
Mediterranean Food Festival
First on the festival's offering is the exotic dishes from the land of Morocco, showcasing the distinct spices and flavor combinations in their national delicacies like Chicken Tajine, Chicken Pastilla, Seafood Couscous, Tabbouleh and Chebakia.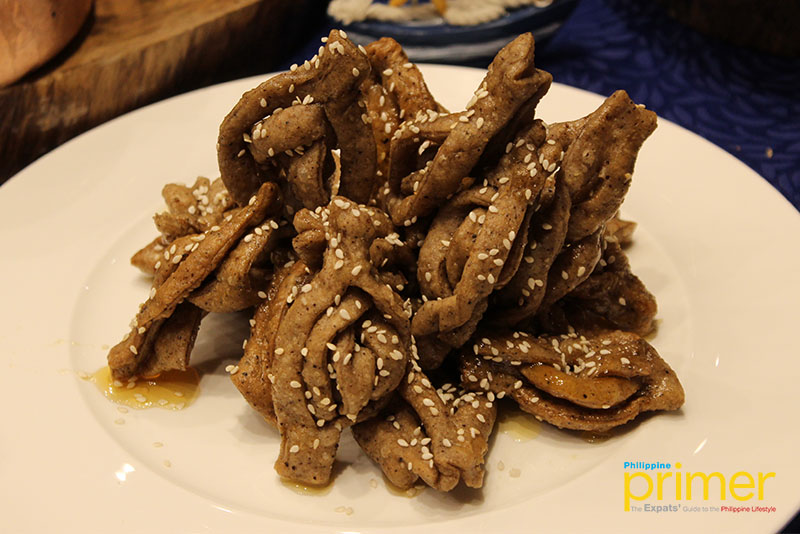 Morocco's Chebakia or honey cookies with sesame seeds
Next on the journey is Spain's iconic flavors influenced by their rich history, geography, climate, and culinary techniques. The quintessential Spanish specialties include the classic Paella, Tortilla de Patata with Chorizo, Chochinillo Asado, Gazpacho and a tasteful variety of tapas.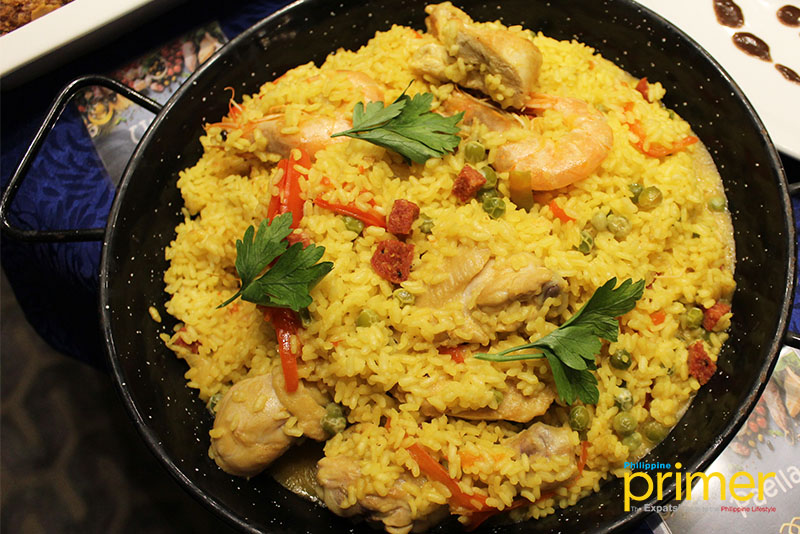 The classic Paella dish made with seafood, beef, Saffron rice, mixed vegetables, and beans
Included in the South France's fresh food selections are the Bouillabaisse, Pissaladiere, Provençal Beef Daube, Anchoiade, Salad Niçoise, and light, tasty desserts like the Tarte Tropezienne and Lavender Crème Brulee.
Bouillabaisse—seafood stew loaded with shrimp and mussels
Guests can get a taste of Italy's zesty and richly-diverse signature dishes like the Veal Saltimbocca, Italian Grilled Fish, Caprese Salad, Beef Lasagna, a wide antipasti selection, and dessert favorites like Tiramisu and Panna Cotta.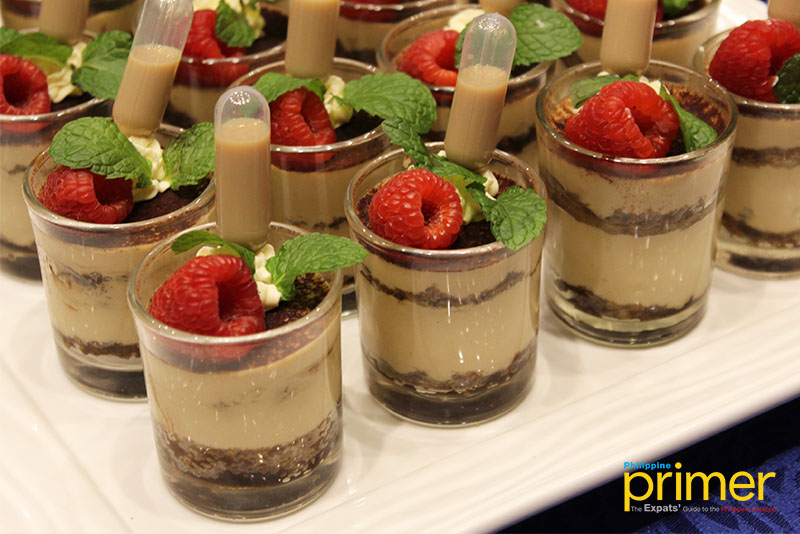 Chocolate Coffee Tiramisu
The food crawl continues in Greece with its healthy yet tasty dishes such as Moussaka, Gyros, Fasolada, Tzatziki, Greek Salad, and delightfully sweet desserts like Galaktoboureko and Amygdalota.
Greek Moussaka is a sliced eggplant dish baked with a white sauce on top
Last is a journey across the Mediterranean sea to the land of Lebanon. An array of savory specialties and exotic flavors awaits guests in their menu composed of Lamb Kofta, Sayadiyah, Lebanese grilled favorites, Tabbouleh, Hummus Beiruti with Meat, and desserts like Baklava, Umm Ali, Cheese Kunafa and Halawet el Jibn.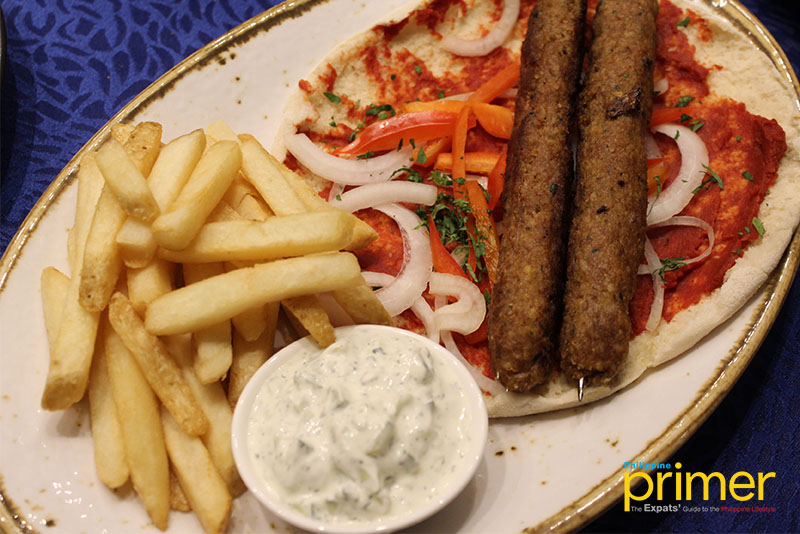 Lebanon's Lamb Kofta
Le Grand Sunday Brunch
The week-long food celebration ends in Le Grand Sunday Brunch, wherein all Mediterranean highlights from the past days will be featured along with Spiral's free-flowing champagne. Guests of all ages will be serenaded by live musical entertainment, colorful interactive programs, and animations.
Spiral's Mediterranean Food Festival and Le Grand Sunday Brunch are available at the following rates:
January 21-22, 2019 – Php 2,750 per person for lunch and Php 3,200 per person for dinner
January 23-24, 2019 – Php 2,750 per person for lunch and Php 3,500 per person for dinner
January 25, 2019 – Php 2,750 per person for lunch and Php 3,200 per person for dinner
January 26, 2019 – Php 2,750 per person for lunch and Php 3,500 per person for dinner
January 27, 2019 – Php 4,500 per person for lunch and Php 3,500 per person for dinner
Bring your family, friends, and loved ones in a leisurely Sunday brunch treat in Spiral's wide selection of ateliers for a truly sensory dining experience this week!
Spiral in Sofitel Philippine Plaza Manila is located at the CCP Complex, Roxas Boulevard, Pasay City. For inquiries and reservations, call F&B Reservations at 02-832-6988 or email H6308-FB12@sofitel.com.
---
Written by Deneca Ordinanza.