Makati Diamond Residences Offers a Luxurious Stay with Its European and Filipino Features
Centrally situated in Manila's Central Business District, Makati Diamond Residences is now included in the collection of the global brand, WorldHotels, which represents over 350 finest independent hotels and resorts across the world.
The hotel is the fourth addition to WorldHotels properties in the Philippines, with Le Monet Hotel, Hotel Luna, and bai Hotel Cebu being the first ones to be acknowledged.
Makati skyline
Right across the popular shopping mall Greenbelt, Makati Diamond Residences offers 410 spacious guestrooms, each modernly designed in neutral palettes and fitted with luxury European and Filipino furnishings from Calligaris, Bo Concept and Las Palmas.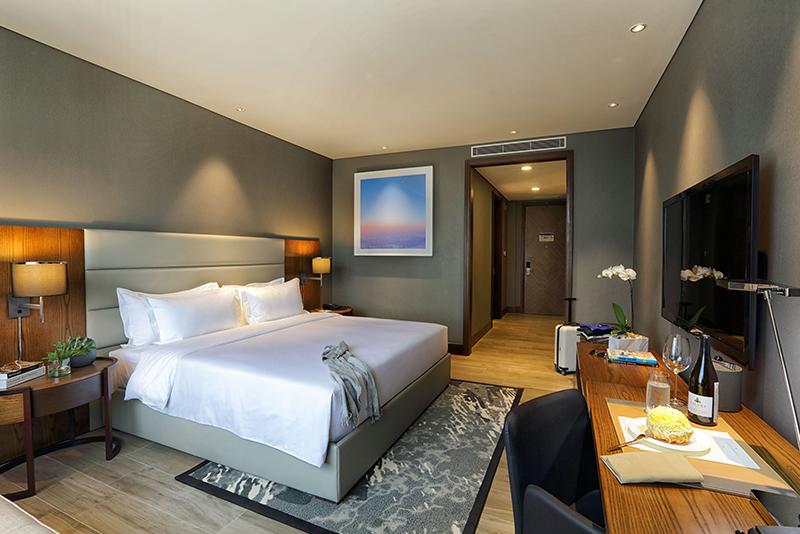 41sqm Studio
The rooms feature special amenities, such as a fully-equipped kitchenette, a washer and dryer unit, 55" LED television, and large shower and bath areas–all designed for both overnight and extended stays.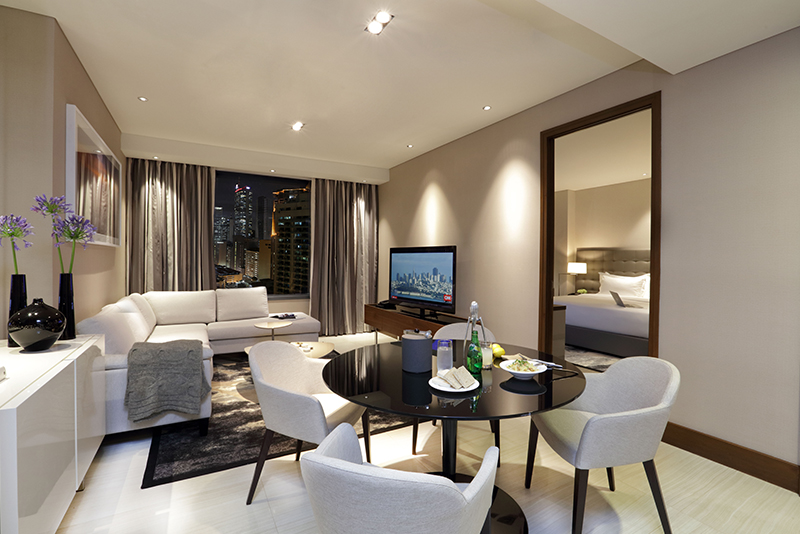 64sqm One-bedroom Suite
Complimentary benefits include wifi and local calls, an in-room minibar, and admission entry to Ayala Museum.
For longer stays, guests can also opt for a larger room category with a dishwasher, walk-in closet, an office and entertainment area, and access to the Club Lounge.
Moreover, the hotel's Business Centre provides administrative services such as photocopying, printing and scanning, as well as private meeting areas for group discussions.
Club Lounge
For weary travelers looking to refresh and rejuvenate themselves after a long flight, various health and wellness amenities are available for use, including a 24-hour gym, daily classes at the TRX studio, an indoor lap pool, and a spa.
Besides a selection of four restaurants and bars for all-day dining at the hotel, guests are presented with an innovative and unique dining option by giving them the flexibility of using their breakfast privilege outside of the property.
Perea Boardroom
Upon check-in, each guest is offered a Dining Card that provides additional dining choices with 12 partner restaurants. Dining privileges are loaded daily, and unused balance can be accumulated for use throughout the stay.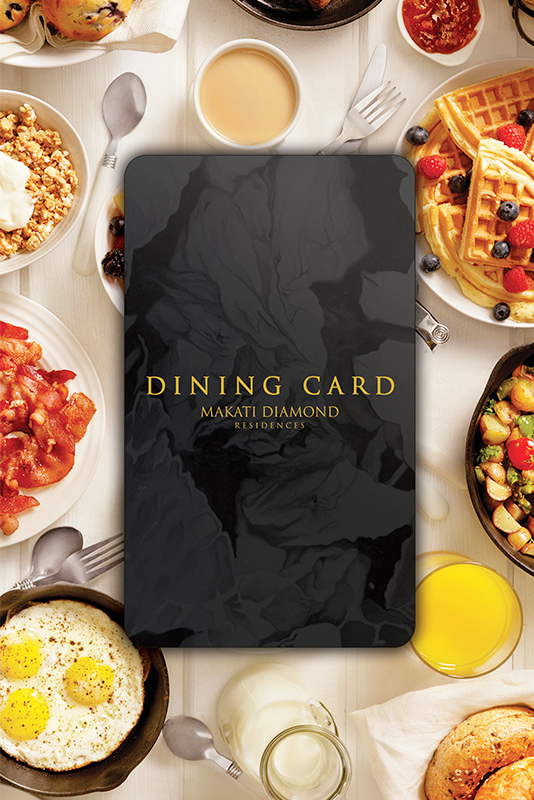 Makati Diamond Residences's dining card
With a total of 1,500 sqm of function space, Makati Diamond Residences offers the perfect setting for any occasion, whether for a grand event or intimate affair.
For big functions looking to make a memorable statement, the stunning Legaspi Ballroom can seat up to 400 guests and features a high ceiling, fancy chandeliers, and a spacious foyer.
Legaspi Ballroom
The hotel also offers unique venues for exclusive events, such as a kitchen studio, an outdoor roof deck, and an executive boardroom.
"Makati Diamond Residences embodies the ultimate balance between business and leisure, catering perfectly to corporate travelers looking to work and relax in comfort," Roland Jegge, President Asia Pacific of WorldHotels, said in a press release. "A hotel from San Miguel Properties, Inc, this much-awaited addition into our portfolio will allow guests to fully experience warm Filipino hospitality and we look forward to an exciting partnership with them."
Makati Diamond Residences is located at 118 Legazpi Street Legazpi Villlage, Makati City, 1229, Philippines. For more information, visit WorldHotels.com.
---
This is a press release. Minor edits were made prior to publishing.
Images courtesy of World Hotels.