A First Look at Tim Hortons' Perfect Pairings!
It's all about coffee this first month of the ber season as Tim Hortons introduces their Tims Perfect Pairs: Coffee + Food Pairing through a fun afternoon of coffee trivia game for the media last September 6, 2018, at Tim Hortons Glorietta.
Tim Hortons, one of North America's largest restaurant chains operating in quick service, serving premium coffees, teas, smoothies, sandwiches, wraps, soups, etc. goes to great lengths just to give their customer great-tasting pastries and freshly brewed coffees everyone would enjoy.
Speaking of enjoyment, Tim Hortons came up with a fun afternoon of coffee, pastries, and quizzes as they introduce the latest coffee and food pairing to the media.
Ms. Stephanie Guerrero, Marketing Director of Tim Hortons Philippines
Did you know that Tim Horton is a national hockey league legend and he opened his first ever store in Hamilton Ontario Canada? Yup, that's one thing we learned from the quiz! The quiz turned coffee trivia game was not just about Tim Horton himself but a lot of guessing from coffee shops down to how countries spelled out coffee!
Definitely, it was an afternoon filled with new knowledge, good friends, a cup of coffee, and lots of pastries.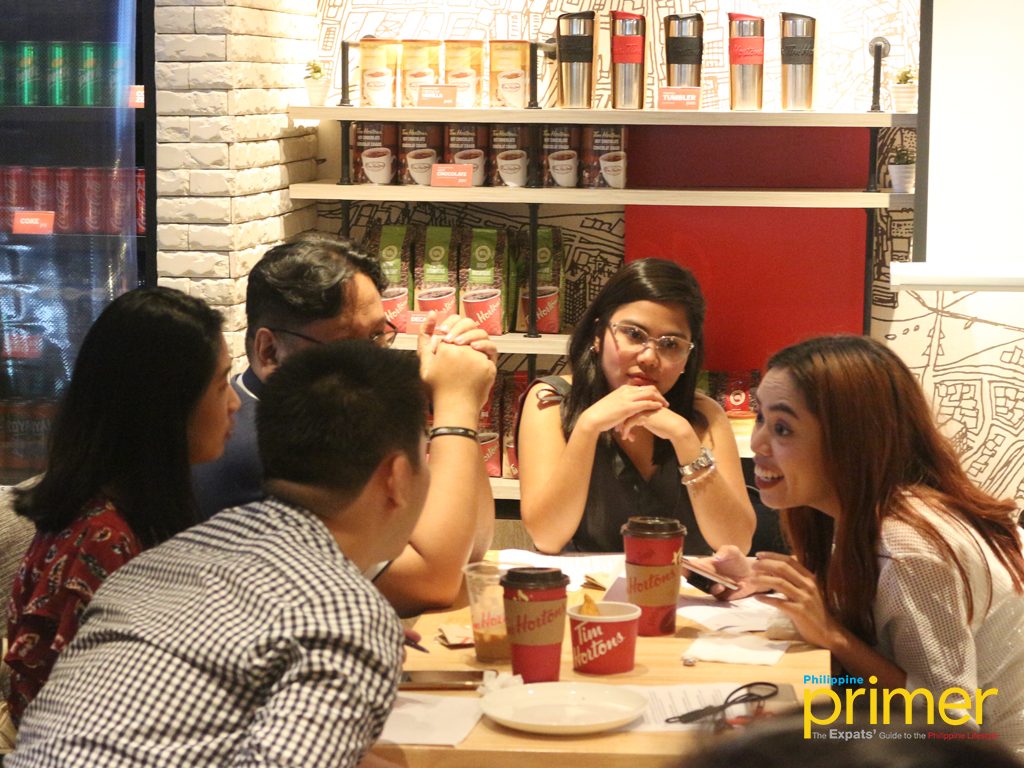 And since nothing beats finding the perfect pair for your coffee, Tim Hortons finally launched their Coffee and Food Pairing and Philippine Primer is one of the very first ones to taste the awesome pairings.
The Dark Side of Tims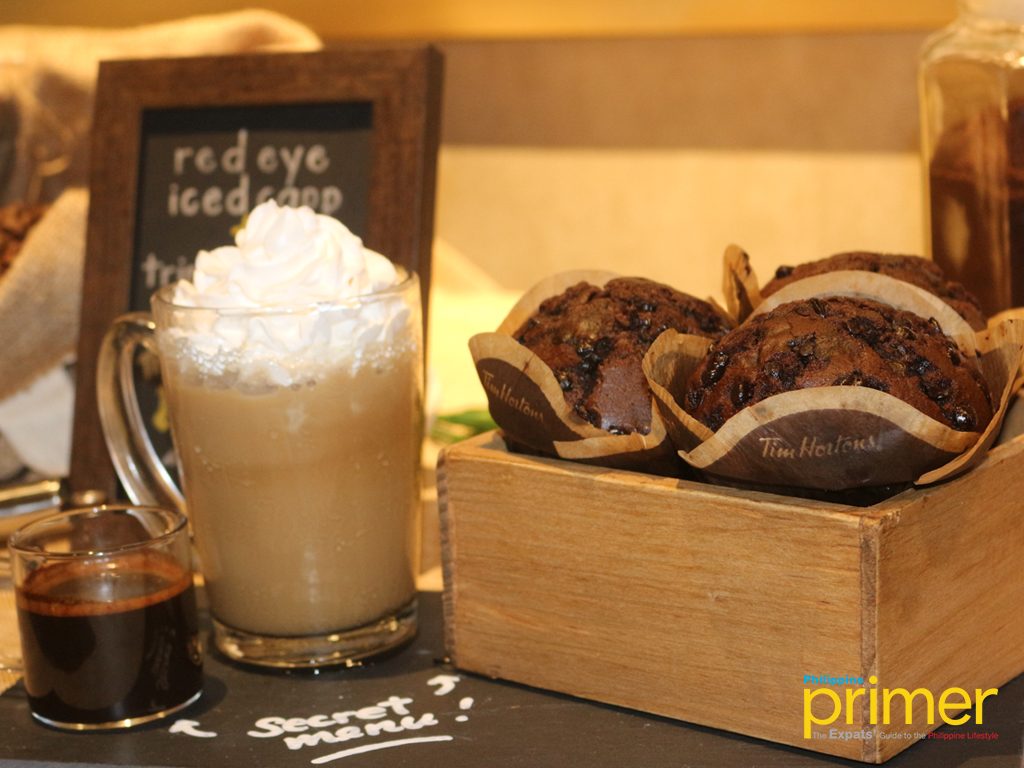 The Dark Side of Tims pairing is a Red-Eye Iced Capp with an extra shot of espresso for an extra boost and a Triple Chocolate Muffin. Literally, their bitter-sweet taste complements each other well. Welcome to the yummy dark side of Tims!
So Canadian
So Canadian is Tim Hortons' Original Blend Coffee complemented by the sweet taste of the maple dip donut. It's another bitter-sweet pair that balances out the bitterness from the Original Blend Coffee and the sweetness of the maple dip donut.
Nothing Beats Classic
Nothing Beats Classic is a Double Double and an Old Fashioned Glazed Donut. It's a Tim Hortons classic pair!
Don't be Latte on my Birthday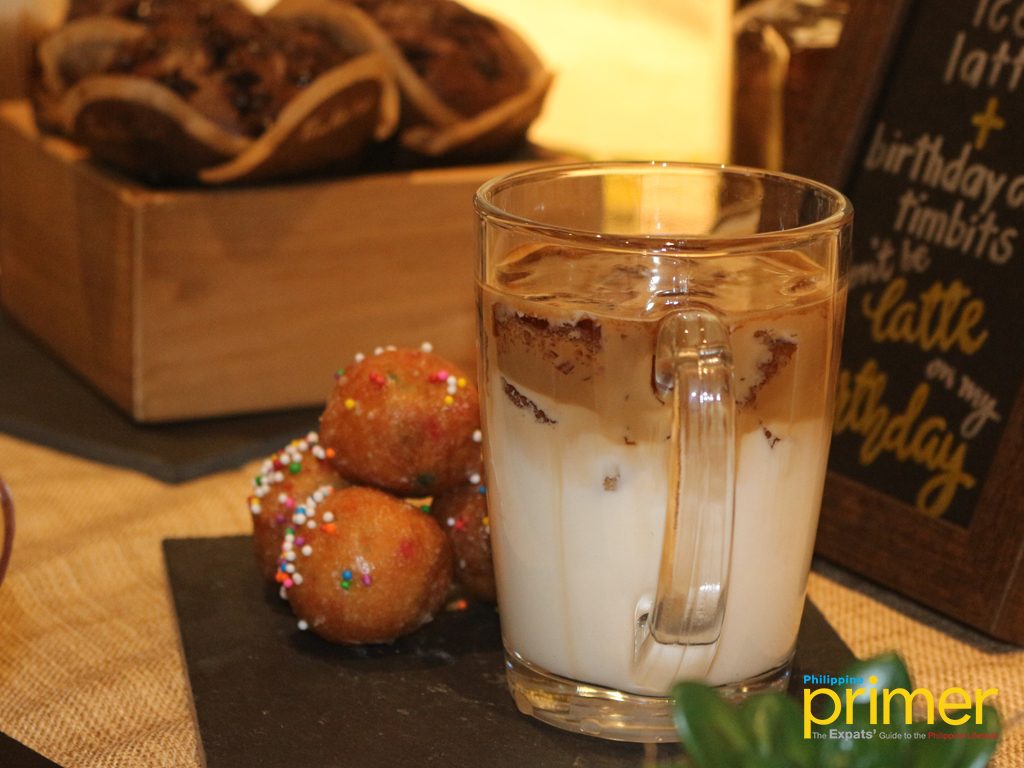 Feeling a bit more extra today? Try Don't be Latte on my Birthday pairing of Iced Latte and Birthday Cake Timbits. Perfect for every sweet tooth!
Feeling Cheesy with my Coffee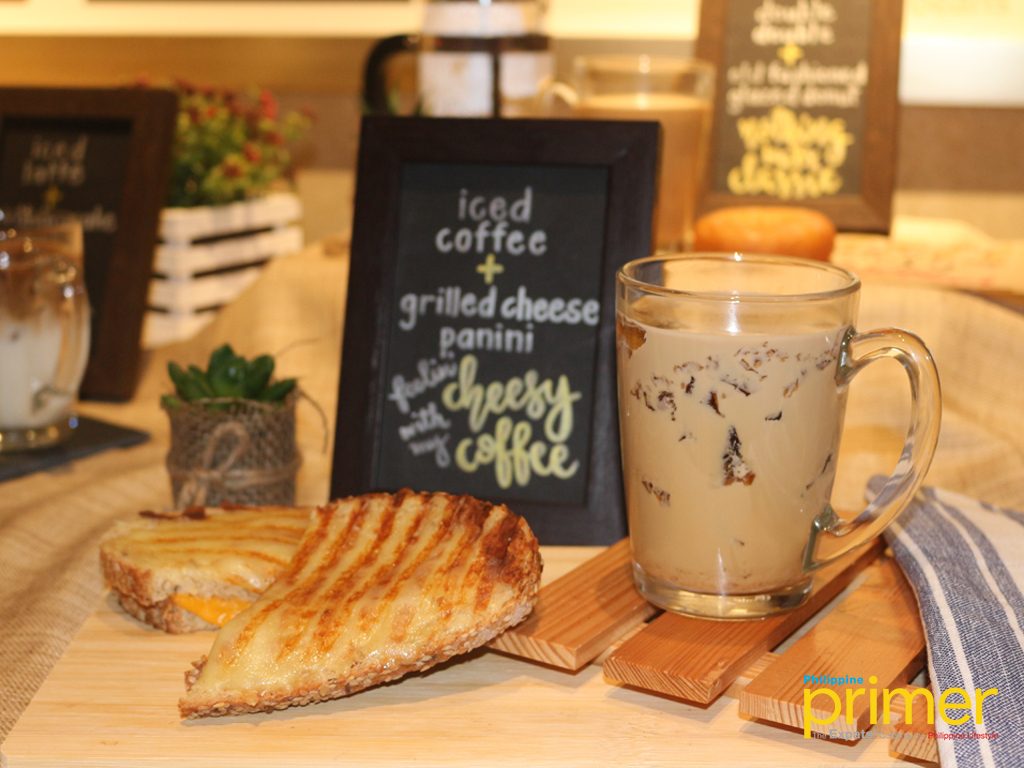 What we could say as everyone's favorite is the Feeling Cheesy with my Coffee pairing of Grilled Cheese Panini and Iced Coffee. This bitter-sweet-salty pair could never go wrong!
Fratte!
Fratte is a pair of Red Velvet Latte partnered with an Apple Fritter. A refreshing combination with a not too strong and not too sweet taste.
Ciabattalaga for you?
Ciabattalaga for you is simply yummy! It is a combination of flavorful chicken with the crunch of the Ciabatta crust that is best complemented by the smooth taste of Tim's signature Iced Coffee.
Give these awesome pairings a try and let us know what you love. For more information about Tim Hortons, you can visit their website at timhortons.ph and follow them on Facebook at TimHortonsPhilippines.