5 Fun Beverages to Keep You Cool This Summer
Besides trying the different kinds of local refreshments in the Philippines, there are many other unique ways to stay cool and hydrated this summer. Check out these fun drinks that will not only keep you cool on sunny days but will also surely cheer you up!
Also read: Beat the Summer Heat: 9 Local Refreshments in the Philippines
Butterfly Pea Lemonade Cold Brew
Starbucks
Starbucks' latest limited-time offering, Butterfly Pea Flower Lemonade Cold Brew (Php 165 – Php 195) is a colorful way to freshen up your day—and your mood! This purplish coffee drink is made with lemonade which gives it its refreshing taste, butterfly pea which serves as the beautiful mood booster, and cold brew which takes care of the caffeine kick. Be sure to snap a photo before you start sipping!
18-hr Cold Process Iced Coffee
Single Origin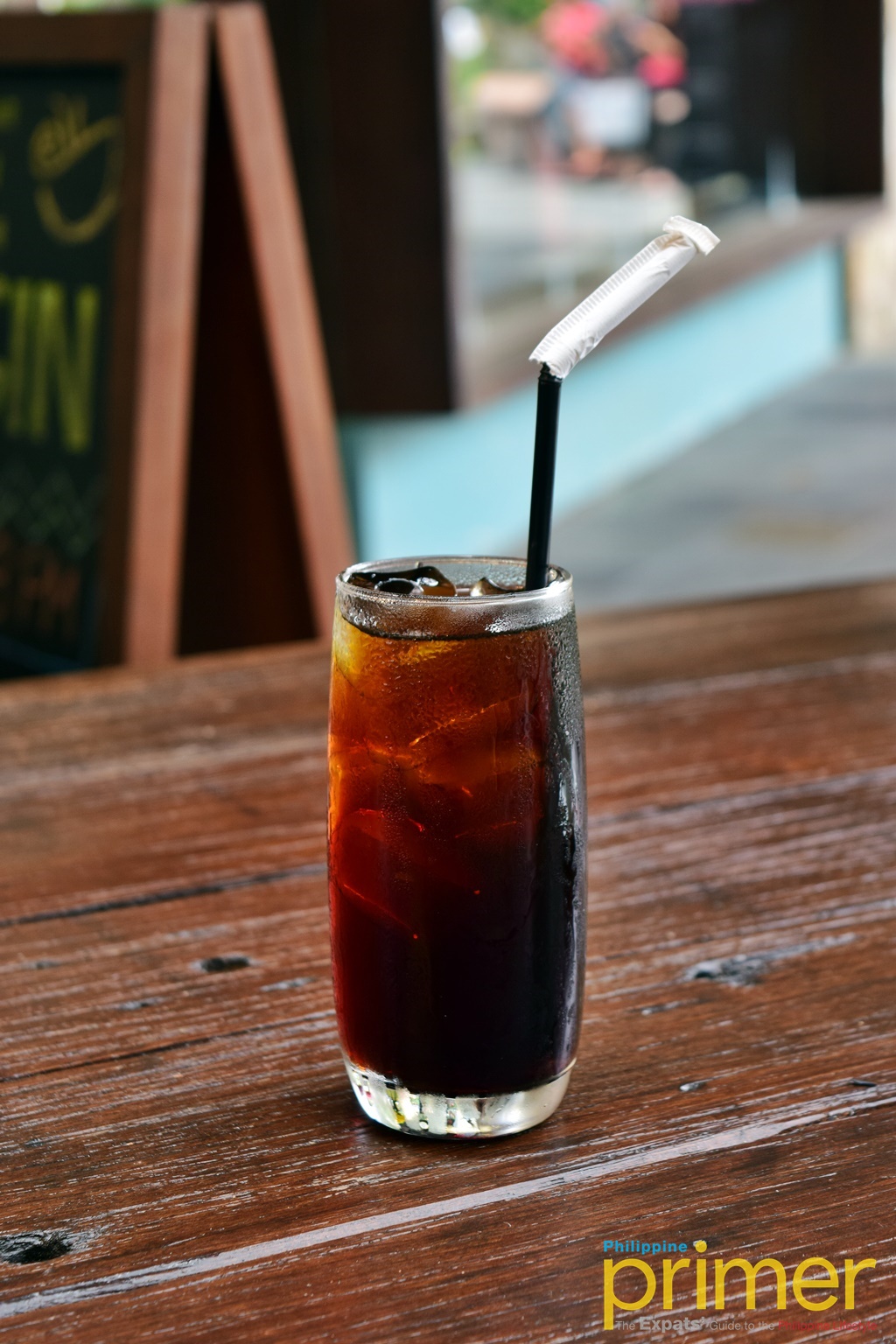 Who drinks hot coffee in the summer? If you need a kick start to your day, have an ice-cold coffee drink like Single Origin's 18-hr Cold Process Iced Coffee (Php 150). Stronger than Americano, this drink is sure to keep your eyes open and your spirits alive for the rest of the day!
Also read: Single Origin at Greenbelt: A standout on coffee and comfort food
Strawberry Matcha
Wilde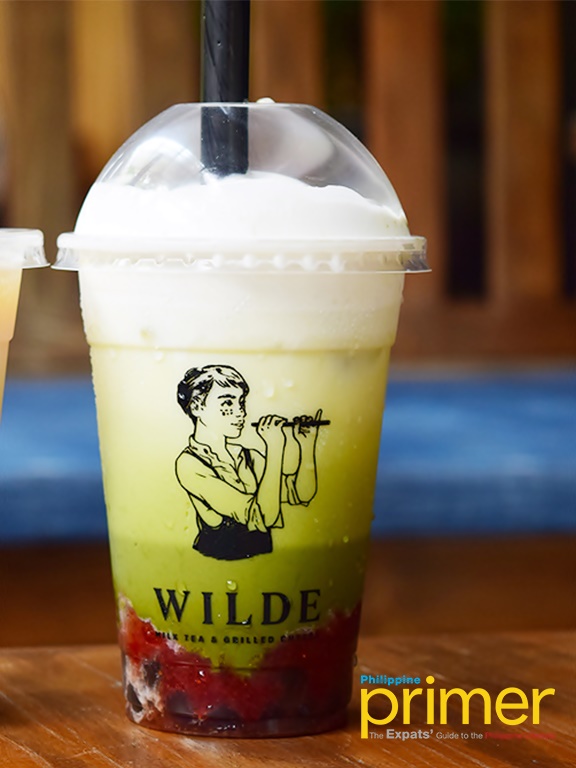 Wilde in Makati is the perfect place to stop over, grab your refreshment, and go on with your day. Refreshments here take the form of delicious milk tea drinks like Strawberry Matcha (Php 160) which comes with chewy boba pearls.
Also read: Wilde in Makati: A premium milk tea café in Manila
Soda Pop
The Lost Bread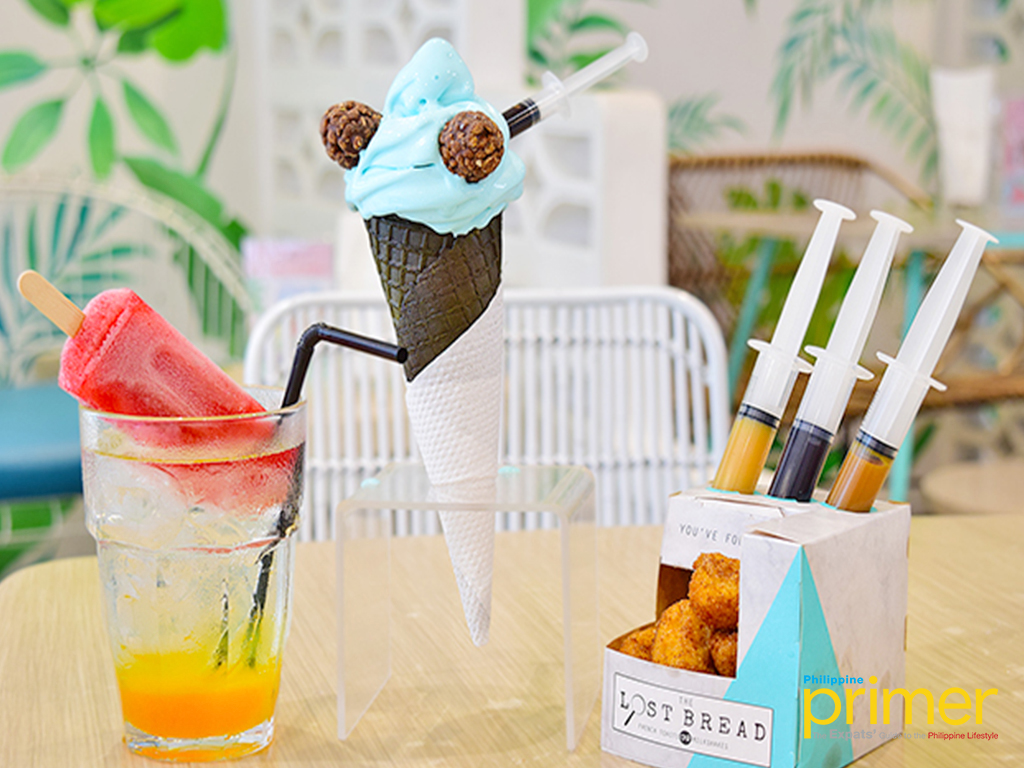 For the grown-ups with a childish palate that loves ice creams, popsicles, and everything sweet, The Lost Bread in SM Megamall got the perfect treat for us! The perfect treat for the kids at heart, their Soda Pop (Php 180) is a fruity soda drink with a whole gourmet popsicle dipping in it.
Also read: The Lost Bread in SM Megamall: Summer bonanza complete with milkshakes
Mr. DOMango
Antidote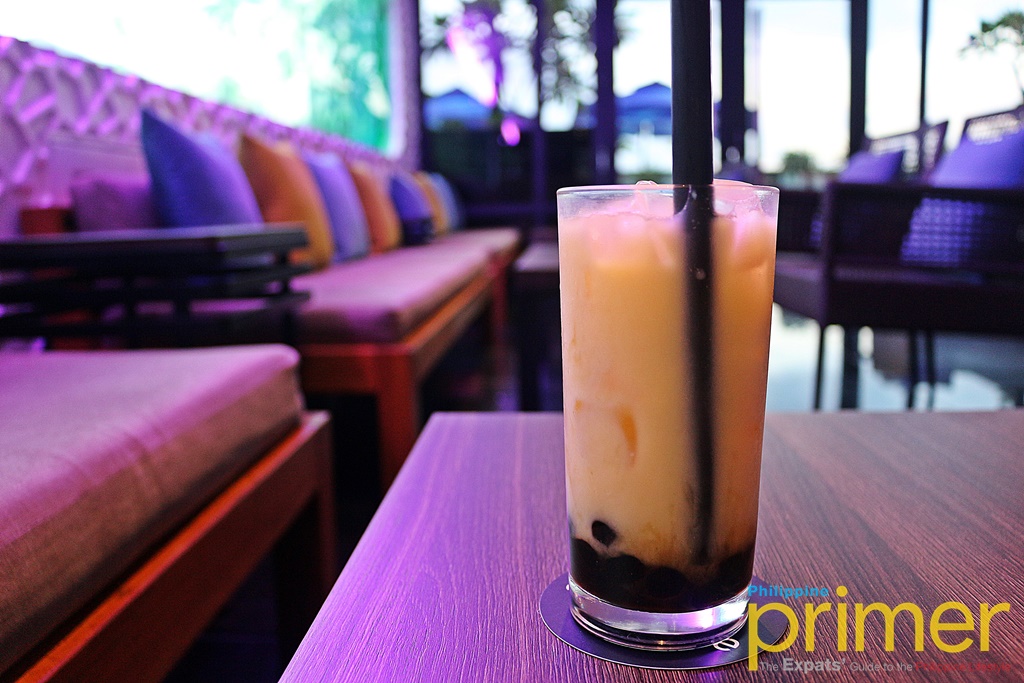 Yes, the drink has those adorable black pearls, but Mr. DOMango (Php 390) is no kid's drink—although the tapioca pearls sure add some fun to it. It's made with made with moringa-infused vodka, banana liqueur, mango puree, and coconut milk. You can have this drink on the mezzanine of Antidote in Makati, which gives you mesmerizing views of the metro as you cool down.
Also read: Antidote in Makati: Watch your poison become the cure