Must-Try Food Stalls in Salcedo Saturday Market
Tired of the going to the same restaurant over and over again? Why not take a break from the usual ones you go to and say hello to new eats on your next dine out? We've sampled tasty treats at the Salcedo Saturday Market in Makati City, and we instantly fell in love with the medley of food concessionaires found there. Take a look at our list and see which ones you've already tried—or planning to try out yet.
Ikomai and Tochi Desserts
This popular stall in the Saturday Market has made a name for itself for being the go-to place to get best-tasting kushikatsu (deep-fried skewers). We recommend trying their pork and chicken kushikatsu, but they also have okra kushikatsu for those who prefer vegetables. Full meals are served at their physical store along H.V. Dela Costa Street, also in Makati.
Also read: Ikomai in Salcedo, Makati: Home to Japanese street and comfort food  
Facebook page: https://www.facebook.com/ikomaistreet/
Azuthai
Thailand's flavorful cuisine also has a place of its own at the Saturday Market, in the form of Azuthai. This stall serves Thai classics such as Pad Thai (stir-fried noodle dish), so make sure to drop by if you're craving for some healthy cooking. On weekdays, you may visit their physical store at the Milky Way Building in Arnaiz Ave., Makati City.
Also read: Azuthai in Makati: Home-style Thai cuisine
Facebook page: https://www.facebook.com/azuthairestaurant/
Sabor de España
From Thailand, we now go to Spain. Spanish cuisine is also present at the Salcedo Market through Sabor de España. For only Php 220, you can enjoy their selection of Spanish dishes, with paella as their bestselling one. Salpicao, callos, gambas—you name it, they have it here.
Facebook page: https://www.facebook.com/sabordeespanamanila/
Ribs Manila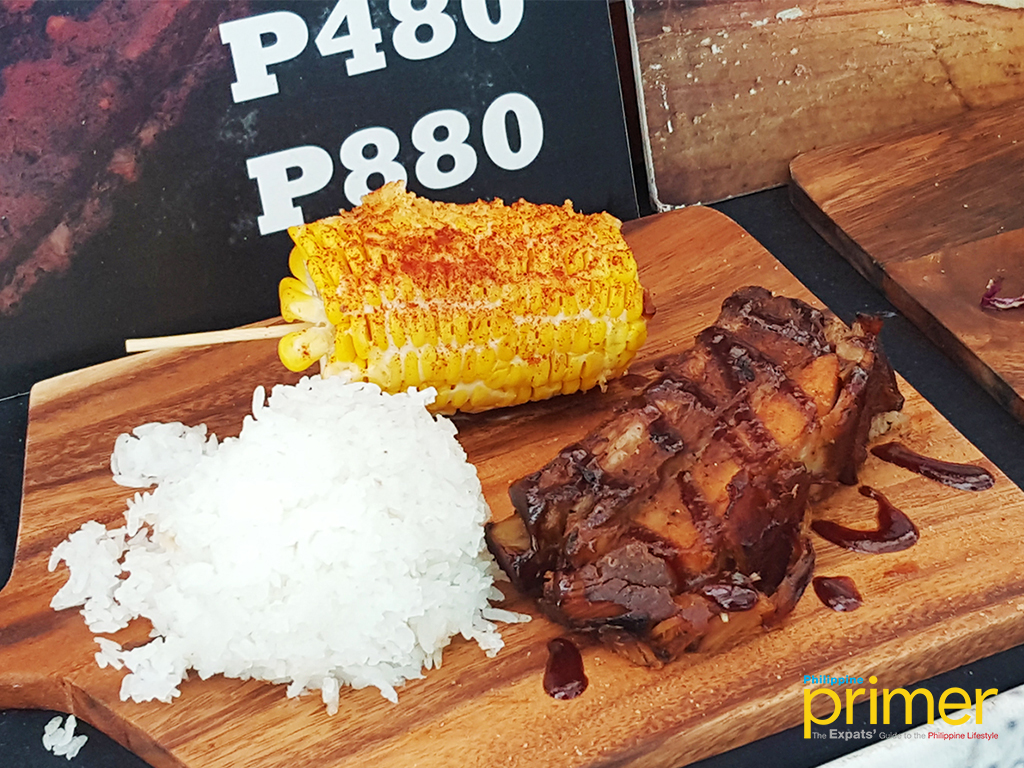 Meat lovers out there will surely love what Ribs Manila offers: melt-in-your-mouth slabs smothered in sweet chili sauce. Their smoked and succulent meat dishes will make you want to come back for more. If you like sandwiches as much as we do, try their Pulled Pork Sandwich; it'll be your next favorite snack.
Facebook page: https://www.facebook.com/ribsmanilaph/
Al Halabi
Vegetarians must know that Al Halabi offers the tastiest vegetable-filled dishes in the Saturday Market. If you're a fan of Hummus and Falafel (or would love to try one), head on to Al Halabi and see their wide selection of filling snacks perfect for an afternoon munch.
Also read: One Day Guide to Salcedo Saturday Market
Which food stalls have you tried at the Salcedo Saturday Market? Share it with us below!
---
This also appears on Philippine Primer English magazine February 2018 issue.