Must-Try Dessert Places in Metro Manila
Some of us just can't live without desserts. Desserts are not only a delightful conclusion to a meal; they're also a perfect maneuver against a warm weather or a stressful day.
If you're in great need of a refreshing cup of creamy goodness or toothy bites of fluffiness, here are some of the must-try dessert places in Metro Manila that will certainly not let you down:
Tsujiri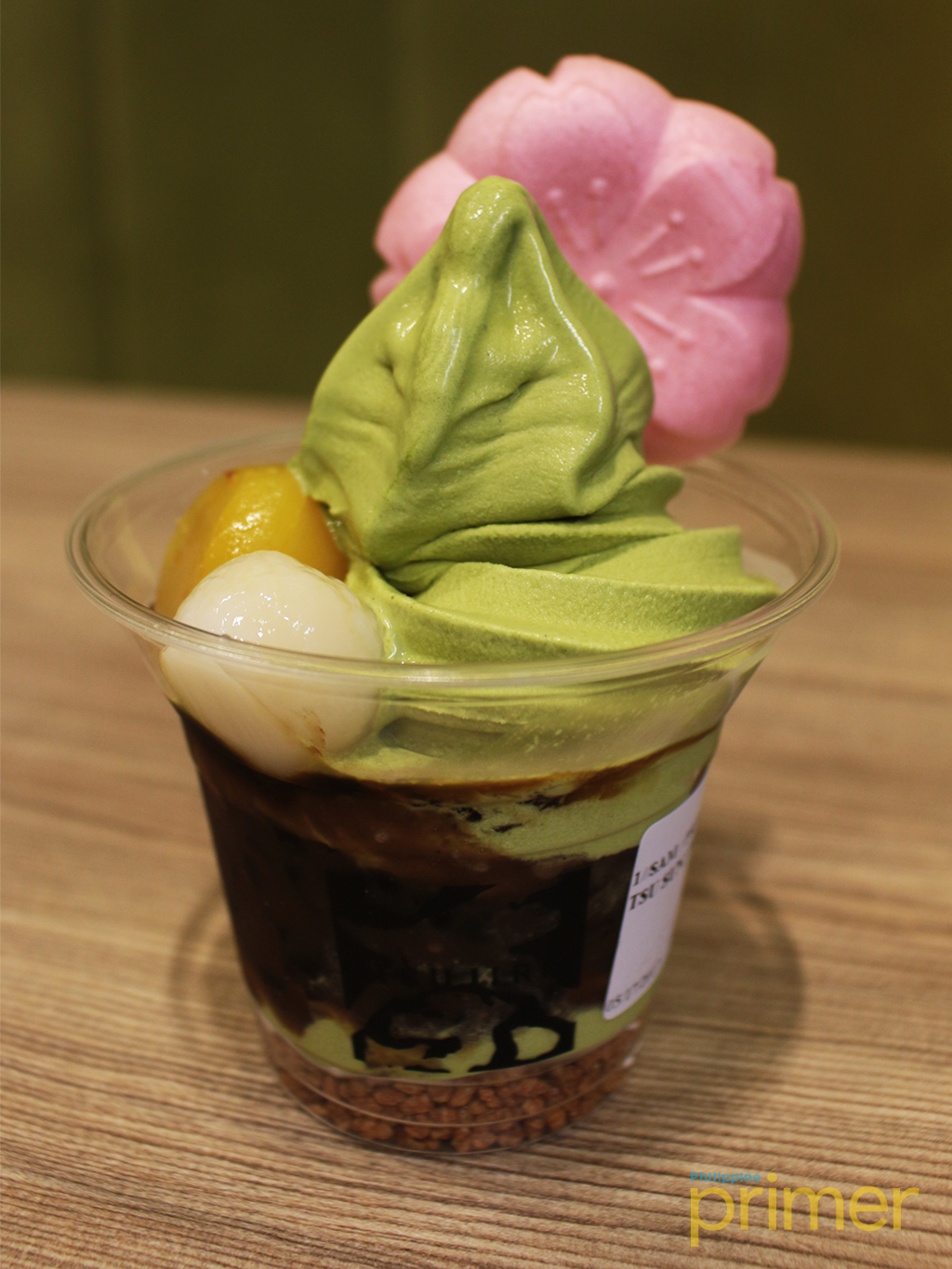 Tsujiri Sundae (Php 285). Matcha-flavored sundae with Kuromitsu black sugar syrup, red bean sauce, Genmai roasted brown rice, Shiratama mochi, topped with Monaka rice cracker.
Tsujiri is heaven on earth for matcha lovers. They offer ceremony-grade matcha imported from Japan, its country of origin, so you can be sure of certified authentic matcha goodness!
Address: 2nd Floor, S'Maison, Conrad Manila, Seaside Blvd., Coral Way, Pasay City
Business hours: 10 a.m. – 10 p.m. (Mon. to Sun.)
Also read: It's Matcha Madness every day in Tsujiri at S'Maison
Gelare Ice Cream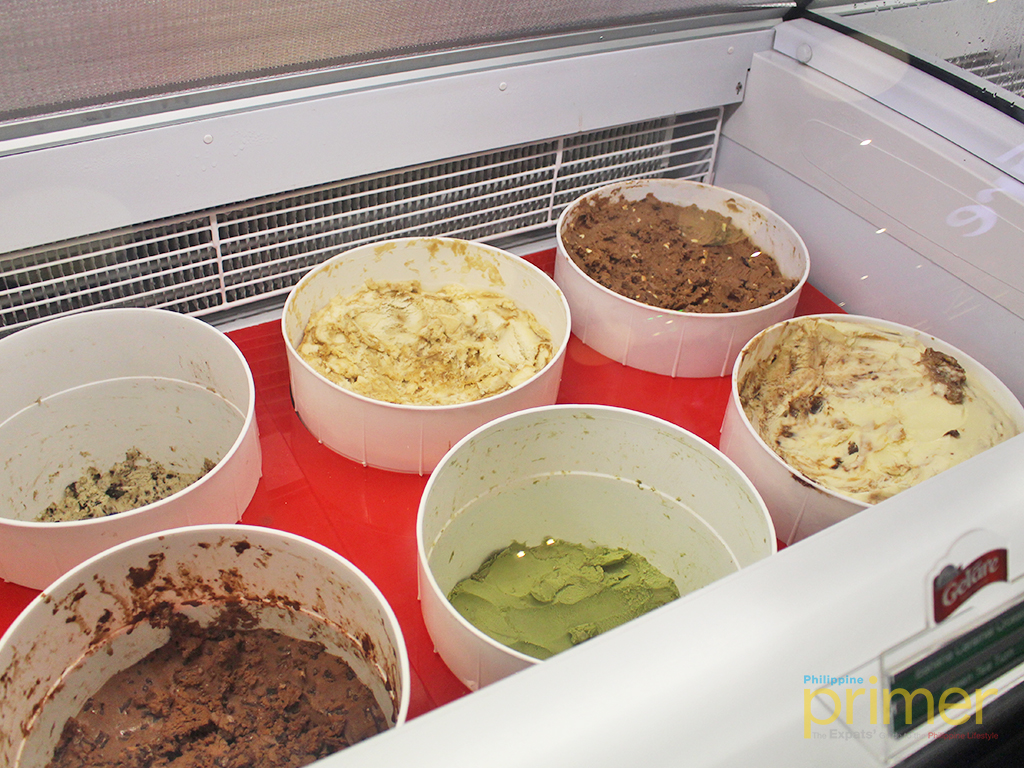 Make sure to try some flavors first before ordering a scoop for Php 120!
A well-loved dessert cafe in Australia, Gelare recently invaded Manila to share the experience of pure gourmet ice cream with craving dessert lovers in the metro. If a regular ice cream is made up of 50% air, Gelare's have none!
Address: 3rd Floor, Uptown Place Mall, Bonifacio Global City, Taguig City
Business hours: 11 a.m. to 10 p.m. (Mon. to Sun.)
Also read: Gelare Ice Cream opens its flagship store in Manila
Churreria La Lola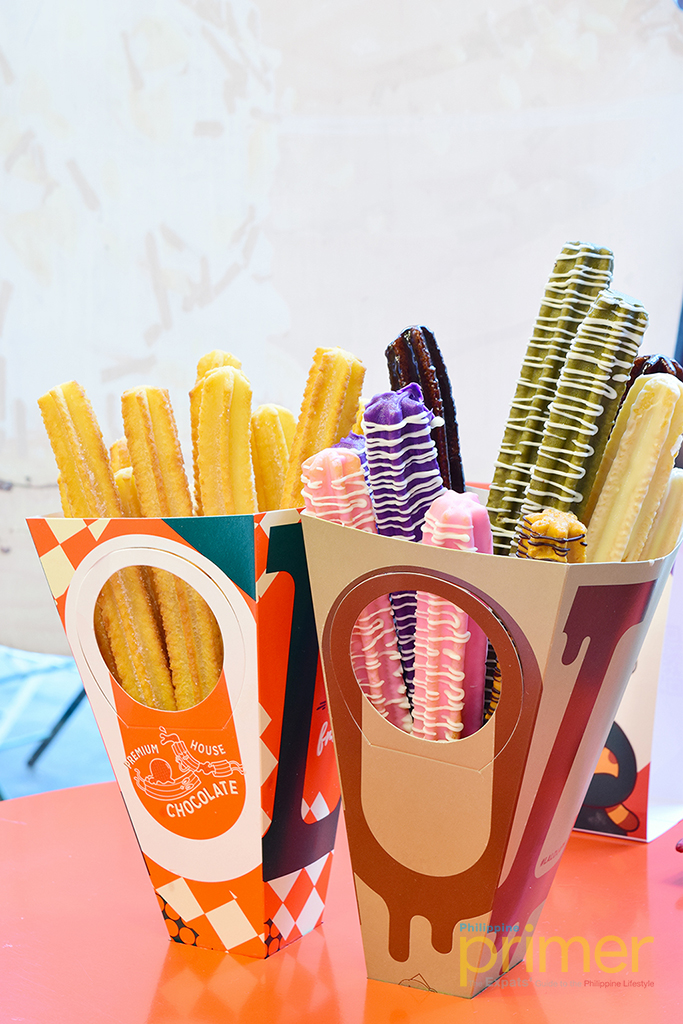 Here's a 12-piece cone (Left) for Php 195. Beside it is the Ultimate Mixed Churros (Php 450) for those who want more flavors.
While other churros shops have opened in the metro, there's one name that always comes to mind first: La Lola. This Spanish-inspired shop serves freshly made churros that are long and crispy, and with different flavors to choose from. Their churros are also great for sharing!
Address: Ground Level, Serendra, Bonifacio Global City, Taguig City
Business hours: 10 a.m. – 10 p.m., (Mon. to Thu.); 10 a.m. to 11 p.m. (Fri. to Sun.)
Also read: Churreria La Lola in BGC
Kiss the Tiramisu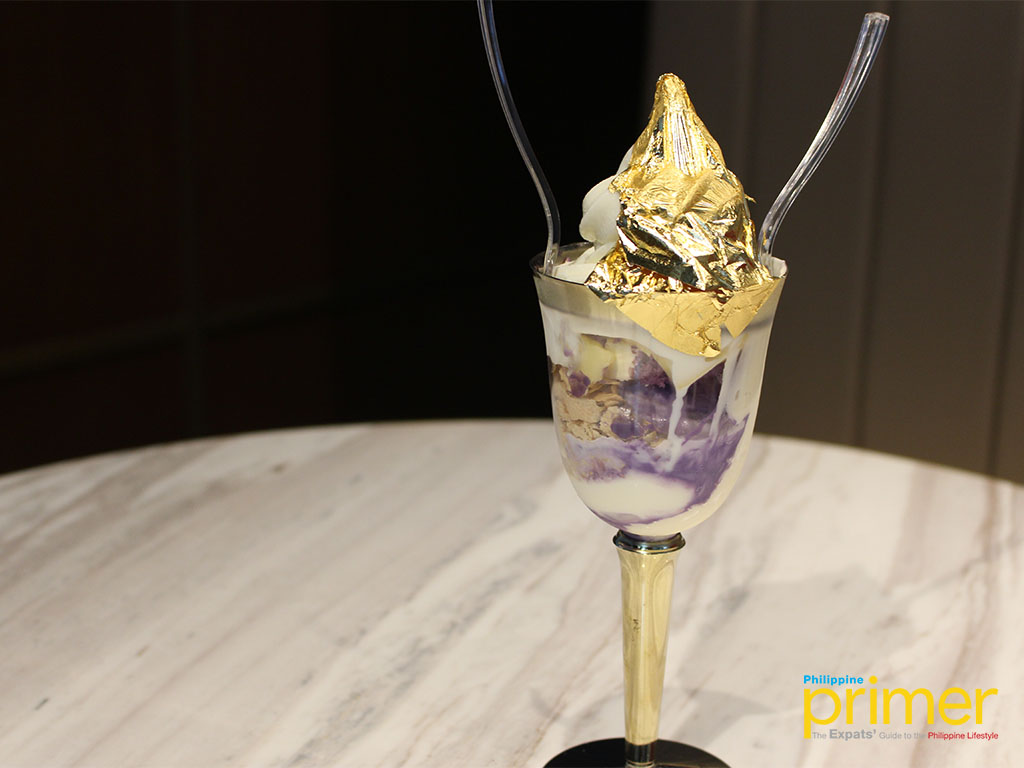 Midas Touch (Php 295). Made with ube cake, mascarpone cheese, barquillos, flan and soft-serve ice cream on top, covered with an edible 24k gold leaf.
Also a new dessert place in Metro Manila, Kiss the Tiramisu has easily captured the hearts of many dessert-addicts. This ice cream shop uses authentic Korean ingredients and serves its signature ice cream items in fancy acrylic goblets—perfect for your Instagram feed!
Address: Three Central Building, 109 Valero St., Salcedo Village, Makati City
Business hours: 11 a.m. – 9 p.m. (Mon. to Sun.)
Also read: Kiss the Tiramisu in Valero, Makati: A Dessert Shop for Your Sweet Tooth
Overdoughs
Beignet (Php 120). Additional Php 20 for dips: Toffee, Dark Choco, Matcha White, Honey Cinnamon, and Nutella.
If you love doughnuts, aim for Overdoughs at Century City Mall. While it is a modest doughnut kiosk inside the mall, Overdoughs serves up lavish and delectable doughnuts that are bite-size and addictive!
Also read: Overdoughs in Makati: Daily dose of doughnuts