Time to taste ASEAN: Asia's Ethnic Food & Ingredients Show IFEX Philippines opens today
Top ASEAN food firms, local businesses, manufacturers, trade buyers, and businesspersons gather today for the opening of IFEX Philippines 2017: the Philippines biggest international trade exhibition on food and food-related products.
IFEX Philippines exhibit runs from May 19 to 21
Some of the most popular food products of the country
Under the theme "Taste ASEAN," the 11th edition of IFEX Philippines has formally launched today May 19 at the World Trade Center Metro Manila with over 700 international and local food companies showcasing their products to potential trade partners and buyers.
At the regional foods section, where the best of each Philippine regions are exhibited
At the Korean food area at the exhibit, where Korean food-related items are displayed
Organized by the Department of Trade and Industry-Center for International Trade Exhibitions and Missions (DTI-CITEM) the three-day event welcomes food buyers and enthusiasts to see the best of what Philippines has to offer in terms of the food industry. Apart from the globally-competitive local food companies of the country, IFEX Philippines also features the top companies from Southeast Asian nations including Singapore, Vietnam, Malaysia, Brunei, Japan, South Korea, Taiwan, Cambodia, Turkey, and Myanmar. Each of these countries brought their specialties which involves mostly food products, spices, and even machines related to food-making.
At the EU Pavilion
As one of the highlights, IFEX Philippines also features the EU Pavilion which "celebrates the economic relations of the Philippines and the European Union. Top brands from Europe include France, Germany, Netherlands, Poland, Belgium, Greece, Lithuania, and Estonia. Most of the products include their fine wine collections all the way from Europe.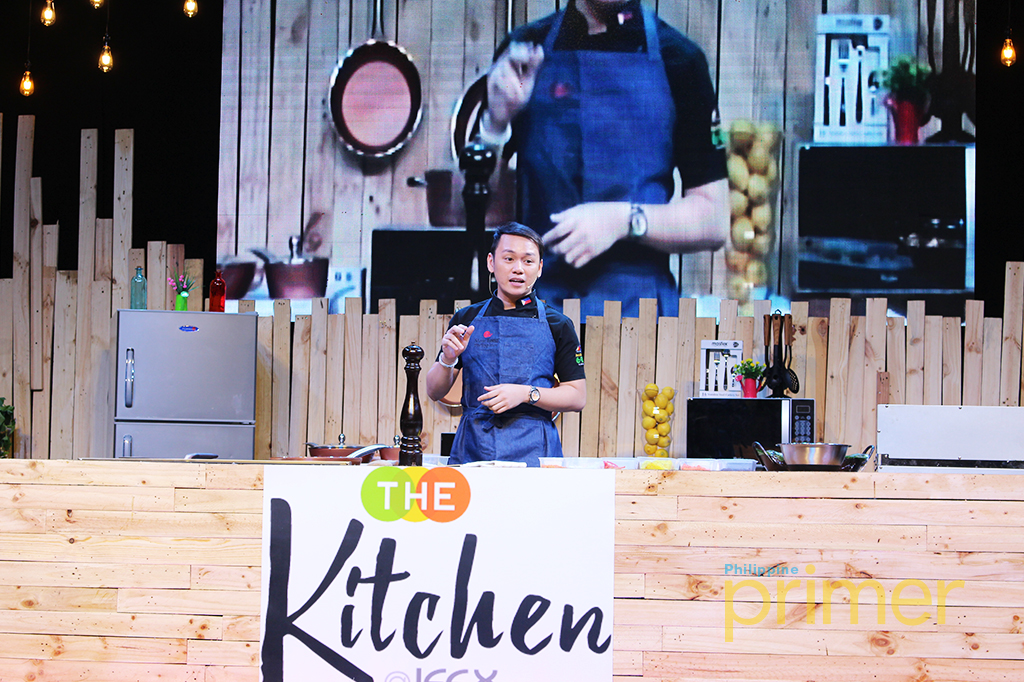 Chef Jam Melchor at the IFEX Kitchen introducing his Kapampangan heirloom dish Biringhe 
The trade show also simultaneously holds a Summit of Flavors @ IFEX Kitchen presentation, wherein five highly-acclaimed chefs showcase their iconic recipes to the audience.
Products by Food Source, a local business in PH
Mama Sita's offers their seasonings through free taste of Pinoy favorites such as grilled barbecue
As a fast-rising Asian marketplace, IFEX Philippines 2017 has brought in a diverse nix of Asian flavors, through food, condiments, beverages, seafood, vegetables, and healthy food products. This export-oriented show is expected to be a venue wherein businesses can use this as an opportunity to meet people from all parts of the world and let them see what the Asian market has to offer.
1st Colonial Grill, home of the famous sili (chili) ice cream, has come to IFEX all the way from Albay
IFEX Philippines runs from May 19 to 21, 2017 at the World Trade Center-Metro Manila, at 10:00 am to 7:00 pm. For more information, log on to their website at www.ifexphilippines.com.