12 New Year Traditions and Superstitions in the Philippines
Updated as of Dec 31, 2021.
One of the many words that would describe the Filipino culture is "superstitious." No matter what the occasion is, people always have certain traditions that, they believe, would bring them good luck and prosperity.
New Year's Eve and New Year's Day are just two of these occasions, and for so many years now, people have religiously maintained this tradition to welcome the coming year with more optimism and hope for prosperity and happiness.
Ridiculous as these beliefs may sound, Filipinos would claim that there's no harm in believing in superstitions and that maybe, it just might work and give them a better year ahead.
From the 12 fruits served during New Year's Eve to the kids jumping as the clock strikes midnight, the Philippine Primer gives you a rundown of the most common superstitions and New Year's traditions observed by Filipinos:
Don't clean your house on New Year's Day
Filipinos would usually do all the cleaning and the throwing away of unused stuff in the days leading to January 1st but never on New Year's Day itself. They believe that sweeping and cleaning the house during the start of the year would "sweep" away from the good fortune that came in during New Year's Eve.
Make loud noises to welcome the year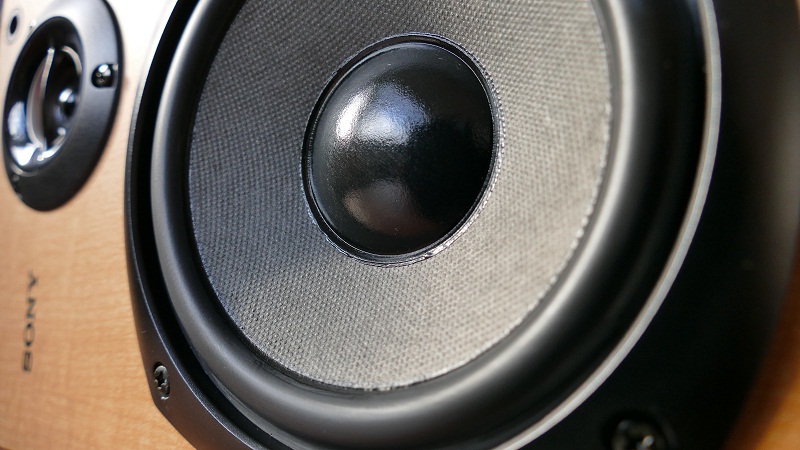 Lighting up firecrackers and fireworks is not only done to bring a colorful start to the year. Filipinos also do it to scare and drive away from the evil spirits. For some who'd want a safer alternative to maintain this tradition, they use trumpets, car honks, loud music–basically anything that makes noise–and blast them as loud as they could as the clock strikes midnight.
Turn on all the lights at home
Filipinos believe that keeping all the lights at home on during New Year's Eve would lead them to have a better and brighter year ahead.
Keep the doors and the windows open during New Year's Eve
In anticipation of the year, families keep their windows and their doors widely open during New Year's Eve. They believe that by doing so, the bad energy and bad luck will leave, and the good energy will be coming and flowing in the house.
Wear polka-dotted clothes for good luck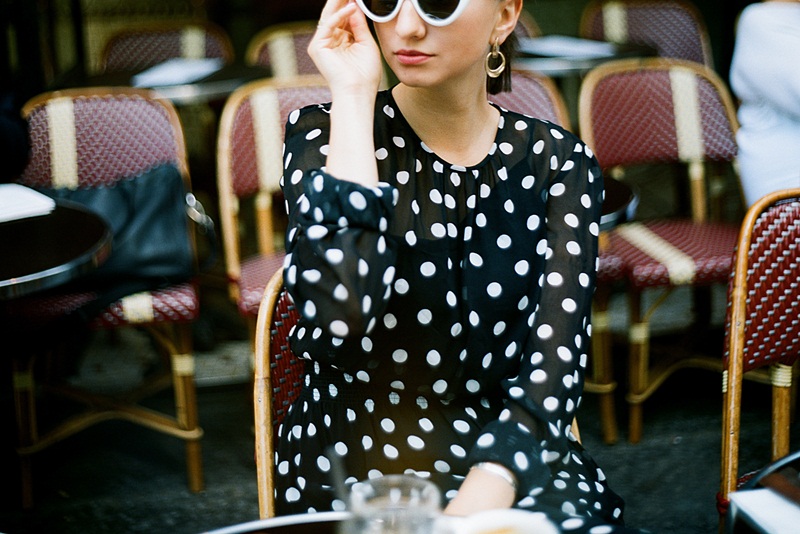 Polka dots symbolize coins which, in turn, symbolize good fortune. Wearing garments with these patterns is said to bring money and good fortune to whoever wears them.
Keep coins in pockets
While waiting for the new year to start, people usually keep their pockets filled with coins, jiggling them as soon as midnight comes. They believe that doing so will attract good fortune for the year. They also scatter coins in various parts of the house so the fortune and the money will spread all over.
Jump to be taller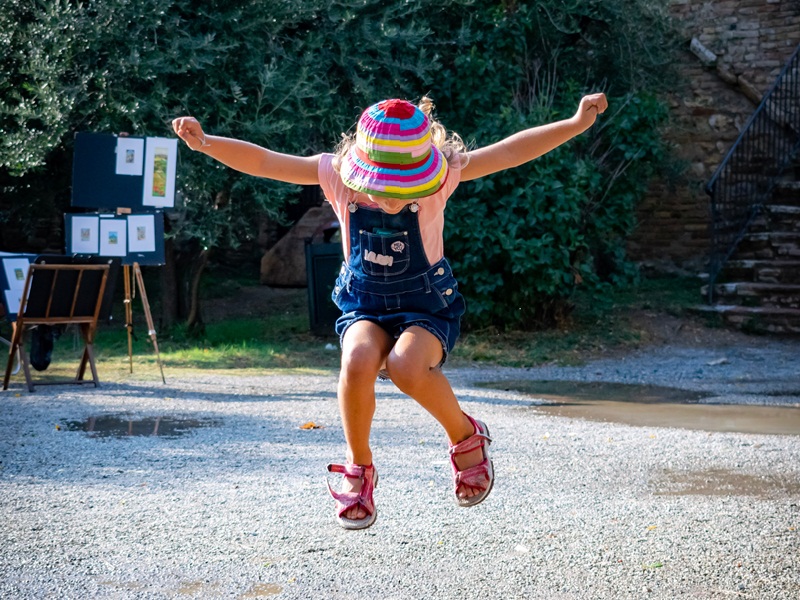 As soon as the clock strikes midnight, seeing kids and adults jumping as high as they could is no new sight. Filipinos have this belief that jumping as the new year comes will get them to grow taller.
Every dinner table must have 12 rounds of fruits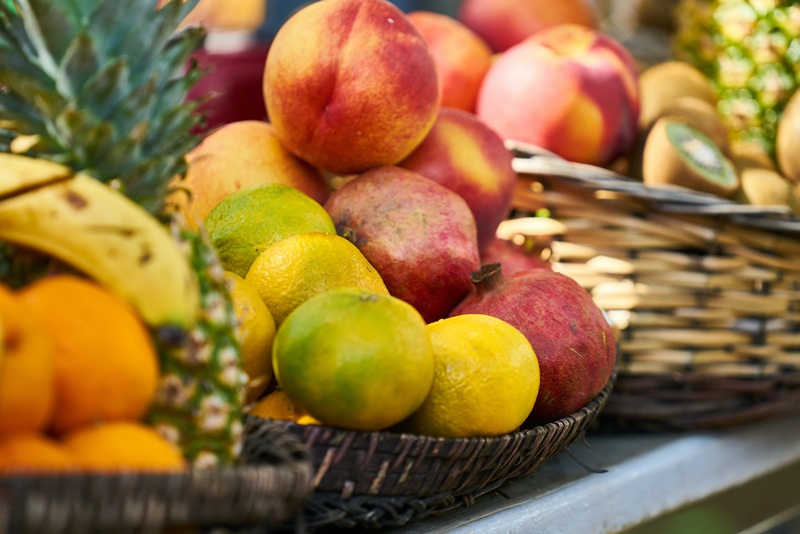 It is a must for every family to have 12 kinds of round fruits during their media noche. They believe that doing so will give them good luck and good fortune for all 12 months of the year. This is the reason why as soon as the last days of the year arrive, everyone rushes to buy all kinds of round fruits–from the lychees to the biggest watermelons.
No chicken or fish should be served at the media noche or the New Year's day banquet
Chickens and fishes symbolize scarcity, so it's definitely a no-no for anyone to be serving these at a dinner table during the first day of the year. People believe that doing this will also bring scarcity and bad luck to their lives.
There should always be sticky rice on every feast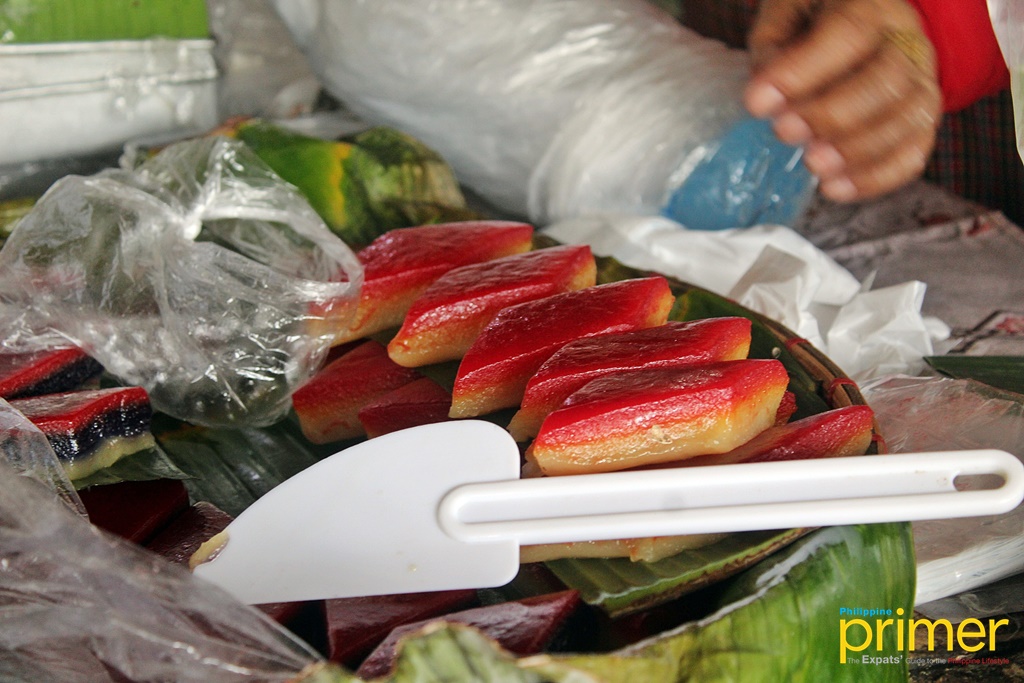 Especially during family gatherings, delicacies made of glutinous or sticky rice (malagkit) like biko should be served. Doing this would maintain the "stickiness" or the unity of the family, and so the good fortune will "stick" throughout the year.
Eating pancit for long life
Serving and eating pancit or noodles would bring long life to the members of the family, and this is the reason why this dish has always been a staple in various celebrations – may it be during New Year's or during birthdays.
Everyone gathers for the media noche
The media noche is the New Year's Eve version of Christmas' Noche Buena. It's when the family gathers and dines together in celebration of the coming of the New Year.  This usually happens after everyone is done lighting up their firecrackers and observing the traditions they usually do during this holiday.
---
Source: Tagalog Lang,  Trek Effect