Philippines rank 13th in the English Proficiency Index (EPI) worldwide
The Philippines made it to the top 15 countries worldwide with the best non-native English speakers in the world, as released by an international education company, Education First (EF) Ltd., on November 15 (Tuesday).
According to EF, its EPI ranking was based on test data from more than 950,000 adults who took the an online English tests in 2015.
While Philippines got the 13th rank, Malaysia has landed on the 12th rank in the sixth edition of the EF EPI ranking.
Both the Philippines and Malaysia were tagged with a high English-proficiency level. The Philippines has an EF EPI score of 60.33, while Malaysia has an EF EPI score of 60.70.
On the other hand, Singapore was the only country included in the top 10, at No. 6 worldwide of the 19 countries in Asia with an EF EPI score of 63.52.
"For the first time, an Asian country, Singapore, is in the highest proficiency band," said EF, a privately held firm founded in 1965 by Bertil Hult and family.
The Netherlands ranked first in the index, while Scandinavian countries Denmark, Sweden, Norway and Finland rounded out the top 5.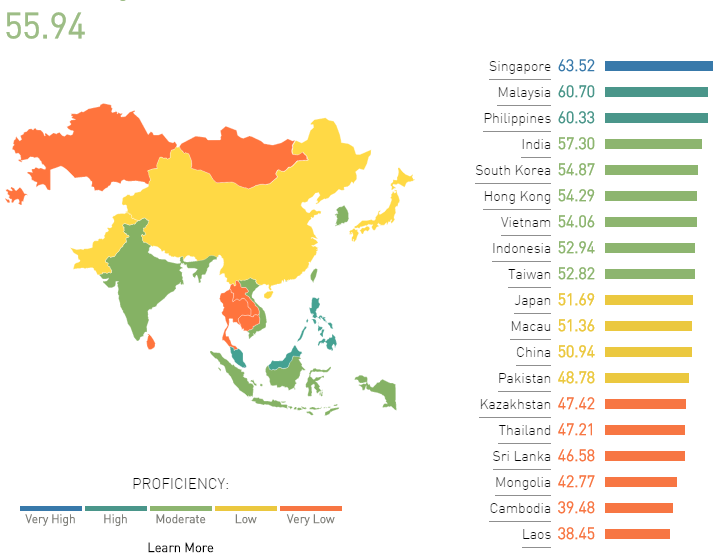 Image grabbed from ef.com
Source: businessmirror.com.ph, cnbc.com