Ayala Triangle Garden's Festival of Lights: A Christmas Spectacle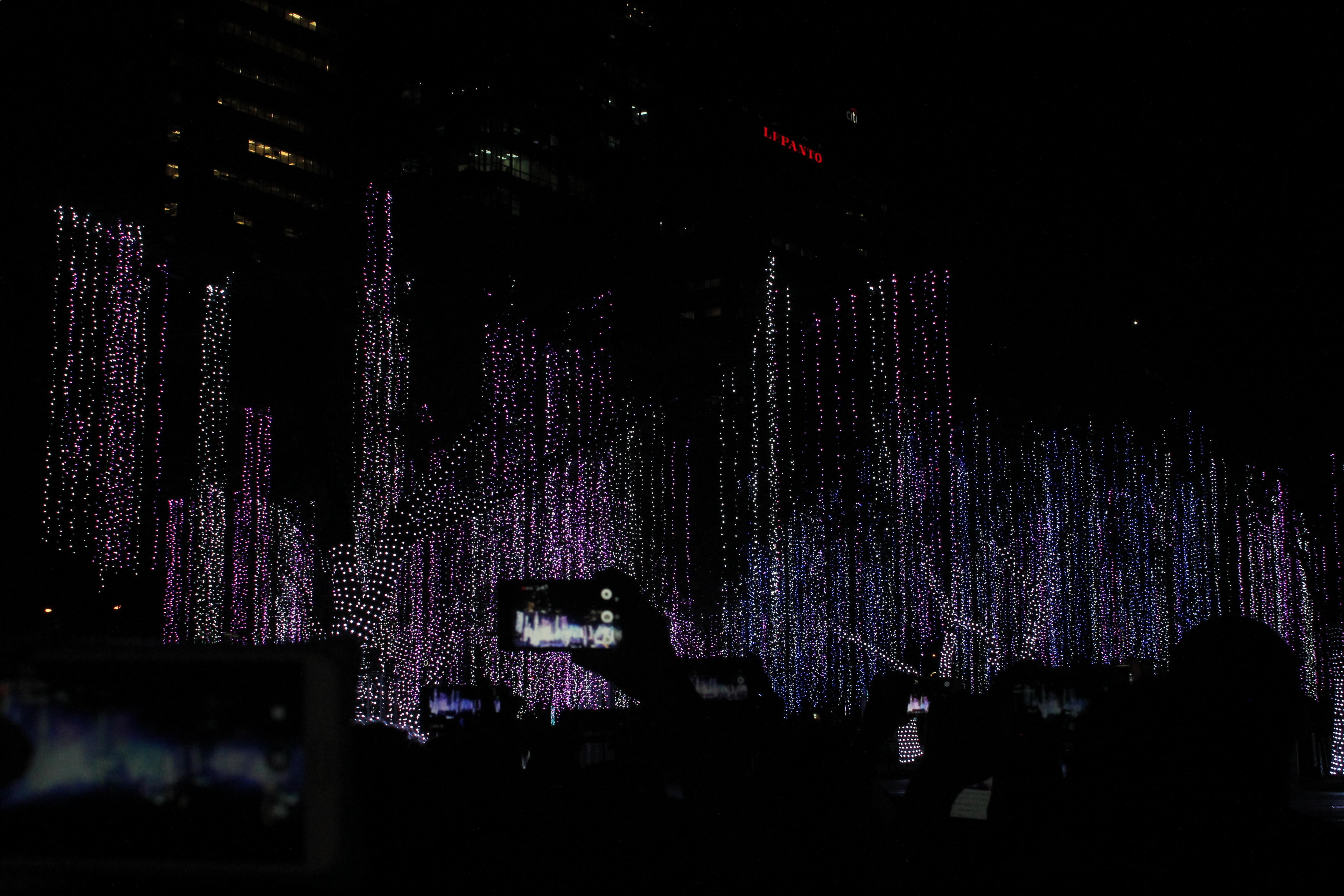 Spectators take photos and videos of the show. 
Ayala Triangle Garden's Festival of Lights has always been one of the many sights to see in the city during the holidays. Tonight, the place lit up and it was witnessed by not only some of the most notable people today, but also some of the enthusiasts who wanted to witness the spectacle. This event was made possible by the partnership of AyalaLand and HSBC with MasterCard and Sun Life.
1.6 million LED lightbulbs danced to the tune of 3 Christmas medleys, making the people feel as if they were in a Christmas Wonderland. Everyone — both the young and the old — enjoyed the spectacle as they watched the lights twinkle and dance in front of their eyes. While some were busy taking snapshots and videos of the Festival of Lights, there were also some who stood, danced, and marveled at the colors. There were a lot of Wow's and Ooh's coming from the crowd as the light show also featured colorful laser beams that pierced through the crowd, something that was really special in this year's show.
This year's show features about 1.6 million LED lightswhich danced along to a medley of classic Christmas tunes
Some of the personalities who were present in the event were the Zobel family, Makati Mayor Abigail Binay, Vice Mayor Monique Lagdameo, Congressman Luis Campo, presidents and CEOs of both AyalaLand and HSBC, as well as those of their partner corporations.
Ayala Triangle Gardens: Festival of Lights will run daily from November 15, 2016 to January 8, 2017, from 6pm to 10pm with 30 minutes interval.