Madama Butterfly: A Story of heartbreak and betrayal
The 4th season of Met Opera in HD opened at Greenbelt 3 last night with a special screening of Anthony Minghella's production of Madama Butterfly.
The opera is based on a short story entitled Madame Butterfly by John Luther Long, and was first adapted to the opera by Giacomo Puccini in 1904. Decades later, Oscar-winning director Anthony Minghella, took the story, applied his cinematic skills, and produced a performance that was both a pleasure and an experience to witness.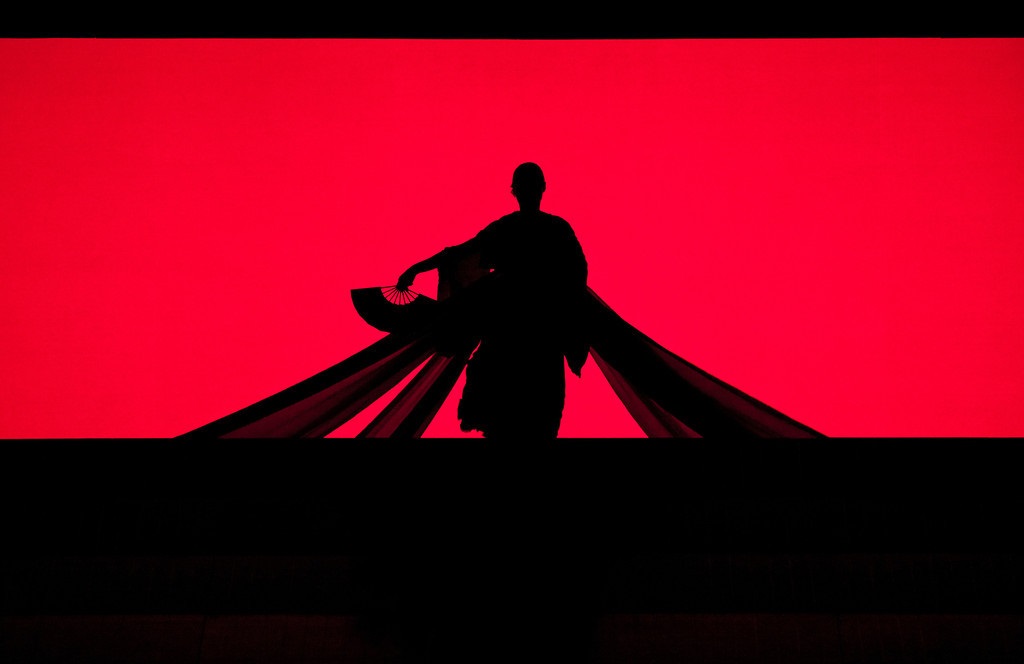 The opera starts with a Japanese woman dancing. 
Madama Butterfly stars Kristine Opolais as Butterfly (Ciocio-san) and Roberto Alagna as Lieutenant B.F. Pinkerton. They were joined talented actors Dwayne Croft, Maria Zifchak, and Tony Stevenson, who played the characters of US Consul Sharpless, Suzuki, and Goro, respectively.
The 2-act opera revolves around Butterfly, a 15-year old geisha who was arranged to marry an American naval officer, B.F. Pinkerton. Although Pinkerton didn't really take the marriage seriously, Butterfly did. She rejected the potential husbands that were presented to her, because she kept on hoping and believing that Pinkerton, who has been gone for 3 years, would someday come back to her. Pinkerton returns with an American woman by his side, and Butterfly learns that she was his new wife. Brokenhearted and hopeless, Butterfly decides that it would be better to die with honor that to live with shame. With the dagger that her father used when he committed suicide, Butterfly takes her own life, with Pinkerton calling for her name outside.
Butterfly (Opolais) and Pinkerton (Alagna) during the end of the first act 
Minghella's cinematic treatment on the opera gave the audience a closer and more personal experience on the characters and the story itself. The experience felt intimate, and as the audience watches the format, they feel what the character feels – as if they, themselves, are in the scene with Butterfly and Pinkerton. Aside from the use of lighting and reflection to add to the drama in the scenes, Minghella also adapted some elements of Japanese theater, particularly the puppet, to give the audience something to recall whenever they think or hear of Butterfly.
Both Opolais and Alagna showed how much they had mastered not only the music, but also the characters they are portraying. They were able to let the audience experience the same giddiness, longing, betrayal, and hopelessness that their characters had had as the story progressed. Once the show had finished, everyone was left in  silence and awe, something that proves the why, after many years, Madama Butterfly is still shown and performed in some of the most famous stages in the world.
For more details on the upcoming shows, please click here: Ayala Malls Cinemas Presents New York's Met Opera Productions at Greenbelt 3 from December 2016 – May 2017
Photos were taken from Google Images.