Globe Lifestyle launches new apparel lineup
In line with the celebration of the yearly 0917 fest, mobile carrier brand Globe is launching their new collection of lifestyle apparel and accessories.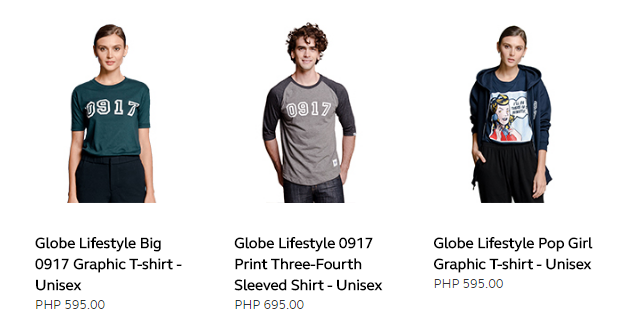 GLOBE APPAREL. Check out their quirky accessories and clothing at their online shop. Screengrabbed from Globe
In an article published by Inquirer, the new collection represents the "vibrant and wonderful world of Globe through colors, fun designs, and graphical pop arts. The said collection will have shirts, sweaters, hoodies, and caps.
The 0917 collection is a typography-based basic clothing while the Pop Art collection is a graphical-based collection with illustrated artworks that show a retro-fashion look. Aside from clothing, Globe also offers accessories such as wallets, pouches, and tumblers. To view more of Globe's apparel, check out their online shop here.
Source: