50 Shades of Love (A Review): Dating Mr. Greys & Ana Steeles for Five Minutes Each
Incessant chatter equals resounding success! And in 50 Shades of Love, incessant chatter came in the form of pleasant conversations about travel, food, work and many more.
While the rest of the world was going crazy in love at the cinemas, Telu Events held their own blockbuster event at the Oz Bar last Valentines' Day. During this event, participants had the chance to date not one, not two, but forty-nine (49) beautiful people!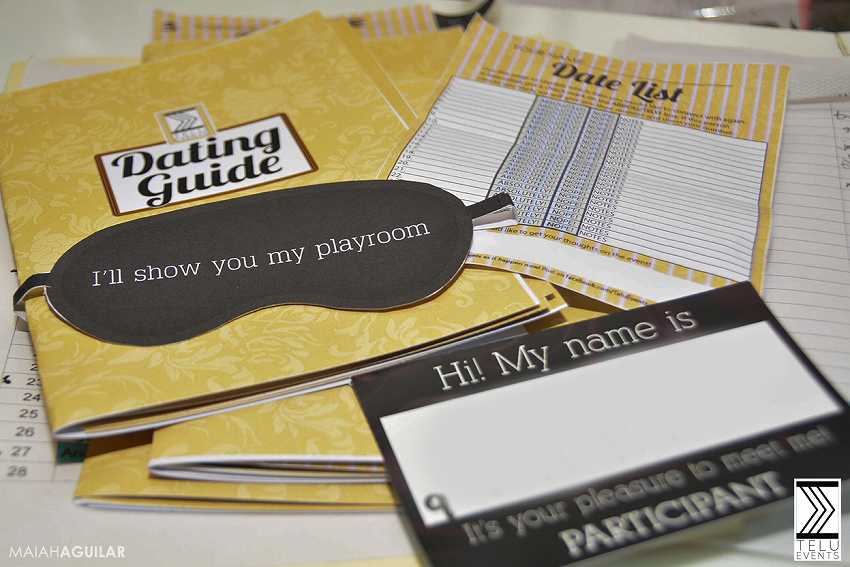 The theme of the event was very loyal to the bestselling book and hit movie, Fifty Shades of Grey. The materials used are simple but amusing: the organizers picked and printed out signature lines from the book. The Holiday Inn's roof deck bar was filled with black, bronze and grey balloons. The ambience was set right, with the lights dimmed, the candles lit and the night sky above.
Dinner plates of chicken and fish were served with refreshing iced tea. Participants were forbidden to drink cocktails until the speed dating proper was over. Instead, plates of delicious pastries and cake samples were served for dessert.
Peek-a-Woo, the gamified dating platform for millennials, was also present during the event. Aside from introducing their mobile app to the public, they also provided question cards to help those who are nervous make more meaningful conversations with others.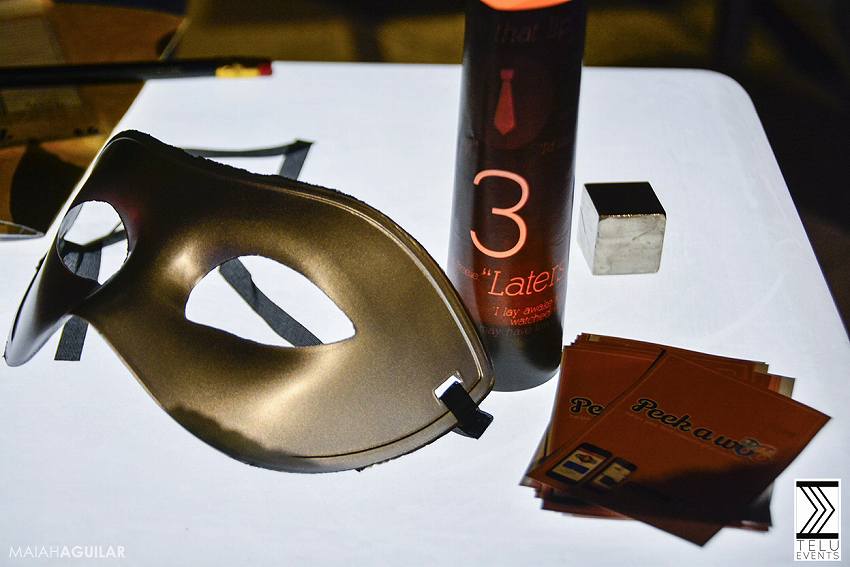 Special prizes were also given to the friendliest dates and earliest birds. The lucky ones got Witty Will Save the World's quirky organizer Relaks, Puso Lang 'Yan, Malayo Sa Bituka (a Filipino saying meaning that a broken heart won't kill you) and some goodies from Aficionado Germany and Pocari Sweat.
"[We] really enjoyed a lot and made new friends," said participants and best friends A and C who were both crowned Ms. Friendly during the event. "[Going on a speed dating event] is part of our bucket lists, so it's very interesting."
It was a sight to see ladies and gentlemen, with their best feet forward, try to make the most out of their five-minute dates. The smiles on their faces were more than polite and the laughter in the air was infectious.
At the end of the night and with margaritas at hand, everyone was having a great time. Love might have been elusive to some of those gathered there, but one cannot deny that they got something as (if not more) valuable: new friends.