Art Introduces Life in Mexico: Fantastic Identify
.
Among other paintings, Diego Rivera's Spain's Great (The Blue Angel) greets excited visitors, slowly making their way through Mexico: Fantastic Identify, FEMSA's extensive collection of 20th century art.
It was a collection of masterpieces and a trip down memory lane. Bits and pieces of Mexican art history can be read on the museum's walls, telling very interesting stories about the passionate country where these equally passionate artists and artwork come from.
Everything in the exhibit resounds Viva, Mexico! Still Life (1945) by Olga Costa. The Dance of the Malinches by Jean Charlot manifests influences of European art, but has attributes that are completely and totally Mexican: skirts in vibrant colors and skin in darker tones, a flower vase, a chili pepper. Xavier Guerrero's creation of watercolor on paper on wood takes us back to the land of the Aztecs. Roberto Montenegro's Portrait of Gabriel Fernandez Ledesma (oil on canvass, 1921) features an intricately designed inner frame, letters of a name etched to look like black wood.
.
Jean Charlot's The Dance of the Malinches (Photo from artvalue.com)

.
Surrealism is also seen at its finest. Pedro Friedeberg's wall mount, New Generation of Infants Hidden, is unusually and uniquely beautiful. The etches on the blocks of orange and blue in Alice Rahon's The Wind depict the said element in the flight and stillness of birds.
.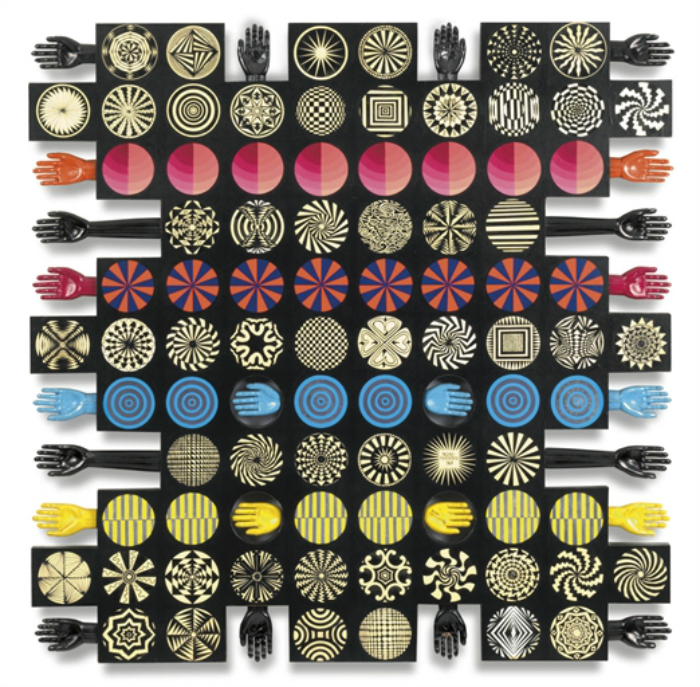 Pedro Friedeberg's New Generation of Infants Hidden (Photo from artvalue.com)

TAKE A SECOND LOOK. Gunther Gerzso's Tlacuilo II has this unique texture that makes this acrylic on canvas look unusually three-dimensional (Photo from LatinArt.com)
.
Gelatin silver prints also dominated the collection, introducing the faces behind the swirls of color and lines through photographs. Rogelio Cuellar's shot of Alice Rahon is notable, in all its candid beauty. Another curious picture is one taken by Lucienne Bloch: Frida Kahlo's ongoing work on My Dress Hangs There.
Frida Kahlo's My Dress Hangs There (Photo from artvalue.com)
And then, yes, there is Kahlo's artwork, its colors as real as the artist's pain. A great addition to the collection that celebrates national and cultural identity, My Dress Hangs There was created in New York during the time that the Frida Kahlo was yearning to return to her native country. Ironically, it was kept in the United States for a long time. It is good to see that it is at last at home.
.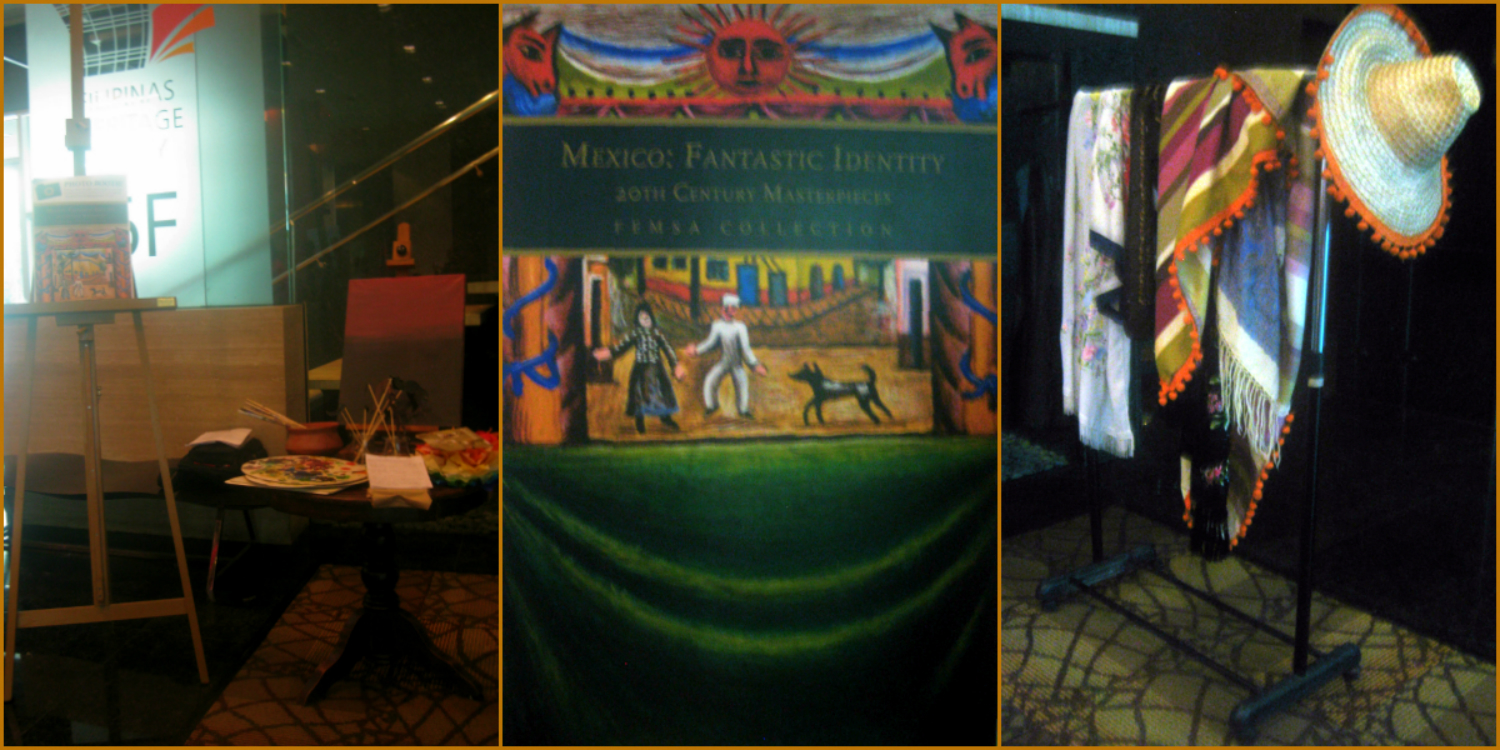 A PHOTO BOOTH is available for frustrated visitors who want to have their pictures taken and inspired ones who want to go Mexican.
.
Indeed, FEMSA should be proud of every painting, portrait and photograph in their collection. It's a pity that visitors are not allowed to take pictures of the exhibit. Although one may forget that amazing display of art, it is impossible not to remember the country and the culture it hails from.
Mexico: Fantastic Identity, 20th Century Masterpieces, FEMSA Collection will run from September 30 to November 9, 2014 at the Ayala Museum.

Written By: Madeline Castillo, contributor