Primer's MVP of the Month (June 2014)
This month's best employee is….
Kuya Rony (Messenger)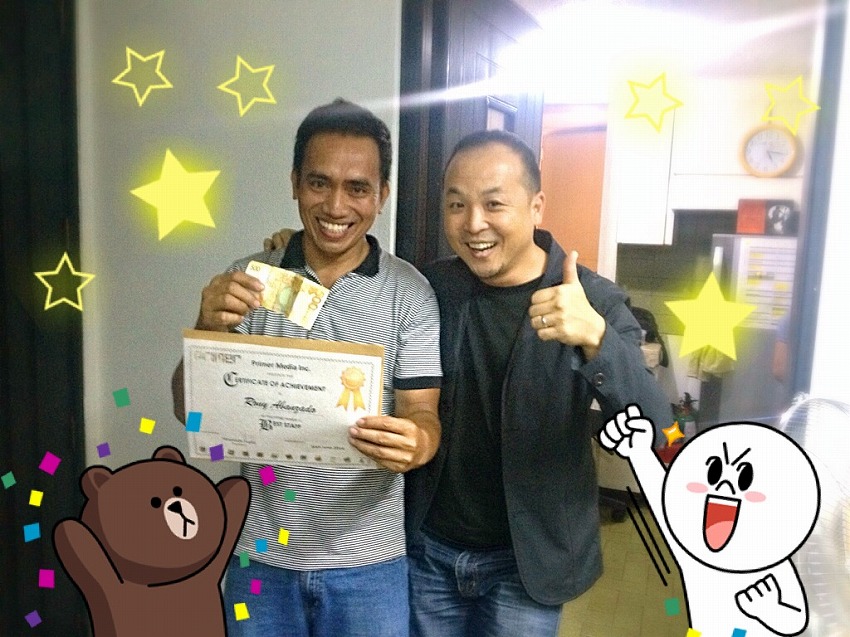 (Kuya Rony with Fujita-san)
Good job, Kuya Rony, for bagging the MVP Award for the month of June and Php 500!!!
You deserve it!!!
Thank you for delivering and carrying tons of Primer magazines everyday, running errands for us, keeping the office clean, and giving your daily report on time!
You and Kuya Jessie make a great team!!!
Keep up the good work!!!
WHO WILL BE NEXT MVP staff???