ICYMI: Qualified Leisure Travelers Can Now Avail 50% RT-PCR Test Subsidy
The Department of Tourism (DOT) and Tourism Promotions Board (TPB) resume the 50% reverse transcription-polymerase chain reaction (RT-PCR) test subsidy.
According to the DOT, the renewal of subsidies for leisure travelers aims to boost and help boost the tourism industry. 
The recommendation of the Inter-Agency Task Force on Emerging Infectious Disease (IAFT-EID) to put NCR plus, namely Metro Manila and the neighboring provinces of Bulacan, Cavite, Laguna, and Rizal, back in general community quarantine (GCQ) recreates a domino effect that can allow leisure travelers from these places to visit tourist destinations and eventually help businesses gain revenue.
"The Philippine tourism industry has been adversely affected by the pandemic. The subsidy aims to encourage domestic travel by aiding the tourists in fulfilling the RT-PCR test requirement, and to enable them to visit their destination of choice at a lesser cost," said Tourism Secretary Bernadette Romulo-Puyat.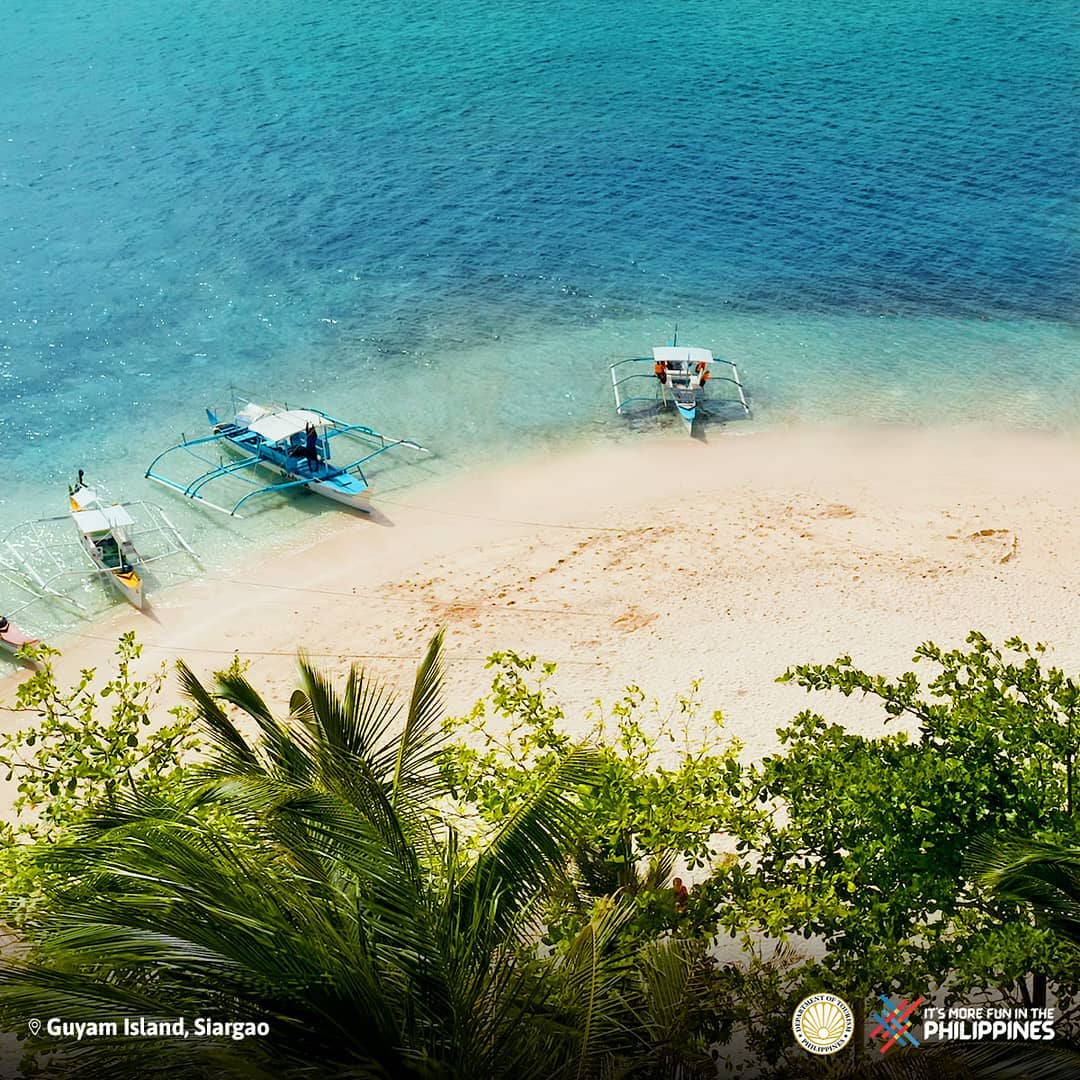 Guyam Island, Siargao/IMAGE from Department of Tourism's Instagram account 
 The RT-PCR subsidy aims to decrease the travel expenses of domestic tourists while increasing the number of consumers spending on their destinations.    
Currently, there are only two hospitals where you can avail of the subsidy for the RT-PCR: The Philippine General Hospital in Manila and the Philippine Children's Medical Center in Quezon City.
Also read: DOT Approves Staycation and P2P Air Travel, Half-priced RT-PCR Tests Resume under GCQ
One of the requirements to be qualified for subsidy is a confirmed round trip transportation ticket and a booking confirmation with a DOT-accredited accommodation establishment.  
"We at the DOT are doing whatever we can to help the industry and its stakeholders recoup their losses and ensure security and sustainability amid this pandemic," she added.  
The DOT is aggressively pushing forward to boost the tourism industry by spending Php 35.17 million for the subsidy program this year.
Also read: DOT: Leisure Travelers From NCR plus Can Now Visit MGCQ Areas
Meanwhile, the Memorandum of Agreement (MoA) between TPB and UP-PGH and PCMC runs only from January to June 2021. They received Php 9.99 million and Php 8.70 million, respectively.    
The DOT, however, is looking forward to extend the contract with PCMC alone from July 1 to December 31, 2021, which can accommodate up to 13,333 local tourists.  
 To apply for the 50% RT-PCR test subsidy for tourists, visit: https://www.tpb.gov.ph/rtpcrphtrav
---
Source: Department of Tourism 
Written by Cedie Salido 
You might also like...