Intramuros Administration Prepares Over Holy Week Influx
It's been over a year since the world was brought down on its knees by the COVID-19 pandemic, but everything is now slowly going back to normal. And while the travel and tourism sectors have borne most of the brunt, those under these businesses have adapted to the new normal by planning and implementing precautionary health and safety measures to make it possible to go to places again, just like what the management of Intramuros did when they opened their gates to the public on February 17.
Now, the Intramuros Administration (IA) is now preparing for the Lenten season. Intramuros is known for its many churches within its ancient walls. It has nine in total, where countless devotees show their devotion to Jesus Christ during the Visita Iglesia. 
IA chief Guiller Asido said Intramuros is currently in talks with stakeholders to create additional measures for the Lenten season and the possible reopening of more churches inside.
"For the preparation for Holy Week, we are still discussing this with the local government unit and also the Catholic Church in terms of ensuring that we would be ready for the Holy Week," he said.
Also Read:  Inside Intramuros: A Tour in Manila's Walled City
Asido said that their first priority is to identify the carrying capacity of entire Intramuros based on Lent season last year with record-breaking 1 million visitors in 2019. When nine churches and chapels were opened to the public. At that point, it will serve as a reference to check how many people can be accommodated and churches to be opened.
Other options are being entertained as well, like having "Online Visita Iglesia."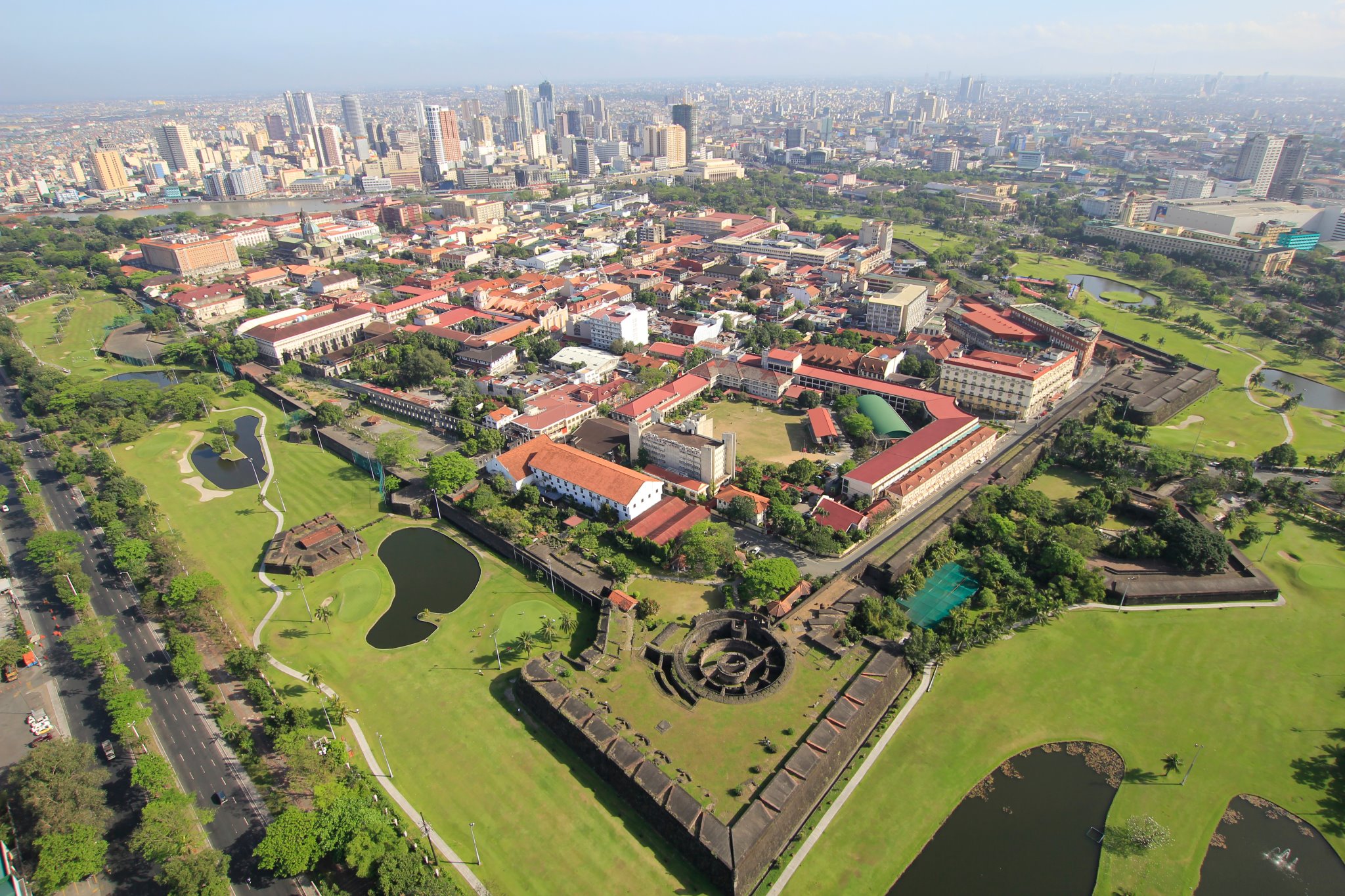 Intramuros/ IMAGE from Intramuros Administration's Facebook page
WELL-PREPARED
Department of Tourism Bernadette Romulo-Puyat gave her full-trust that Intramuros is ready and prepared for the new phase of tourism, especially this coming Lenten season.
"Intramuros is ready and prepared for its reopening following the easing of quarantine restrictions and the minimum health and safety standards set for parks, plazas, open spaces, heritage sites, and museums," she said.
Also Read: Museo de Intramuros Exhibits 400 Years of Filipino Religious Craftsmanship
"Covid-19 drastically changed people's relation with streets, public spaces, and public facilities. The pandemic illustrates the value for accessible open spaces abundant in Intramuros that allow movement within dense urban areas," she added.
"Bambike" or bamboo bike to stroll around the walled city is also available for only PHP100 per hour on weekdays (walk-ins and reservation) and PHP200 per hour on weekends (via reservation).
Also Read:  Silahis Center in Intramuros: Showcase of local heritage and artistry
In the long run, IA is taking to consider hosting big events and activities like meetings, workshops, and training that are in line with safety protocols.
Visitors are required to register their visit on Staysafe.ph app before entering any Intramuros site for contact-tracing purposes.
---
Sources: Philippine News Agency 
Written by Cedie Salido