JAPAN TRAVEL: Sapporo City Guide — Things to See, Shop & Eat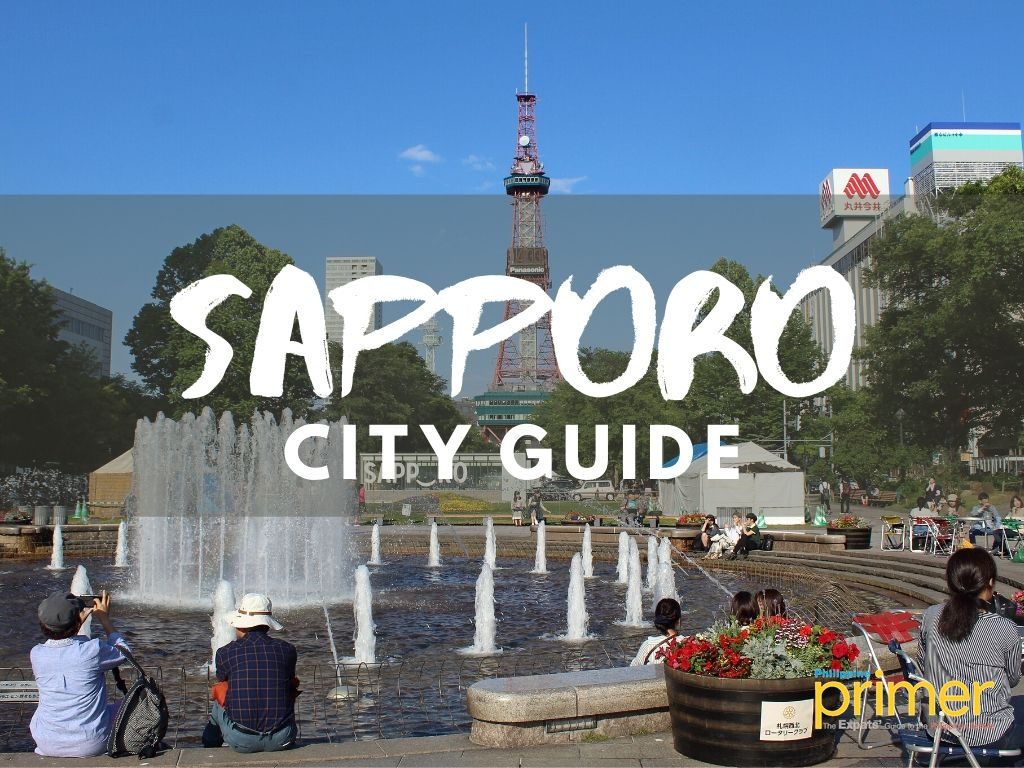 Sapporo City in Hokkaido Prefecture, Japan is the perfect alternative to the tourist-laden, ultra-buzzing cities of Asia. While it is Hokkaido's largest city, it retains a charming, snoozy character during the day that inspires exploration by foot. An inspired stroll along its tree-lined streets leads you to parks, shopping centers, food alleys, and more.
In this guide, let's walk you through some of the best sites in central Sapporo, and then lure you into the captivating nightlife in this unique northern city of Japan.
Odori Park
There is no better place to begin a tour of Sapporo than its centerpiece landmark.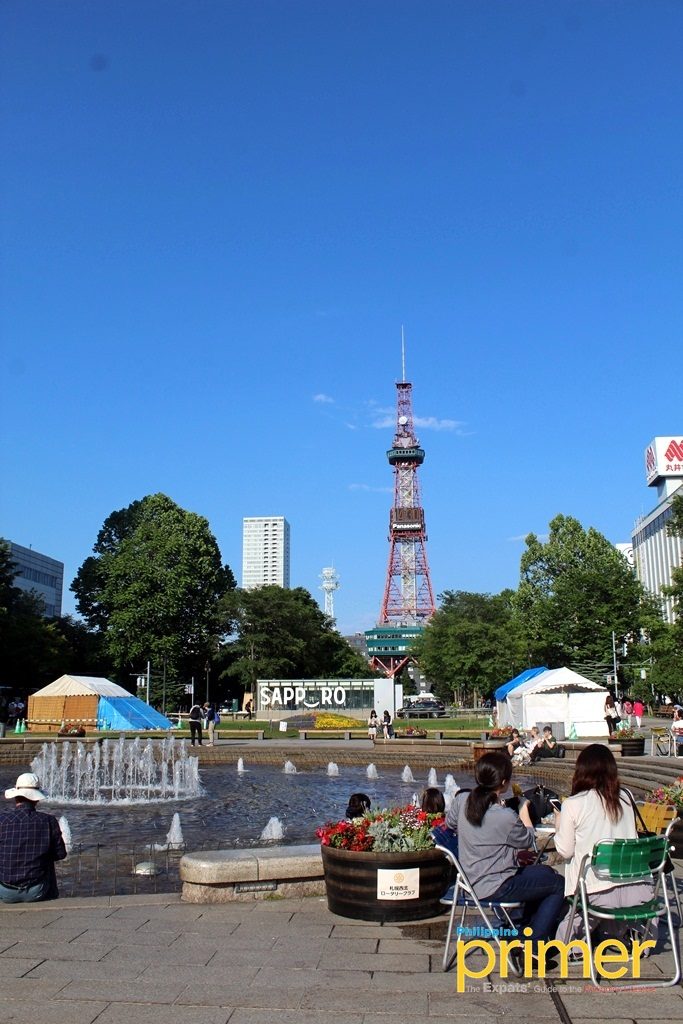 A breathing space in the middle of downtown Sapporo.
Odori Park is a green oasis that cuts across the city center 1.5 km. from east to west. For both locals and tourists, it is the most accessible and affordable breathing space filled with around 90 kinds of trees that turn different colors across the seasons.
If you go up the Sapporo TV Tower, a 147.2-m tower at the park's eastern end, your view to the west will consist of the whole Odori Park and mountains like Maruyama and Okurayama that fill the horizon. The tower is also lit up every night, a spectacle that stands out amid the nighttime cityscape.
Odori Park is also the venue of the city's most prominent festivals such as the Sapporo Snow Festival (February), and the Sapporo Summer Festival and Beer Garden (mid-July to mid-August).
Odori Park Information
Nearest stops: Odori Station, Nishi Jyuichi Chome Station
Location: Odori Nishi 1-chome – Odori Nishi 12-chome, Chuo-ku, Sapporo City, Hokkaido
Hours: Park: 24/7 | Sapporo TV Tower: 9 am to 10 pm (regular hours daily; may change due to holidays and other events)
Website: odori-park.jp/en/
Sapporo TV Tower observatory entrance fee: 720¥ (adult, 19 y/o & above)
Tanukikoji Shopping Arcade
First established in 1869, Tanukikoji Shopping Arcade may also be considered a historical attraction.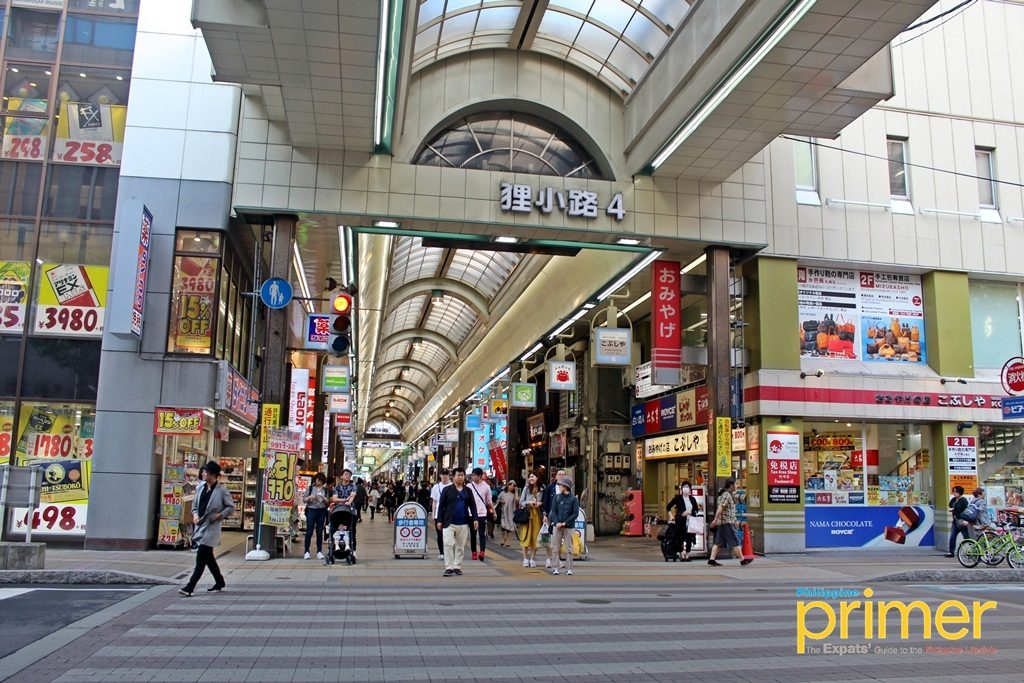 Tanukikoji Shopping Arcade is composed of seven connected arcades that intersect with other roads.
Stretching across seven pedestrian streets, this quaint covered shopping arcade houses around 200 shops, some decades-old and some newer. A good variety can be explored in a span of 900m—there are restaurants and pubs, fashion stores, thrift shops, and even hotels.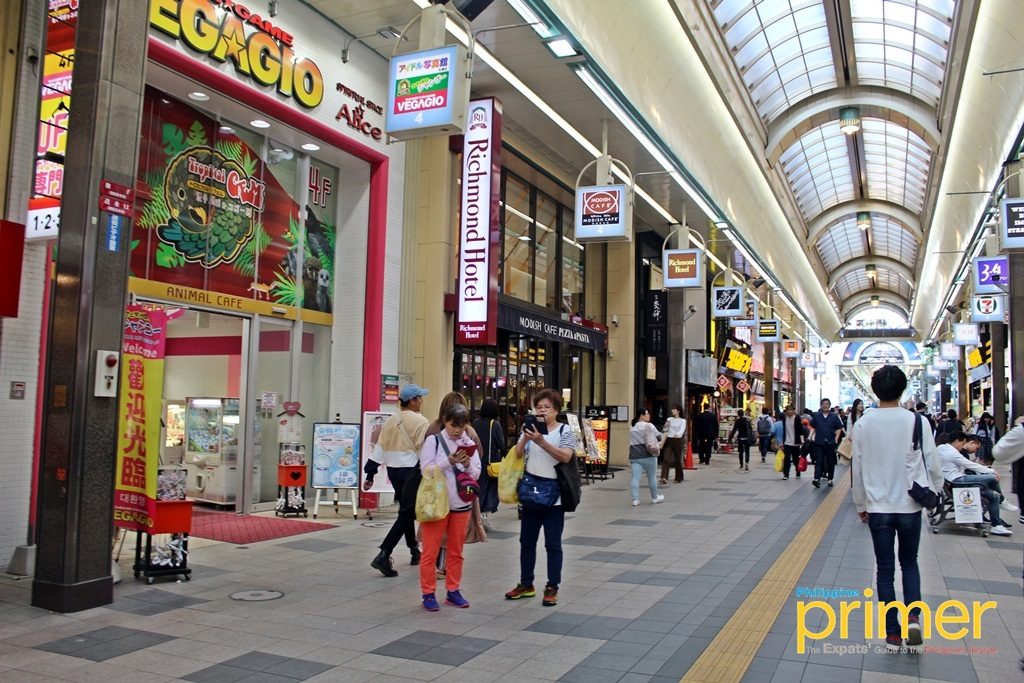 There are many shops and dining spots to check out at Tanukikoji Shopping Arcade.
The most popular is MEGA Don Quijote, Japan's trendiest discount chain store, open 24 hours. Also be on the lookout for entryways that lead to more amazing shops and restaurants hidden underground and on upper floors.
Tanuki Festival is held in Tanukikoji between July and August, during which you can watch parades and performances, and enjoy the Night Bargain where you can score a lot of special items on sale.
Tanukikoji Shopping Arcade Information
Nearest stop: Odori Station (3-min. walk)
Location: Nishi 1 – 7-chome, Minami 2 – 3-jo, Chuo-ku, Sapporo City, Hokkaido
Hours: Shop and restaurant hours vary; most shops open from 10 am to 9 pm and restaurants from 11 am to 11 pm
Website: tanukikoji.or.jp/
Norbesa
Norbesa is a commercial complex housing various shops, restaurants, and amusement facilities. Its most popular attraction is the Noria Ferris wheel.
Perched on the rooftop of Norbesa, Noria is one of the few tall landmarks that stand out in Sapporo. The Ferris wheel itself is small—only 45.5m in diameter—and old-school if you look at other Ferris wheels of the century, but it fits just right in the city where most conventional buildings are modest and unpretentious.
Combined with the building's height, Noria reaches a height of 78m above ground, which lets you view the whole city. You can easily find Susukino junction and Sapporo TV Tower in view.
A gondola can carry 4 people at a time, and a ride takes about 10 mins.
Norbesa Information
Nearest stop: Susukino Station (2-4 min. walk)
Location: Nishi 5-1 Chome, Minami 3-jo, Chuo-ku, Sapporo City, Hokkaido
Hours: 11 am to 11 pm (Mon to Thu, Sun.); 11 am to 3 am (Fri to Sat, holiday & day before holiday)
Website: norbesa.jp
Ferris wheel fees: 600¥/person (10-min. ride); 800¥/person for 2 laps (20 mins.)
Susukino
Susukino, the red light district of Sapporo, is where you would go if you are looking for a taste of Sapporo's nightlife and an exciting food tour.
The district sparkles the brightest at night, with numerous neon signboards displayed on buildings along the street. The most popular landmark is the Nikka Whisky billboard at Susukino junction.
While options for food and booze are plenty, ramen lovers should not miss out on all the Sapporo miso ramen goodness offered by some 17 restaurants at Ganso Ramen Yokocho, a narrow alley just a 2-minute walk from the junction.
Susukino Information
Nearest stop: Susukino Station
Location: Susukino, Chuo-ku, Sapporo City, Hokkaido
For Dinner: Kudo Yo Nikuten
Looking for dinner? A must-try gourmet item in Sapporo is lamb shabu-shabu at Kudo Yo Nikuten, which specializes in paper-thin lamb meat slices.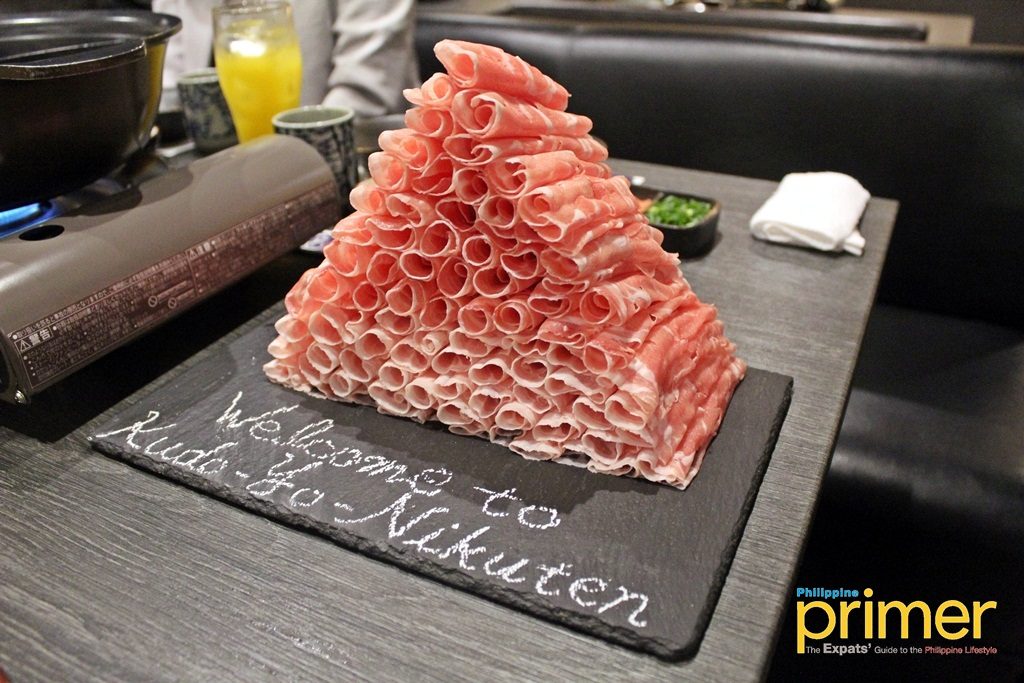 Kudo Yo Nikuten specializes in paper-thin lamb meat slices.
Their meat slices are so thin that they cook in the boiling broth in less than 10 seconds and have an incredible melting texture. The lamb meat is freshly cut upon order, so fresh that you can try eating it raw and all the pleasant flavors of the meat will be instantly revealed in your palate. Try dipping the raw meat in ponzu sauce to give it a nice kick of fresh tanginess.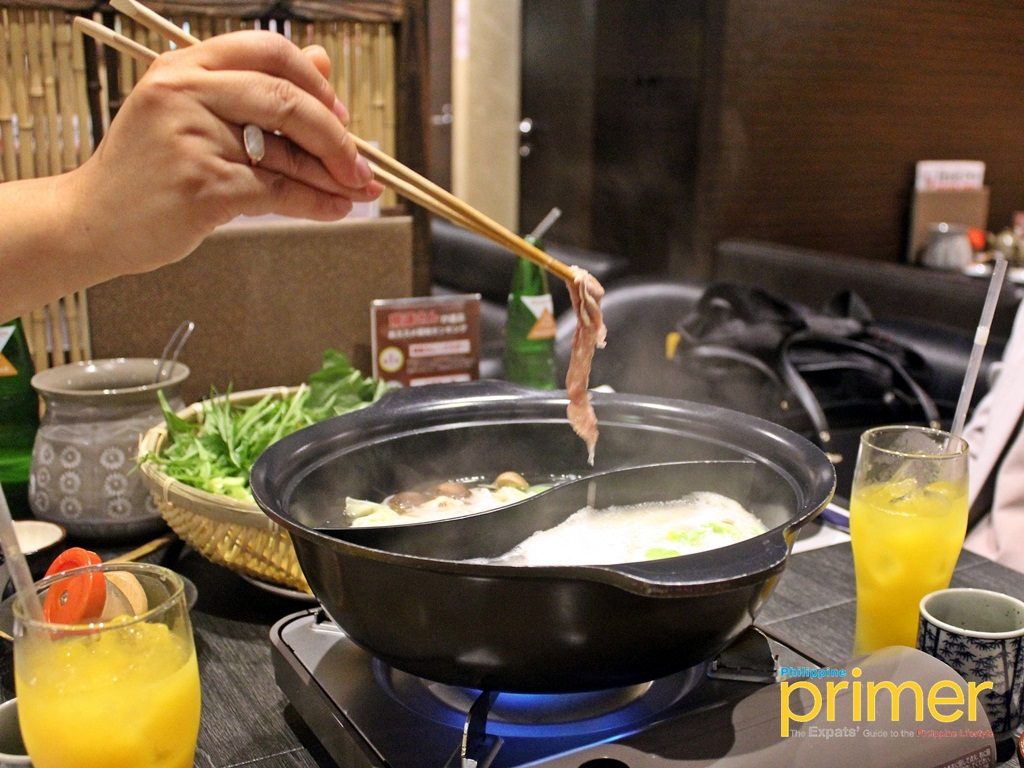 The lamb meat slices cook in the boiling broth in less than 10 seconds!
The hot pot used is dual-sided, one side containing the restaurant's signature Rausu kelp stock and the other your choice among four kinds of broth. The Rich Grated Yam Chicken Broth is highly recommended, with its heavenly rich and creamy taste, in contrast to the light flavor of the kelp stock.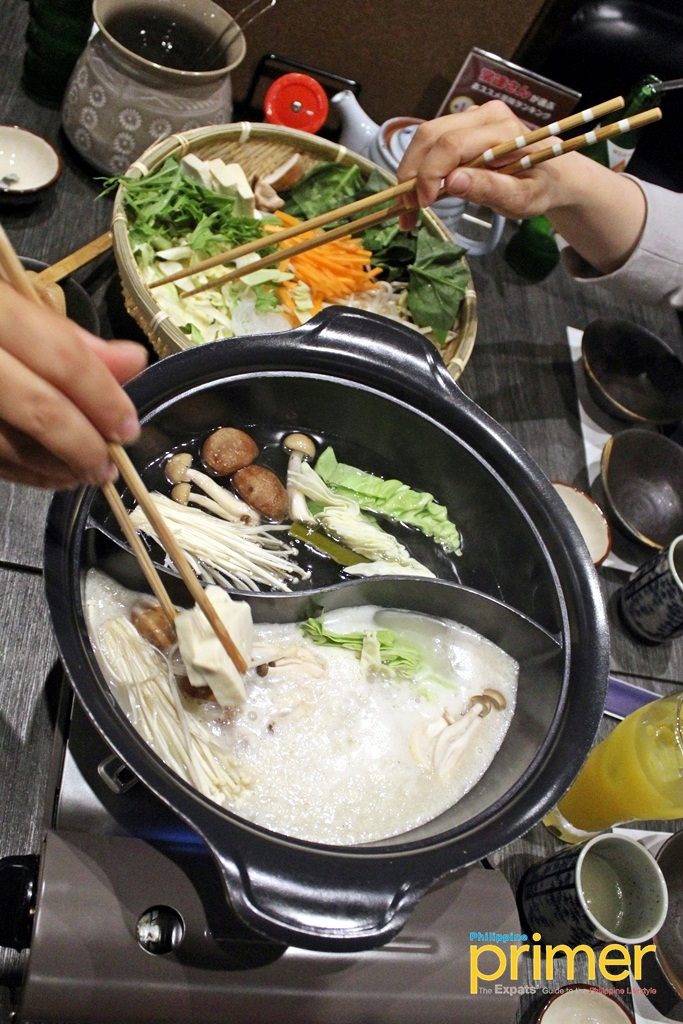 Mix vegetables as you please in the two kinds of soup served in a dual hot pot.
A casual course of Kudo Lamb Meat Shop, priced ¥2,800, is good for three to four people. There are three set options. If you want variety, you could go for the C course, which includes a welcome soup, one 300-g serving of lamb meat slices, 10 kinds of vegetables, Sapporo ramen, one rice serving, and one Yuzu sherbet.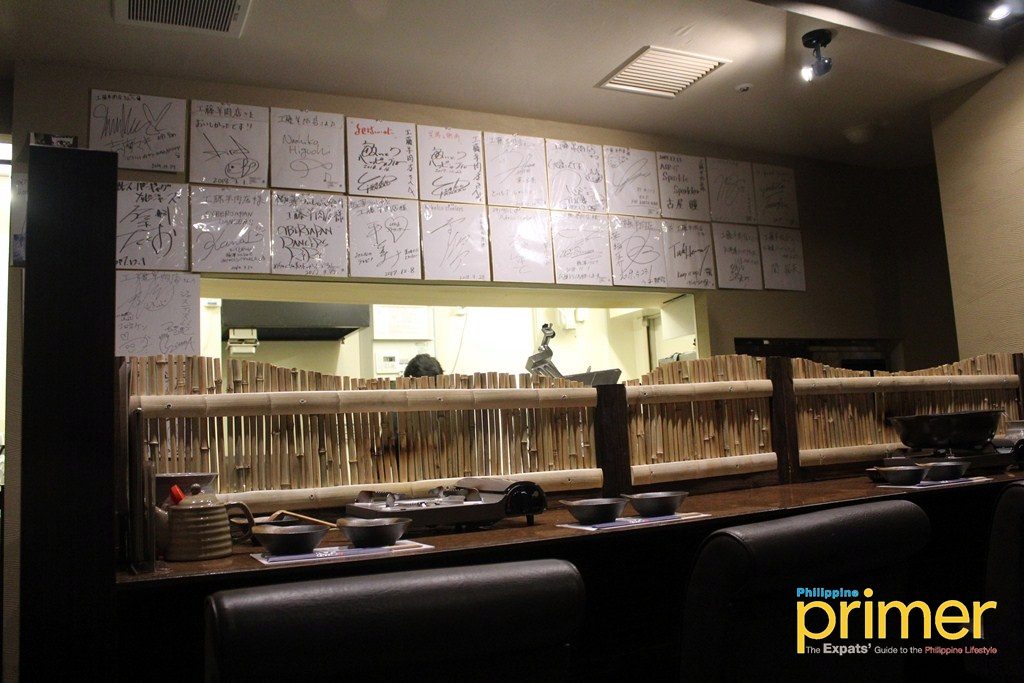 One side of the restaurant is adorned with written dedications and offers a glimpse of the kitchen.
Kudo Yo Nikuten Information
Nearest stop: Susukino Station (2-min. walk)
Location: 7/F Japan Land Bldg., Nishi 5-chome, Minami 5-jo, Chuo-ku, Sapporo City, Hokkaido
Hours: 5 pm to 1 am (Mon to Sat); 5 pm to 12 am (Sun & Holidays) *Last order: 30 mins. before closing
Website: 工藤羊肉店.jp
For Dessert: Parfaiteria miL
A perfect place to cap the night off is Parfaiteria miL, a quirky speakeasy-style café located underground at Tanukikoji Shopping Arcade.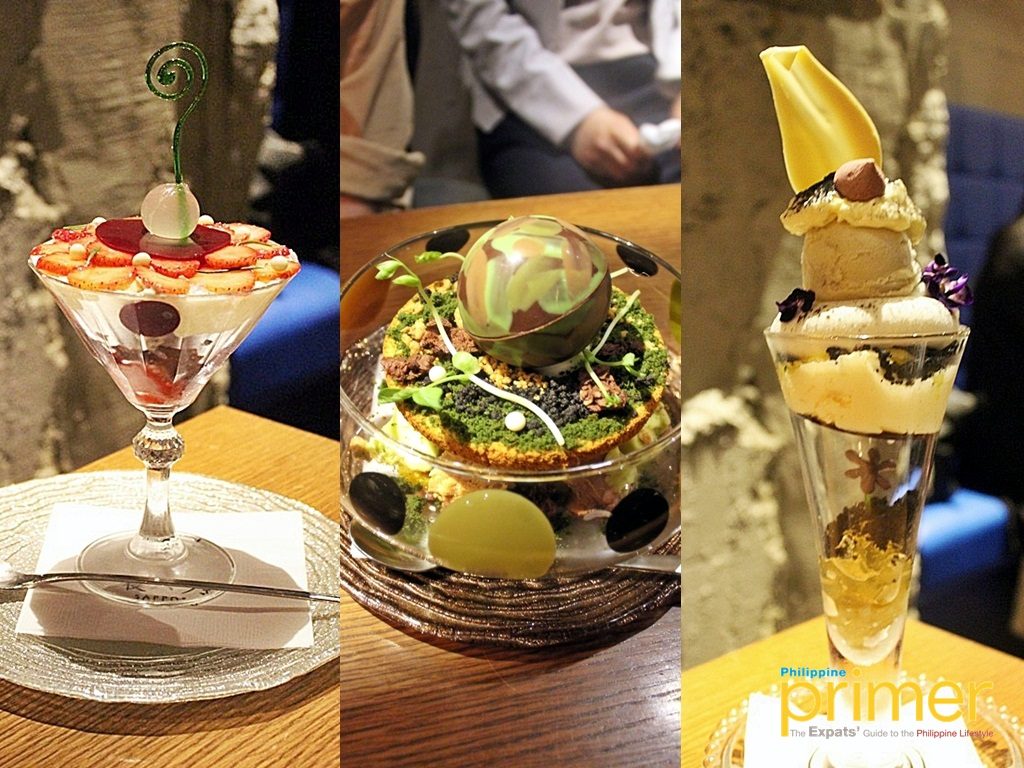 Parfait for adults at Parfaiteria miL
It is like a kids' ice cream shop but specially made for adults—an aptly more "mature" stress-reliever for grown-ups with children crying for ice cream inside them. The parfaits are whimsical and elaborate, decorated with various ingredients that not only add color but also contribute to the overall delectable flavor package.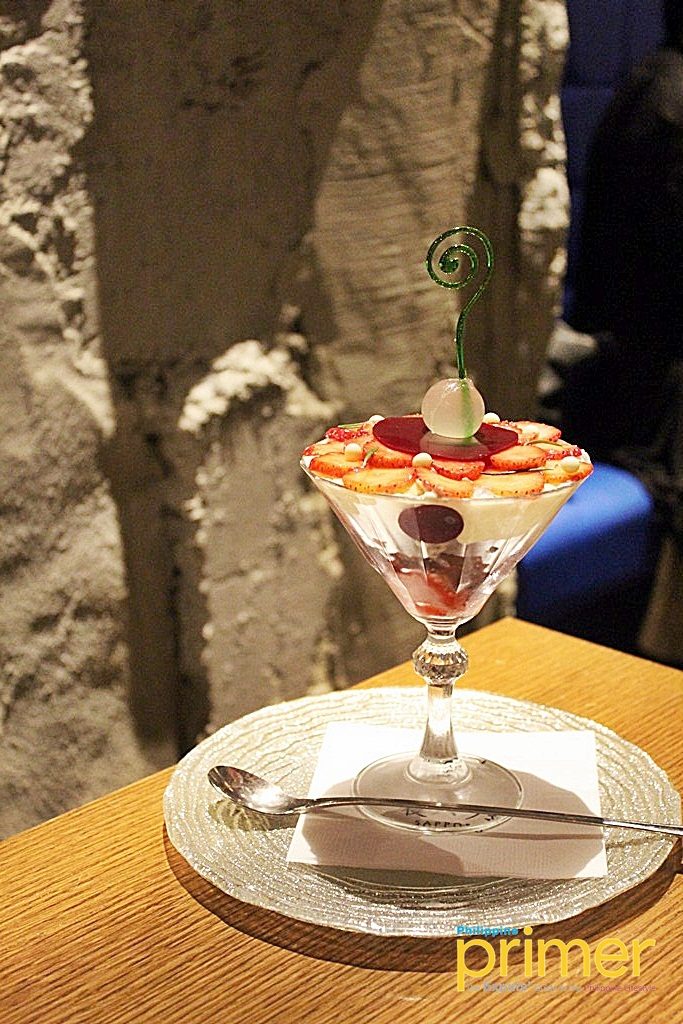 Bubbles, Sometimes Strawberry
strawberry and champagne parfait (Single – ¥1,750 / Set with drink – ¥2,000)
One of the most Instagrammable serving is the Military Parfait, ideal for the sweet-toothed as its main ingredients are chocolate, pistachio, salted caramel, and blood orange sauce.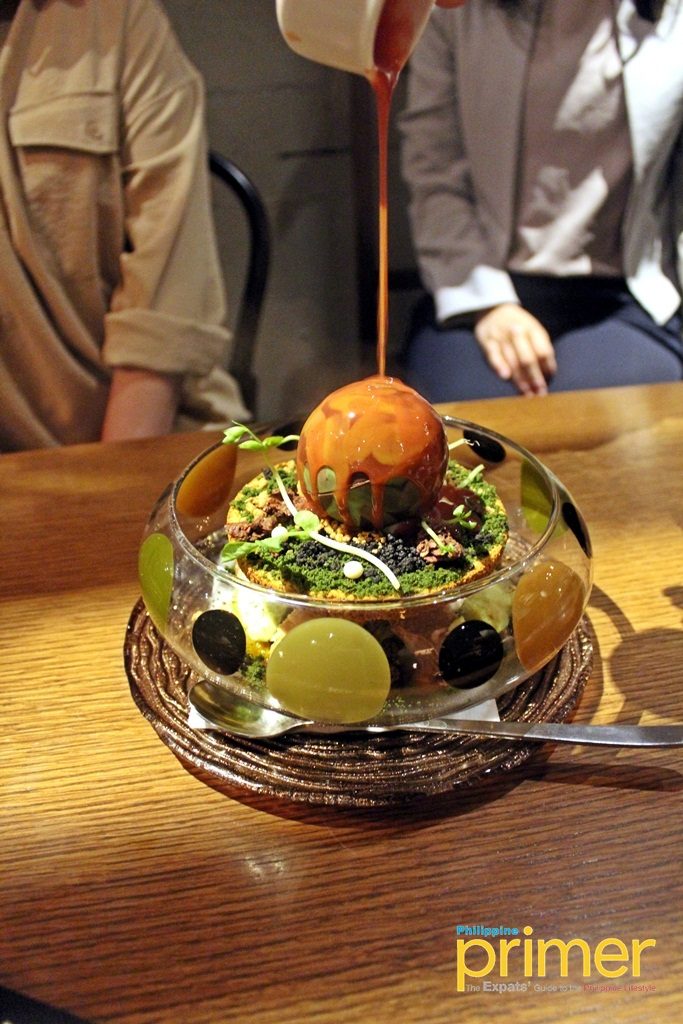 Military Parfait (Single – ¥1,850 / Set with drink – ¥2,100)
For a lighter and refreshing taste, try the Hydrangea Parfait, made with yogurt gelato and haskap cream.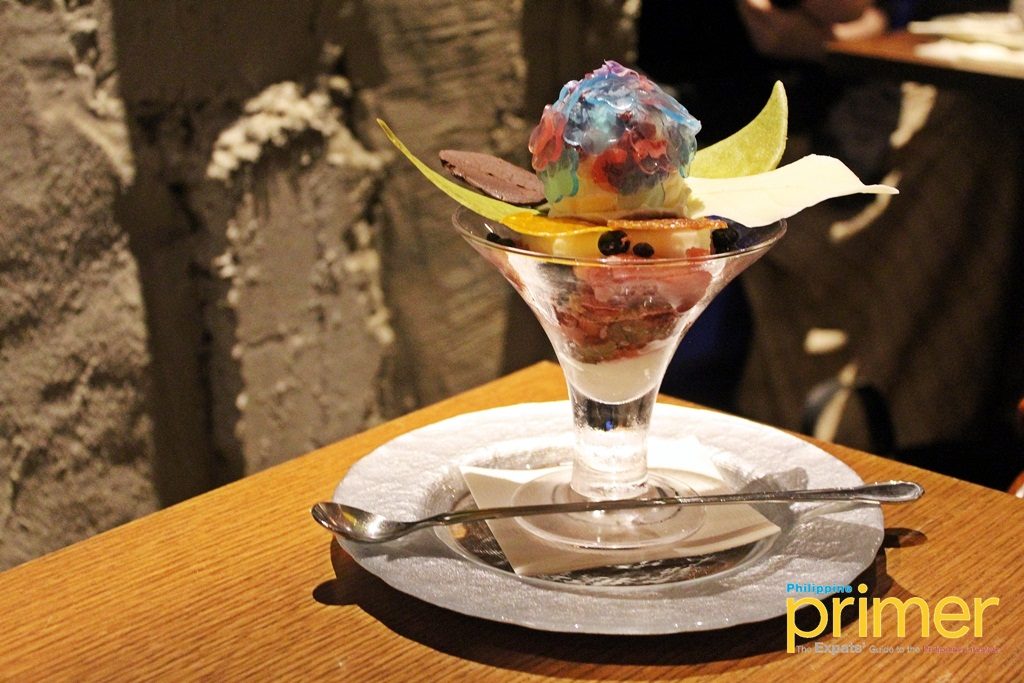 Hydrangea Parfait (Single – ¥1,650 / Set – ¥1,900)
A parfait set comes with a drink (coffee, tea, or juice). Wine is also available.
Parfaiteria miL is one of the many parfait shops in Sapporo owned by Gaku Inc. Each shop has its own theme and specialties.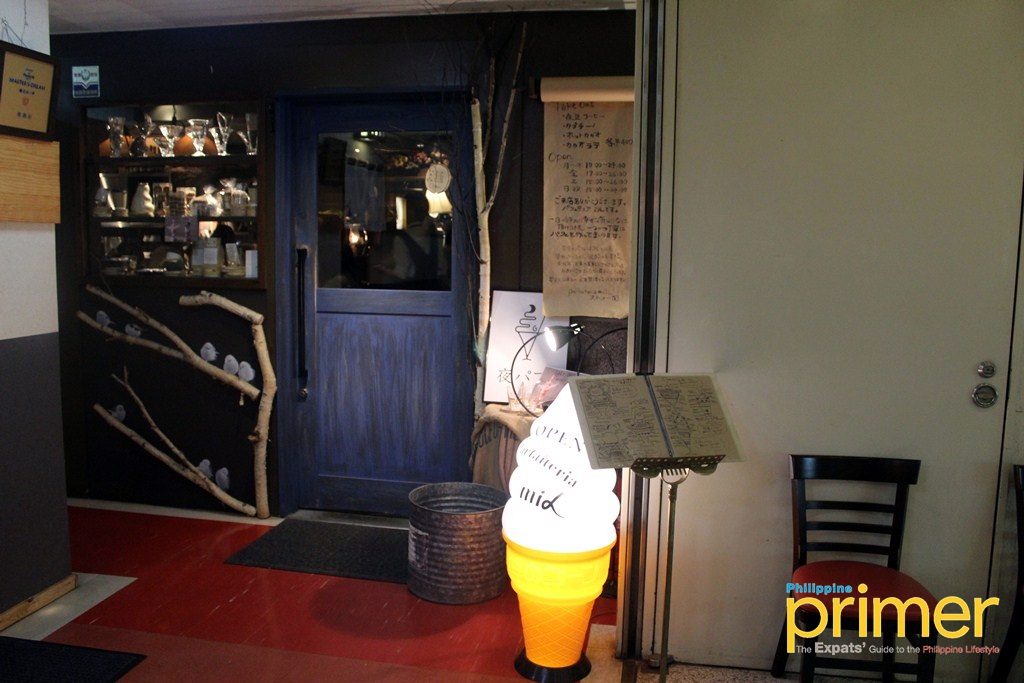 Parfaiteria miL is a social place with a layer of anonymity.
Parfaiteria miL is a place for adults, ideal after dinner or drinking. Children are also welcome but only until early evening.
Parfaiteria miL Information
Nearest stop: Susukino Station (4-min. walk)
Location: B1F Sanjo Mimatsu Bldg., Nishi 5-chome, Minami 3-jo, Chuo-ku, Sapporo City, Hokkaido
Hours: 5 pm to 12 am (Mon to Thu); 5 pm to 2 am (Fri.); 3 pm to 2 am (Sat.); 3 pm to 12 am (Sun. & Hol.); Hours extended until 2 am on the day before a holiday
Website: risotteria-gaku.net/parfait
Also read: The parks we love in Sapporo, Japan
Getting to Sapporo
Philippine Airlines (PAL) and All Nippon Airways (ANA) offer direct flights from Manila to Sapporo New Chitose Airport.
Transiting to Tokyo is also an option if you want to explore Japan's capital first. There are domestic airlines that can take you from Tokyo to Sapporo. You may take Japan Airlines (JAL) from Manila to Tokyo (4 hrs.), and then to Sapporo (95 mins.), and take advantage of the JAL Sakura Lounge facilities for a more comfortable pre-boarding wait. Visit www.jal.co.jp/en/inter/service/lounge/ to see passenger eligibility.
You may also take the train from Tokyo, which is covered by JR East-South Hokkaido Rail Pass and Japan Rail Pass. The trip from Tokyo Station, through Shin-Aomori and Shin-Hakodate-Hokuto, to Sapporo Station takes about 7.5 hours. Taking the train is ideal if your plans include exploring other cities, which will let you get the most out of your JR Pass.
Getting around Sapporo
Navigating Sapporo is easy thanks to its efficient public transport network. The easiest and most common mode of transport is the subway. The Sapporo streetcar or tram is also a nice way to tour the southwestern area of downtown Sapporo. Walking is also possible if you're touring around Odori Park and Susukino areas.
For spots in the city outskirts, buses are a reasonable option though taxis are also readily available. Car rental kiosks can also be found around Sapporo Station and Odori Station.
---
Written by Rei Leaño