JAPAN TRAVEL: Sapporo City's Green Oases — Parks and Nature Attractions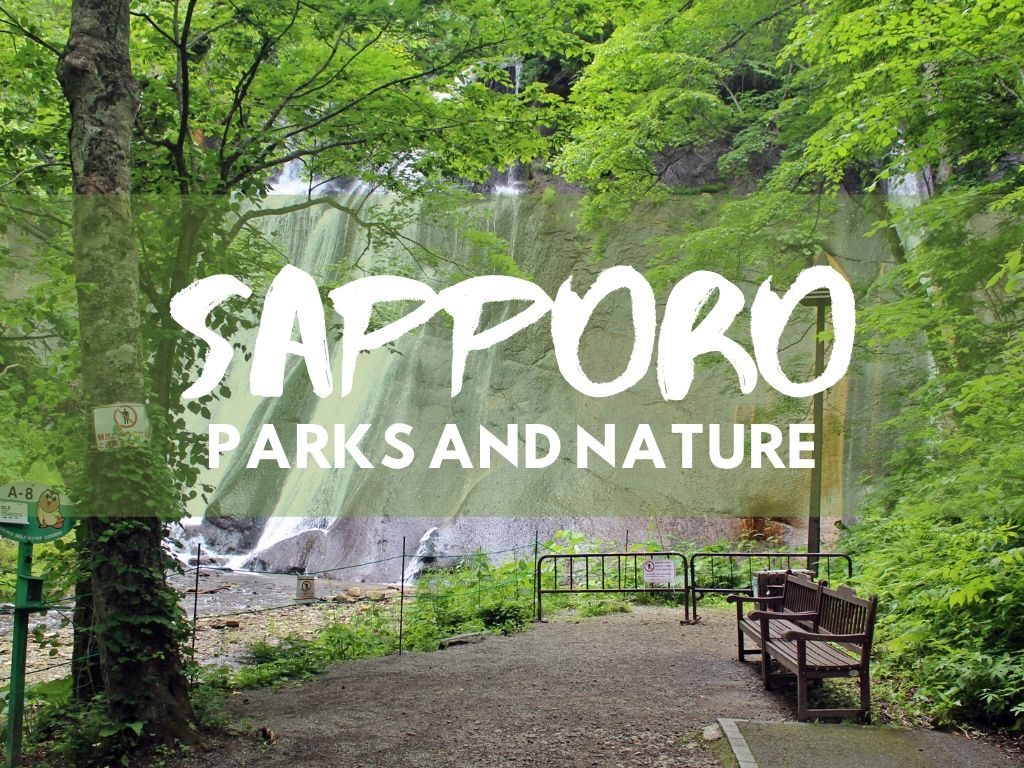 Being one of Japan's biggest urban hubs, Sapporo City is surprisingly laidback and idyllic. It is a city surrounded by green oases—big patches of parks, both natural and man-made, that serve as a handy go-to for respite and recreation.
While Sapporo is best known as a winter destination, in this feature, I will introduce some of the most remarkable green attractions of the city, which are best enjoyed under the sun.
Odori Park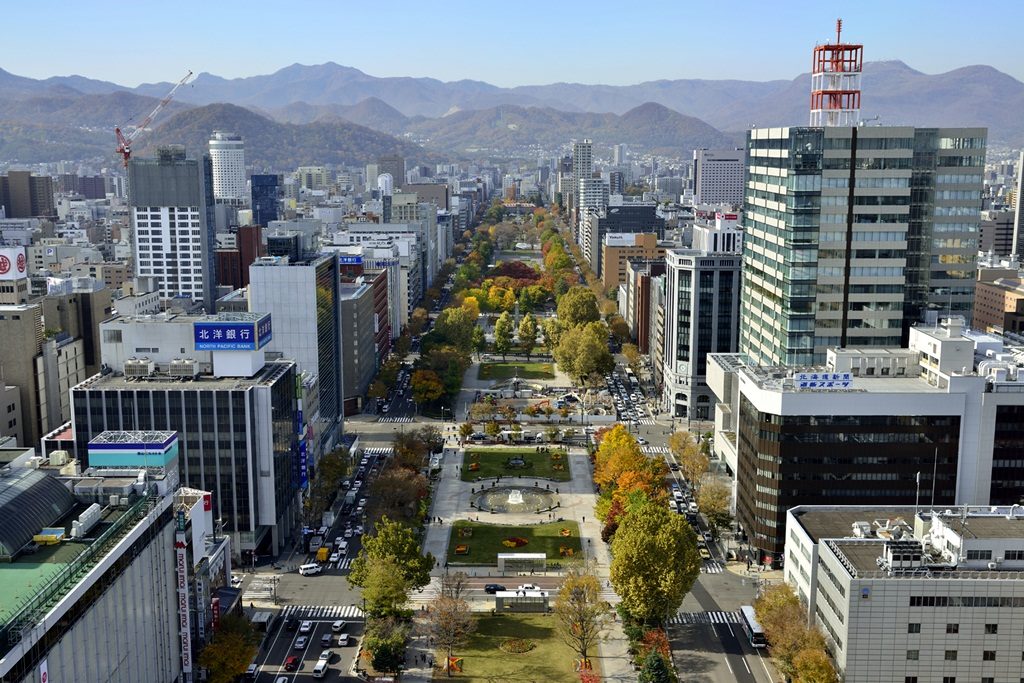 View of Odori Park from the Sapporo TV Tower. /IMAGE Sapporo Tourism
Odori Park is conveniently located right at the heart of the city, a brilliant urban development that integrated nature into the comings-and-goings of the city-dwellers.
Spanning 1.5km from east to west, Odori Park was originally developed in the late 1800s as the main street that sliced up the city into the north and the south. In its early days, the Odori served various purposes, even facing endangerment during World War II, until it evolved into the beautifully landscaped park that it is today in the 1950s.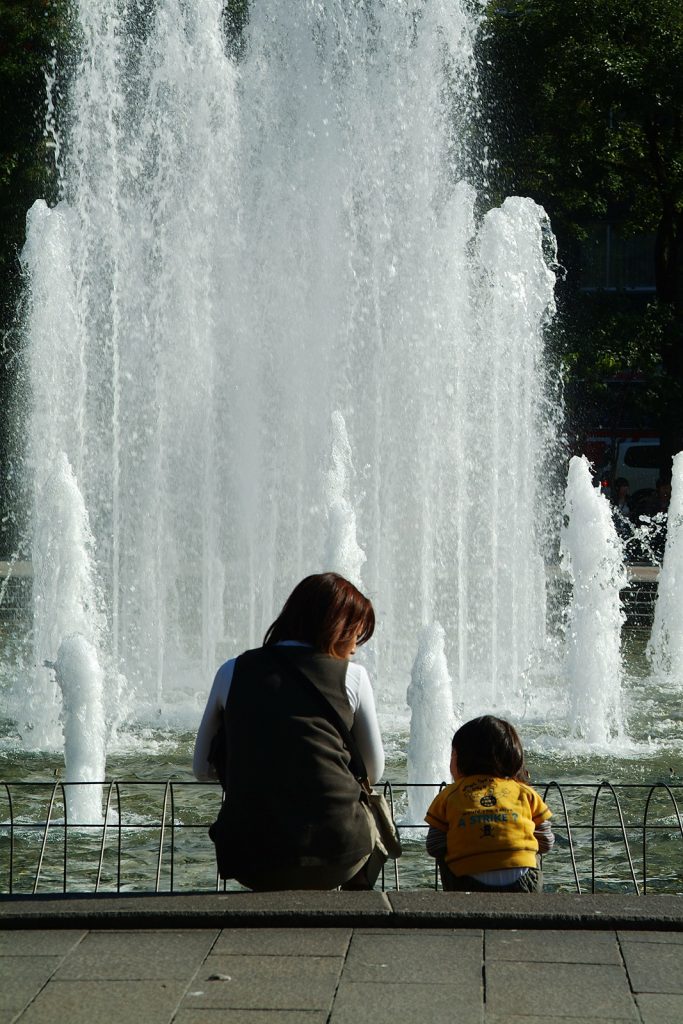 Adults and kids alike are drawn to Odori Park. /IMAGE Sapporo Tourism
Now, a regular scene at Odori Park consists of people sitting by the fountain, picnickers, dog walkers, kids frolicking about and parents watching on, and businessmen just walking by for an energizing whiff of lilac trees.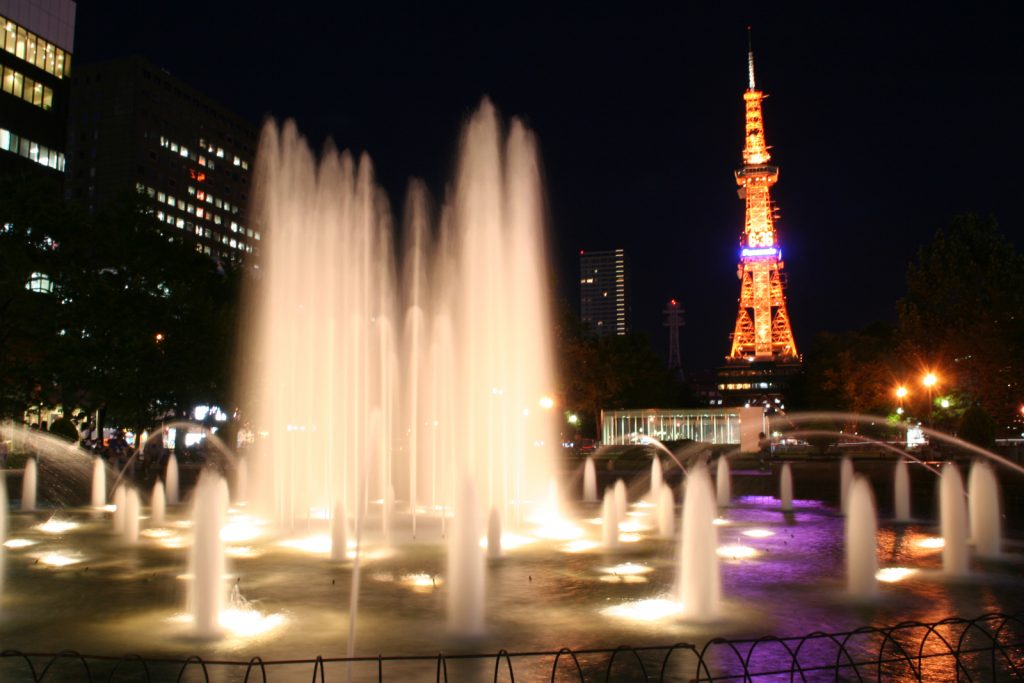 The Sapporo TV Tower itself is a sight to behold, especially at night. /IMAGE Sapporo Tourism
For tourists, a must-visit is the observation deck of the Sapporo TV Tower, which offers a nice viewing spot from the park's eastern end. On a fine  day, you can get crisp views of the whole park and the mountains in the backdrop.
Many of Sapporo's bigggest festivals are held at Odori Park, such as the Sapporo Snow Festival (February), and the Sapporo Summer Festival and Beer Garden (mid-July to mid-August).
Odori Park Information
Nearest stops: Odori Station, Nishi Jyuichi Chome Station
Location: Odori Nishi 1-chome – Odori Nishi 12-chome, Chuo-ku, Sapporo City, Hokkaido
Hours: Park: 24/7 | Sapporo TV Tower: 9 am to 10 pm (regular hours daily; may change due to holidays and other events)
Website: odori-park.jp/en/
Sapporo TV Tower observatory entrance fee: 720¥ (adult, 19 y/o & above)
Moerenuma Park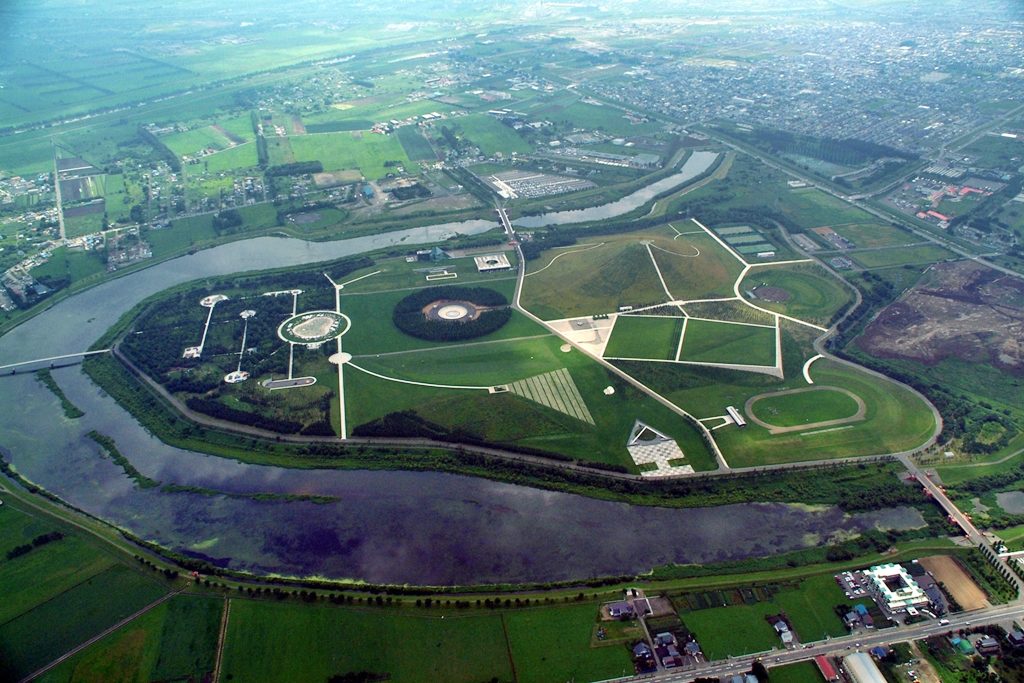 Moerenuma Park is bounded by a marsh named Shinoro New River. /IMAGE Sapporo Tourism
Moerenuma Park is a huge masterpiece carved out of what was once a waste disposal site. Now, this 188.8-hectare land harbors some of the most amazing manmade landscapes and sculptures that utilize tasteful geometry and mingle art with nature. The installation of the artworks both outdoors and indoors is spacious and gives its viewers a refreshing feeling.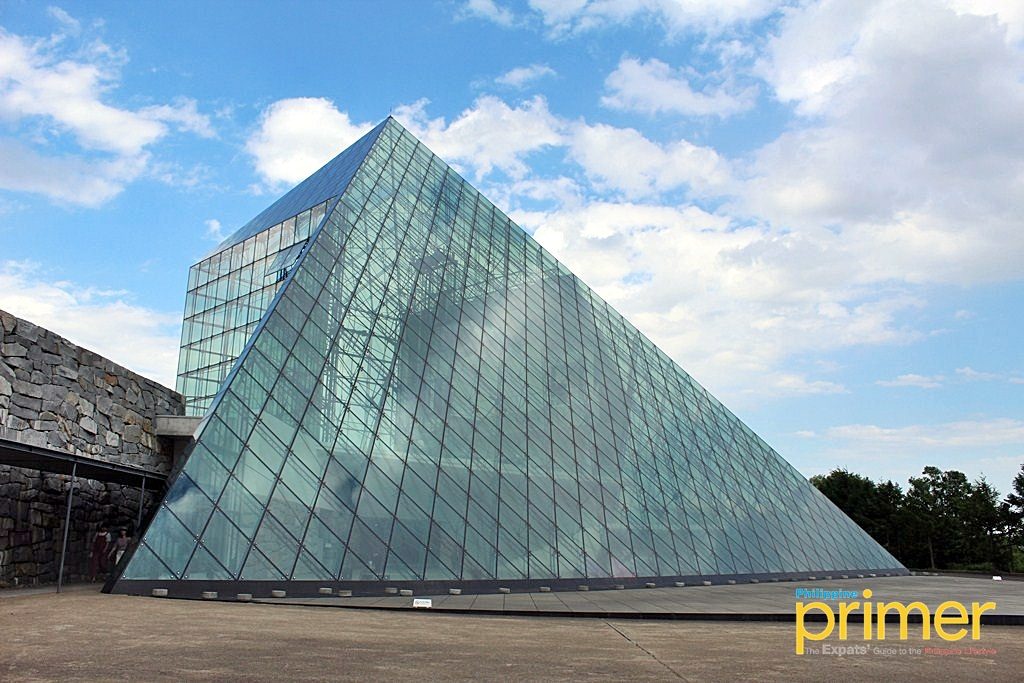 The Hidamari Glass Pyramid is the most outstanding structure in Moerenuma Park.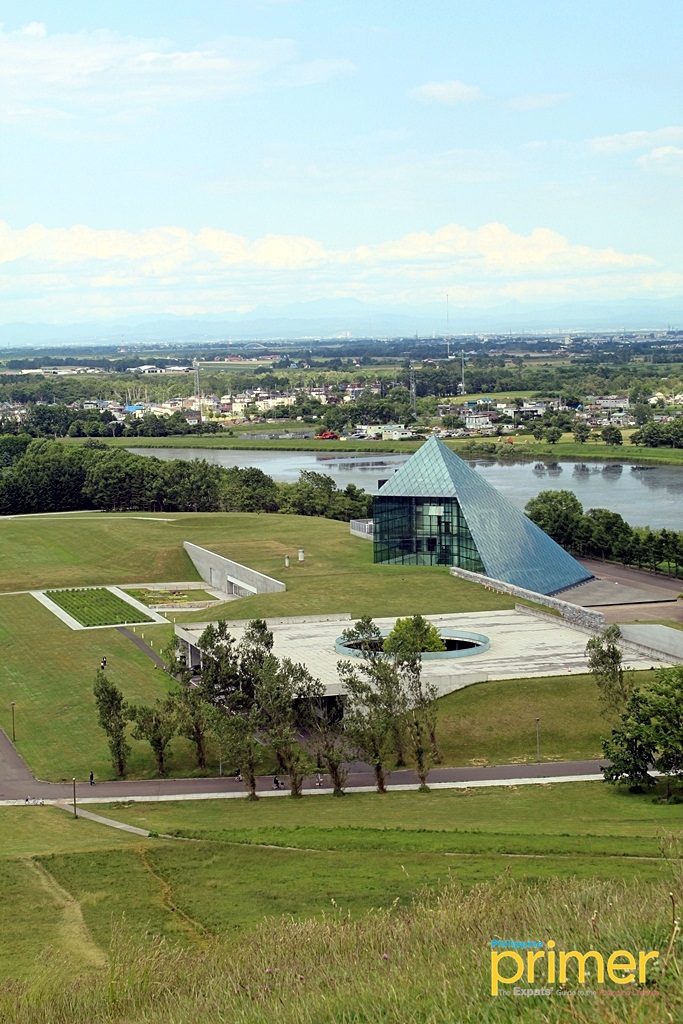 A masterpiece with a purpose.
There are about 14 facilities with different activities for kids and adults. The most symbolic structure inside the park is the Hidamari Glass Pyramid, which houses a gallery dedicated to the park's designer, Isamu Noguchi.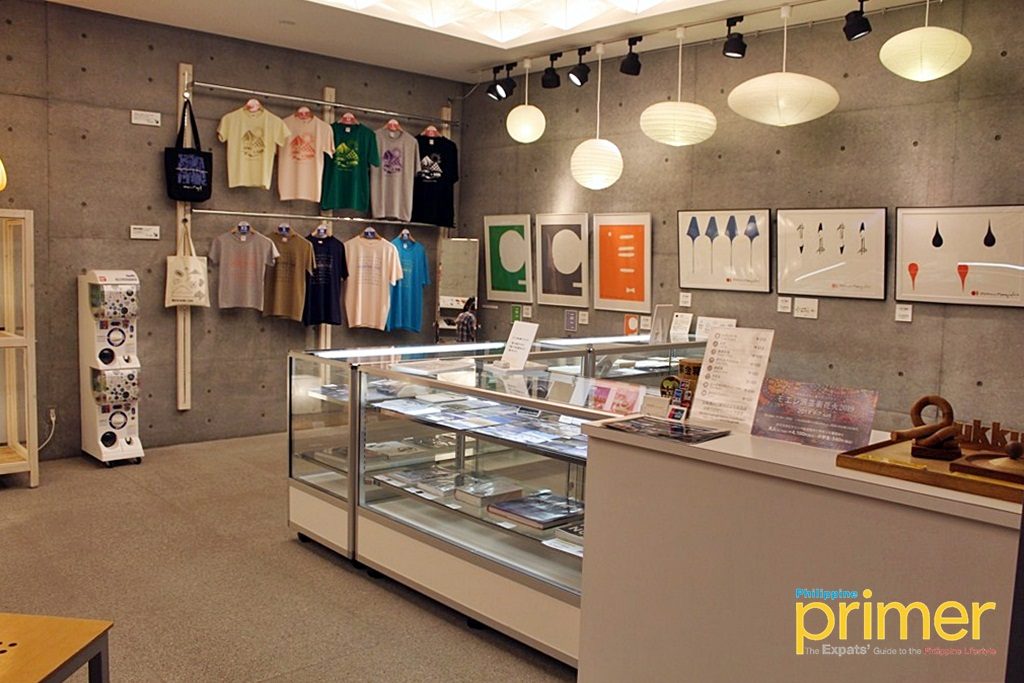 Souvenir shop inside the Hidamari Glass Pyramid.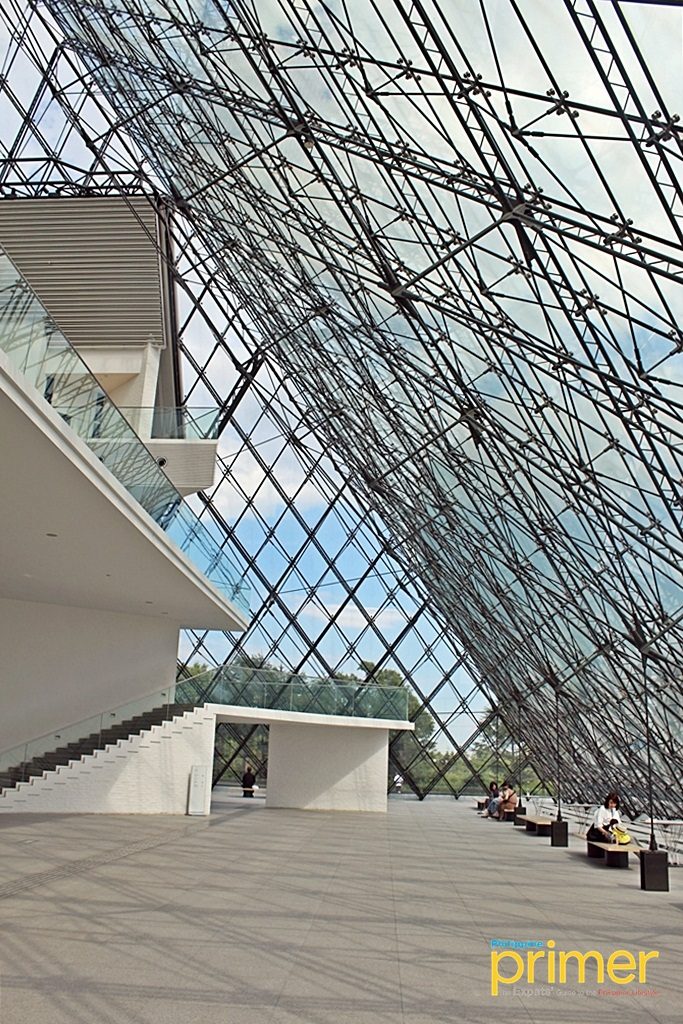 Inside the Hidamari Glass Pyramid, a place for relaxation with an artistic taste.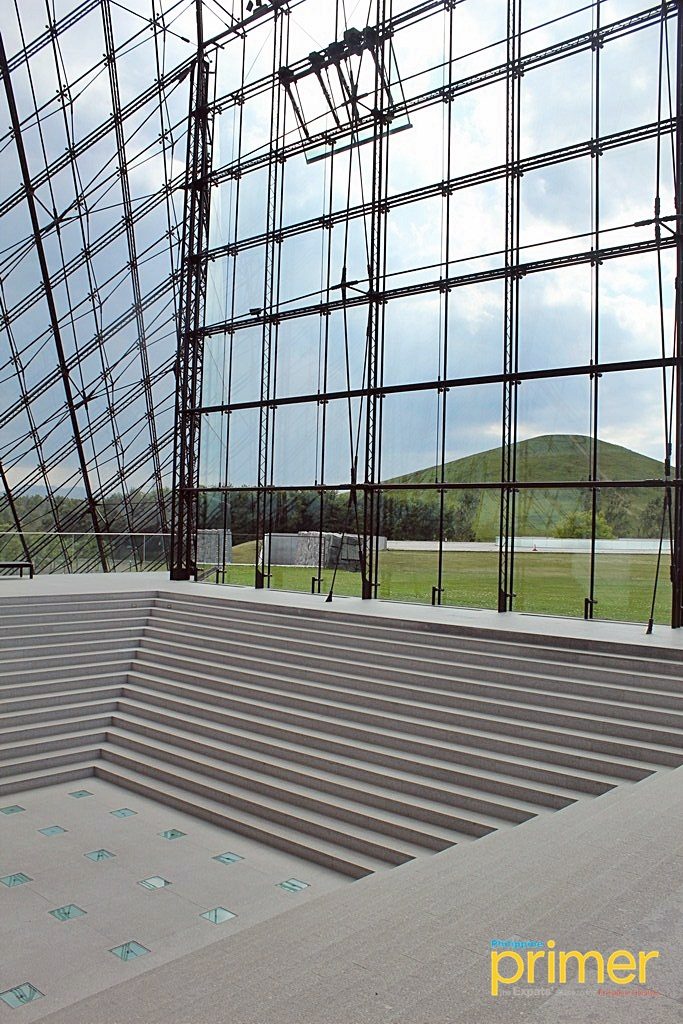 The third and uppermost level of the Hidamari Glass Pyramid is leveled with the main park grounds and also leads to an observation deck.
Inside, you can also find a multi-purpose space for relaxation beneath the glass walls, souvenir shops, and a French restaurant called L'enfant Qui Reve.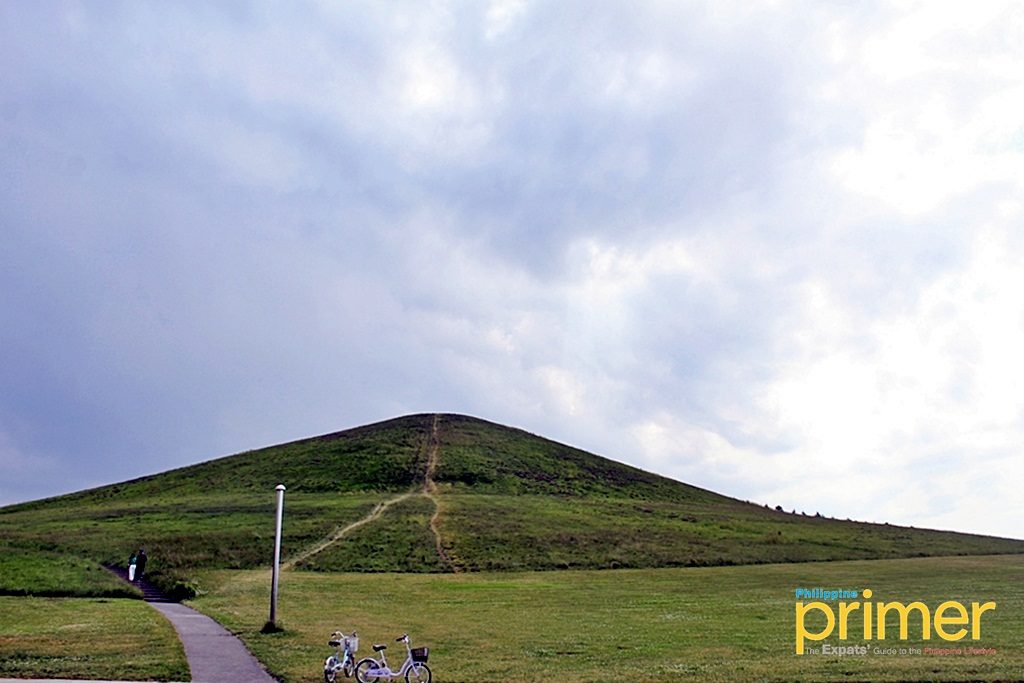 Mt. Moere offers a good amount of exercise and a nice sightseeing spot.
Another interesting feature of the park is Mt. Moere, a man-made hill 62m high that provides a good vantage point to view the entirety of the park and Sapporo City.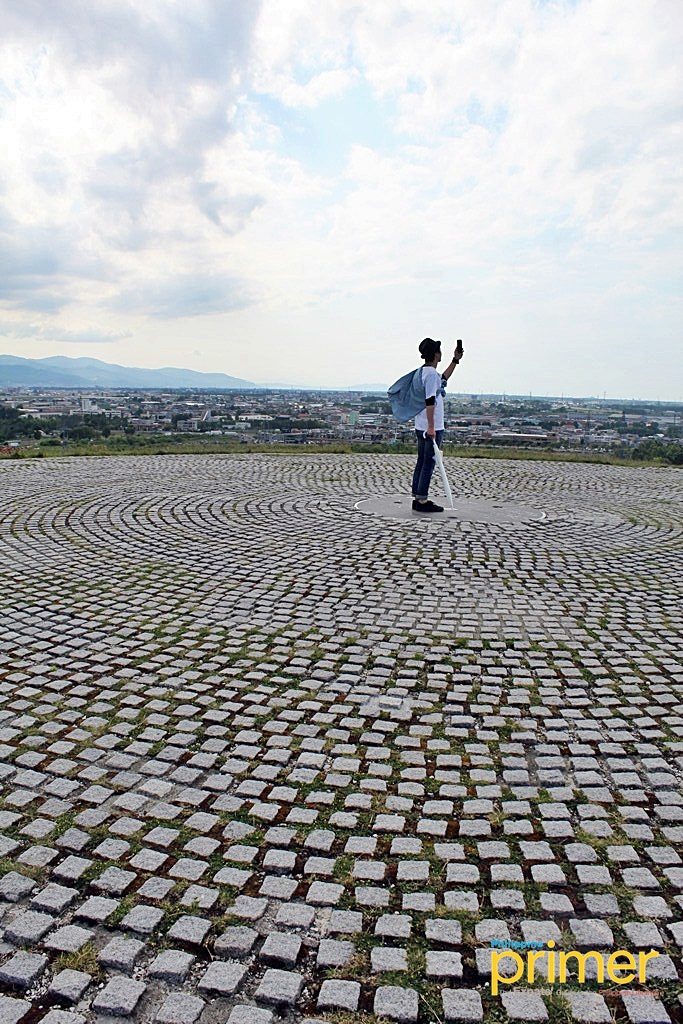 A lone tourist captures the stunning views from the top of Mt. Moere.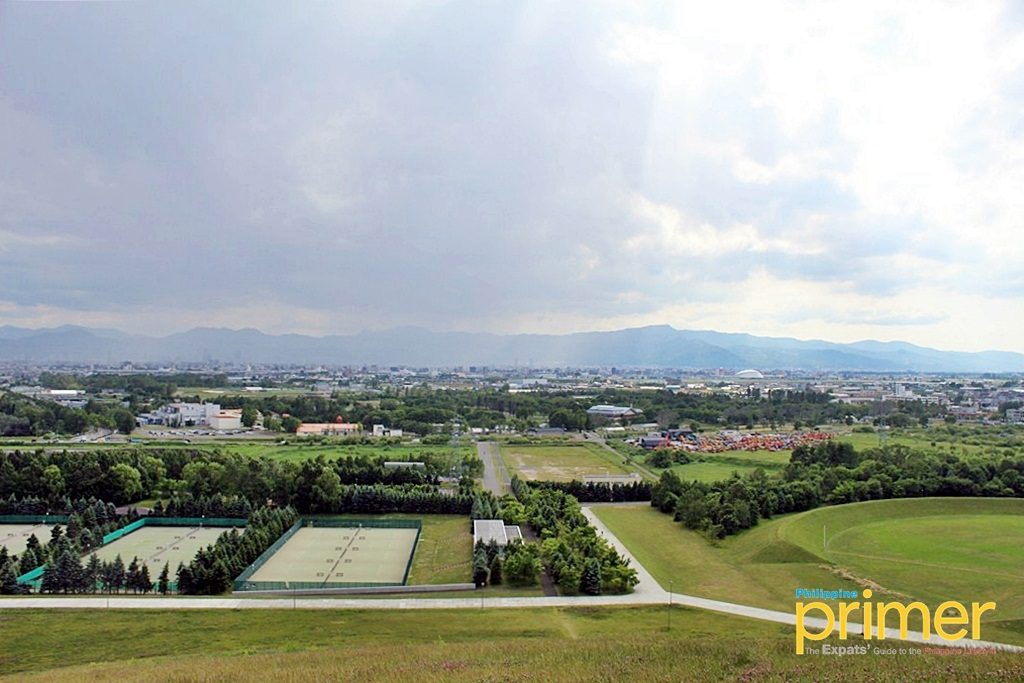 To the west, you can get a glimpse of downtown Sapporo. The most distinguishable landmark from this view is the Sapporo Community Dome, also known as Tsudome.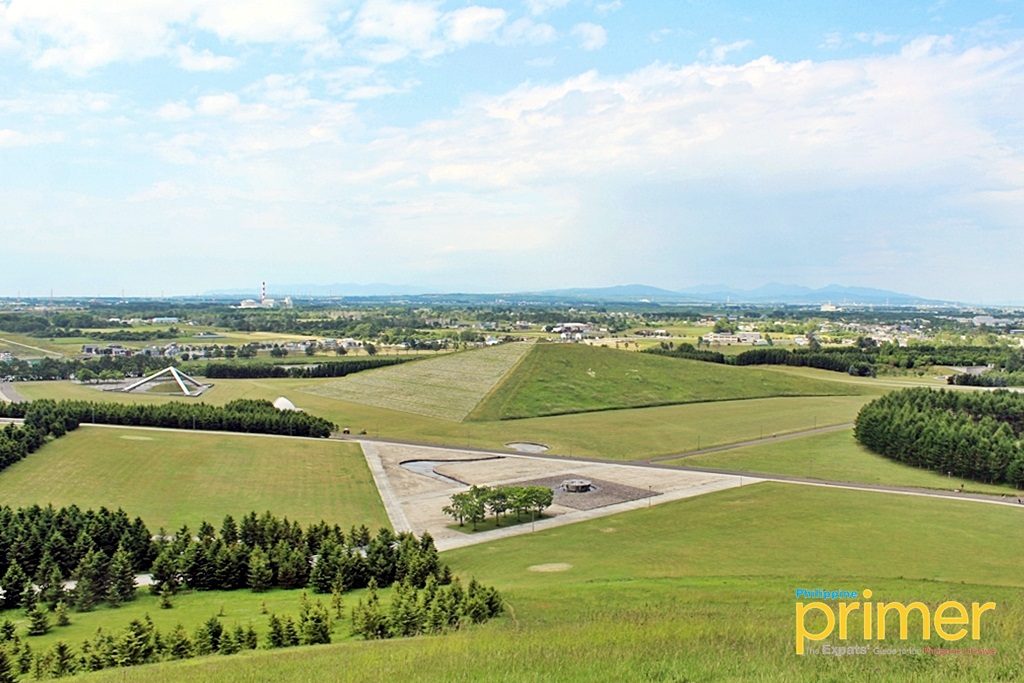 A smaller hill called Play Mountain can also be observed to the north of Mt. Moere.
Bike rental is available from ¥200 to ¥300. Winter sport equipment can also be rented from early January to early May.
Moerenuma Park Information
Nearest stop: Bus: Moerenuma Koen Higashiguchi (Moerenuma Park East Exit) – 25-30 min. ride from Central Sapporo
Location: Moerenuma-koen 1-1, Higashi-ku, Sapporo, Hokkaido
Hours: 7 am to 10 pm (Park entrance closes at 9 pm) *Enter via east entrance; south and west entrance gates are open until 7 pm only, and closed in winter
Website: moerenumapark.jp/english/
Admission: Free except for sports facilities
Takino Suzuran Hillside Park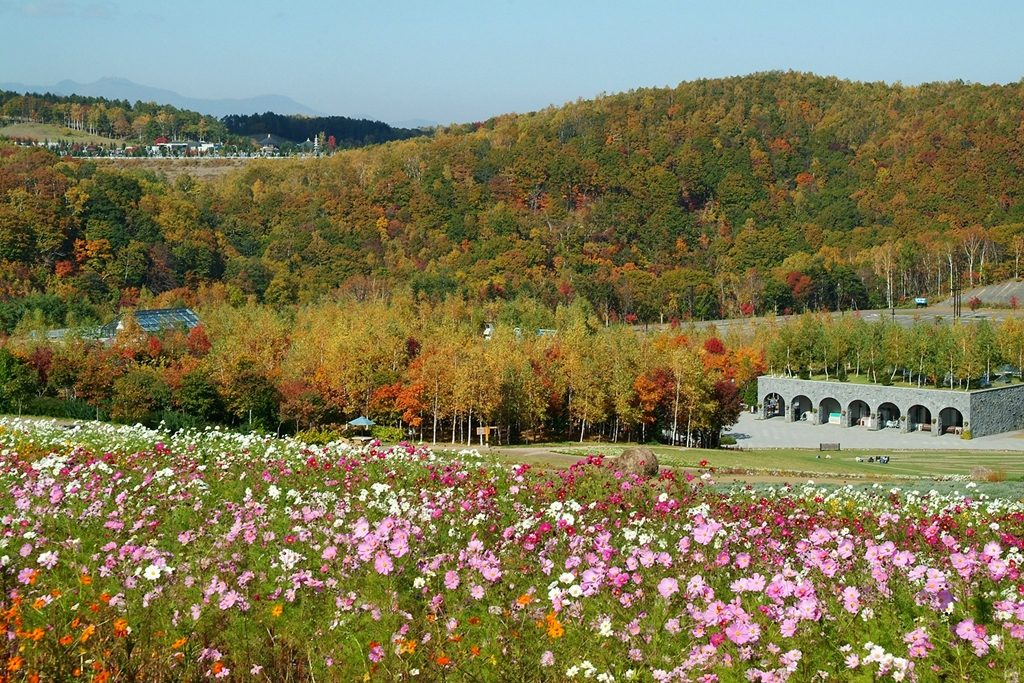 Takino Suzuran Hillside Park is a vast paradise. /IMAGE Sapporo Tourism
The only government-managed park in Hokkaido, Takino Suzuran Hillside Park is a 400-hectare park that boasts a vast array of landscape features, facilities, and scenery.
The park is divided into four zones dedicated to different kinds of activities: the Keiryu Zone, the Chushin Zone, and the Takino no Mori West and East Zones. Being admission-free and closest to the highway, the Keiryu Zone is the most accessible.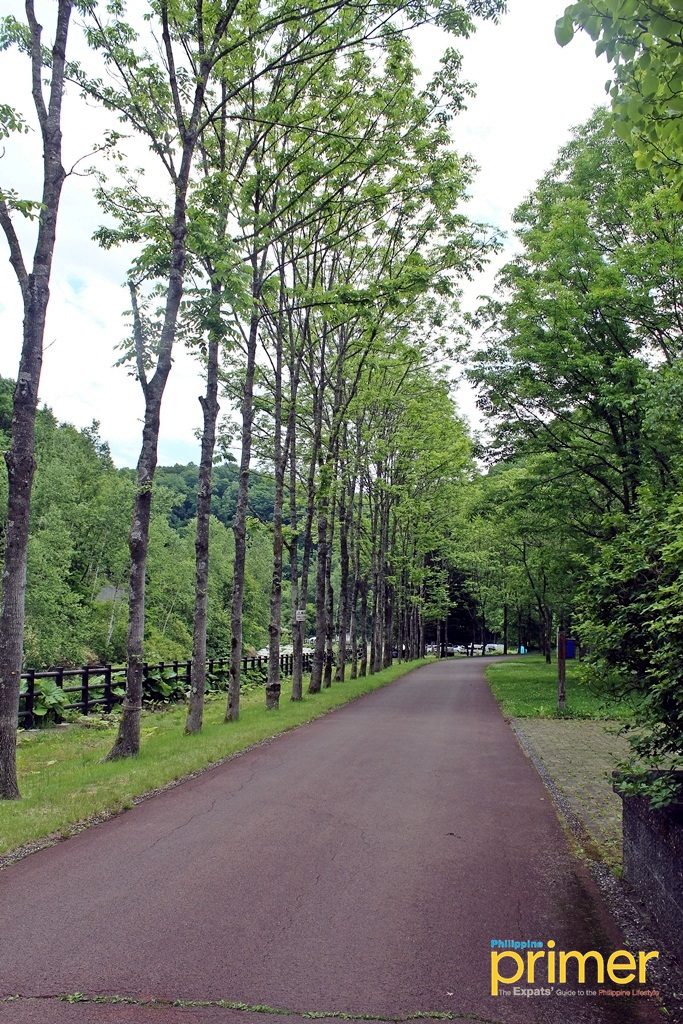 In Keiryu Zone, a perfect trail for biking.
A must-try activity at Keiryu Zone is biking and going on an excursion around the falls in this zone, namely, Masumi, Shiraho, and Ashiribetsu. The falls are also a wonderful sight when they are frozen during winter.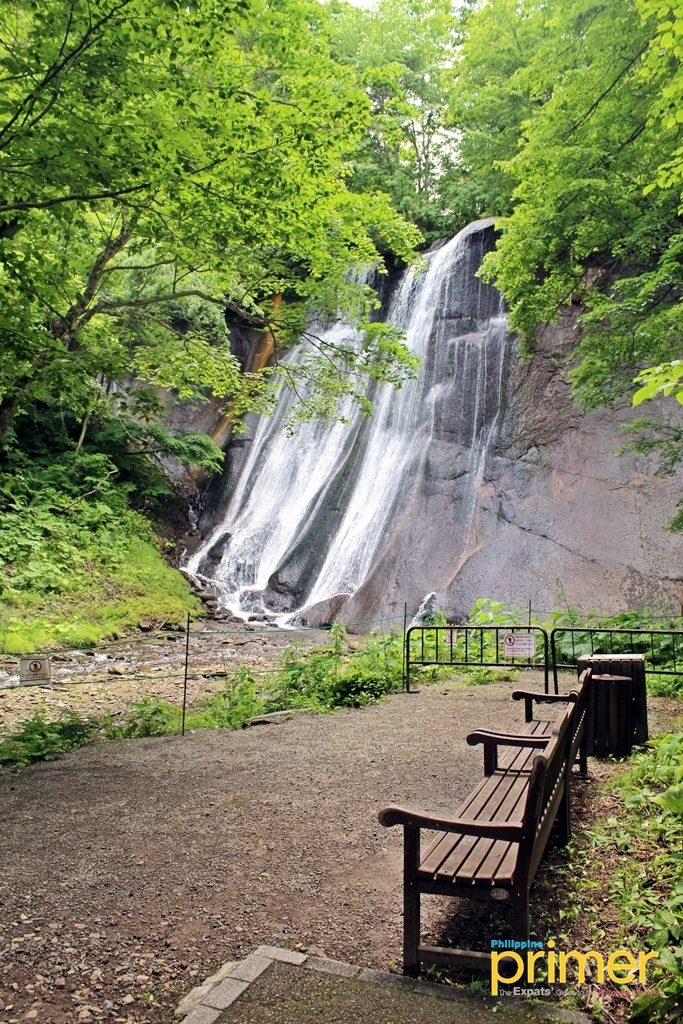 Masumi Falls in Keiryu Zone.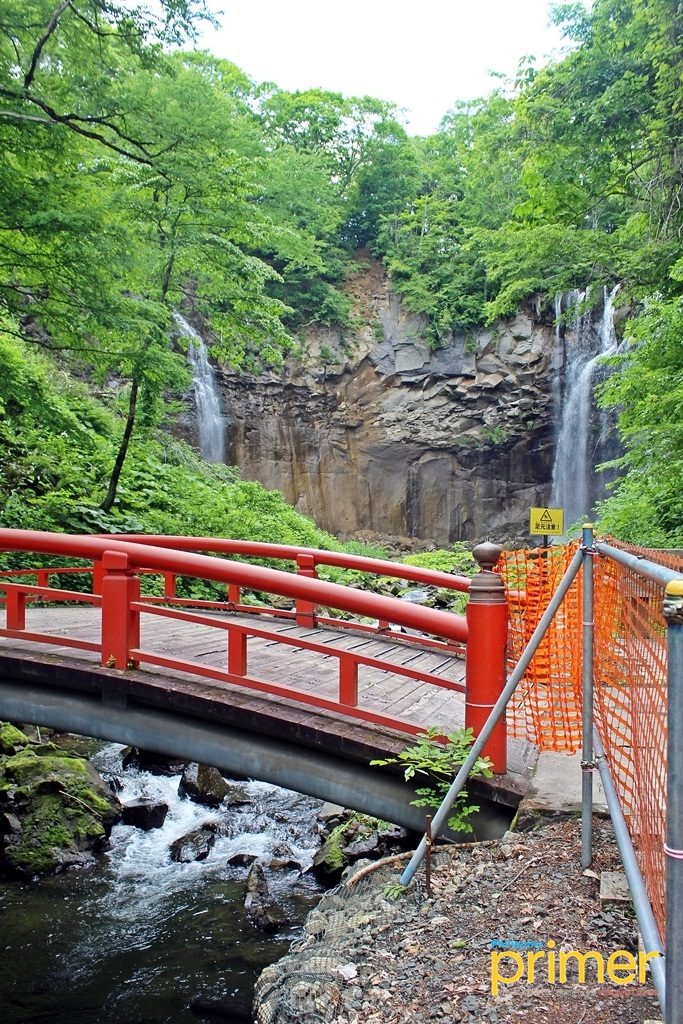 Ashiribetsu Falls in Keiryu Zone.
Bike rental is available at the Park Station, near Masumi Guchi Gate.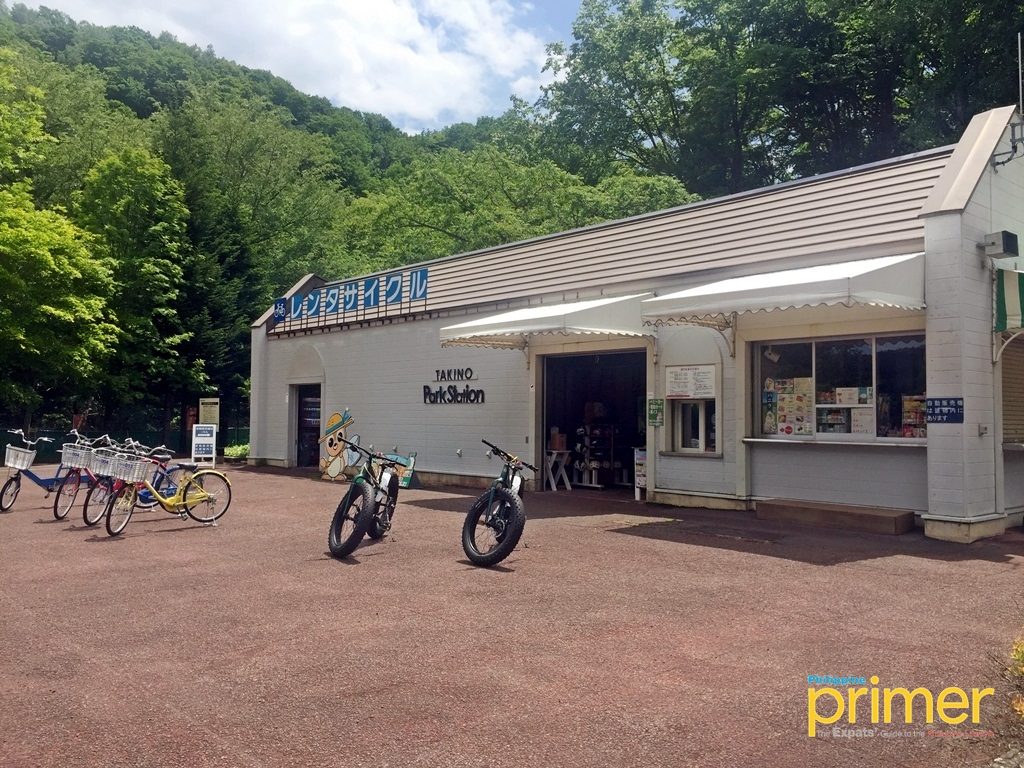 Takino Park Station with bikes for rent.
Adjacent to Keiryu is the Chushin Zone, which features scenic flower gardens, camping grounds, big playgrounds and a golf course.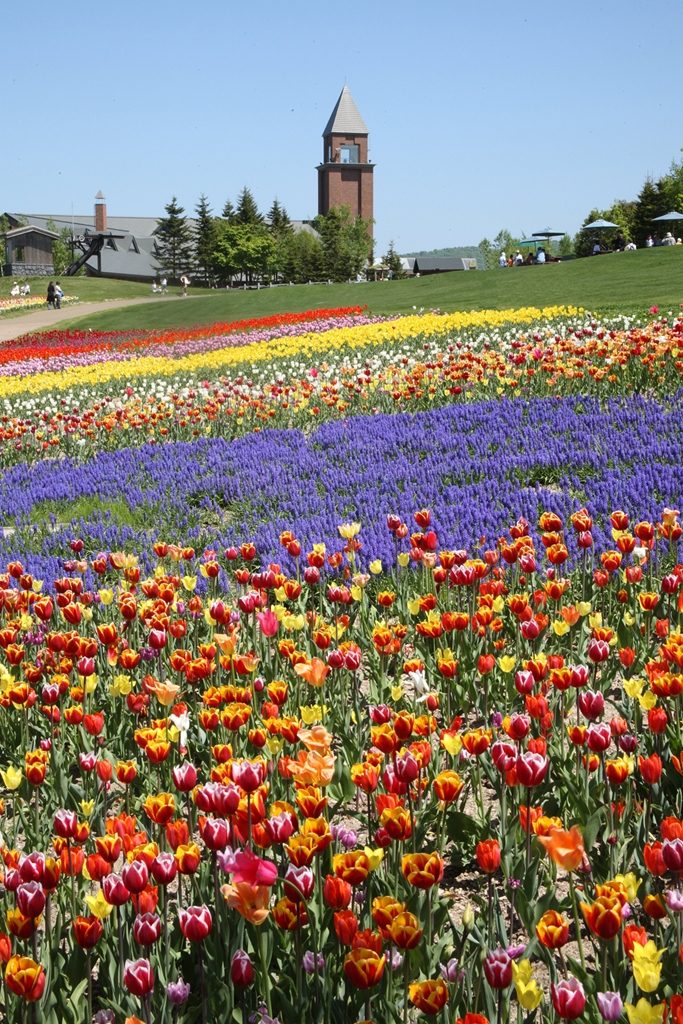 Chushin Zone turns into a fairy tale world when flowers are in bloom. /IMAGE Sapporo Tourism
The largest section of Takino Suzuran Hillside Park is covered with wilderness, where you can explore different forest activities at the Takino no Mori East and West Zones.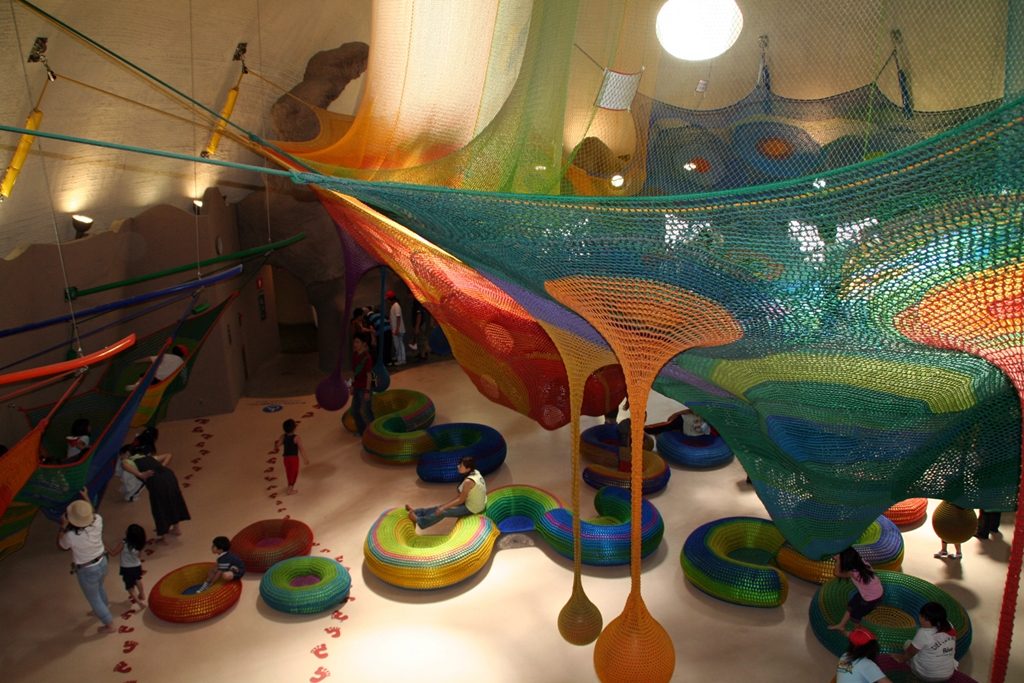 An indoor play area in Takino no Mori. /IMAGE Sapporo Tourism
The Takino no Mori zones are also a perfect place for learning and adventure with children.
Takino Suzuran Hillside Park – Keiryu Zone Information
Nearest stops:
• For Keiryu Zone – Suzuran Koen Keiryu Guchi Bus Stop or Masumi no Taki Iriguchi Bus Stop
• For Chushin Zone – Suzuran Koen Higashi Guchi Bus Stop or Suzuran Koen Chuo Guchi Bus Stop
• For Taki no Mori Zone (East and West) – Suzuran Koen Higashi Guchi Bus Stop
Location: Takino 247, Minami-ku, Sapporo City, Hokkaido
Hours: Apr 20 to May 31 – 9 am to 5 pm; Jun 1 to Aug 31 – 9 am to 6 pm; Sep 1 to Nov 10 – 9 am to 5 pm; Dec 23 to Mar 31 – 9 am to 4 pm
Website: takinopark.com
Fees:
• Keiryu Zone: free admission
• Chushin and Takino no Mori zones: Individual – ¥450 (adult 15 y/o and above) / ¥210 (65 y/o and above); 2-day ticket – ¥500 (adult 15 y/o and above) / ¥250 (65 y/o and above)
Also read: Places to explore in Sapporo's city center
Getting to Sapporo
Philippine Airlines (PAL) and All Nippon Airways (ANA) offer direct flights from Manila to Sapporo New Chitose Airport.
Transiting to Tokyo is also an option if you want to explore Japan's capital first. There are domestic airlines that can take you from Tokyo to Sapporo. You may take Japan Airlines (JAL) from Manila to Tokyo (4 hrs.), and then to Sapporo (95 mins.), and take advantage of the JAL Sakura Lounge facilities for a more comfortable pre-boarding wait. Visit www.jal.co.jp/en/inter/service/lounge/ to see passenger eligibility.
You may also take the train from Tokyo, which is covered by JR East-South Hokkaido Rail Pass and Japan Rail Pass. The trip from Tokyo Station, through Shin-Aomori and Shin-Hakodate-Hokuto, to Sapporo Station takes about 7.5 hours. Taking the train is ideal if your plans include exploring other cities, which will let you get the most out of your JR Pass.
Getting around Sapporo
Navigating Sapporo is easy thanks to its efficient public transport network. The easiest and most common mode of transport is the subway. The Sapporo streetcar or tram is also a nice way to tour the southwestern area of downtown Sapporo. Walking is also possible if you're touring around Odori Park and Susukino areas.
For spots in the city outskirts, buses are a reasonable option though taxis are also readily available. Car rental kiosks can also be found around Sapporo Station and Odori Station.
---
Written by Rei Leaño