Hungduan Rice Terraces Cluster in Ifugao Echoes a Solemn Persona with Springs and Rivers
Hungduan Rice Terraces Cluster in Ifugao Echoes a Solemn Persona with Springs and Rivers
In Ifugao, it may not be rare to see children running beside narrow rice terrace paths or to hear the sound of gong echoing over green, wide fields of rice. But for aliens of the province, the sight and sound never fail to warm the soul.
This is why standing from the view deck, admiring Hapao Village in the peaceful municipality of Hungduan, can be a one-of-a-kind experience in and of itself.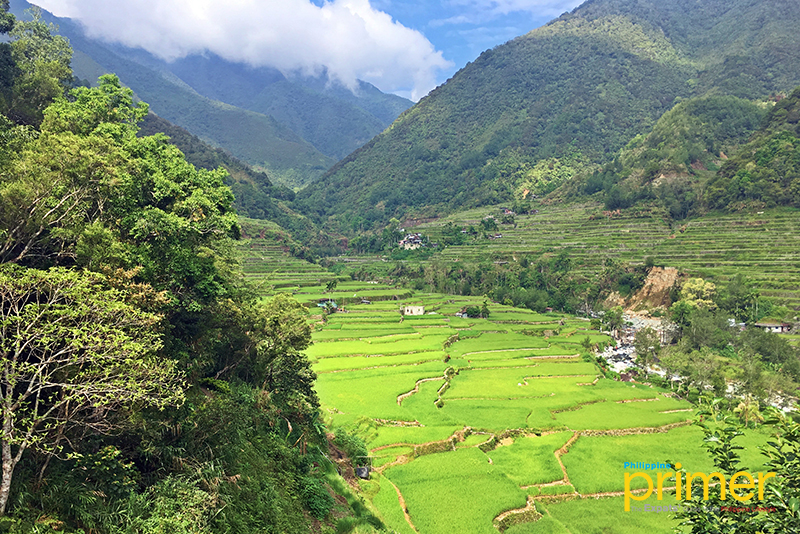 A view of Hapao Village from the view deck
This alone carries Hungduan's persona– one that differs from Banaue's fierce beauty of rough terrains, requiring wayfarers to brave heights. 
Hungduan municipality, standing northwest of Banaue, carries a solemn ambiance brought about by its tame and scenic landscape.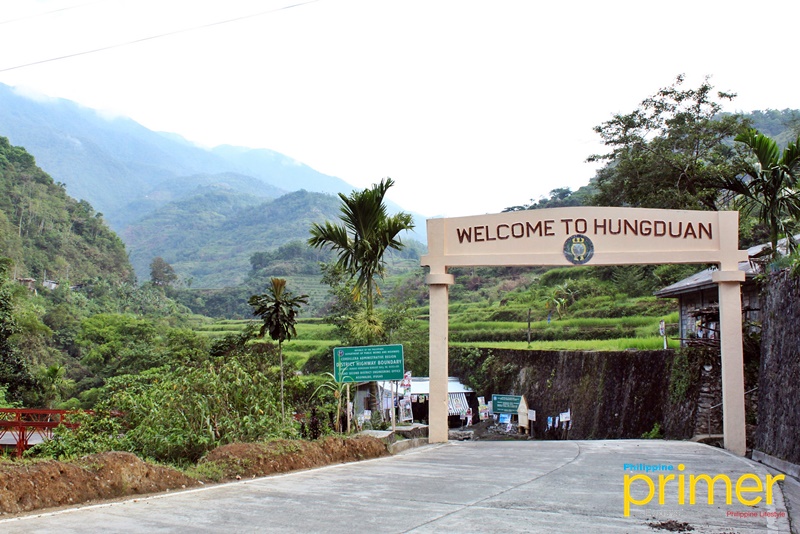 Hungduan Municipality's Welcome Arch
It is the home of the 2,000-year-old terrace cluster which resembles a spider's web, covering three villages separated by flowing rivers. The first of these villages is Nungulunan characterized by tall rice terraces, followed by Hapao that resembles a valley of wide rice beds. 
Also Read: Banaue 3-Day Guide: Traversing the Beauty of Ifugao's Wonder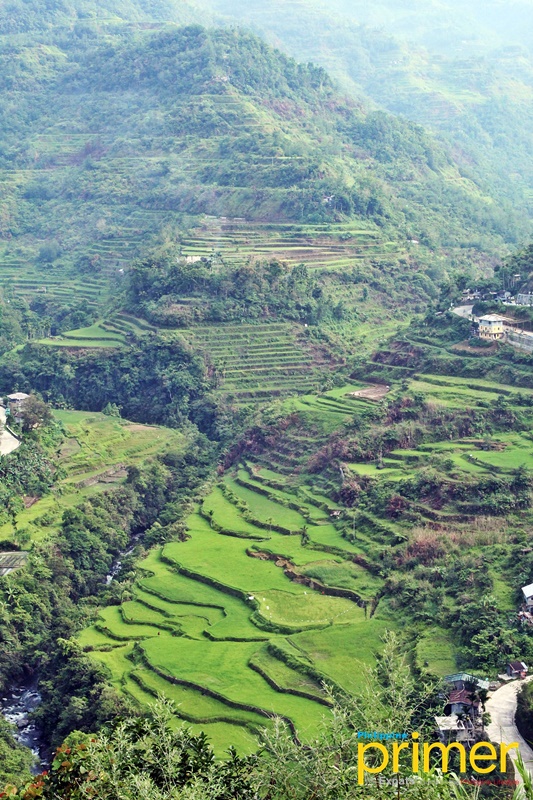 Nungulunan Rice Terraces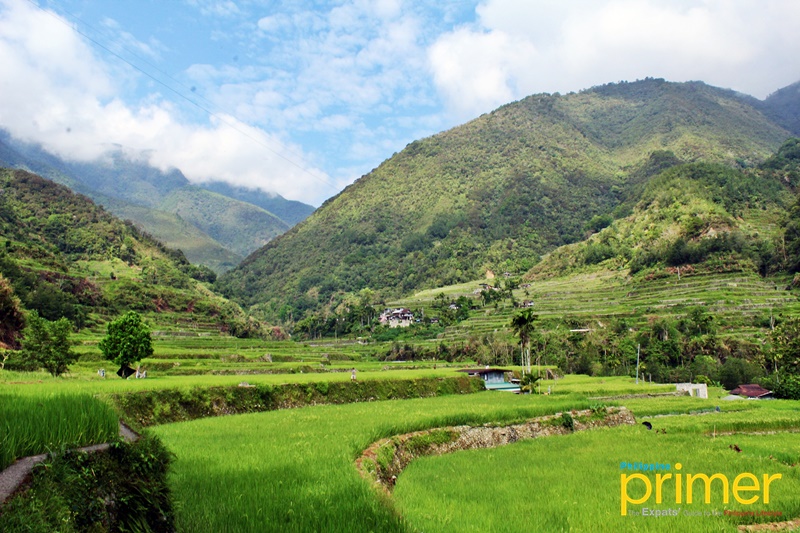 Hapao Rice Terraces
The vast landscape allows for a moderate trek and a leisurely walk on what locals call as the pilapil or the narrow terrace path where you can also see water flowing to act as irrigation for the rice paddies.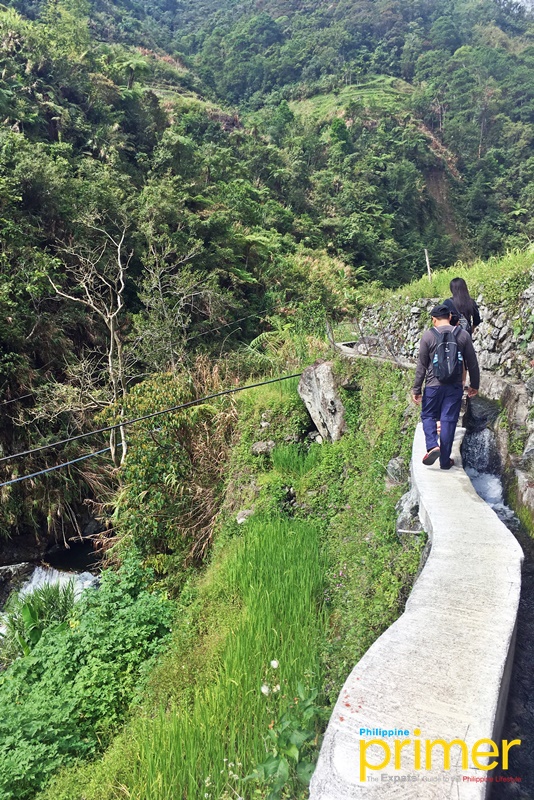 Pilapil
Deeper towards Hapao Village, your feet will take you to the Bogyah Hotspring in between Hapao and Baang. With its clean waters that get warmer between 10 a.m. to 11 a.m., your stop-over to the spring makes up for the long trek. You may also dip into the cool, flowing Hungduan River beside it for a refreshing treat.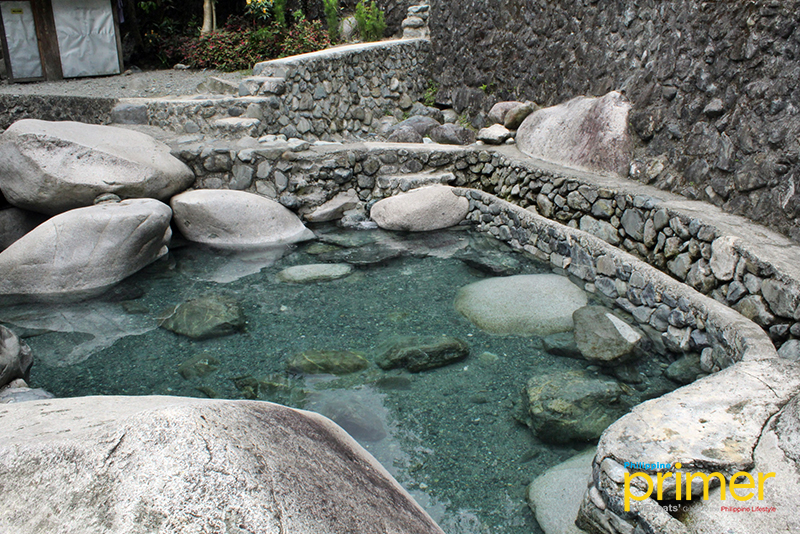 Bogyah Hot Spring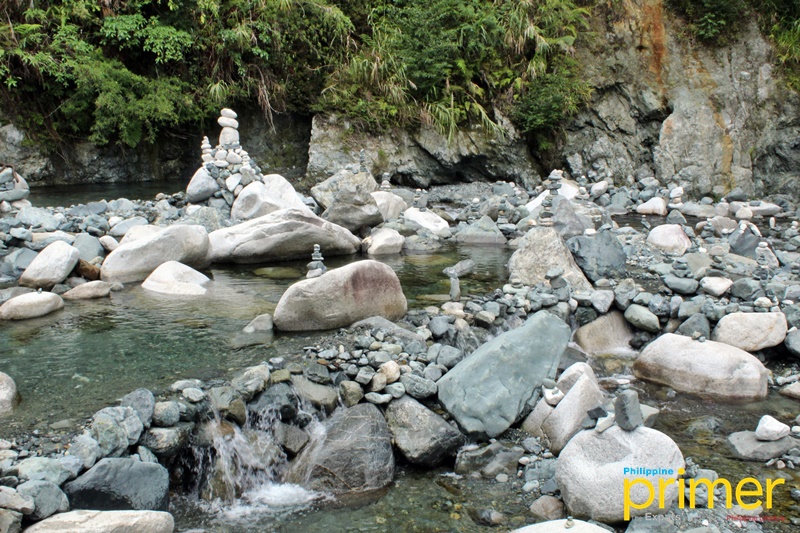 Hungduan River
The last of this trek will take you to Baang Village with its stonewalls separating one terrace from another. With your trusted tour guide, you can try to walk on the stones attached to these walls that form a flight of stairs called the pangdo. 
Also Read: Begin Banaue: A Journey to Ifugao Hospitality, Local Gourmet, and Breathtaking Views
Baang Rice Terraces
Pangdo
Overall, the trip to Hungduan will take about three hours, including your relaxing dip to the spring. 
With its quiet beauty, no wonder the Hungduan Rice Terraces Cluster is included in the UNESCO World Heritage list and is the pride of Ifugaos living in the area.
How to get here:
This tour is part of Filipino Travel Center's 3-Day Tour. Filipino Travel Center is the first to offer Banaue tours. Their team is composed of professional, accredited tour guides, well-acquainted with the terrain of the Cordilleras. For more information, see details below.
Details:
Address: Unit 118, G/F, Manila Residences Bocobo, 1160 J. Bocobo St., Ermita Manila
Business Hours: 9 a.m. to 6 p.m. (Mon to Fri); 9 a.m. to 5 p.m. (Sat)
Contact Information: 02-528-07 to 08/ 0917-886-4386 (office hours only)/ 0915-199-3430 (tour coordinator)
E-mail Address: info@filipinotravel.com.ph
Website: www.filipinotravel.com.ph
Facebook: www.facebook.com/filipinotravel
---
Written by Chin Sanigan
A version of this appeared in Philippine Primer's Japanese (Vol. 135) and English (Vol. 40) magazines.