Childcare Center Whiz Champions Learning through Exercise and Creativity
It was not an ordinary day for the Japanese kids of Childcare Center Whiz in BGC. Booths that can usually be found in a Japanese festival were set up by the instructors for the students to enjoy—as if crafting their very own version of a Japanese fiesta.
Such activities are part of the teaching style in Childcare Center Whiz. Makoto Ono, business management officer of Childcare Center Whiz, explained what makes this childcare center different from the rest.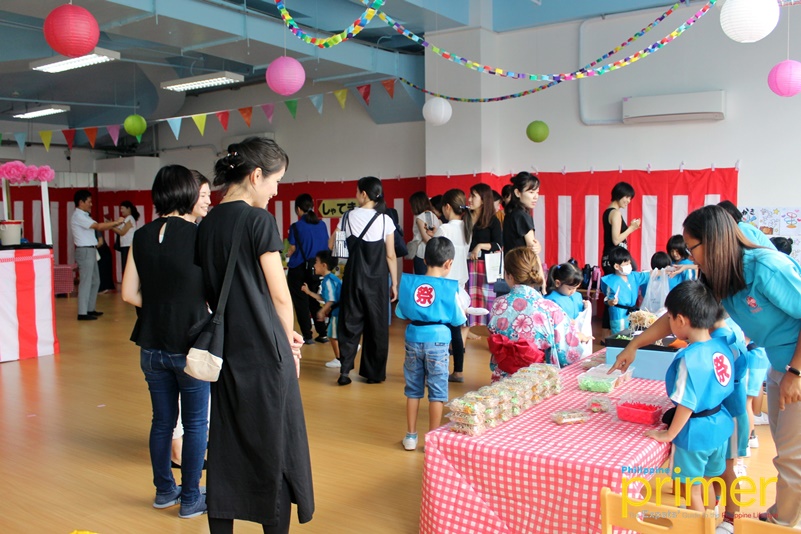 "Our focus is on exercise. Exercise is an interesting group activity that creates an environment of fun with an overall benefit of developing core muscles and stimulating the brain for the development of curiosity, interest, and focus. This leads to creativity, especially among children under seven years old, " Ono said.
Every morning, the children are asked to do different forms of exercise. They also participate in soccer and hip-hop dance lessons.
Of course, it is quite natural for children to feel irritable towards doing something. This also happens in Whiz, but they try to approach the problem by making the children interested in the activities.
"Curiosity paves the way or the student's inner drive to learn faster, so we are patient for their curiosity to surface. We never force it," Ono said.
Letting the children know that the programs and activities are fun is a challenge that their teaching staff is more than willing to take. The principal, instructors, and coaches are well-equipped with the right skills to properly interact with the students.
Currently, there are 35 Japanese students aged three to five years old who are enrolled in Childcare Center Whiz. Aside from the exercise, they also teach Japanese and English language. 
Ono emphasized that while most Japanese parents want their children to learn English, it is best for them to master their mother tongue as well. 
"Mother tongue is the foundation of every culture, it is with this language that they can freely express themselves and be aware of their culture which develops their personality," he added.
Enrollment and classes start in April, but parents who are interested may schedule viewings anytime. Childcare Center Whiz is more than open to show their facilities and explain their teaching program.
The center has a capacity of 50 students with 15 students per class. Classes start at 9 a.m. and end at 3 p.m. every day, and children have two breaks for lunch and snacks. 
In some cases, they can keep the children until 6 p.m. if the parents are still unavailable.
Further, parents are allowed to stay in the center during class hours if they prefer to. They understand that since these kids are from Japan and are adapting to a new environment, they might find it hard to interact and gain friends.
"Parents are vital to the learning process so we want them to be informed and be involved for the success of life-long learning for their kids," Ono said.
GENERAL INFORMATION
Address: 209, 1F The Park West, Grand Central Park, 36th St., Fort Bonifacio, Taguig City
Contact number: 02-8529-2129
Website: whizkids.jp
Email: info@whizkids.jp
Facebook: whizjapan
Annual tuition fee: Approximately Php 390,000 (including tax, use of facilities and learning materials)
Age range: 3 to 5 years old*
Class hours: 9:00 a.m. – 3:00 p.m.
Admission requirements: Application form and interview
Student population: 50 (capacity)
Trial classes: Currently not available due to infection control measures.
Extracurricular activities: Introductory agriculture activities, soccer and hip-hop dance lessons, exercise, among others.
*Some classes are currently at capacity.
You might also like...