Cooko Culinary & Barista Academy in the Philippines
Are you a coffee lover who wants to try brewing your own coffee or learn more about basics of latte art? Enroll now at Cooko Culinary & Barista Academy in Pasig City to start your barista training!
Cooko Culinary & Barista Academy opened on January 7, 2017 to help aspiring coffee enthusiasts to master the art of coffee making by providing word class facilities, including 5 top class Espresso Machines and green beans from all over the world, for its students to use.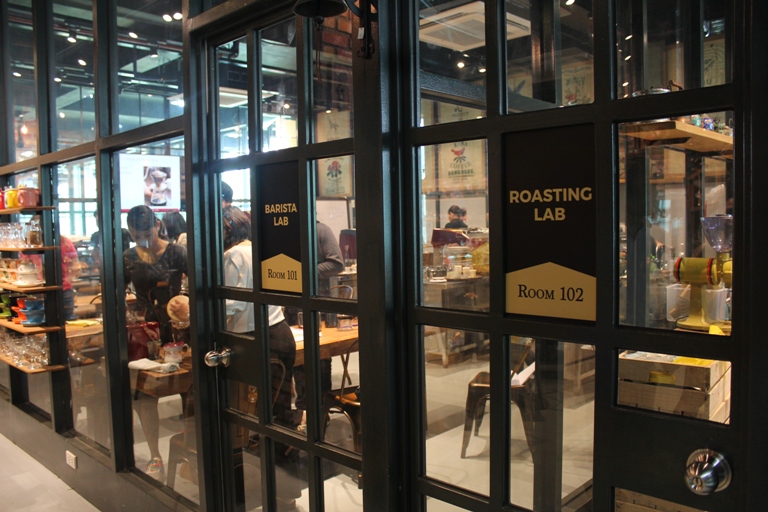 The academy has a barista lab, a roasting lab, and a cafe. It has Korean and Filipino trainers who gained long track of experience in the coffee industry.
Cooko Culinary & Barista Academy offers different programs such as Barista Journey, Barista 102: Intermediate Barista Course, Barista 103: Barista Master Course, Café Menu Methodology, Latte Art Course, Business Course, Essential Course, and Coffee Brewing Methodology.
The academy is also accredited by the Technical Education & Skills Development Authority (TESDA) in the Philippines and the Korean Cooks Federation.
For more information, please visit cookoacademy.com.
DETAILS:
Address: 2nd Floor, #4 E. Rodriguez Jr. Ave., Brgy. Bagong Ilog, C5 Pasig City
Contact Number: 02- 535-7825
Website: cookoacademy.com
Facebook: cookoacademy
E-mail: cookoacademy@gmail.com