Art in the Park 2019: Wide Range of Artworks at a Bargain
Soon it will be time for the most casual and most affordable art fair once again! This year, play with bubbles, find hidden treasures, and explore new art at  Art in the Park 2019 in Jaime Velasquez Park in Salcedo Village, Makati on March 17 from 10 a.m. to 10 p.m.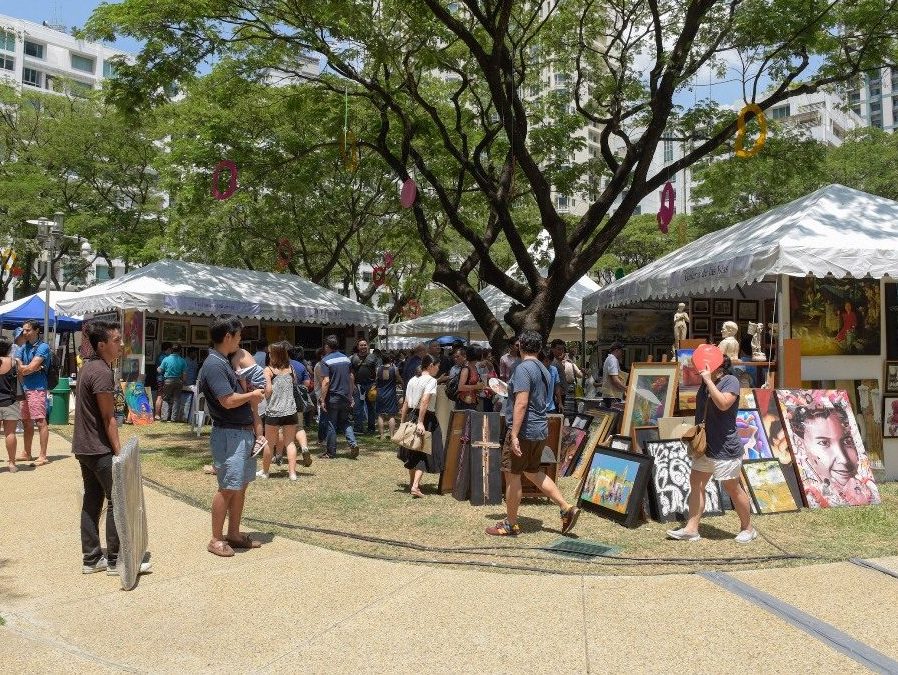 Also read: Salcedo Village: Makati's Charming Village
Free Entrance
A fundraising event, Art in the Park donates a portion of all sales to the Museum Foundation of the Philippines. Everything is under Php 50,000 from the 56 exhibitors of galleries, art collectives, independent art spaces, and student groups!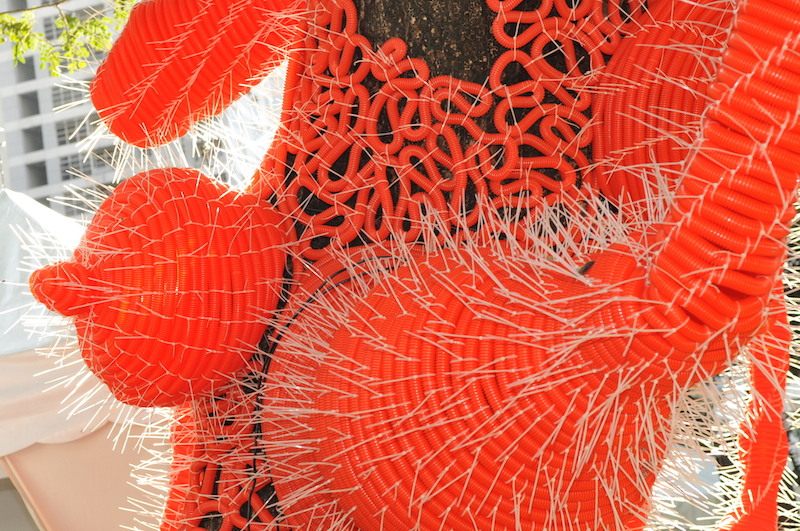 Leeroy New's Balete was exhibited during the 2011 Art in the Park/IMAGE Art in the Park Website
As popular as the artworks are the food tents offering sweet, savory, and nourishing food pics including dishes by Chef Justin Golangco (Bucky's in Poblacion and SideChick in The Alley). Jazz trio Soulful Mood and Bleu Rascals will also be performing mellow tunes throughout the fair.
Also read: Considerata: A Meeting of Science and Art at Alliance Française De Manille Until March 30
(From left to right) Art in the Park Organizers Jean Abordo, Trickie Lopa with Artist Yeo Kaa, Perfumer Oscar Mejia and organizers Lisa Periquet, Rhona Macasaet
Centerpiece Artists, Installations
For 13 years, Art in the Park has showcased a wide range of artworks that will surely appeal to a broad array of tastes and styles. This year will feature artists such as Zean Cabangis, Yeo Kaa, Leeroy New, and Oscar Mejia.
Painter and photographer Zean Cabangis's work graces this year's fair postcards.
Yeo Kaa will be presenting a 20-foot inflated art installation from her Alone but not Lonely series. She is best known for her candy-colored stylized figuration and child-like characters.
Filipino Artisan Perfumer Oscar Mejia's scent installation will be spraying perfume-filled bubbles all day. The fresh scents hope to bring back memories and get in touch with yourself as you come into the fair.
Art Fair Organizer Trickie Lopa with Artisan Perfumer Oscar Mejia during the Art in the Park press launch
Intrigued yet? As a popular annual event, collectors from around the metro will be flocking this year's Art in the Park at the Jaime Velasquez Park, Salcedo Village, Makati on March 17 from 10 a.m. to 10 p.m. for free entrance.
Also read: Salcedo Auctions in Makati: Finding the Rare and Beautiful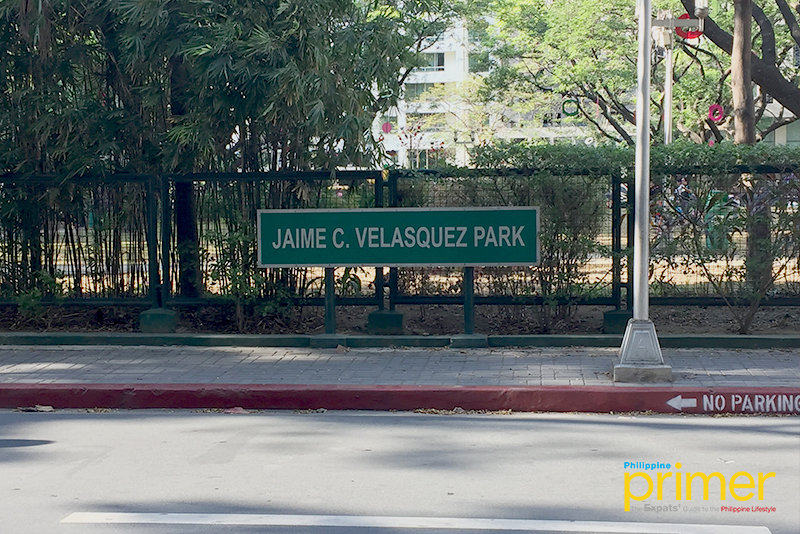 The Jaime C. Velasquez Park is also known as the 'Salcedo Park' where the well known Salcedo Weekend Market is held.
Free parking along the streets of Salcedo as well as the paid parking spaces in the village will be available. Payments for the artworks can be purchased in cash or through card payments. For more information visit Art in the Park's website or through their Facebook page.
Also read: Art in the Park 2018 at Salcedo Village, Makati: An Affordable Art Fair
Details:
What: Art in the Park 2019
Where: Jaime Velasquez Park (Salcedo Park), Tordesillas Street, Salcedo Village, Makati
When: March 17, 2019, Sunday, 10 a.m. – 10 p.m.
Ticket: Free Entrance
Website: Art in the Park's website