Considerata: A Meeting of Science and Art at Alliance Française De Manille Until March 30
Considerata: A Meeting of Science and Art at Alliance Française De Manille Until March 30
Inspired by a poem, artists come together every year to express their unique insights and emotions in a collection called Considerata.
See for yourself the poetry of science as told through art from today until March 30, 2019, at the Alliance Française de Manille (AFM) Gallery, Makati City.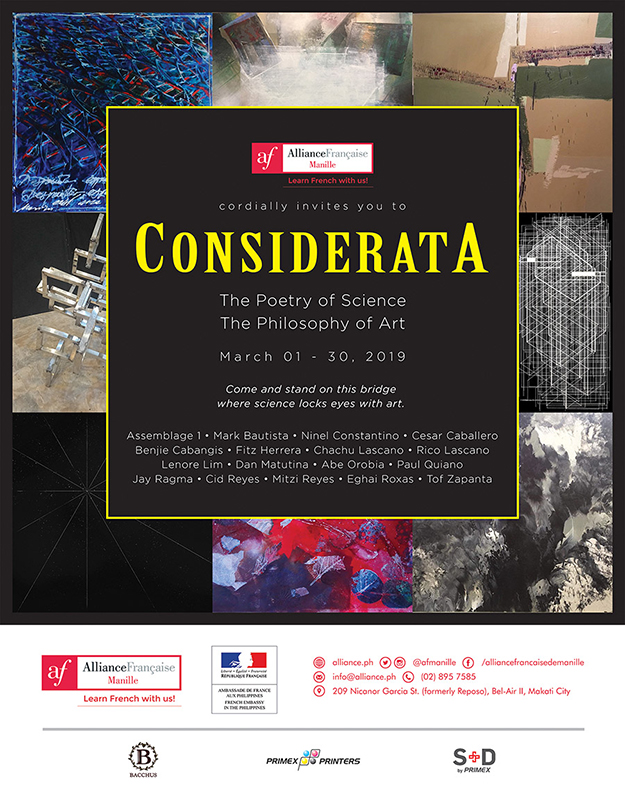 A woman of science, Maria Isabel Garcia has written the poem series Considerata I to VII. She is currently the Curator of Mind Museum and Managing Director of the Bonifacio Art Foundation.
Also read: The Mind Museum in BGC: A World-Class Science Museum in Manila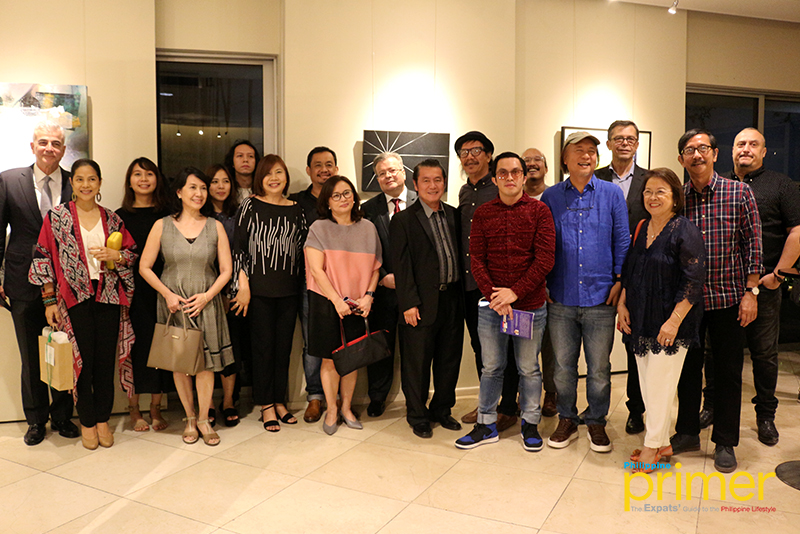 The artists with Maria Isabel Garcia (center in pink) and H.E. Ambassador Nicolas Galey, Ambassador of France to the Philippines (center in red tie) and Mr. Fernando Zobel de Ayala (far left) during the opening reception last Friday, March 1.
Through science, Garcia's poems call attention to our place in the universe, as well as the unlimited potential of humankind. Read the latest of the series, Considerata VII, the inspiration for this year's exhibit.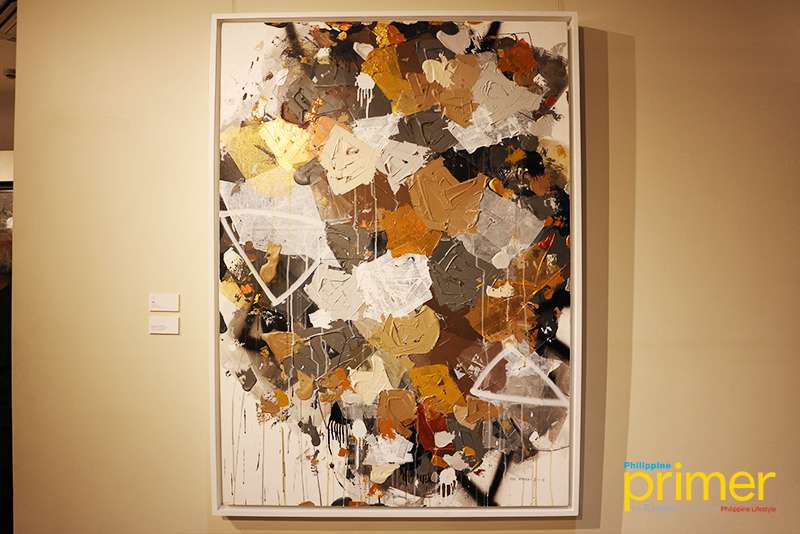 TIME by Fitz Herrera for the lines "If you're going to stop time, remember that it can stop itself. Redirect your stardust energy to living it fully instead" from Considerata VII
From March 1 to 30 at the AFM Gallery in Bel-Air, Makati, stand on the bridge where science locks eyes with art at the Considerata exhibit. See the communion of science and art as it wakes us to find our true significance in the still on-going cycle of Creation.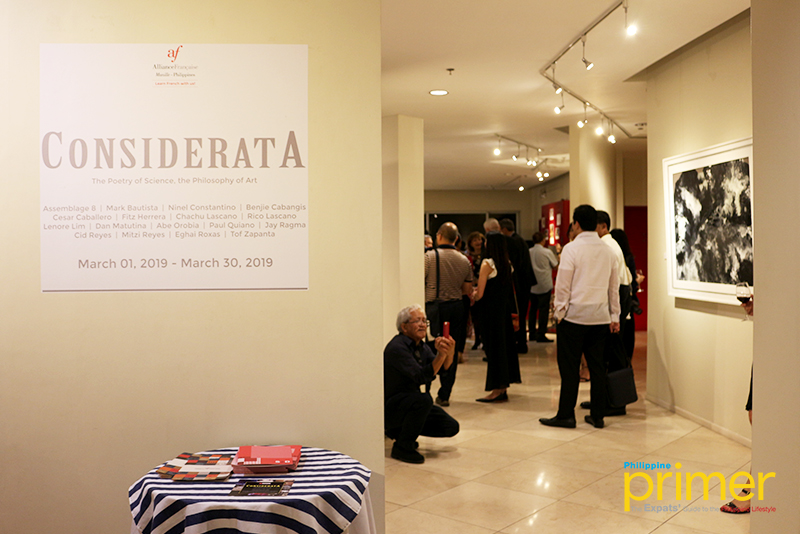 Considerata is an annual poem by Maria Isabel Garcia, a science writer.
The Considerata exhibit brings together artists and designers tasked to interpret their reactions. Their art represents a visual interpretation or commentary on particular verses of Garcia's words.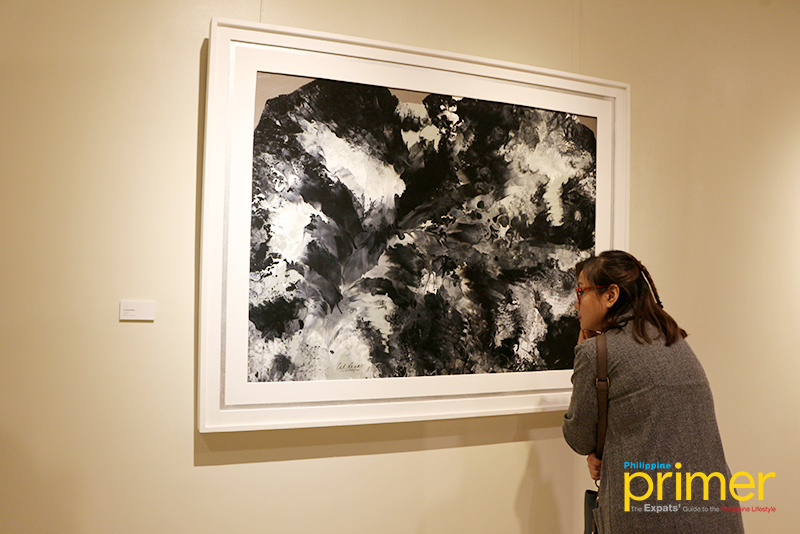 CONSIDERATA by Cid Reyes, an artwork of how he felt reading Garcias' poem
The exhibit is open to the public for free to see all 17 artworks from painting, sculpture, photography, and new media. They convey Garcia's message as something meaningful today, when the noise of technology has derailed us from finding the authenticity of our inner selves.
Artists include Assemblage 1, Mark Bautista, Ninel Constantino, Benjie Cabangis, Cesar Caballero, Fitz Herrera, Chachu Lascano, Rico Lascano, Lenore Lim, Dan Matutina, Abe Orobia, Paul Quiano, Jay Ragma, Cid Reyes, Mitzi Reyes, Eghai Roxas, and Tof Zapanta.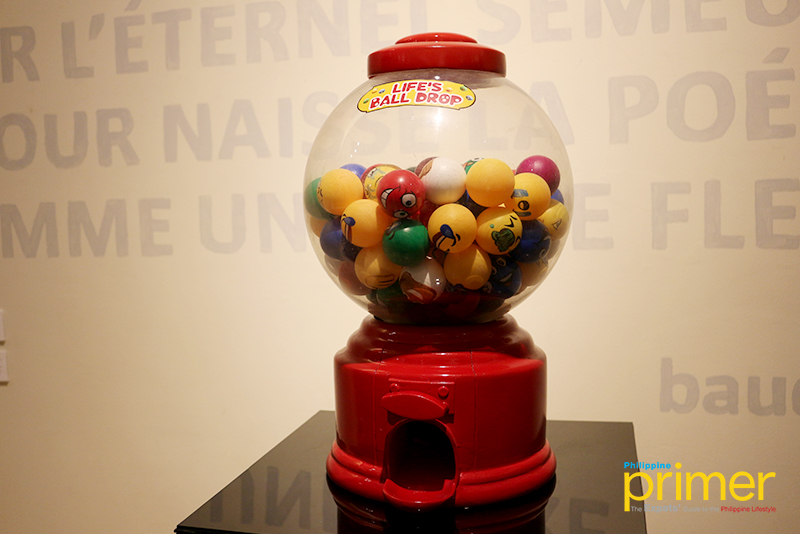 LIFE'S BALLDROP by Chachu Lascano for "Be yourself, as you ride the spikes and troughs of time" from Considerata VII
The Considerata series is now on its 8th year of gathering emerging artists where science meets art. Visit The Alliance Française de Manille at 209 Nicanor Garcia, Makati City on Mondays to Fridays from 8:30 a.m. to 6:30 p.m.
The artworks are also for sale. Prices can be requested from the gallery. For more information, contact AFM Gallery at 02-895-7585 or info@alliance.ph.
Details
What: Considerata
Where: Alliance Française de Manille at 209 Nicanor Garcia, Makati City
When: March 1-30, 2018 on Mondays to Fridays from 8:30 a.m. to 6:30 p.m.
Ticket: Free
Website: www.alliance.ph