MIONG: A Musical Performance Based from Emilio Aguinaldo's Life
Bemused with 'MIONG', a musical re-enactment based on the life of Emilio Aguinaldo—one of the heroes who fought for Philippines' independence from colonizers.
The musical is hitting the stage on February 15 to March 10, 2019 at the Onstage Theatre in Greenbelt 1, Makati City.
Also read: Repertory Philippines Announces Roster of 82nd Season Shows for 2019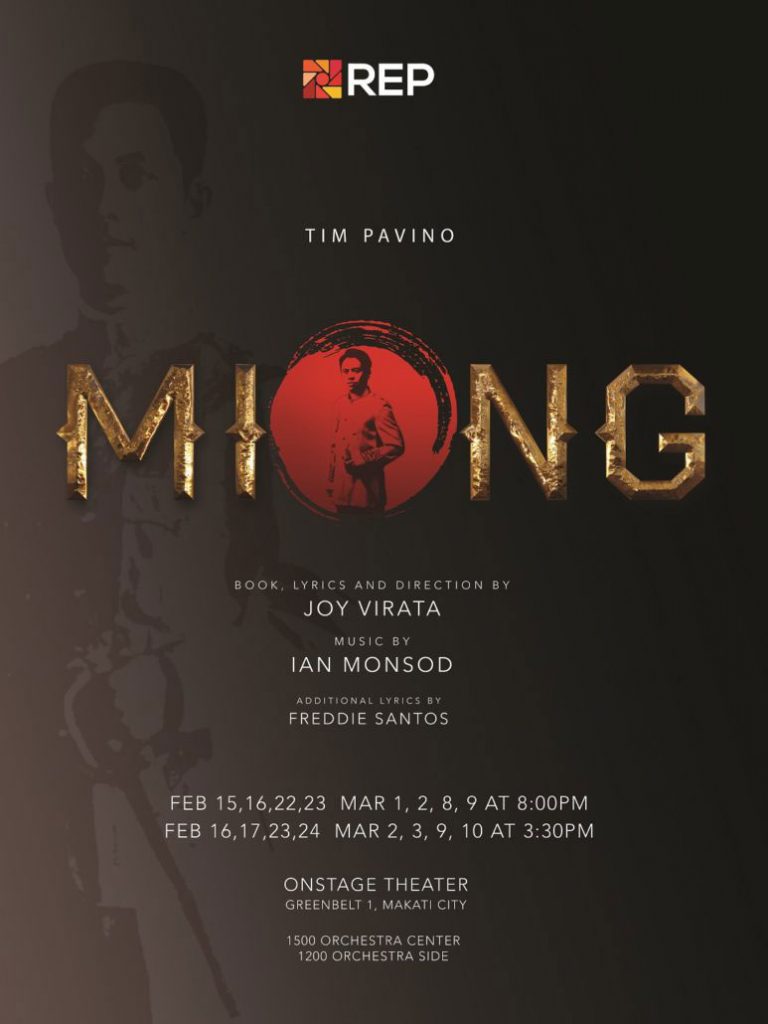 'MIONG' was created in 1998 as a centennial commemoration of the Philippines Declaration of Independence.
The story-musical revolves around the young and confused Emilio Aguinaldo, who was born in a middle-class provincial root and fought for independence despite external and internal conflicts.
Among the casts are Tim Pavino, who will represent the titular role being Emilio Aguinaldo, Noel Rayos as Berong, Cara Barredo as Yayang, Meynard Peñalosa as Father Blas, and Elver Esquivel as Don Carlos.
Tim Pavino playing Miong /Image from Repertory Philippines
The play is written and directed by REP Artistic Director Joy Virata, with music led by Ian Monsod and additional lyrics by Freddie Santos.
Be amazed as Repertory Philippines re-stages the story of Emilio Aguinaldo through an artistic and creative manner.
Tickets are only Php 1,500 for Orchestra Center (Reserved Seating) and Php 1,200 for Orchestra Sides (Free Seating).
Also read: Potted Potter: The Unauthorized Harry Experience Returns to Manila
However, during the last day on March 10, 2019 at 3:30 p.m., there is only reserved seating, with additional Balcony seats offered for only Php 1,000.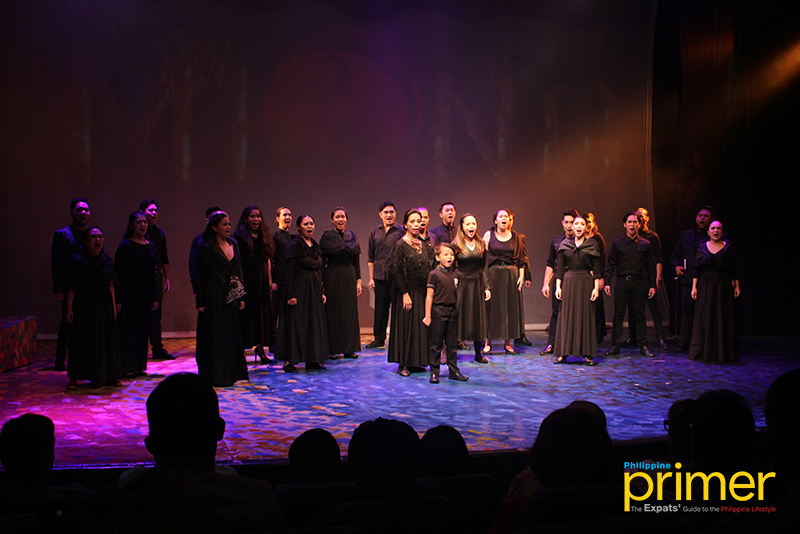 The ensemble of Miong perform a number of songs from the musical during the REP season launch.
Don't miss this inspirational story of one of the pillars of the Philippine Democracy!
For more information, tickets and seat reservations, please contact Ticketworld at 02-891-9999 or visit their website. 
Also read: GuitarNights: The Romantic Guitar with Kozo Tate at Ayala Museum
Details
What: MIONG
Where: Onstage Theatre, 2/F Greenbelt 1, Paseo de Roxas, Makati
When:
February 15, 16, 22, 23, 2019, March 1, 2, 8, 9, 2019; 8 p.m.
February 16, 17, 23, 24, 2019, March 2, 3, 9, 10, 2019; 3: 30 p.m.
Ticket details:
Php 1,500 – Orchestra Center (Reserved Seating)
Php 1,200 – Orchestra Sides (Free Seating)
For March 10. 2019 (Sun, 3:30 p.m.)
Php 1,500 – Orchestra Seating (Reserved Seating)
Php 1,200 – Orchestra Sides (Reserved Seating)
Php 1,000 – Balcony (Reserved Seating)