Join the Science Film Festival at the Mind Museum This November 12 to December 7
Looking for a way to add more excitement to your next museum trip? No need to worry as the Mind Museum has got you covered!
Visit The Mind Museum from November 12 to December 7, 2018, and get access to the Science Film Festival! Entrance to the film festival comes free with your Mind Museum ticket.
Also Read: The Mind Museum in BGC: A World-Class Science Museum in Manila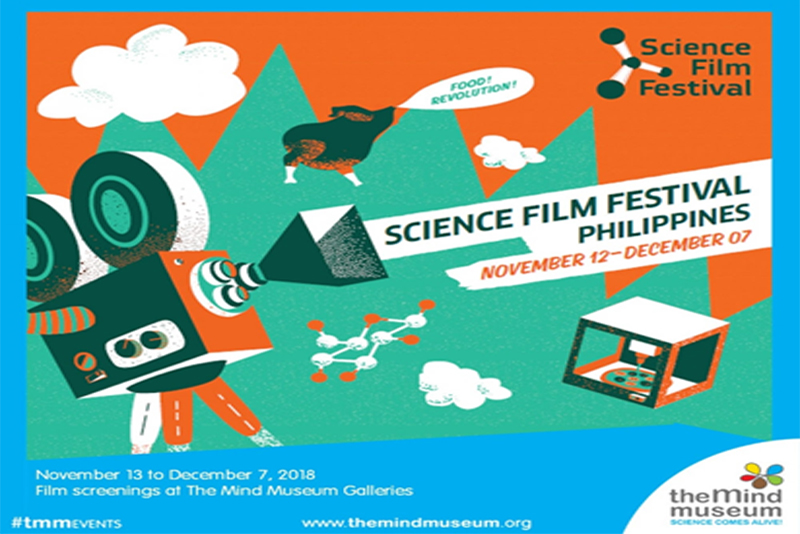 The event is themed The Food Revolution and will showcase educational films from around the globe. Such films will tackle topics about the relationship between food, our planet, as well as the future of humanity.
This Science Film Festival promises an educational exploration into the world of food, and how it connects to us and our environment. Issues relating to the fast growth of the global population, as well as pressing nutritional matters will also be highlighted in the short science films that will be screened in the festival.
Suit up kids and kids-at-heart! It's time to journey to the wonders of the universe as you explore our newest travelling exhibition, #SpaceAdventurePH!Plan your visit today!www.themindmuseum.org

The Mind Museumさんの投稿 2018年8月31日金曜日
Space Adventure, one of the exhibits currently available to explore at The Mind Museum
Also Read: Space Adventure: The Mind Museum's New Exhibit is Now Open! 
The regular screenings will take place at 5 p.m. at the museum galleries. There will be special screenings at the Mind Pod on November 14, 21 and 28 (Wednesdays) at 9:30 a.m., 12:30 p.m., and 3:30 p.m., as well as on November 18 and 25 at 11:00 a.m., 2:00 p.m., and 5:00 p.m.
What are you waiting for? Come to The Mind Museum, and witness a film festival like no other that will surely leave you hungry for more!
For more information, you may visit The Mind Museum's website. You may also visit their official Facebook page, or call them at 02-909-6463. You may also reach them through email at inquiry@themindmuseum.org.
Details
What: Science Film Festival at The Mind Museum
Where: The Mind Museum, JY Campos Park, 3rd Avenue Bonifacio Global City, Taguig
When: November 12 to December 7, 2018
Ticket Information: Access to the film festival is free with your Mind Museum ticket
All Day Pass – Php 750
Three-Hour Time Slots –  Php 625 (Adults) / Php 475 (Children and Private School Students until College) / Php 190 (Public School Students until College & Teachers)
All Day, All Access Pass – Php 880
Website: www.themindmuseum.org
Facebook: www.facebook.com/themindmuseum