A Moment of Eternity: Christina Cho's Art Exhibition at ArtistSpace Opens September 19
Appreciate art and its timelessness as ArtistSpace presents the 2nd solo exhibition of Manila-based Korean visual artist Christina Cho titled A Moment of Eternity this September 19 to October 1, 2018 at the Ayala Museum Annex in Makati.
"Harmony," Christina Cho's previous exhibition, presented paintings with realistic sceneries and architecture. This time, she explored the extraordinary through emotional approach regardless of logic or principals of the painting.
Shadow of Kalachuchi, 2018, Oil on canvas, 53 x 41 cm
In her "A Moment of Eternity," Cho added mystery and transformed the Ten Korean Traditional Symbols of Longevity, which are the sun, moon, mountain, water, pine tree, rock, deer, crane, turtle, and elixir plant, into Shangri-La, the unknown world.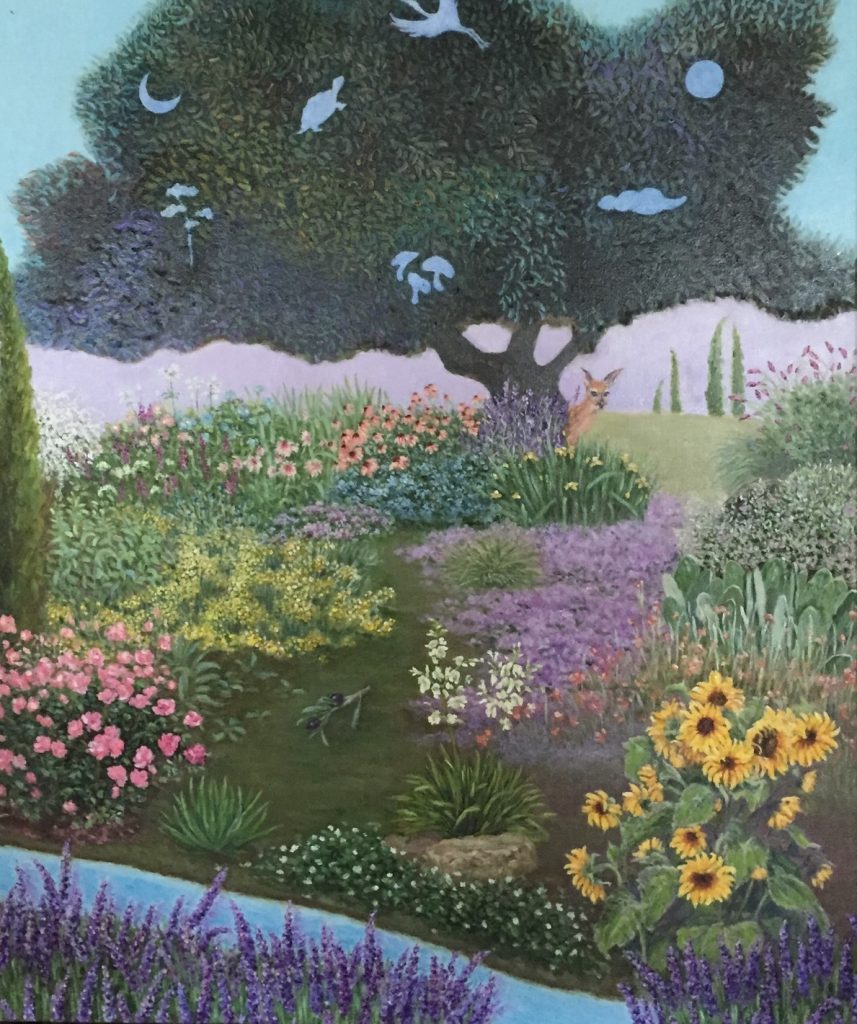 Ten Longevity, 2018, Oil on canvas, 73 x 61 cm
Though she used strong and reverberating tones which melts the sun and moon, the artist's new collection is created by simplifying inanimate objects, taking out from the concept of an untouched secret garden and unknown world.
Cho veered away from doing realistic paintings wherein she based her previous exhibition, as she composed more mysterious and new works unrestrained from free and strong colors.
Meanwhile, James Hilton's novel, titled "Lost Horizon," depicts a mystic and calm earthy paradise called "Shangri-La", wherein happiness and immortality exist. Seeing that happen makes us want eternity, too.
Shangri-La I, 2018, Oil on canvas, 91 x 117 cm
Through this exhibition, the artist hopes you will feel the peace and calmness in your hearts which you have been searching for even just for a while.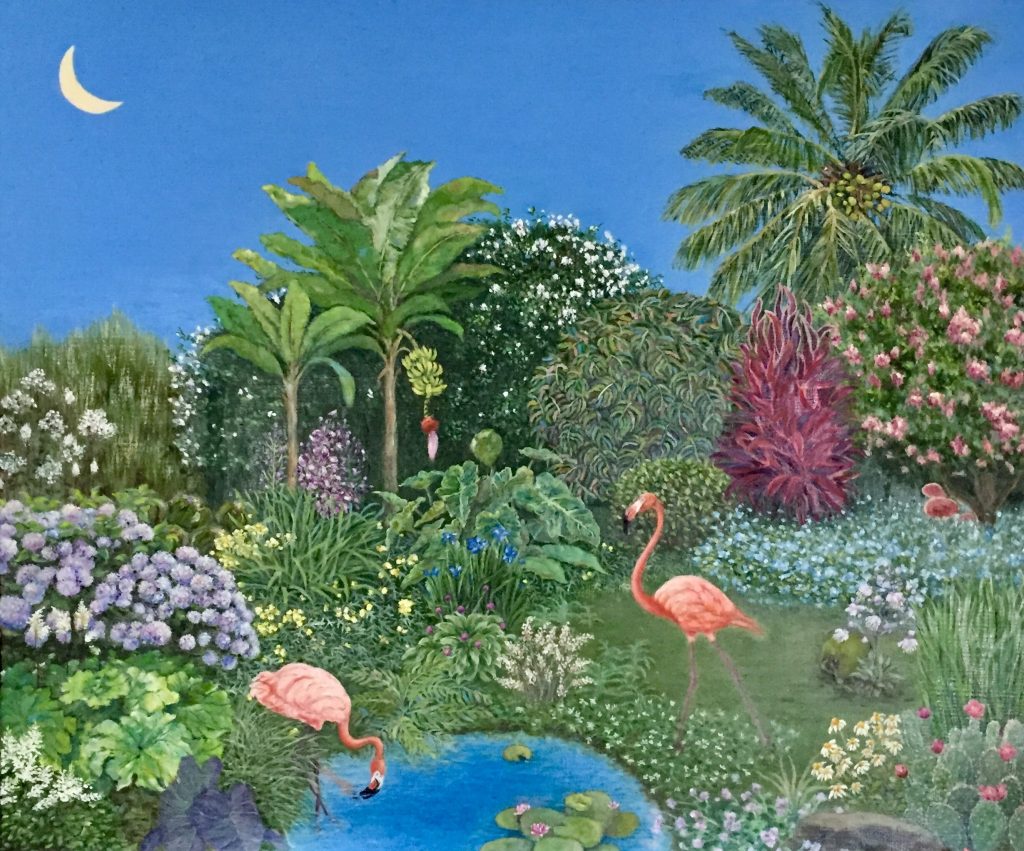 Secret Garden II, 2018, Oil on canvas, 61 x 73 cm
A Peaceful Landscape, 2017, Oil on canvas, 53 x 65 cm
About the Artist
Born in 1960, Christina Cho grew up in Seoul, Korea. While growing up, she has been exposed by her parents to classical music and visual arts. Although she had a strong desire and craving for arts, she was not able to pursue this due to various reasons.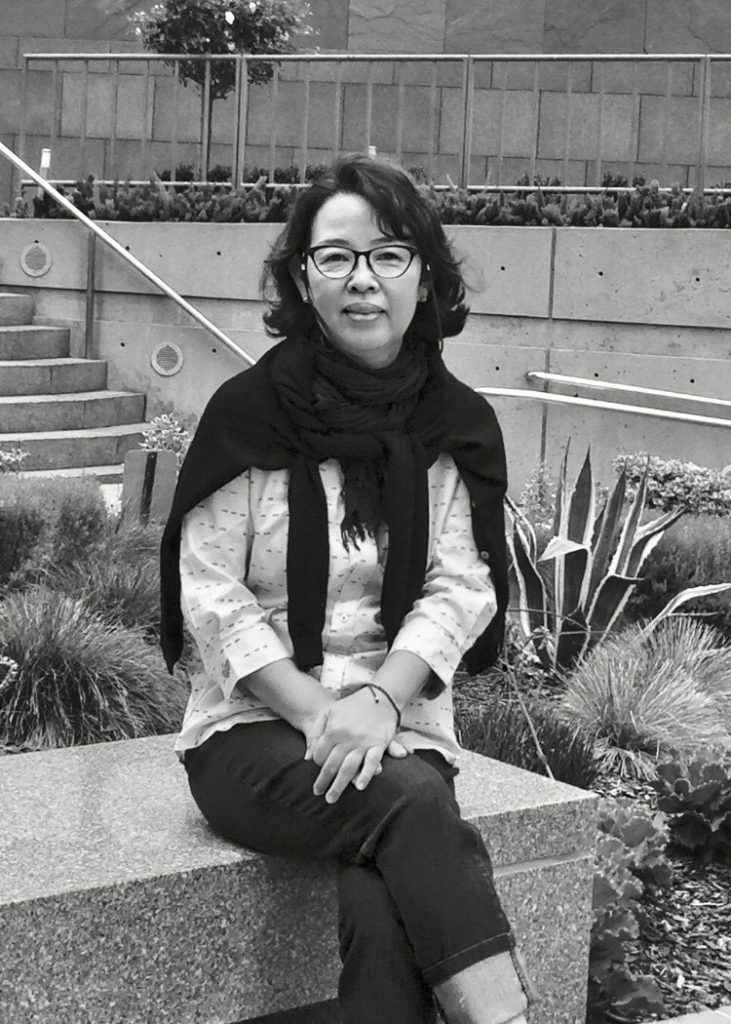 Christina Cho
After getting married, she studied interior design and perspective drawing while raising a child. In 2004, she joined her husband who was assigned in Manila, Philippines for work. She started painting and joined the PTA Painting Club of International School of Manila. In 2006, she enrolled in art classes when she returned to Korea, and became a member of Modern Art Institute and Korean Art Museum in Seoul, Korea.
In 2013, she returned to the Philippines. She is now a member of Mon Art Zen in Makati City, and L' Arc en Ciel Atelier in Alabang, Muntinlupa City. In 2015, she held her first solo exhibition entitled "Harmony" at the ArtistSpace of Ayala Museum, and she has since joined fifteen group exhibitions.
Christina is currently living in Makati City with her husband, while her two sons are living in the United Stated of America.
Visit the exhibit A Moment of Eternity at the ArtistSpace from 19 September to 1 October 2018. ArtistSpace is located at the Ayala Museum Annex, Ground Level, Makati Avenue corner De La Rosa Street, Makati City. It is open from Mondays to Sundays, 10 AM to 7 PM. 
For more information, please call or e-mail Jane Salvador at (02) 759-8288 | artistspace@ayalamuseum.org.
Details:
What: A Moment of Eternity at ArtistSpace
Where: Ayala Museum Annex, Ground Level, Makati Avenue corner De La Rosa Street, Makati City
When: September 19 to October 1, 2018
Ticket: Free Admission