IGNITE 2023: Shaping the Future of AInnovation
If you're an aspiring startup that's looking to have investors see or hear about what you're bringing to the table, or just someone who's looking for ideas and how to pitch them, then join IGNITE 2023, the Philippines' premier international innovation conference, happening on October 12-13 at Fairmont Makati.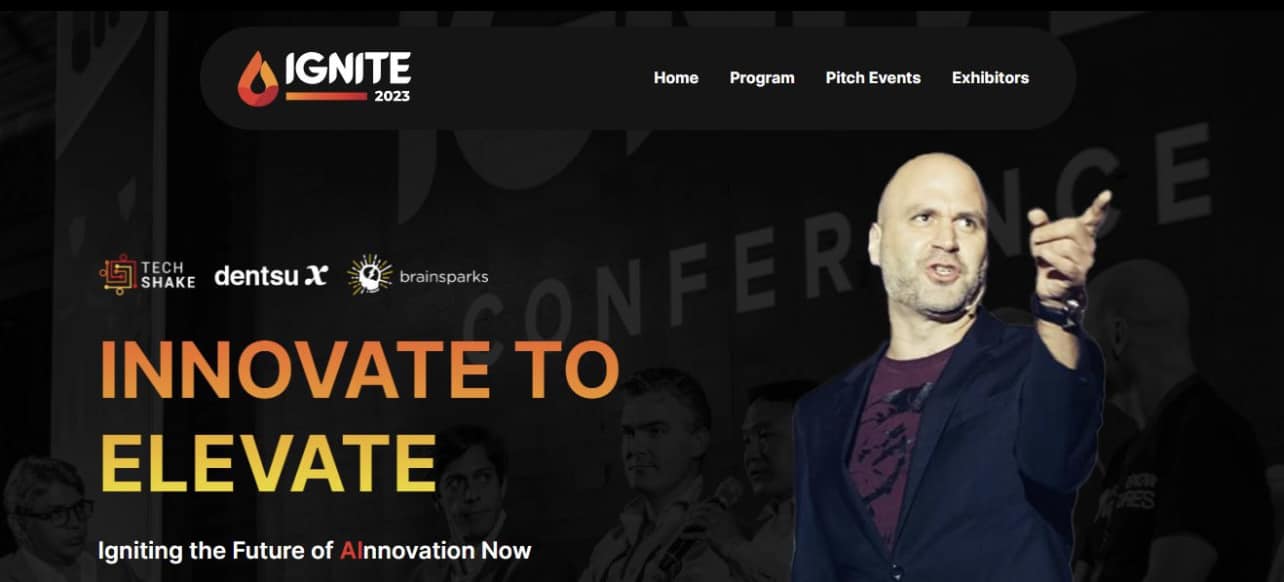 IMAGE from IGNITE PH
Organized by TechShake, dentsu X, and Brainsparks, IGNITE 2023 offers a dynamic platform for fostering connections and growth within Southeast Asia's thriving startup ecosystem and is geared towards not only supporting local startups but also bridging the gap to create opportunities for the innovation industry.
This tech conference promises to be a remarkable face-to-face symposium, offering a comprehensive set of activities that tackle relevant themes and subjects, focusing on the use of Artificial Intelligence (AI) as a driving force for growth. It will feature a number of engaging programs, including business matching, networking meetings, and panel discussions featuring renowned thought leaders from around the world. This event will also provides a valuable platform for startups to shine, with pitch events that spotlight the region's top entrepreneurial talents.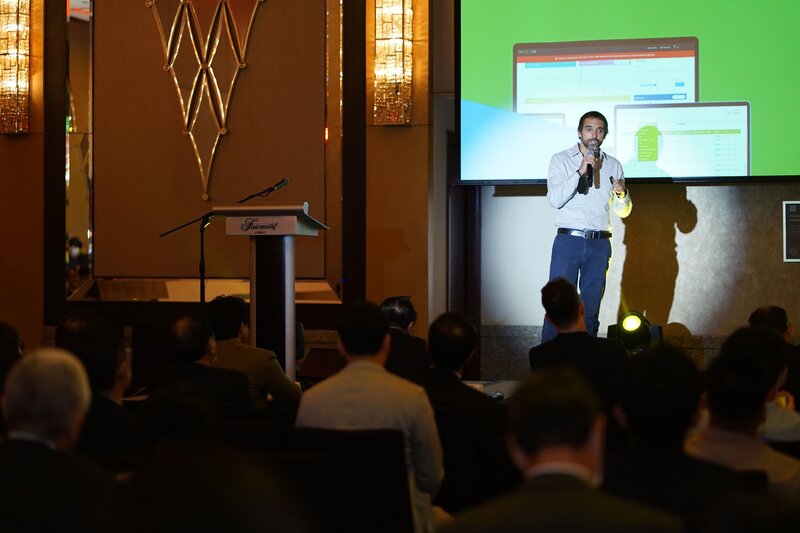 IMAGE from IGNITE PH
This event commenced with a series of pre-event roadshow events in Singapore, Japan, Indonesia, Thailand, and the Philippines. These unfolded from June to September, representing a collaborative effort with esteemed organizations such as AWS, Mynavi, Japan External Trade Organization (JETRO), and RISE Accelerator. Together, they provided a fertile ground for startups to cultivate their potential and flourish.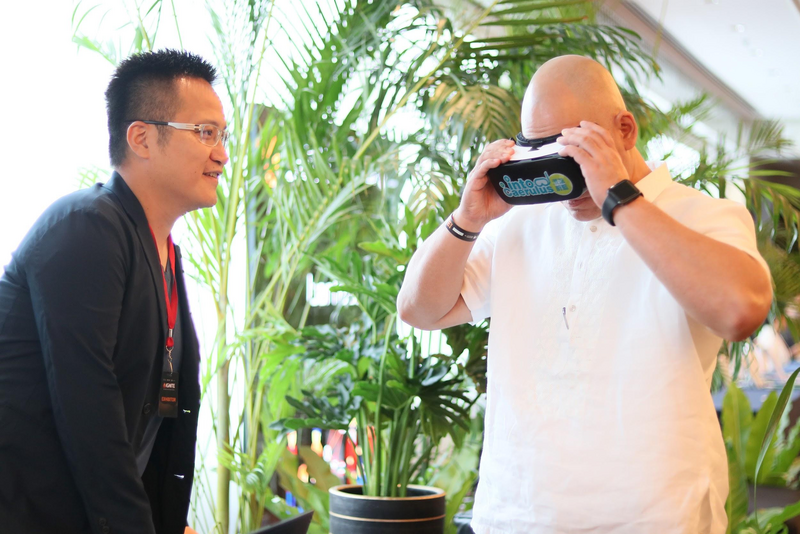 IMAGE from IGNITE PH
The main conference will kick off with startup pitches for the JETRO and X-Hub Tokyo startup pitch event as well as various programs and panel discussions, including the Shell LiveWIRE acceleration program, to promote entrepreneurship, innovation, and meaningful employment.
The second day will feature the WILDFIRE Startup Pitch Sessions, where startups will pitch to win prices and access to acceleration programs by sponsor companies. Lastly, the event will conclude with the Young Founders Summit that specifically caters to budding entrepreneurs, offering a unique platform for these young minds to explore their innovative ideas and engage with a community of like-minded individuals, fostering a spirit of entrepreneurship from an early age.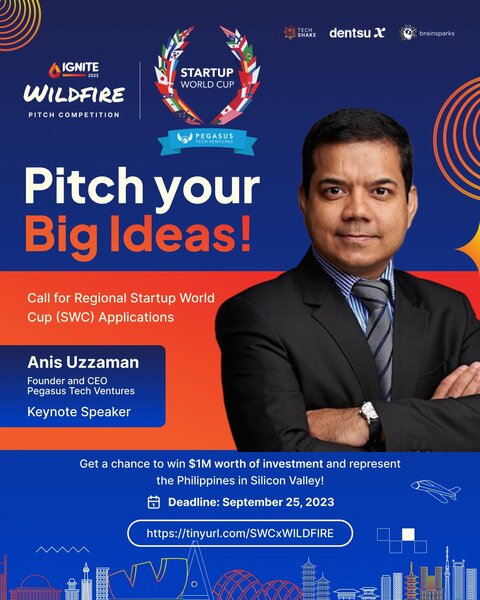 IMAGE from IGNITE PH
 During the two-day event, participants will be able to experience and attend the conference online through Brella so that participants can watch the contents anytime they want.
As the Philippines continues to strengthen its position in the global startup arena, IGNITE 2023 serves as a platform for innovation—a must-attend event for anyone passionate about the future of entrepreneurship and technology in the region. So don't miss your chance to be a part of IGNITE 2023! Whether you're a budding startup looking to shine, a tech innovator ready to explore new frontiers, or a savvy entrepreneur seeking inspiration, this event promises an unmissable opportunity to connect, learn, and grow within Southeast Asia's startup community. Join us in shaping the future of innovation, entrepreneurship, and technology. Register today and be part of this exciting journey toward a brighter tomorrow.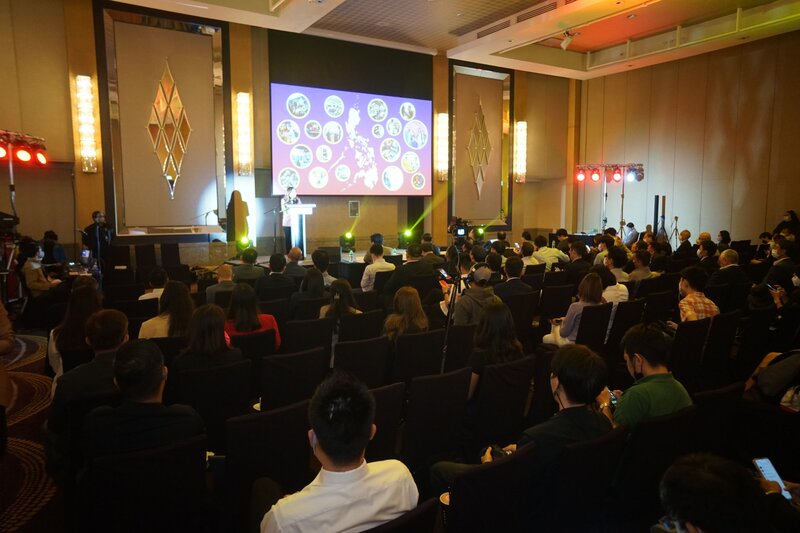 IMAGE from IGNITE PH
To know more about IGNITE 2023, visit their official website and Facebook page. You may buy tickets by clicking on this link.
This year's event is made possible thanks to the unwavering support of an extensive network of their sponsors and partners including JETRO, Techsauce, Accelerating Asia, Quest Ventures, Osaka Innovation Hub (OIH), KUMPUL, e27 (Optimatic), Endeavor, IPHatch, Piece Future, TAOStartup Community, Vietnam Angel Network, InnoLab Asia, Launchgarage, StartUp Village. They also would like to thank the rest of the community and media partners including Philippine Primer, Inquirer.net, The Final Pitch, and Business World.
Join the conversation using #IGNITE2023 and be part of this momentous event toward a bigger, brighter future.
Note: The program content and schedule of the event are subject to change.