Events Happening this Weekend (February 23 to 25, 2018)
For hardworking professionals and students, the weekend is made to unwind and take a few days off—to do something other than what they usually do during the weekdays.
It's also for us to spend some time with family and friends, to catch up during those busy days you had at work. If you're looking for new and interesting things to do and to go to, we're happy to help.
Asia On Screen 2018 (February 22 to 24)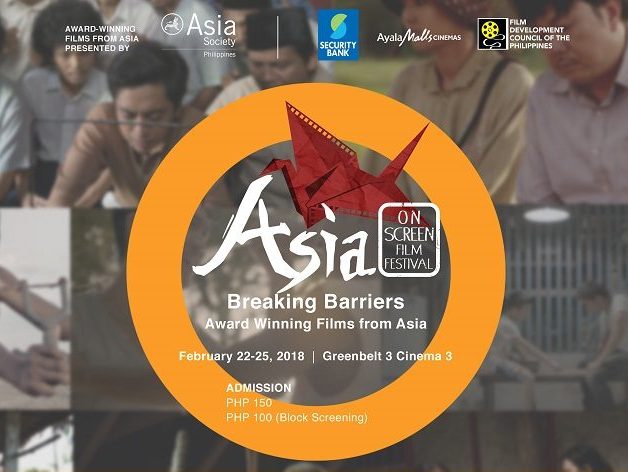 Are you thinking of bringing the entire family to watch a movie this weekend? Why not watch some of the best international independent films brought to us by Asia On Screen. This year, they promise to break barriers as they'll be screening award-winning films from Asia. Movies from South Korea, Singapore, Thailand, Vietnam, India, Indonesia, Laos, and Malaysia will be participating, as well as two entries from the Philippines. Tickets are available at sureseats.com or on-site at the Greenbelt 3 Cinemas for only Php 150 per screening.
Read more: Asia On Screen 2018
Ian Fleming: Chitty Chitty Bang Bang 2018 (February 23, 24, and onwards)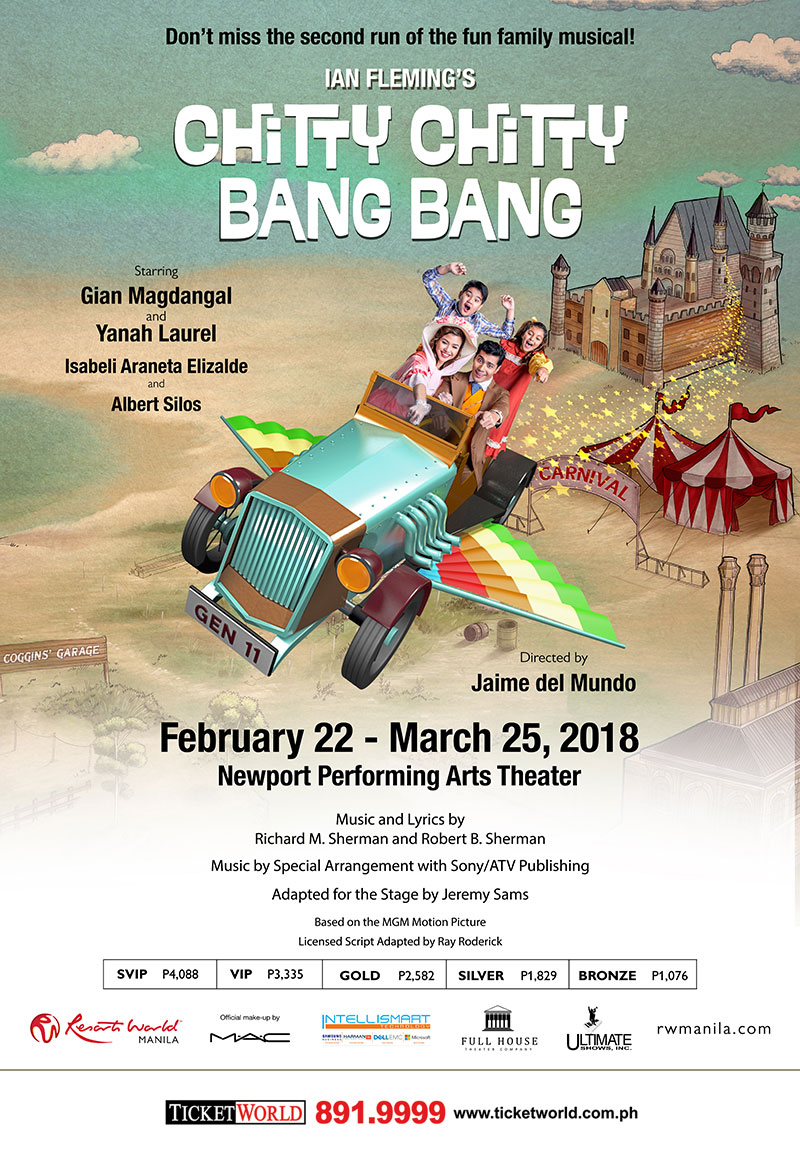 Ian Fleming's Chitty Chitty Bang Bang is back! Now on their second run, follow the story of this fun family and their cool flying car. Dubbed as a "fantasmagorical" (portmanteau of fantastic and magical), the musical has a lot of interesting twists and turns that will definitely entertain your friends and family. The cast includes Filipino singer Gian Magdangal, Yanah Laurel, Isabeli Araneta Elizalde, and Albert Silos. Tickets are available on TicketWorld.
Read more: Chitty Chitty Bang Bang at Resorts World Manila in 2018
The Great British Festival 2018 (February 23, 2018)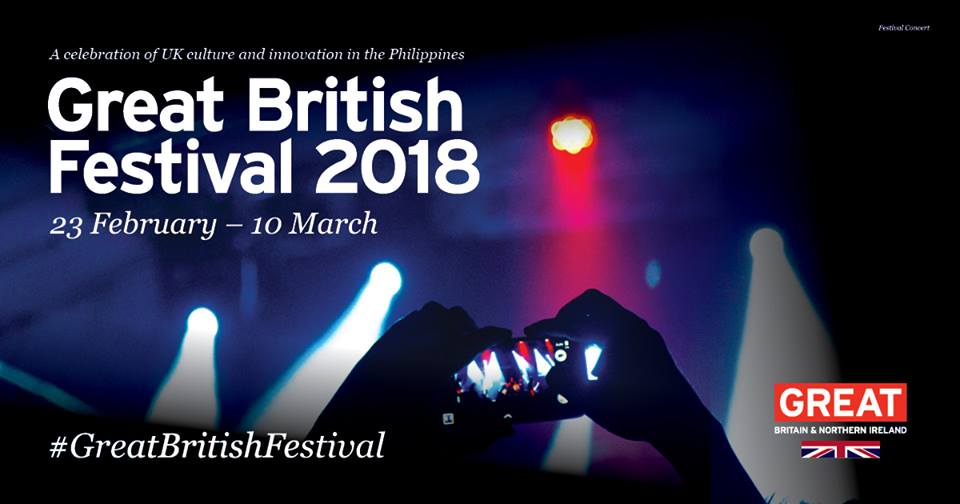 Create a fun-filled day with Great British music, fashion, food, and arts at the Glorietta Activity Center on February 23, 2018. British Embassy Manila brings all UK, from brands to exhibits, multiple raffles, a great trivia challenge, and British film screening, there are a lot of things to look forward to. This year, they're bringing the Rockaoke Contest back with the first prize of two tickets to London on Etihad Airways to whoever wins. Admission to this event is free!
Read more: Experience the UK at the Great British Festival 2018
Somnus: A Modern Circus Art Show (February 22 to 23, 2018)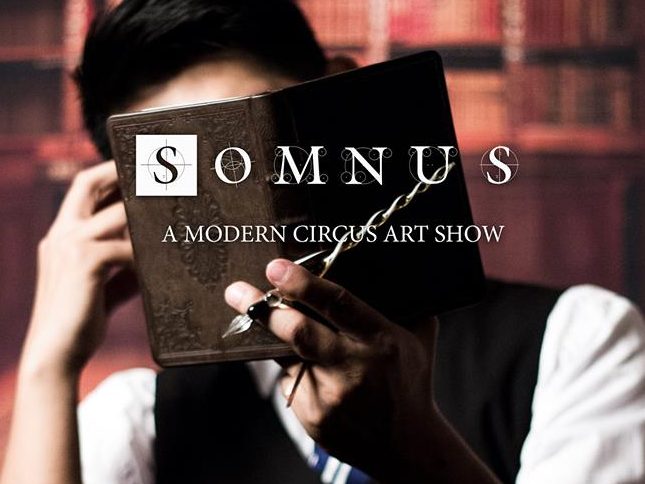 Enter the world of Somnus: A Modern Circus Night, happening from February 22 to 23 at the Century City Mall Events Space in Makati City. Expect a showcase of pure talent and be amazed at their contemporary juggling and object manipulation acts—light spectacles, and art. Modern circus performers Legato Visual Performing Arts will be there to entertain us all night! The tickets are priced at Php 300.
Read more: Somnus: A Modern Circus Art Show at Century City Mall
Alex Aiona Manila Tour 2018 (February 23 to 25)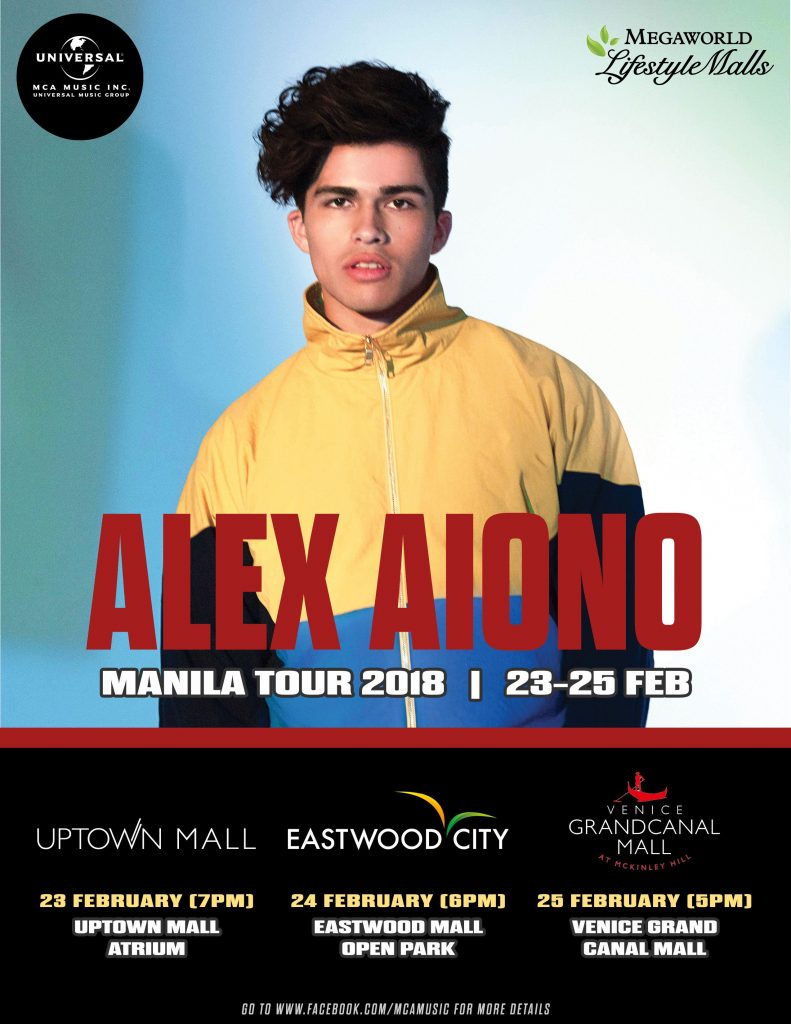 Singer and Youtube star Alex Aiono is set to serenade us this weekend with his various mall shows. The singer-songwriter will be having his concert on the following locations and dates: February 23, 2018, Uptown Mall Atrium; February 24, Eastwood Mall Open Park; and February 25, Venice Grand Canal Mall. Aione is famous for his soulful voice and incredible guitar skill. There will be a meet and greet during the event for every purchase of his fanzine at the venue for Php 850.
Read more: Alex Aiono Manila Tour 2018
Rakrakan Festival 2018 (February 24, 2018)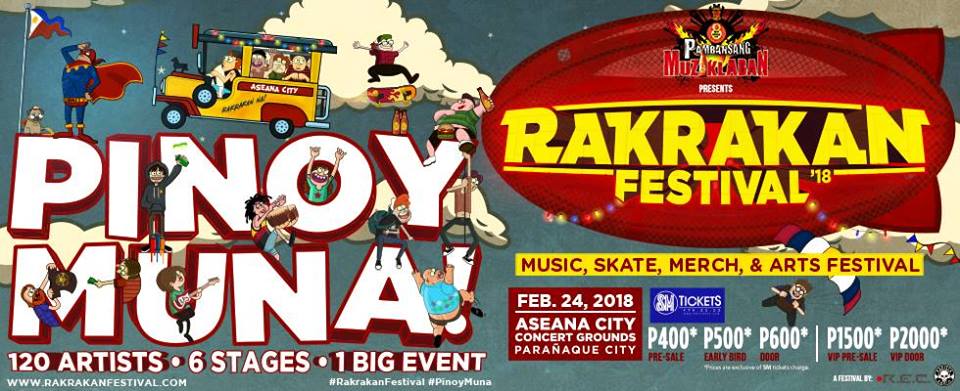 Rakrakan Festival is an annual event that keeps on getting better each year. This year they'll be having 120 artist and six stages to rock the entire night. This music, skate, merch, and art festival will take place at Aseana City Concert Grounds in Paranaque City on February 24, 2018. Bang your heads along with the best local bands in the music scene and sing your hearts out to every lyric. Tickets are available at any SM ticket outlet nationwide.  For questions and other inquiries, you may visit their website at www.rakrakanfestival.com.
Read more: Rakrakan Festival 2018