Alex Aiono Manila Tour 2018
Youtube sensation and LA-based artist Alex Aiono is set to serenade his fans from February 23 to 25, 2018. With a series of mall shows, we're sure fans can't wait for his performances. Aiono is famous for his covers and remix on Youtube, collaborating with famous youtube stars and singers.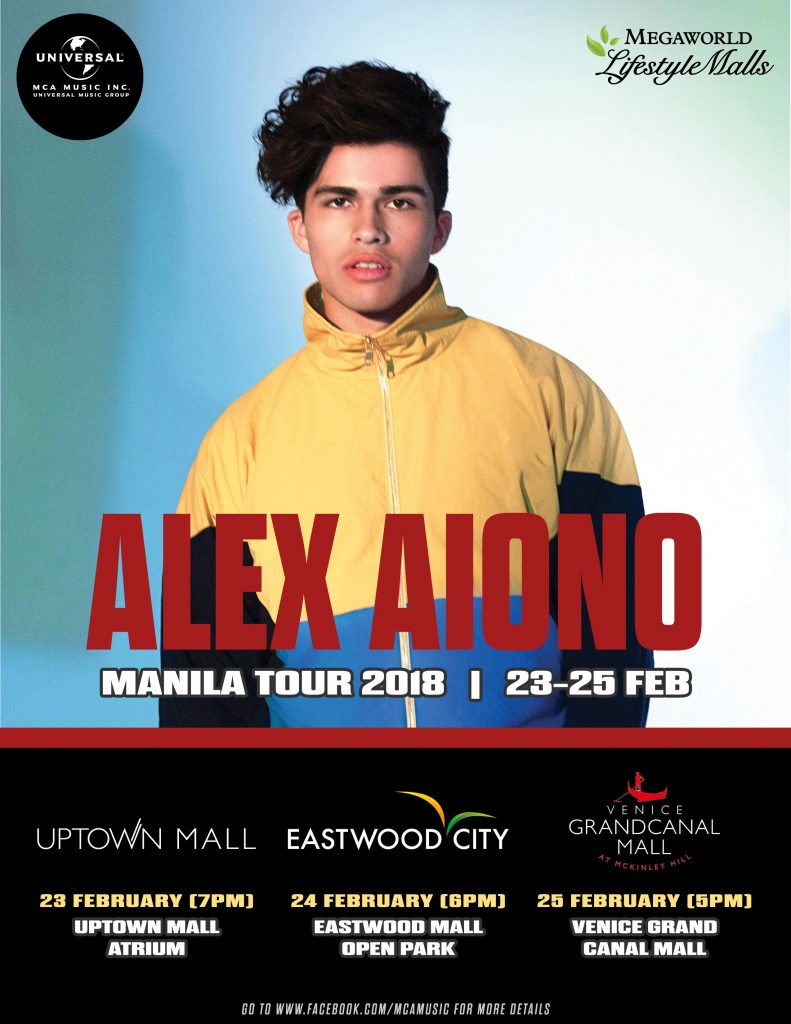 The singer-songwriter will be having his concert on the following locations and dates: February 23, 2018, Uptown Mall Atrium; February 24, Eastwood Mall Open Park; and February 25, Venice Grand Canal Mall. Aione is famous for his soulful voice and incredible guitar skill.
Fans will also be able to meet and greet him at the mall shows, just by following certain mechanics. Just by purchasing his limited fanzine at the venue for only Php 850 and download Alex Aiono's tracks on iTunes.
Details:
What: Alex Aiono Manila Tour
Where: Uptown Mall, Eastwood Mall, and Venice Grand Canal Mall
When: February 23 to 25, 2018