Events Happening this Weekend: November 17-19, 2017
We're back to reality, as classes and work resume these remaining days of the week. Gear up and get ready for our list of different events happening this weekend! If you're thinking of doing some early holiday shopping drop by a pop-up bazaar, or perhaps release theater geek in you and attend the local rendition of Matilda and Hair this weekend. We've got you covered for your spontaneous and planned trips.
Let Philippine Primer help you plan ahead for what to do this weekend!
Animahenasyon 2017 (November 17-19)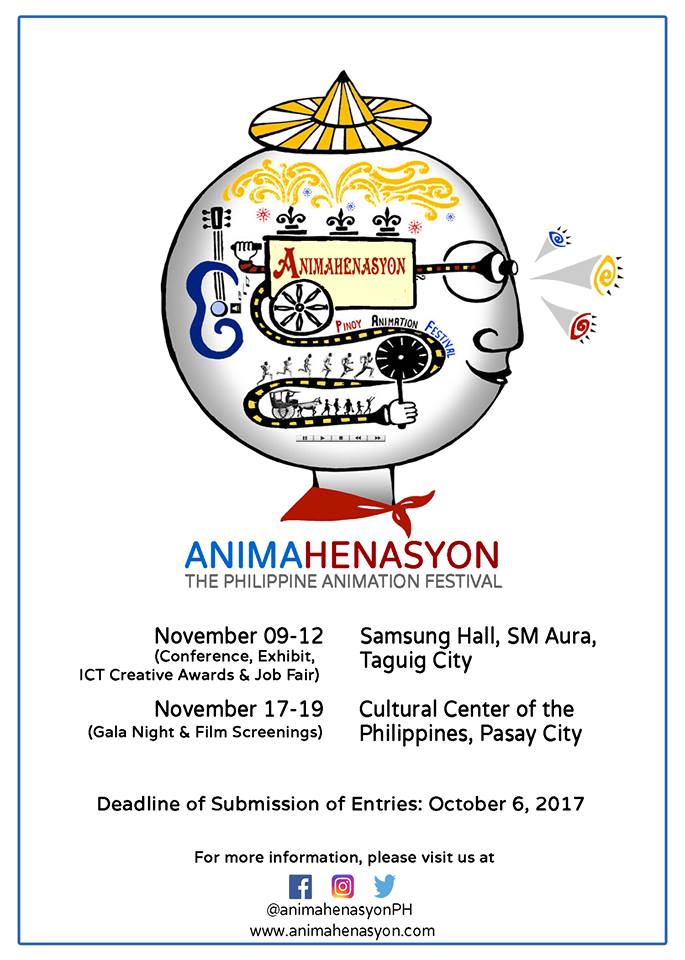 Release your imagination at ANIMAHENASYON 2017:  The 11th Philippine Animation Festival from November 9 to 12, 2017 at the Samsung Hall, SM Aura, Taguig City, and November 17-19 at the Cultural Center of the Philippines, Pasay City. This even it is organized by the Animation Council of the Philippines, Inc.
Read more: Animahenasyon PH 2017
Ayala Land's Pop-Up Town in Circuit Makati (November 17-19)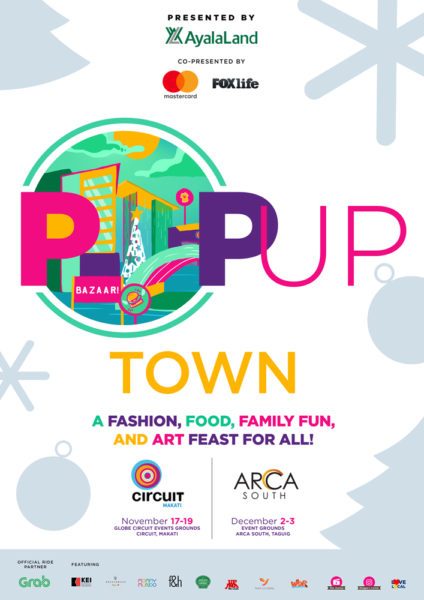 Pop-Up Town is considered to be the biggest, most glamorous, and hippest Christmas bazaar in the Metro by allowing its guests to shop their favorites through novelty and local goodies, brands and pre-loved items from celebrities and known bloggers in the country.  For the first leg of Ayala Land's Pop-up town, the event will take place in Circuit Makati that will happen on November 17-19, 2017. This three-day event will feature over 200 curated shops, dining options, and a ton of fun and exciting activities for the whole family to share and experience.
Read more: Ayala Land's Pop-Up Town in Circuit Makati
Art Battle Manila (November 18)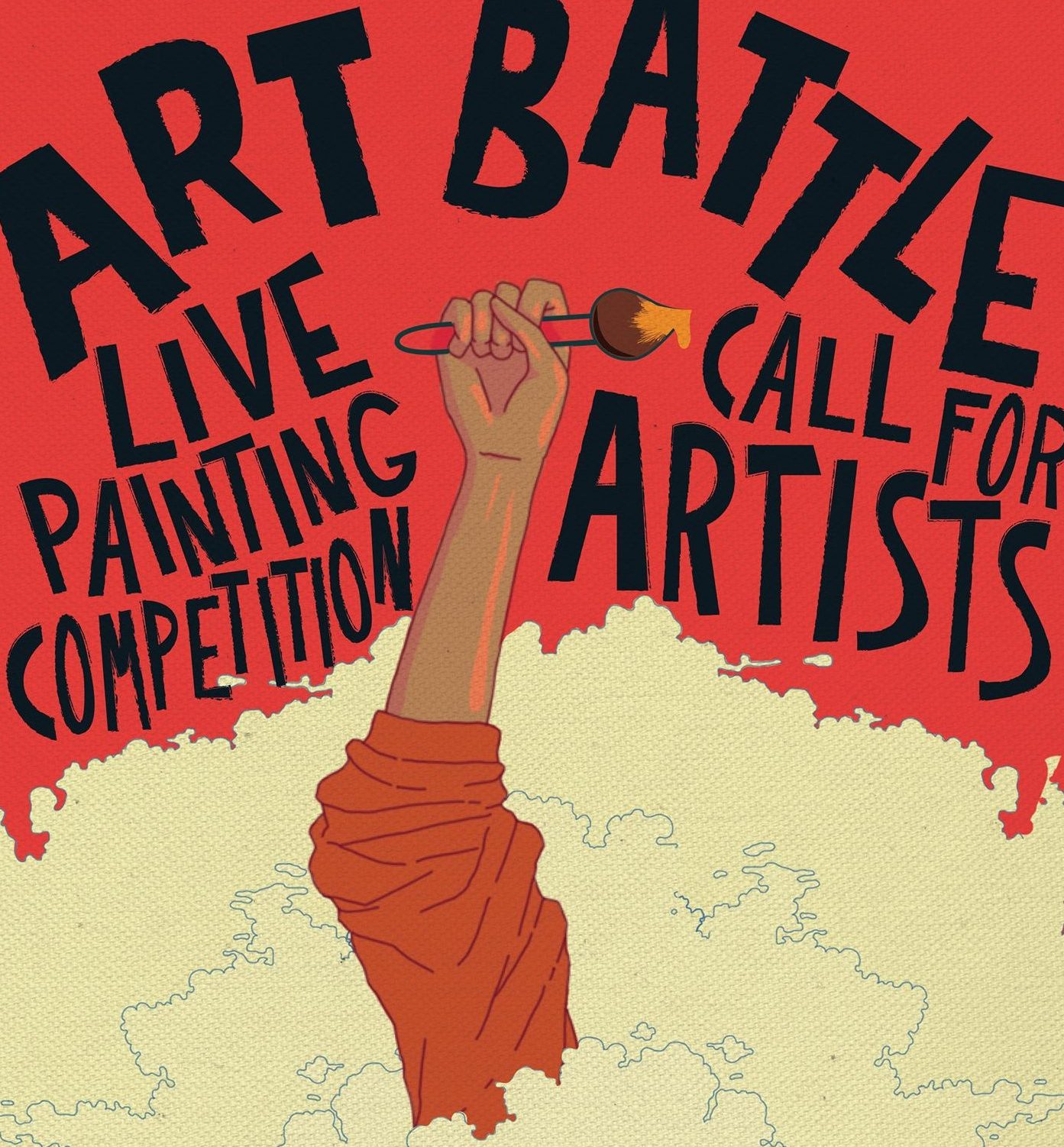 Do you think you can paint under pressure? Want to be like Vincent Van Gogh but do not receive support from your loved ones? Now is your time, come and be part of Art Battle Manila happening on November 18, 2017, at Pineapple Lab in Makati City! Tickets for the art battle is priced at Php 300, with the show starting at 6 pm. Click here to pre-register for the event and allow the artist in you to fully shine.
Read more: Art Battle Manila at Pineapple Lab
Home Exhibit by Jaime Gubaton (November 12-26)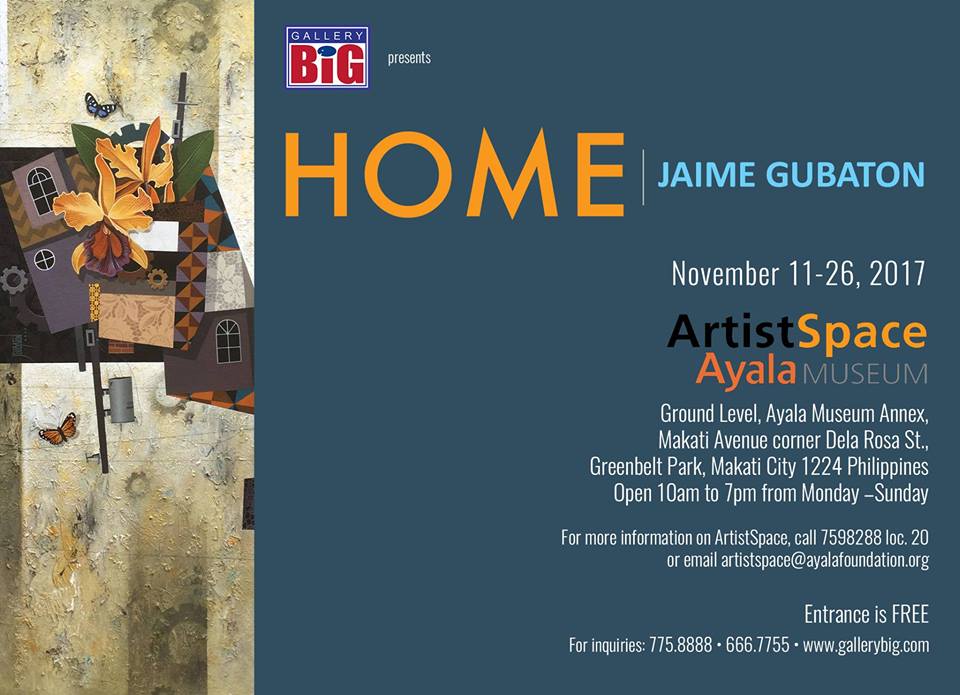 Come and be part of ArtistSpace's  Home Exhibit by Jaime Gubaton from November 12 to 26, 2017. This exhibit will showcase various paintings, focusing on how the artist will expound on the idea of home, relating not just to structure, and the surroundings it belongs to, but to the panoply of ideas relating to it. Happening from November 12 to 26, 2017 from 10 am to 7 pm at ArtistSpace, witness how various paintings will come to life! This event is open to the public and is free of charge.
Read more: Exhibit on Home by Jaime Gubaton
Hair Grand Musicale (November 17)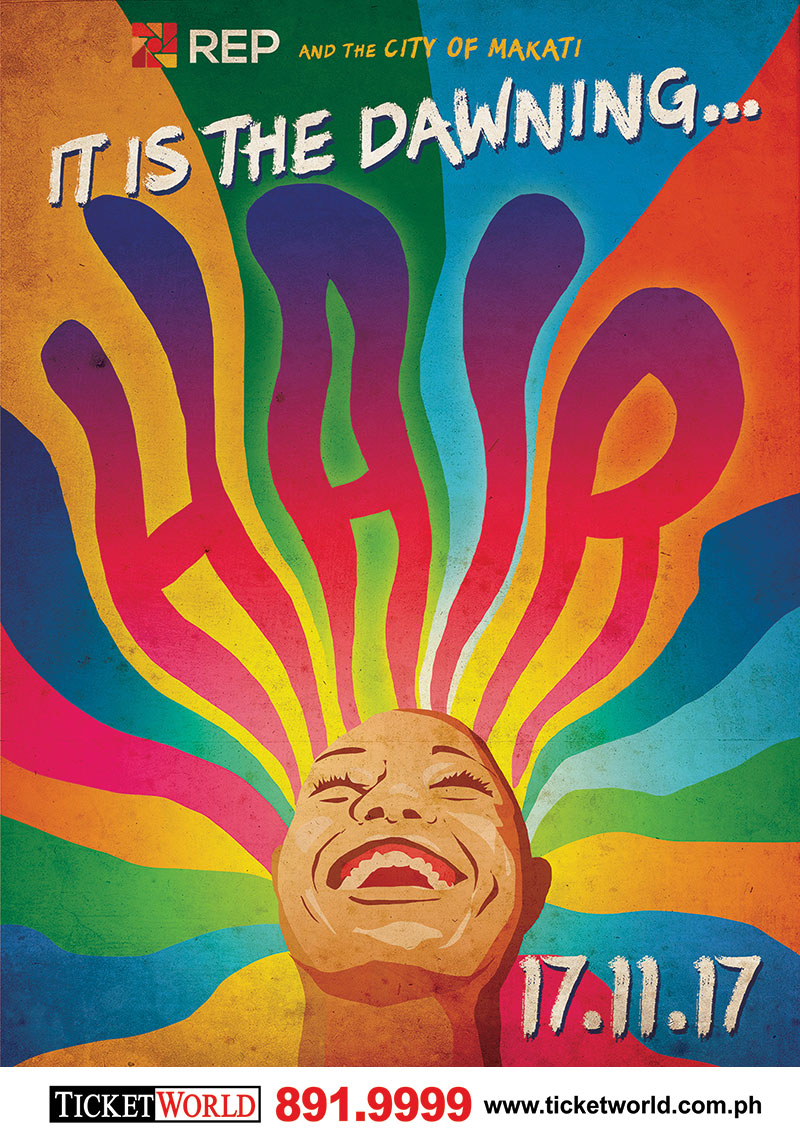 On November to December 2017, watch Repertory Philippines as they perform the hit American Tribal Love-Rock Musical in November to December 2017 at Greenbelt 1 Makati City. Directed by Chris Millado, HAIR is based on the hippie counterculture and sexual revolution of the 1960s, several of its songs became anthems of the peace movement and absolute classics, as in Let the Sun Shine In, Aquarius, Hair, Where Do I Go. The choreography is by Dexter Santos. Tickets are now available at ticketworld.com.ph.
Read more: Repertory Philippines presents HAIR – Grand Musicale
Matilda the Musical (November 17-19)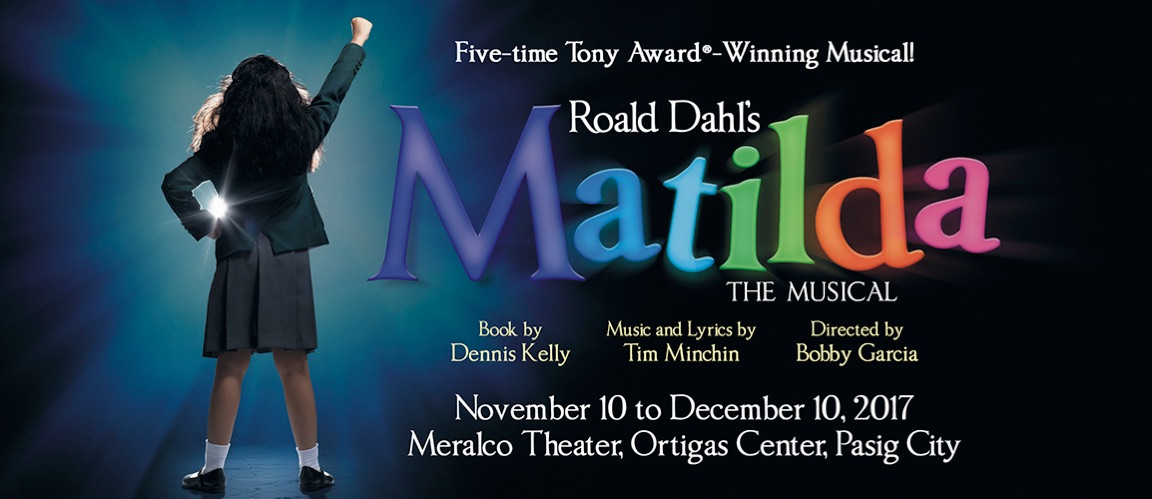 Starting November 10 to December 10, 2017, everyone can watch a live performance of Matilda the Musical at the Meralco Theater, Ortigas Ave. cor. Meralco Ave., Ortigas Center, Pasig City. The schedule for the show will be, 8 pm on Fridays, 2 pm on Weekdays, 2 pm and 8 pm on Saturdays, and 2 pm on Sundays. The musical is inspired by the twisted genius of Roald Dahl and has won five Tony Awards for Best Musical. Roald Dahl's Matilda The Musical is an absolute masterpiece from the Royal Shakespeare Company that depicts the anarchy of childhood, the power of one's imagination.
Read more: Matilda The Musical
Komura Book Fair (November 18)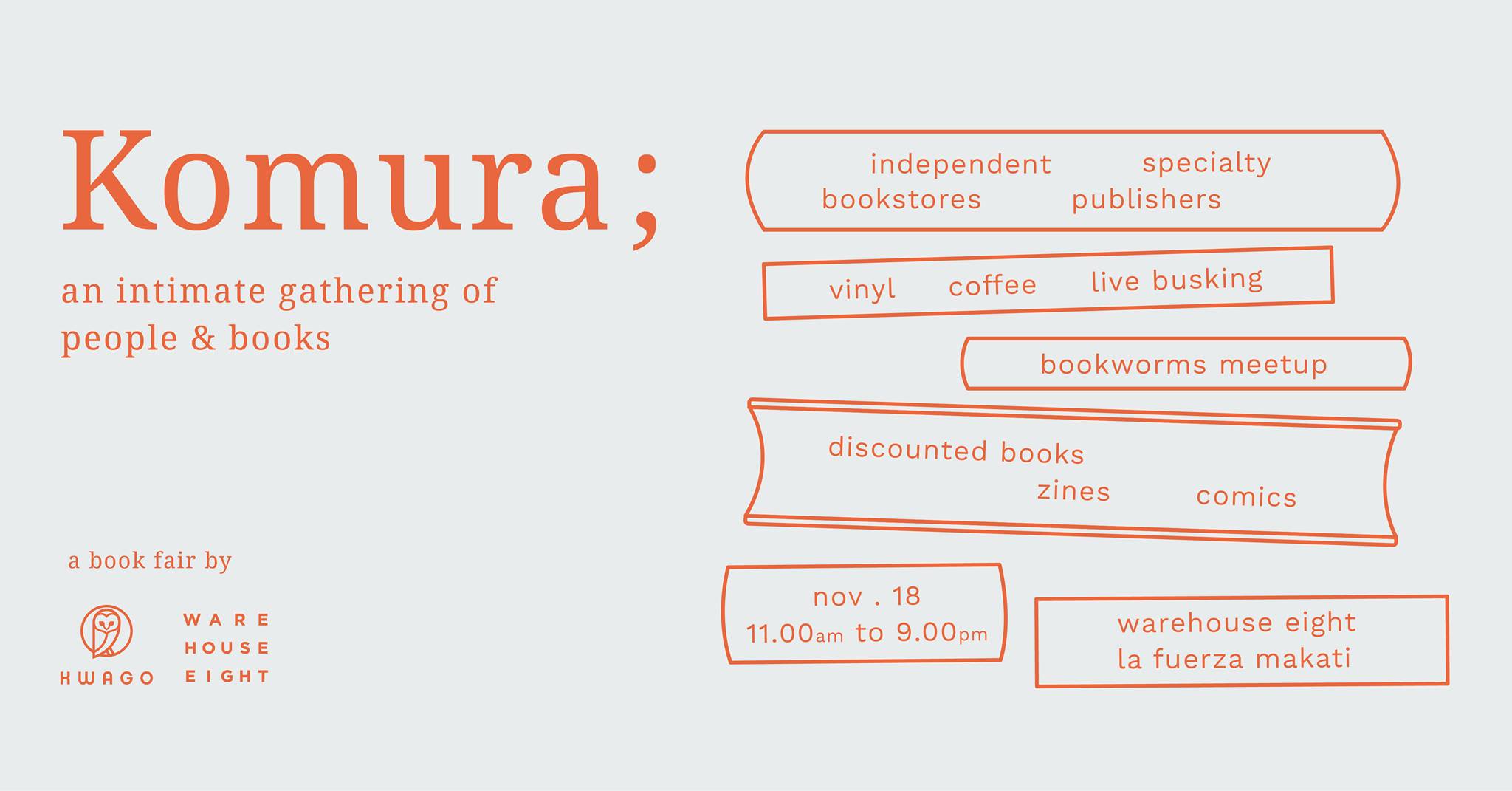 Calling all book lovers! The grandest and the much-awaited book-filled day, Komura, will take place on November 18, 2017 at Warehouse Eight in Don Chino Roces, Makati City! Publishers all over the world will be showcasing books under their wing and it will be a little haven for us book lovers. A wide variety of books will be available for everyone to browse and purchase. Tickets are at Php 200 per head. If you want to be part of the whole day workshop, you can click here to pre-register.
Read more: Komura Book Fair at Warehouse Eight, Makati
DevCon Summit 2017 (November 18-19)
Marking its 7th year, Developers Connect Philippines is delighted to announce the biggest Developer Conference in the Philippines, DEVCON SUMMIT, happening on November 18-19 at the SMX Convention Center – SM Aura, Taguig City. DEVCON SUMMIT stands with its aim to be an avenue for aspiring and professional developers from all over the country to satisfy their pursuit for innovations as well as to keep them in the loop of the latest trends and tricks of the trade of today's technology. For more details, you can visit their website, summit.devcon.ph, or send an e-mail to summit@devcon.ph.
Read more: DEVCON SUMMIT 2017: Changing the Game
Romancing the Classics (November 17)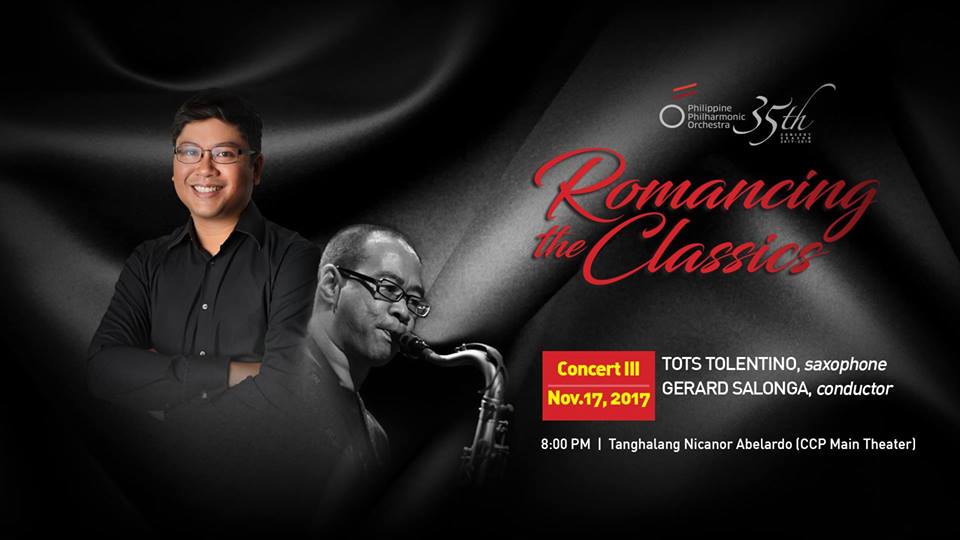 Romancing the Classics continues on November 17 with the multi-awarded musical director, conductor and arranger Gerard Salonga taking the baton and jazz musician Tots Tolentino on saxophone. The concert series will continue until April 2018, with Maestro Fukumura, Herminigildo Ranera, and Stefanos Tsialis alternating as conductors.
Read more: PPO's Romancing the Classics Concert III at the CCP
Hinabi: Weaving Towards Empowerment of IP Women (November 18)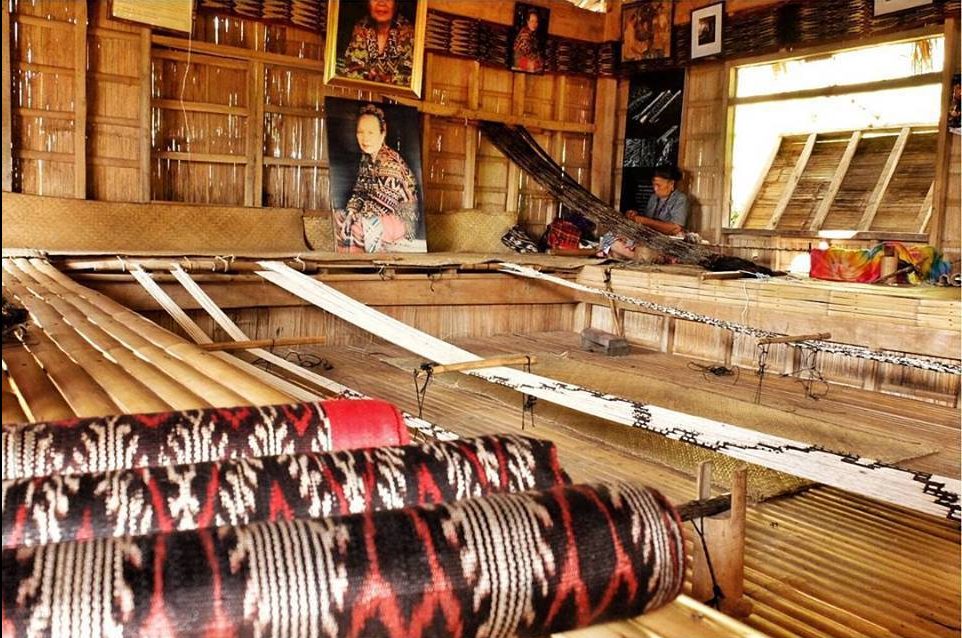 IMAGE Hinabi: Weaving towards the Empowerment of IP women Facebook event page
Hinabi is a forum spearheaded by the Department of Women and Development Studies, Women and Technology class, happening on November 18, 2017, from 9 am to 12 noon at the College of Social Work and Community Development at the University of the Philippines, Diliman. The Hinabi forum is aimed at presenting the traditional weaving techniques of indigenous Filipino women and the processes that empower them enhances their skills and promotes their cultural traditions.
Read more: Hinabi: Weaving Towards Empowerment of IP Women
Astro Camp's Starry Starry Night (November 18-19)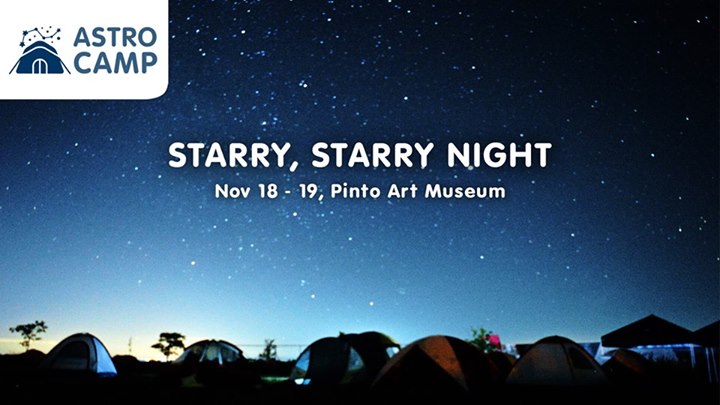 The Mind Museum in partnership with Pinto Art Museum will give you another chance to make your art & science dreams come true through Astro Camp's Starry Starry Night this coming November 18-19, 2017 at the Pinto Art Museum in Antipolo City.
Read more: Astro Camp's Starry Starry Night 2017