August 11-13: Events Happening This Weekend
Tired of being a lazy potato? Stand up, and give your weekend some excitement with these events. From musicals, business talks, compelling art exhibitions to making a big difference while traveling, events this weekend will leave you wanting more.
World Indigenous Day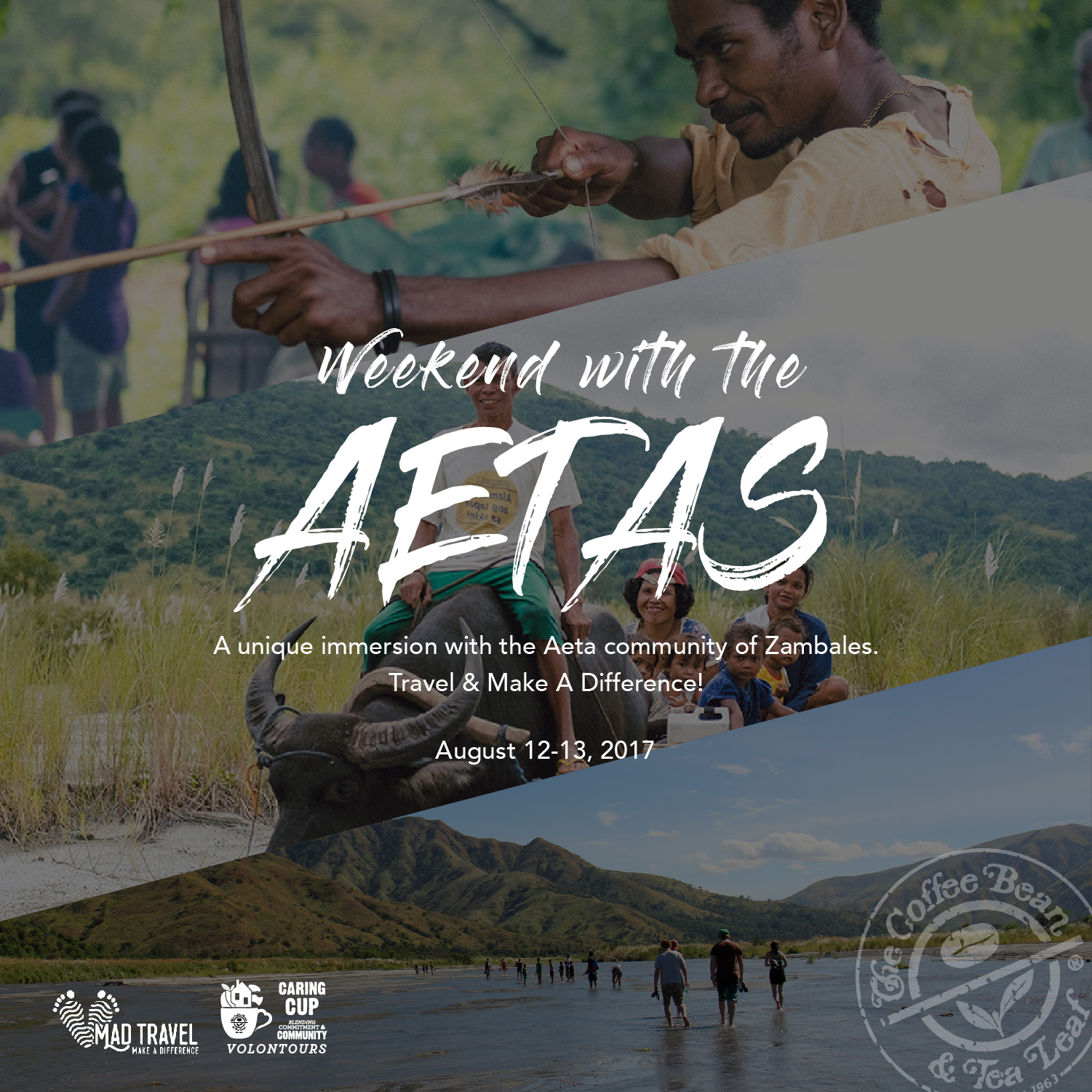 Is traveling while making a big difference possible? Why not! The Coffee Bean and Tea Leaf invites not just sole coffee lovers but everyone to celebrate World Indigenous Day by having a one-of-a-kind immersion with indigenous communities in the Philippines, together with the Aeta tribe. This event will take place on August 11-13, 2017 at the town of Zambales, Philippines.
Also read: World Indigenous Day: Weekend with the Aetas
Digital Marketing in a Blink 2017
In today's global world, generating new knowledge and turning it into new products and services is crucial to maintain and enhance competitiveness. This seminar provides its audience a complete and concise overview of the key aspects of digital marketing, and how they can effectively utilize them in their marketing plan. It will take place at the AIM Conference Center in Makati City from August 10 – 11, 2017.
Also read: Digital Marketing in a Blink 2017 on August 10-11
Distinct Refinements: Painting from the province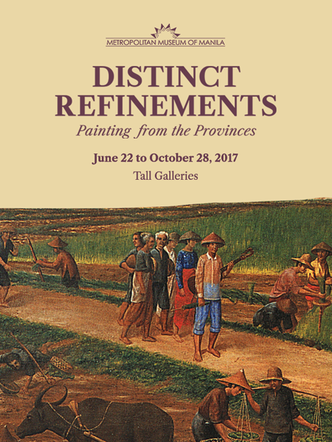 Indeed, the Philippines is a big country with a nation of diverse cultures. We have been conquered and influenced by a number of colonizers and as a result, our preserved culture has and is still going through a lot of changes. This event highlights the creative niceties of homegrown artists from the regions and practices that originated and developed independently from expressions in Manila, taking place from June 22 to October 28, 2017, at the Tall Galleries, Metropolitan Museum of Manila.
Also read: Distinct Refinements: Painting from the province
MaArte at the Pen 2017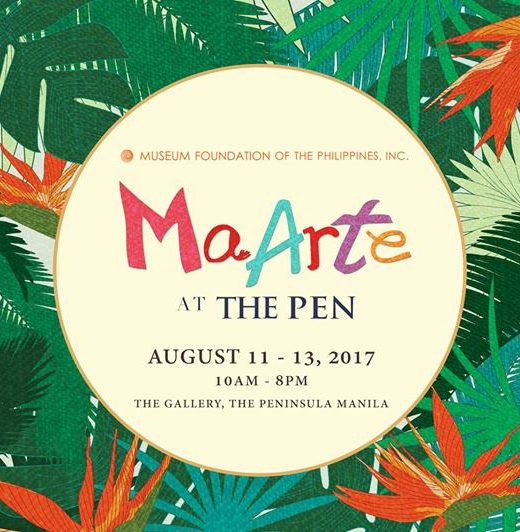 Works of art are entities of a special kind: they are sensuous embodiments of the creator's thoughts and values about certain aspects of reality. MaArte at the Pen aims to enhance Philippine arts and culture while supporting the National Museum of the Philippines. The event will also showcase emerging micro-entrepreneurs and exceptional display of world-class Filipino craftsmanship on August 11-13, 2017, 10 am to 8 pm at The Gallery, The Peninsula Manila.
Also read: MaArte at the Pen 2017
West Side Story Hits Solaire
West Side Story is a musical inspired by the William Shakespeare classic Romeo and Juliet. It is a romantic tragedy telling the story of the rivalry between two teenage gangs of different ethnic backgrounds: the Jets and the Sharks. Everything becomes more complicated than it already is when the protagonist Tony, from the Jets, falls in love with Maria, the sister of Sharks' leader.
This musical will run from August 10 – 27, 2017; 3 p.m. (Saturday and Sunday), 8 p.m. (Tue. to Sun.) at the Theatre at Solaire, Solaire Resort & Casino, 1 Aseana Avenue, Entertainment City, Paranaque City.
Also read: The West Side Story Hits Solaire on August 10
Real Estate Expo Manila 2017

A premiere event allowing industry players to come together, interact and share their views in promoting and strengthening the real estate sector and be able to let the said sector to be recognized not only locally but globally as well- the Real Estate Expo Manila (REEM) 2017 is set to happen on August 10-13, 2017 at the SMX Convention Center, Mall of Asia, Pasay City.
Also read: Real Estate Expo Manila 2017
Manila: Hidden in Plain Sight 
Art is not just the likeness of nature or object but also the feelings of the artist because every artist has a different expression and feeling on how they want their art to be like. To express individual emotions, the artist has the privileges to create in their unique form that best suited their art and expression.
This event is available for public viewing at the Galeriya Bangko Sentral ng Pilipinas, White Cube Gallery, and Open Gallery of the Metropolitan Museum of Manila located at BSP Complex, Roxas Blvd, Malate, Metro Manila from July 11 to  August 26, 2017, Monday to Saturday from 10 am to 5:30 pm.
Also read: Manila: Hidden in Plain Sight