MaArte at the Pen 2017
Co-presented by The Peninsula Manila, The Museum Foundation of the Philippines, Inc. is organizing MaArte 2017 to continue its tradition of enhancing Philippine arts and culture and supporting the National Museum of the Philippines.
They'll showcase emerging micro-entrepreneurs and exceptional display of world-class Filipino craftsmanship. This event is on August 11-13, 2017, 10 am to 8 pm at The Gallery, The Peninsula Manila.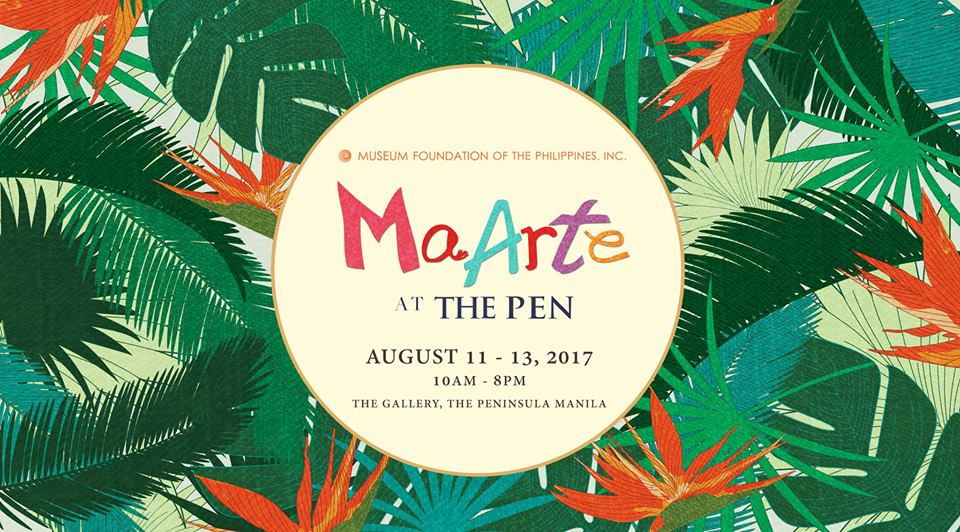 This exciting event will be during the three-day trunk show is MaArTEA Talks. It's a series of conversations with select exhibitors offering their personal entrepreneurial narratives and insights. MaArTEA, a special Afternoon Tea service, will be available at The Pen Lobby during the entire month of August.
"We are delighted to have The Peninsula Manila as a major partner for this event," says MFPI President Albert Avellana. "Before they expressed interest in taking part in MaArte,  the Foundation really wanted a fresh approach to how the event will be presented this year.  It's a partnership that is for the long haul," Avellana quips.
"We were totally taken with the idea of working with the Museum Foundation of the Philippines," says The Peninsula Manila's General Manager Mark J. Choon.  "For more than four decades, The Peninsula Manila has prided itself as a promoter and advocate of Philippine art and culture. We believe in nurturing the innate talent of the Filipino artist and in developing their skills and talents."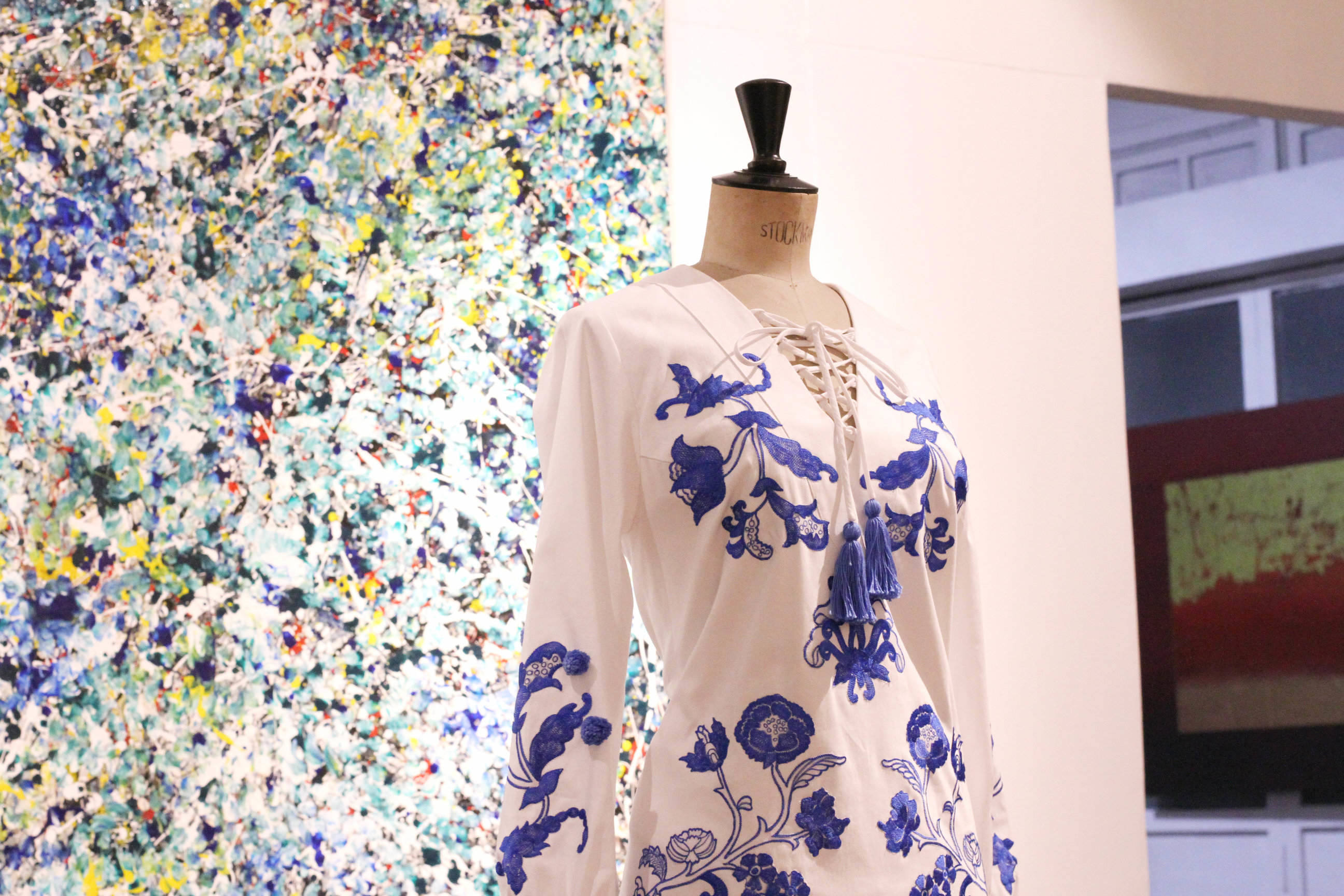 Piece from Two Chic
Bag from Aranaz 
Expect embroidered clothing and bags made in the Philippines for work or play in the tropics. La Herminia Piña creation will also be there, you can check out their handloom-weaving method for their clothes.
From a simple, private sector-initiative to raise funds for the National Museum, the MaArte fair has evolved into an important showcase for upcoming micro-entrepreneurs and a veritable display of world-class Filipino craftsmanship. The past years have seen a formidable line-up of export-quality merchandise by top and emerging brands for custom furniture, fashion and travel accessories, beauty, and even artisanal gourmet selections.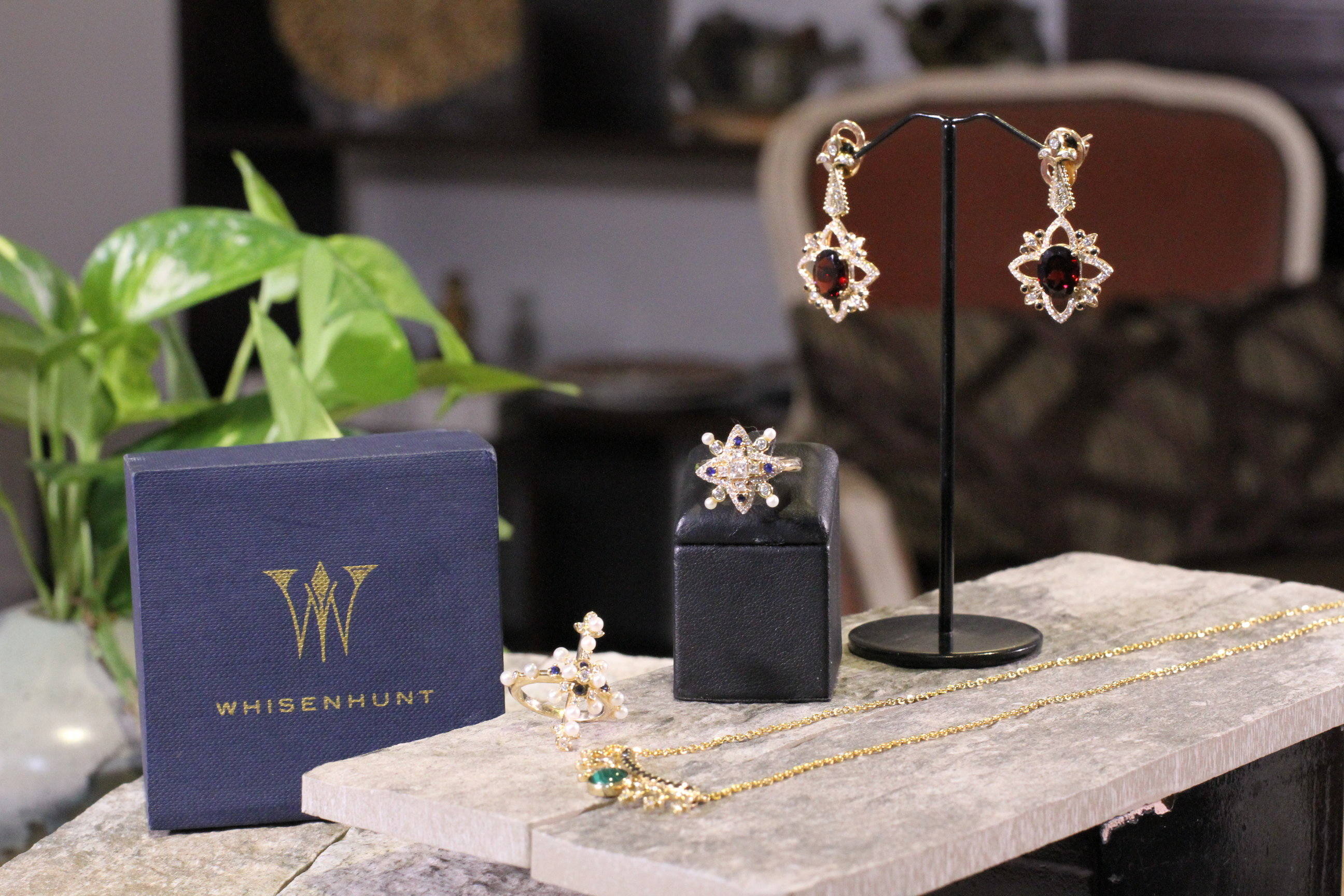 Jewelry from Whisenhunt
In the midst of all these preparations, MFPI head Albert Avellana already has his eyes set on MaArte Year 10.  "We are relentless in our pursuit of new and exciting ways to generate resources for the foundation. Any learning we will get from MaArte at The Pen, we will put to good use for an even better fair next year."
The high level of Filipino aesthetic expression found in the exhibit range from indigenous tribal materials, local craftsmanship, community-driven enterprise, and even contemporary products with hip and clever references to Pinoy popular culture.
MaArte at the Pen is free of admission and open to the public.
MaArte At The Pen Media Launch

MaArte At The Pen this August! What to expect from our upcoming trunk show? Here are the highlights of our media launch. We look forward to welcoming you to our annual fundraising event!-MaArte At The PenAugust 11-13, 201710am to 8pmThe Gallery, The Peninsula Manila-#MaArteAtThePen #SupportNationalMuseum #ThePeninsulaManila #BeMaArteForACause

Maarte Fairさんの投稿 2017年7月20日