DPWH to Open Plaza Dilao Ramp This Month
The Department of Public Works and Highways (DPWH) eyes to open a portion of the Skyway Stage 3 this July.  
In a statement posted on the department's official Facebook page, Secretary Mark Villar said that they are looking to make the Plaza Dilao Ramp in Manila traversable this month.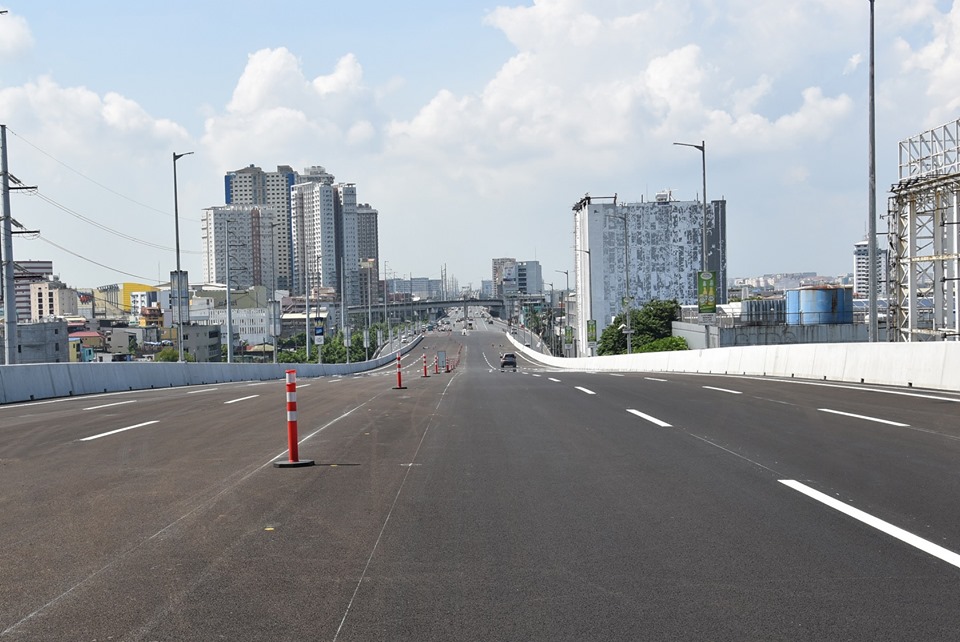 The Plaza Dilao Ramp is part of the Skyway Stage 3 project that aims to connect the North Luzon Expressway (NLEX) and the South Luzon Expressway (SLEX) and to reduce the travel time from Buendia to Balintawak from two hours to 15 to 20 minutes.
Further, the DPWH Secretary detailed on the current progress of the 18.68 km elevated expressway. 
"Section 1 from Buendia Avenue in Makati City to Quirino Avenue in Nagtahan, Manila is now 83% completed, while Section 3 from Ramon Magsaysay Avenue to Balintawak is 81% completed," Villar said in the statement. 
Also read: NLEX-SLEX Connector Road Project to Link C3 Road Caloocan to Santa Mesa and Skyway Stage 3
The project, which stretches over Buendia to Balintawak, will have eight ramps and interchanges located in Buendia Avenue, Pres. Quirino Avenue, Plaza Dilao, Nagtahan/Aurora Boulevard, E. Rodriguez Avenue, Quezon Avenue, Sgt. Rivera St., and NLEX. 
Villar also reiterated that other sections of the highway are being "fast-tracked" to reach its completion date in the first quarter of 2020. 
---
Source: Department of Public Works and Highways Facebook
Images grabbed from DPWH Facebook