Noboribetsu Jigokudani: The Otherworldly Hell Valley of Hokkaido
Japan, particularly the prefecture of Hokkaido, is well-known for its cold weather, thus making hot springs a popular attraction not just for locals but for foreigners alike.
The sources of hot springs around Japan are often projected in a majestic backdrop of mountains and lakes but in the hot spring town of Noboribetsu, the natural wonder is also known as Noboribetsu Jigokudani.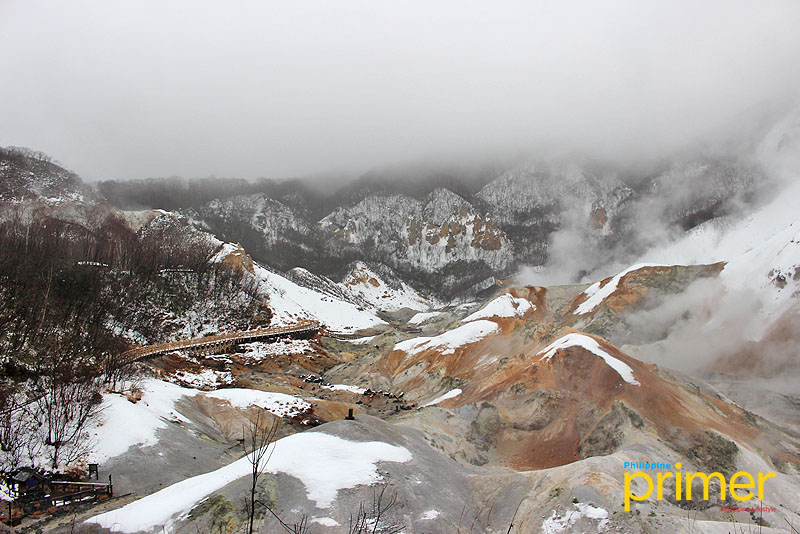 Noboribetsu Jigokudani most popularly known as the Hell Valley is an otherworldliness attraction made up of volcanic rocks and blessed with abundant boiling waters and steams. 
It is a 27-acre smoking crater born after the eruption of Mt. Hiyori thousands of years ago. Hot spring waters from around the town flow through them and various sulfurous ponds, rivers, and natural foot baths surround the valley.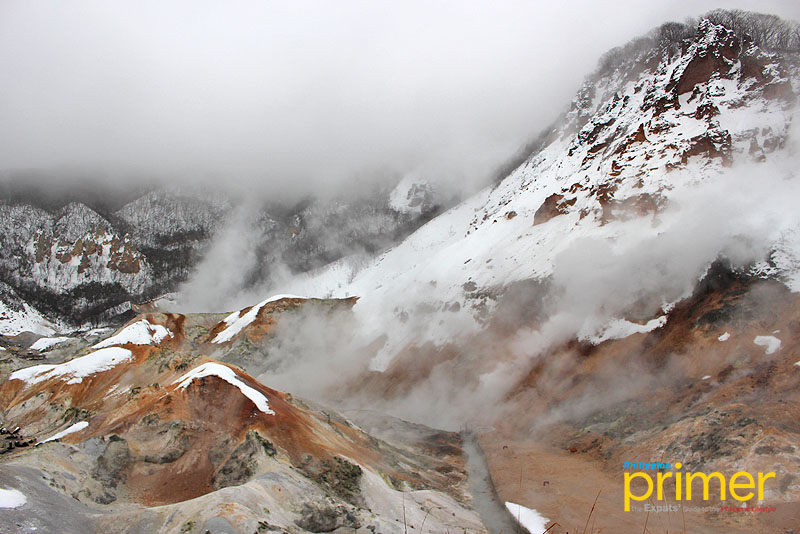 The valley is accessible in every season. Although autumns are equivalent to enchanting forest strolling, winters at the valley are quite different as some foot baths and walking trails are closed.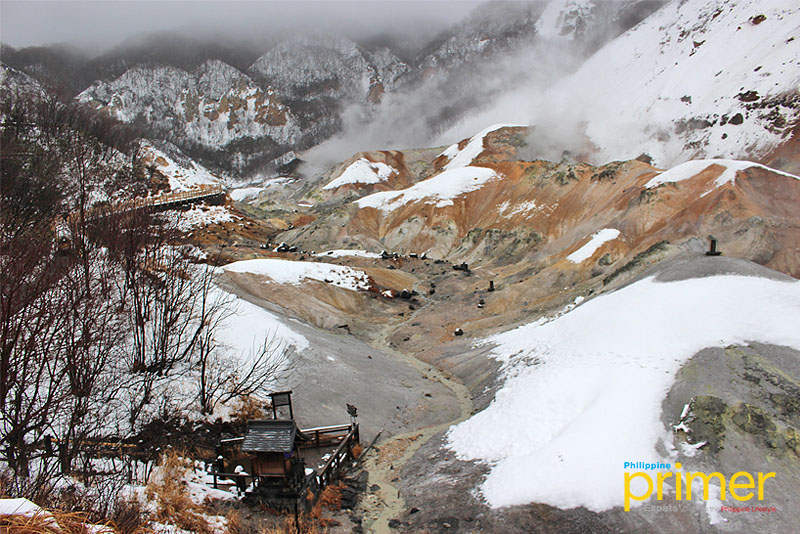 Apart from snows, rain is also expected during the winter season so guests who would like to avail rain boots and umbrellas can visit the Noboribetsu Park Service Center. 
The Noboribetsu Gateway Center also offers guided trekking and snowshoeing adventures. As well as souvenir items and restrooms. Admission is free and parking areas are available.  
Also read: Hakodate Nanae Snow Park in Hokkaido: A Dreamy Haven For Snowboarding and Skiing
General Information
Address: Noboribetsu-onsen-Cho, Noboribetu, Hokkaido
Business Hours: 24/7
Nearest Station: Noboribetsu Onsen Bus Station
Admission: Free 
---
This first appeared in Philippine Primer's English Magazine May 2020 issue.
Written by Denisse Tenorio
You might also like...