El Nido Island Hopping Tour C: Beach Lovers' Special Treat
El Nido Island Hopping Tour C is a special treat for beach lovers as this tour consists of El Nido's most amazing beaches. The tour's highlights are hidden gems that pose a little bit of challenge before being found. Enjoy a diverse bunch of activities on sand and in the waters, still with views of El Nido's stunning rock formations.
The destinations in Tour C are: Secret Beach, Helicopter Island, Hidden Beach, Talisay Beach, and Matinloc Shrine.
Helicopter Island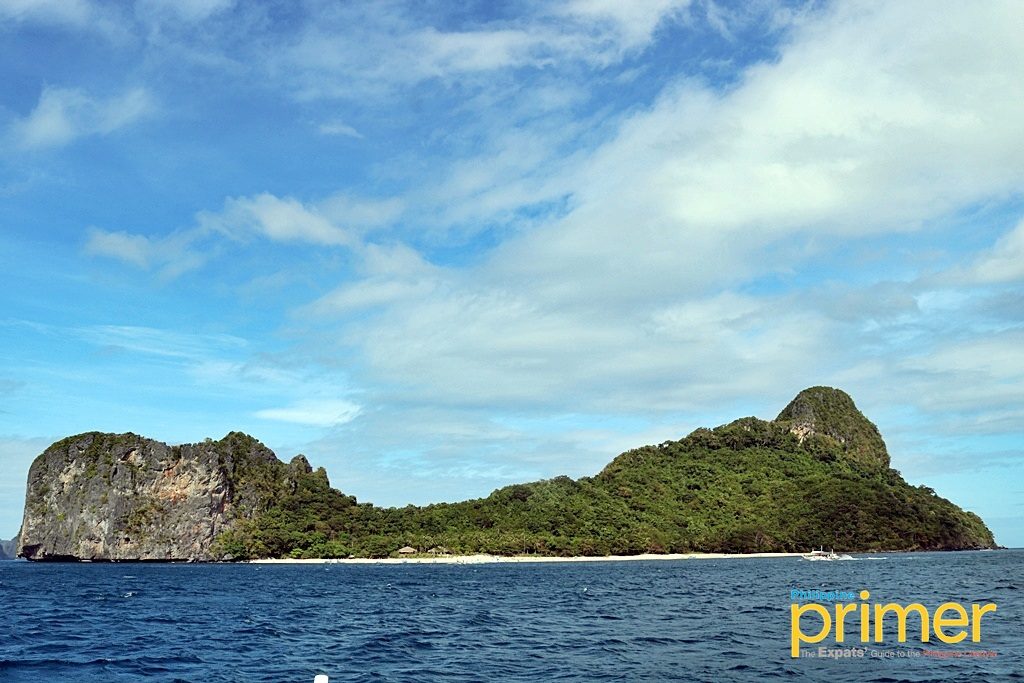 An island shaped like a helicopter.
Helicopter Island is usually the first stop on the tour. It got its name from its shape that resembles a helicopter when observed from afar.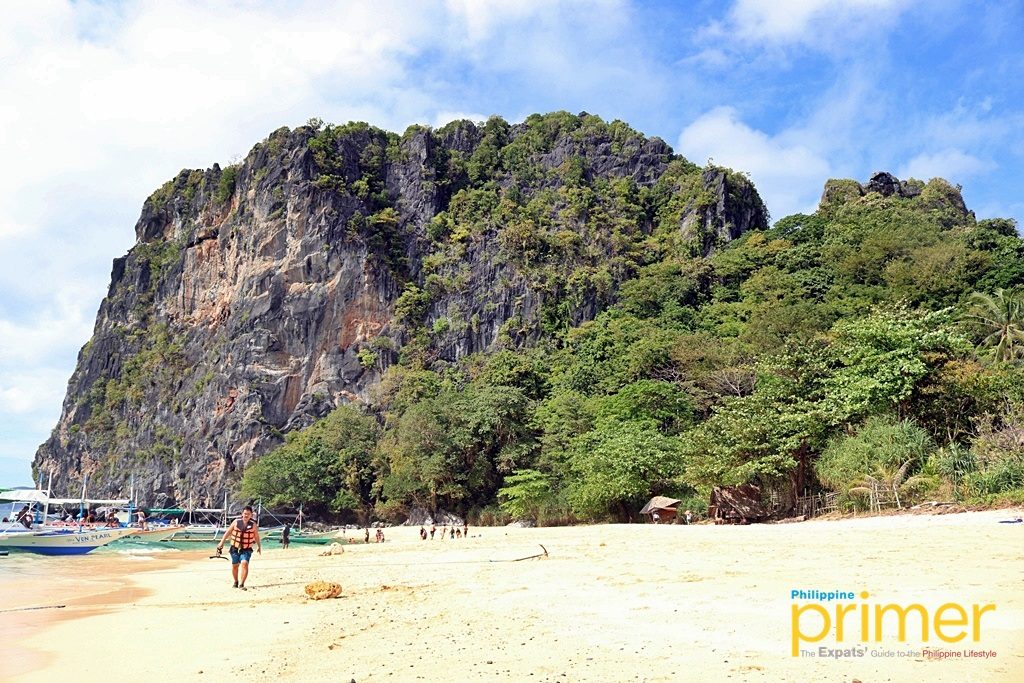 Helicopter Island boasts fine creamy sand.
It boasts a 300-meter creamy sand beach and a coral reef that lies close to the beach, a nice spot for snorkeling.
Hidden Beach
This is just what you see from outside.
Hidden Beach can easily deceive your eyes if not for the name that gives away something promising concealed beyond the rocky shores.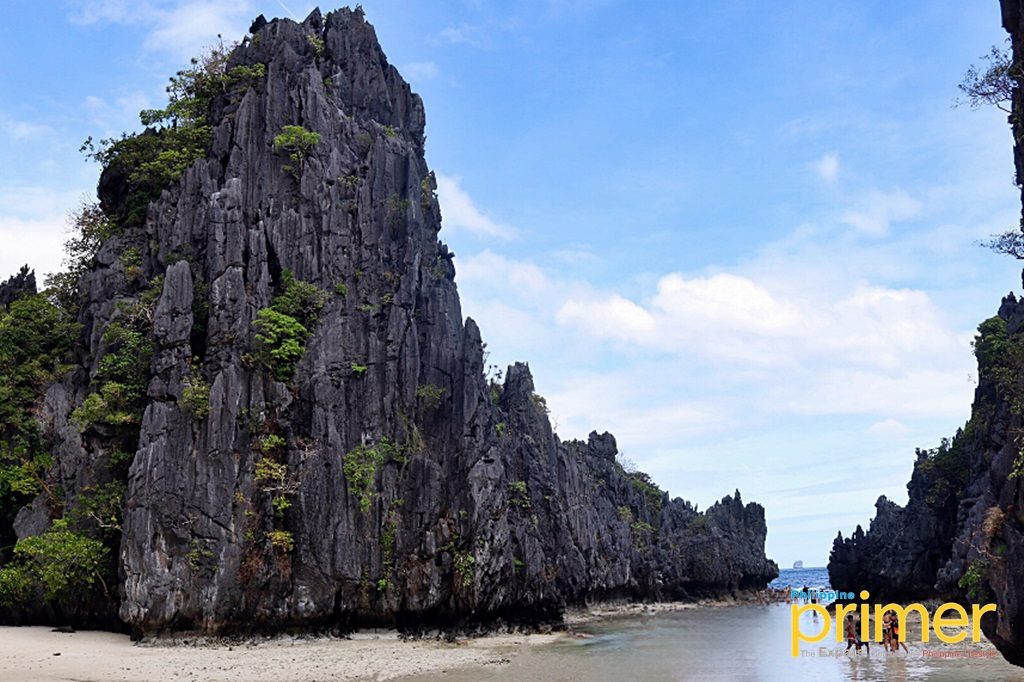 A shallow beach will be revealed, with fine sand and diverse species of fish and corals.
The drop-off for Hidden Beach is a small distance from a rocky shoreline—you will have to jump into the water and walk or swim amid the strong waves to reach the sands. For inexperienced swimmers, don't worry, your guide will also assist you and ensure your safety all throughout!
A glimpse of the West Philippine Sea.
Braving the waters will be worth it once you find a spacious, shallow beach with diverse marine life such as different fish species, starfishes, and corals. The other end of the beach offers a glimpse of the vastness of the West Philippine Sea.
Talisay Beach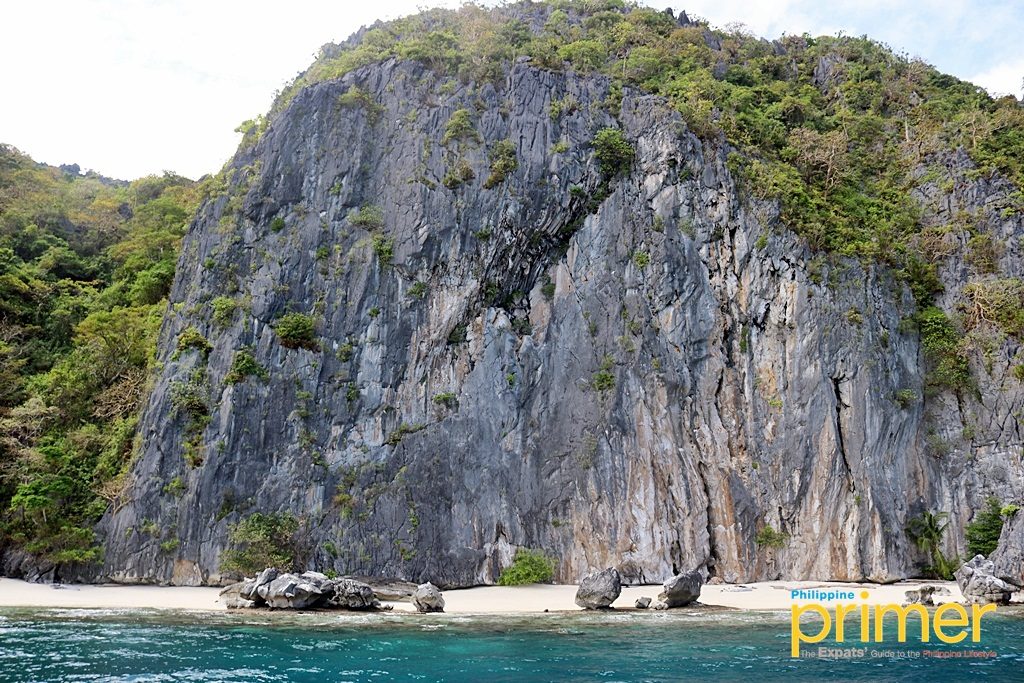 A small beach with a castaway vibe.
Talisay Beach is the usual spot for lunch. Without other people, the beach gives you a castaway vibe, as you sit on the shore with no other people and no other facilities in sight.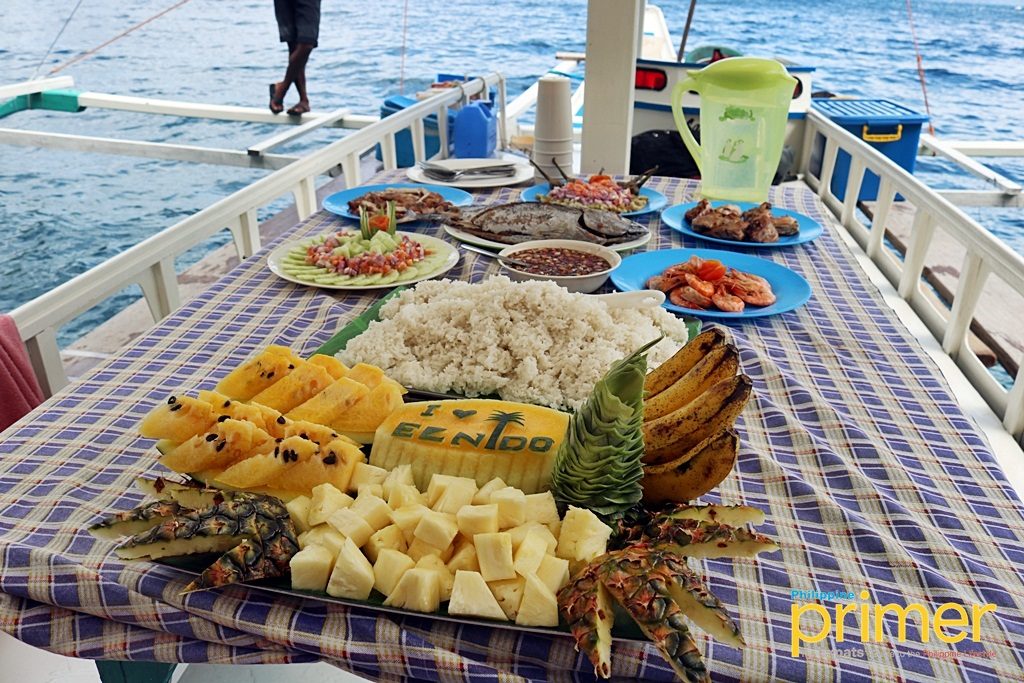 Delicious lunch on the boat!
If you want to achieve this feeling, tell your guide to bring you here early to avoid other lunch-goers. You can choose to eat at the beach or on the boat, the food and table set-up courtesy of your friendly tour guides.
Secret Beach
Secret Beach is another beach that seeks to be found by avid beach lovers—and adventurous swimmers. Getting here is rather more challenging than at Hidden Beach as you have to swim through a small hole that has but a very small gap between its roof and the water.
Since it is totally enclosed by rock walls, the beach gives a feeling of total seclusion and solitude.
Matinloc Shrine
The stop at Matinloc Shrine adds a pinch of historical/cultural learning to the tour as you will be ushered into a forested part of Matinloc Island where religious relics lie hidden. There is a limestone peak nearby for sightseeing.
El Nido Tour Provider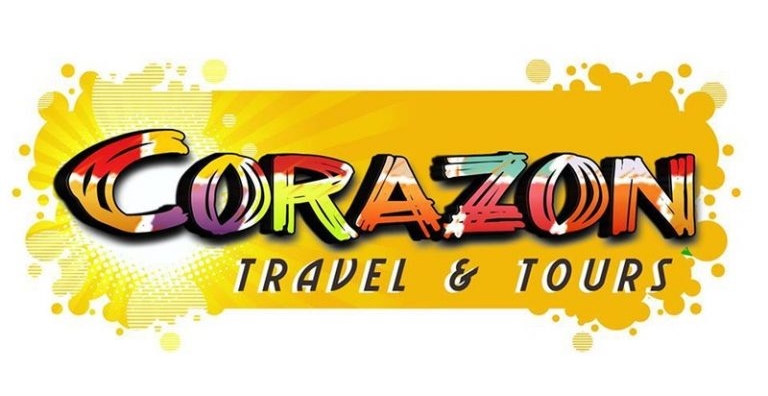 Corazon Travel and Tours offers a tour package for El Nido Island Hopping Tour A starting at Php 1,400/person for joiners. A private tour starts at Php 8,400 depending on the number of people.
The package includes hotel a tour guide, boat transfers, picnic lunch, entrance fees, and pick-up and drop-off at hotels within El Nido town proper and Corong-Corong area.
Corazon Travel and Tours is a duly-licensed travel and tour operator based in Puerto Princesa Palawan, providing an all-in-one complete package with accommodation, eco-tours, and full meals guaranteed to make your stay hassle-free.
They also offer private eco-tours or budget packages for solo or group travelers. All packages provide you with a local tour guide, driver, and tour coordinator to help you get the most out of your stay.
For tips on island hopping in El Nido, such as information on fees to pay, what to bring, and booking a tour, check out our separate blog A Guide to El Nido Island Hopping.
Corazon Travel and Tours Information
Address: G/F PC Arcade Bldg., Junction 1, Brgy. San Miguel, Puerto Princesa City, Palawan
Contact numbers: 0998-970-8790 (Smart) / 0977-843-3339 (Globe) / 0927-685-5534 (Globe) / (048) 433-0508 (PLDT)
Email: travelwithcorazon@gmail.com / corazontravelandtours@gmail.com / corazontravelandtours@yahoo.com
Website: corazontravelandtours.com
Facebook: Corazon Travel and Tours
---
This first appeared in Philippine Primer's Japanese and English Magazine March 2020 issue.
Written by Rei Leaño