Blue Palawan Beach Club in Puerto Princesa: A Beach Resort Where Great Experiences Await
Blue Palawan Beach Club in Puerto Princesa: A Beach Resort Where Great Experiences Await
Setting foot at the lush entrance pathway of Blue Palawan Beach Club in Puerto Princesa, your eyes will instantly land at the infinity pool that is intentionally placed parallel to it, notably overlooking the beach.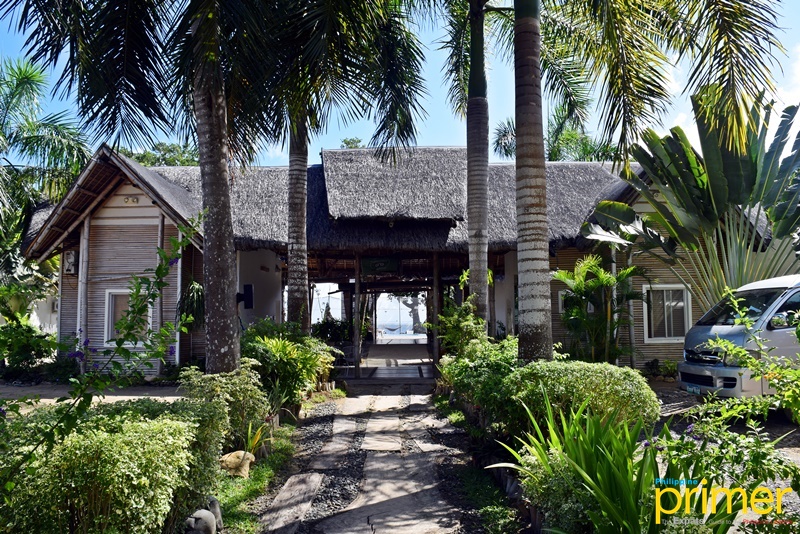 The entrance pathway is dotted with capacious greenery that is a calming sight in itself 
Way past it, you will then see the beach club's fine white sand firmly rooting in place its modern minimalist villas, restaurant, beach bar, and its newest offspring to date—the events tent.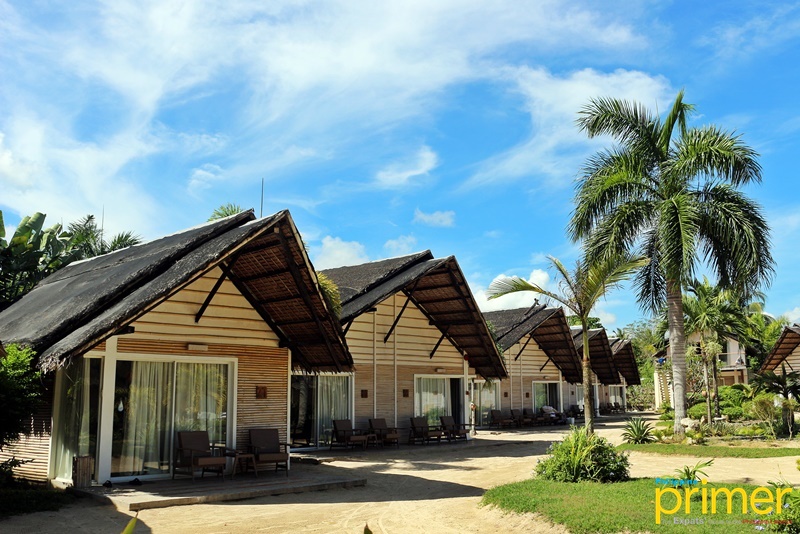 Blue Palawan Beach Club is home to 23 villas that are accordingly divided into four types 
The nipa-hut, bungalow-style villas take the shape of four different types: Twin Room (Php 5,800) with two queen beds, King Room (Php 5,800) with one king bed, Surf Room (Php 14,800) that's recommended for large groups as it can accommodate up to eight people, and Suite Room (Php 14,800) that's equipped with a bathtub, its own balcony, reception area, and dining area.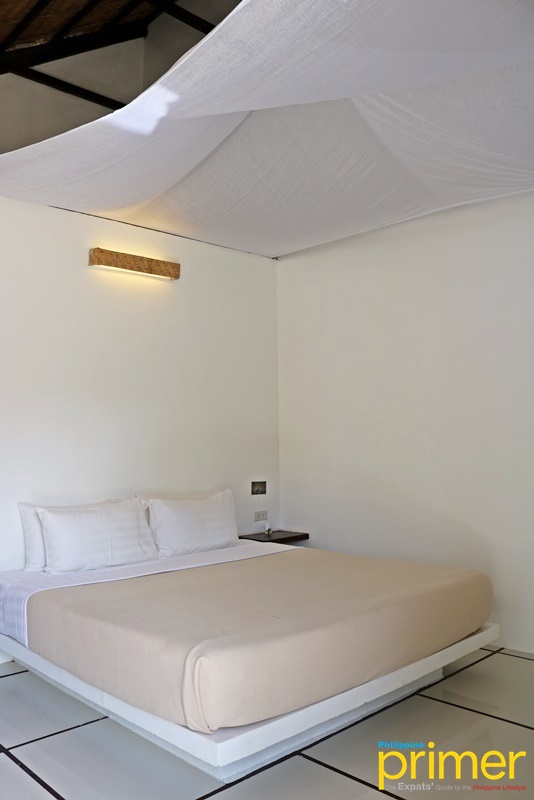 King Room (Php 5,800)
All of these are timidly laced in minimal furnishings and are equipped with two showers and two sinks each, apart from the staple airconditioning units and flat-screen TVs.
The roofed yet open restaurant, meanwhile, is accented by bamboo posts and offers a versatile selection of food that is perfectly fitted to the island vibe. There are seats available right by the pool as well if you want to be fully embraced by the sunlight and the ocean breeze.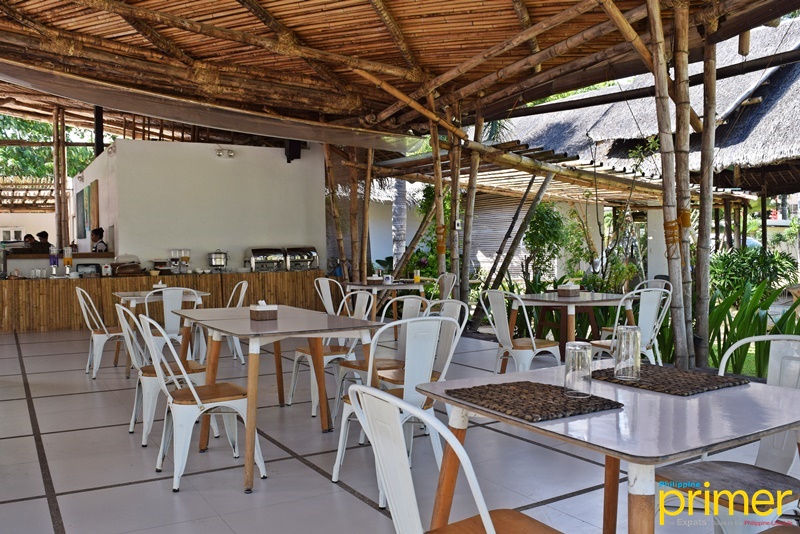 This part of the restaurant is right at the entrance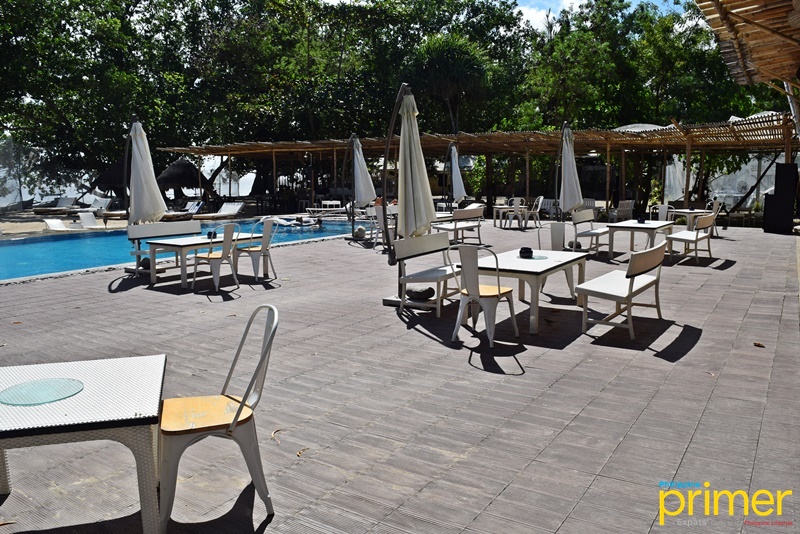 The seats by the beach are accompanied by umbrellas so you don't have to be blinded by the scorching sun
For the beach bar that sits at the far right corner and graced by high chairs with wooden tables, they're planning to pioneer the concept of an actual beach club where daytime is dedicated to partying while the night is scheduled for relaxation.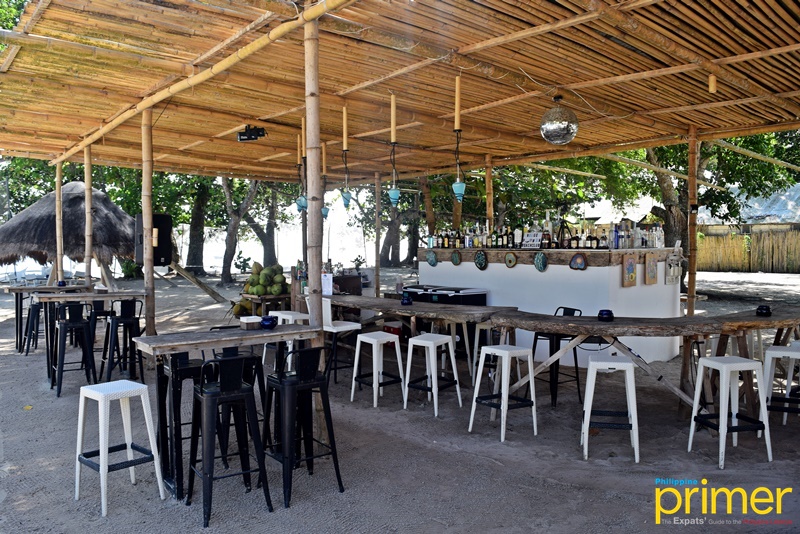 The newly-renovated bar of Blue Palawan Beach Club
Their must-try drink? The Hennessy Milk Tea Cocktail that's a first in Palawan! Switch up your regular milk tea drink with this one that nicely balances the flavor of the milk tea with the soft kick of the cognac.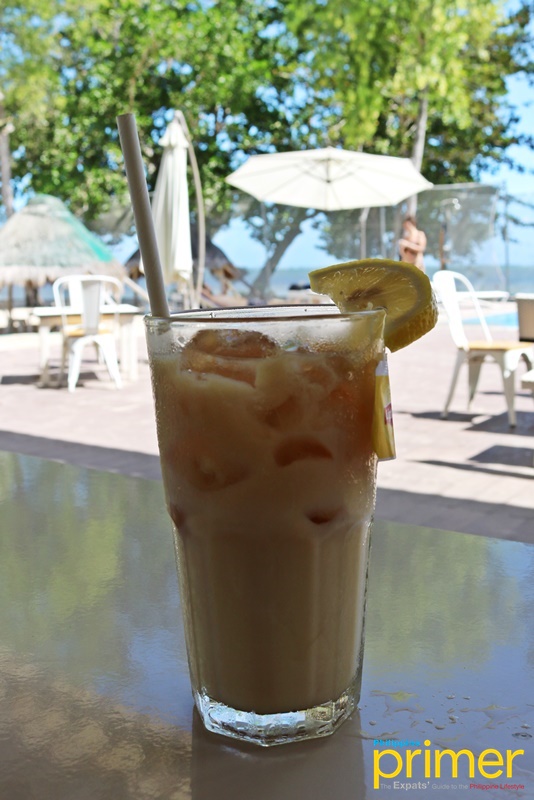 Hennessy Milk Tea Cocktail 
Quite notably, the pool is open to non-guests as well. You just have to pay Php 500—which is inclusive of Php 250 worth of consumable food from the restaurant as well as a complimentary bath towel—and you can already dip on the water anytime from 6 a.m. to 10 p.m.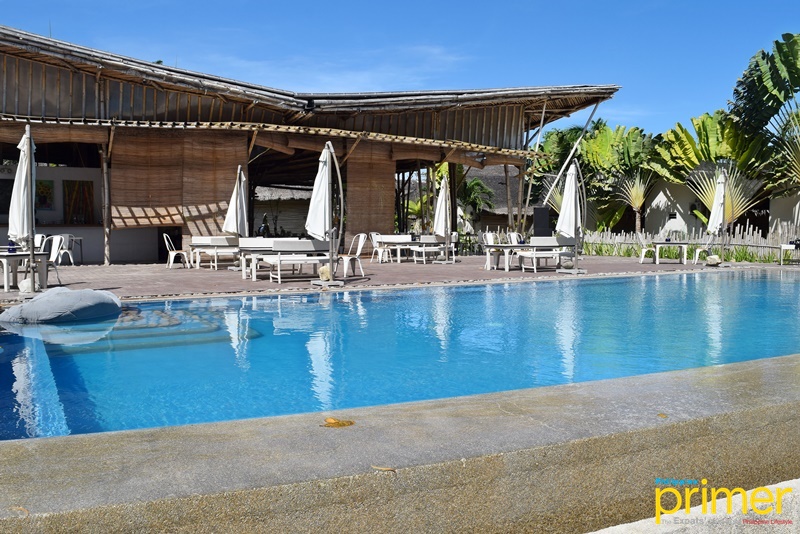 The Events Tent, on the other hand, is a meek expanse that boasts of the right amount of sophistication. It can be rented for Php 35,000 for four hours and for Php 45,000 if you want it to be airconditioned.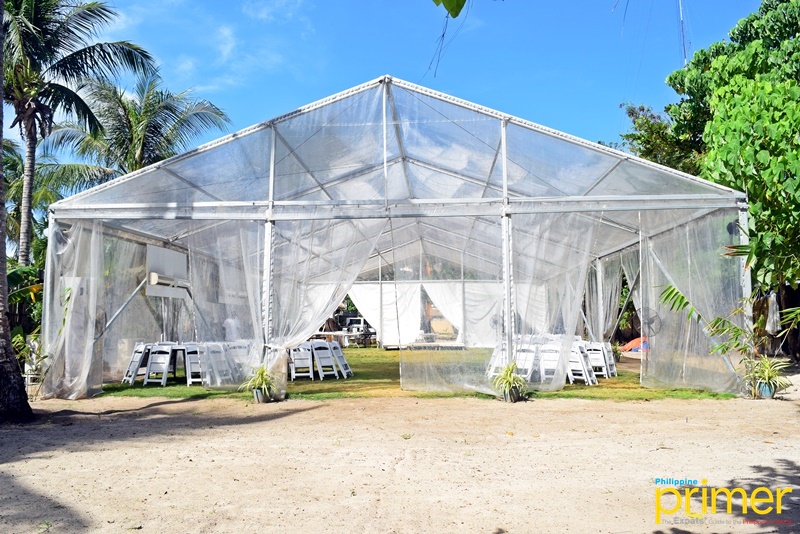 Blue, as fondly called, offers three kinds of menus: Food Menu, Beverage Menu, and the Experience Menu that stays exclusive to the resort—because who else offers a selection of activities in the form where you can choose one as if it's something you'd like to eat, right?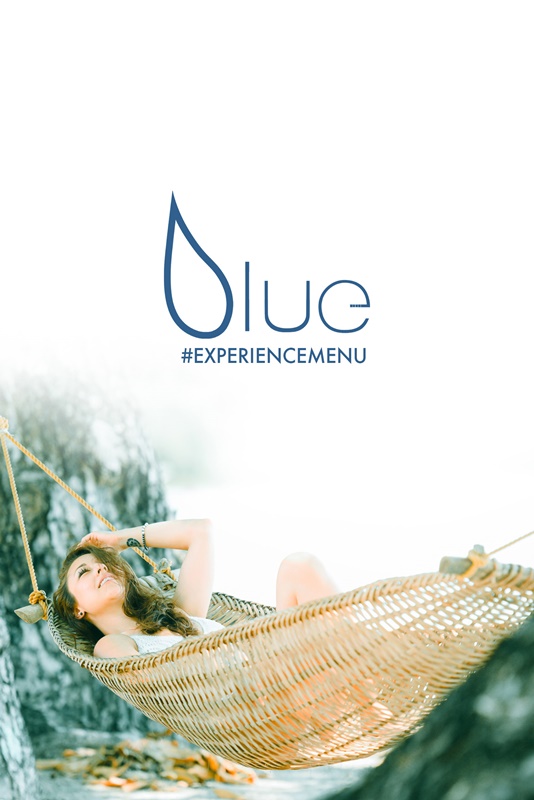 This menu prominently seeks to provide guests a vacation that is greatly tailored to their general preferences by means of the activities divided into three categories.
The forefront would be the Breathe category by which you can get the utmost serenity the island holds. Choose whether you'd like to embark on a Sand Bar Trip, partake at a Sunrise Beach Yoga, treat your body and soul to Water Healing, experience Massage by the Beach, or get a Nail Spa. 
The calm of Breathe is then complemented by the exhilarating activities under Live, where you will be able to hop on the famed Honda Bay tour, party to your heart's extent during the Sunset Session by the beach.
Apart from visiting the Underground River, you can also experience spelunking in Ugong Rock among other things that the Sabang community offers by means of Wonder of Nature, and unleash the deepest adventurous part of your identity as you ride a Monster Truck in the city.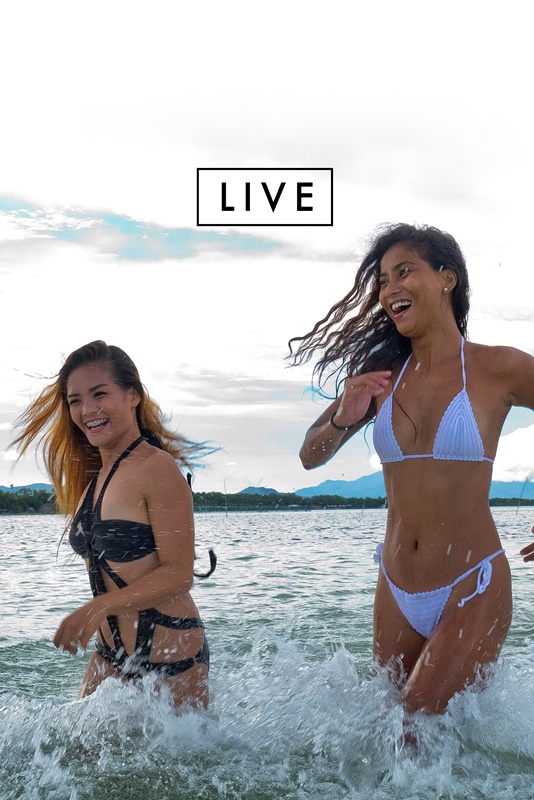 Live also allows you to experience different water activities such as surfing, diving, kiteboarding, paraw sailing, swimming in the West Coast beaches, and even watching the whales and dolphins live their lives.
If you want to slip through a window of intimacy while surrounded by the purest form of nature, the Romance category is the one to choose from. Paddle through a mangrove forest, share a romantic dinner with your special one, bond over an intimate lunch with your friends or family, find calm on top of Baker's Hill, and even cruise a river with fireflies lighting your path!
But more than the leisure-based activities and facilities that Blue bears under its name, what makes it a rather commendable establishment is its unsparing nature.
This is mainly depicted by its inclusion of other Puerto Princesa destinations despite being outside of the business per se in terms of its offered activities, hence resulting in the collective recognition of the whole city and not just of Blue alone.
Also read: Stay at Best Western Plus the Ivywall Hotel Puerto Princesa for Business or Leisure
Plus, they are hands-down dedicated to preserving the environment, visibly through the formation of the organization Nanay Nature that will be focused on bringing libraries to the many communities of Puerto Princesa by means of recycling collected plastic water bottles.
How to get here
• Blue Palawan Beach Club is located along BM Rd. From the provincial capitol of Palawan, just ollow Puerto Princesa North Rd. to Lansanas Rd. in Brgy. San Pedro. Continue driving along this road until you see BM Rd.
Details
Address: East Coast Beach, BM Rd., Puerto Princesa, Palawan
Contact: 0918-814-1111
Check-in: 2 p.m.; Check-out: 12 p.m.
Website: bluepalawan.com
Facebook: facebook.com/BluePalawan
Instagram: instagram.com/bluepalawan
---
This first appeared in Philippine Primer's Japanese and English Magazine February issue.
Written by Shairah Nabong
You might also like...