JAPAN TRAVEL: Hakodate's Scenic and Picture-Worthy Spots
The beautiful thing about cities like Hakodate lingering meekly, contently under the radar is that it gives a rewarding feeling to those who find it. Although in recent years, it is gradually becoming more and more recognized by visitors of Hokkaido Prefecture, Hakodate remains an honest-to-goodness city. And that's part of the city's charm—it does not try hard to impress.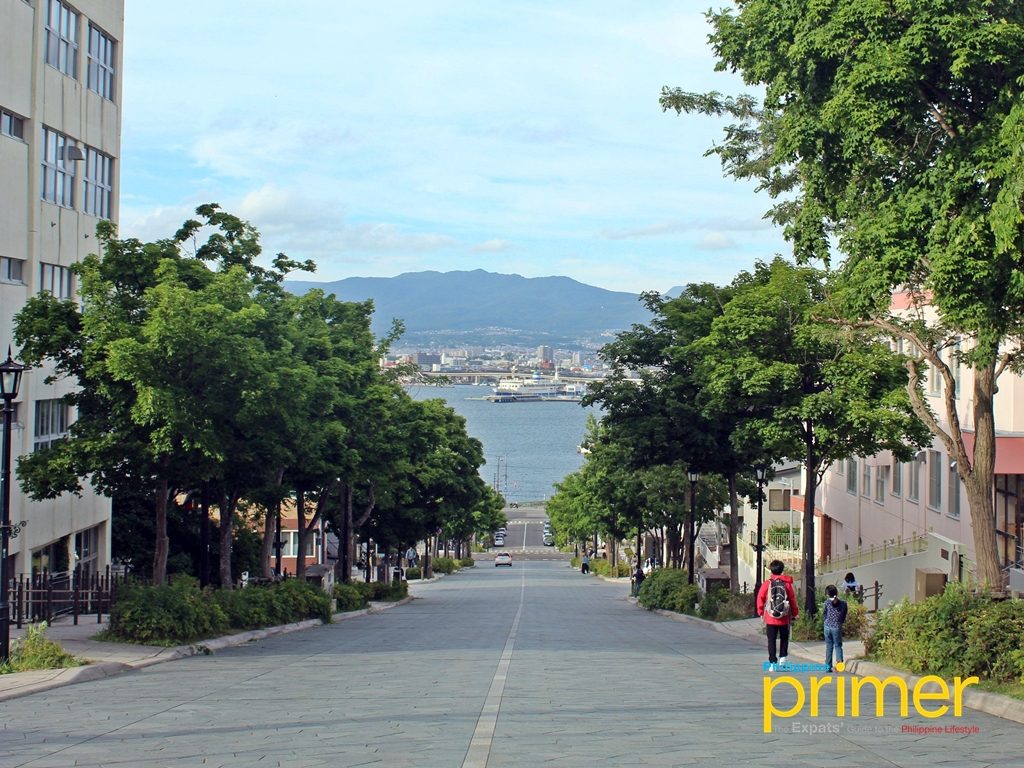 There are, however, attractions that have helped put Hakodate on the map. These are places that will help you give you a nice jumpstart on getting to know the beauty of this underrated northern city of Japan. They are also some of the best places for photo enthusiasts to capture or for you to take creative photos of yourself and your group. Don't worry—these places are still not touristy!
Mt. Hakodate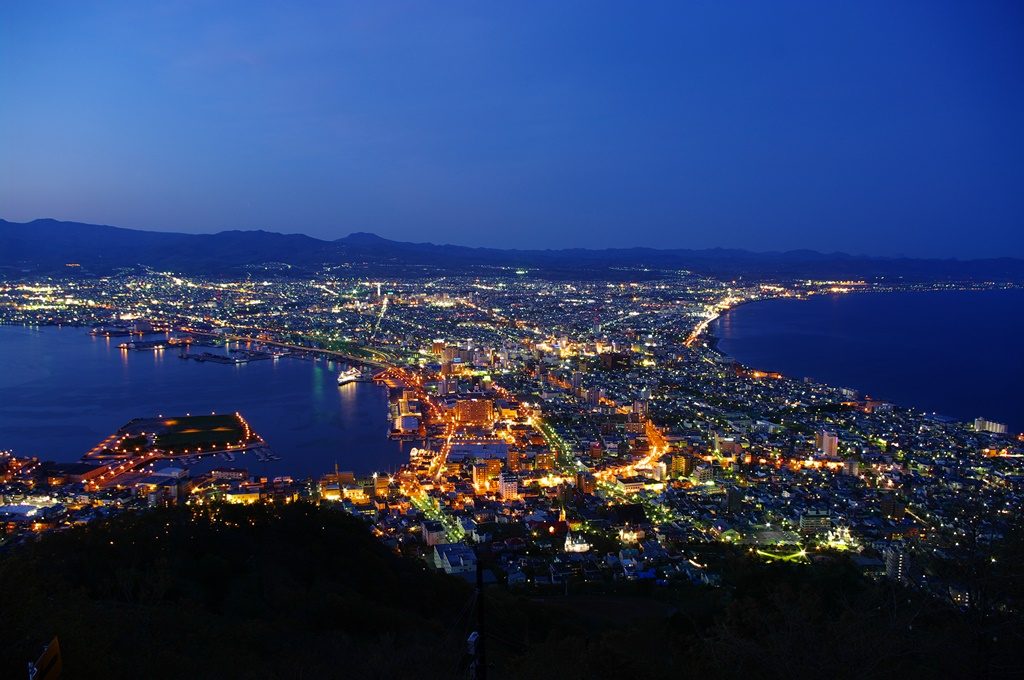 If you go to Hakodate, you'll get to see one of the best night views in the world!
Locals and tourists alike gather at the top of Mt. Hakodate every after sunset to watch the magnificent prospect of the city sparkling brighter than the evening sky—a view that has been deemed one of the three best night views in the world.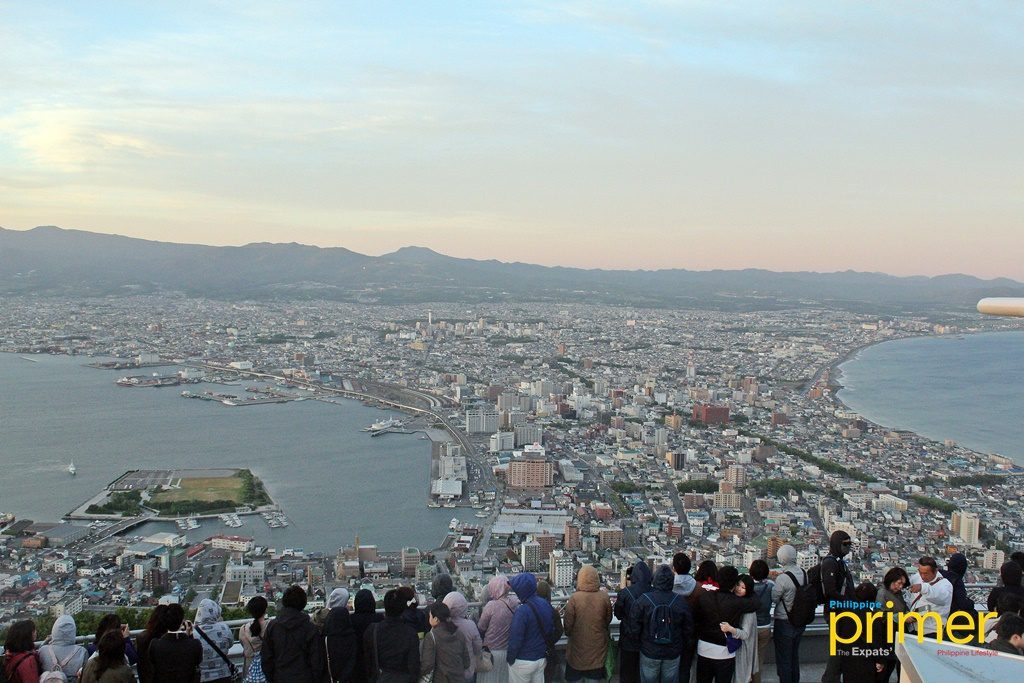 Understandably, more people flock to the viewing deck of Mt. Hakodate at sundown than any other time of the day.
Hakodate Bay and Tsugaru Strait squeeze into a curve on opposite sides, giving downtown Hakodate its distinctive shape, like the stem of a wine glass, that expands into a mountainous horizon. This mesmerizing form can easily be observed during the day.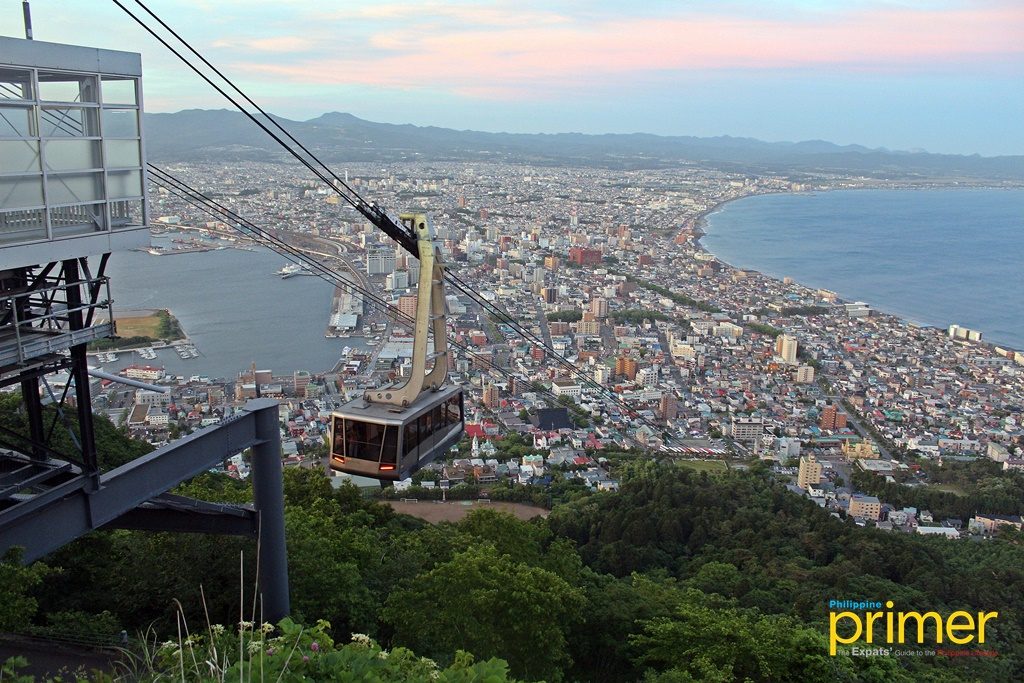 A ride in Mt. Hakodate Ropeway takes about 3 minutes.
While there are different ways you can get to the top—by bus, taxi, rental car, or by foot—Mt. Hakodate Ropeway is an essential experience. At the summit, there are two restaurants that offer views while dining, as well as souvenir shops. 
Mt. Hakodate Information
Nearest stop: Ropeway Mae Bus Stop / Jujigai Station (tram)
Location: 19-7, Motomachi, Hakodate City, Hokkaido
Hours: Apr 25 to Oct 15 – 10 am to 9:50 pm (last ascent) / 10 pm (last descent); Oct 16 to Apr 24 – 10 am to 8:50 (last ascent) / 9 pm (last descent)
Website: 334.co.jp/en/
Ropeway prices: Roundtrip – ¥1,500 (adult) / ¥700 (child) / One way – ¥1,000 (adult); ¥500 (child)
Also read: Mt. Hakodate is One of the World's Best Night Views
Motomachi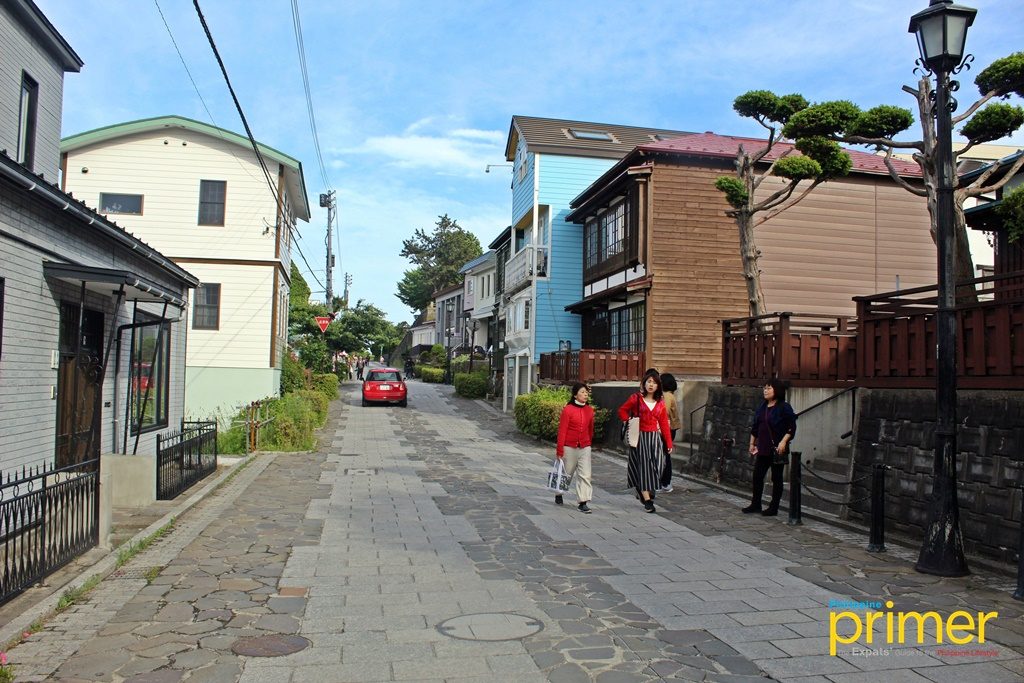 Much exploration awaits on the streets in Motomachi, Hakodate.
Motomachi is a quaint historical district with an East-meets-West vibe bestowed by the foreign traders that inhabited it after Hakodate opened up as a port in 1859. It is ideal for a historical tour, architecture appreciation, photography, and cafe hopping.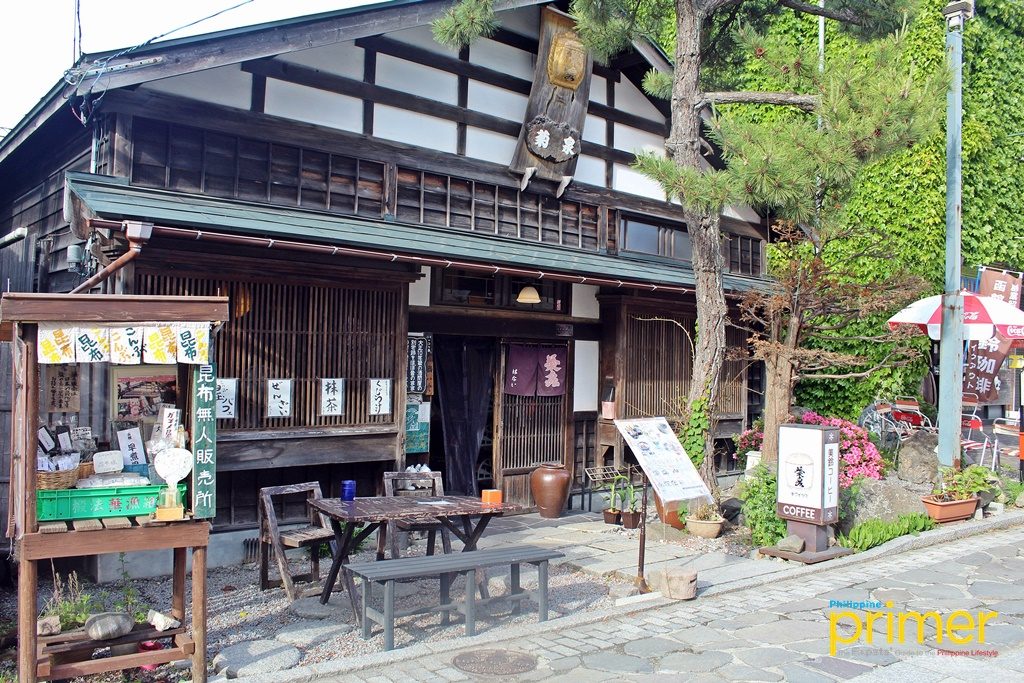 Take some time to stop by rustic Japanese restaurants and tea shops in Motomachi.
The area is best explored by foot, traversing Motomachi Park and Minatogaoka Street, a major thoroughfare lined with Western-influenced buildings and quaint shops.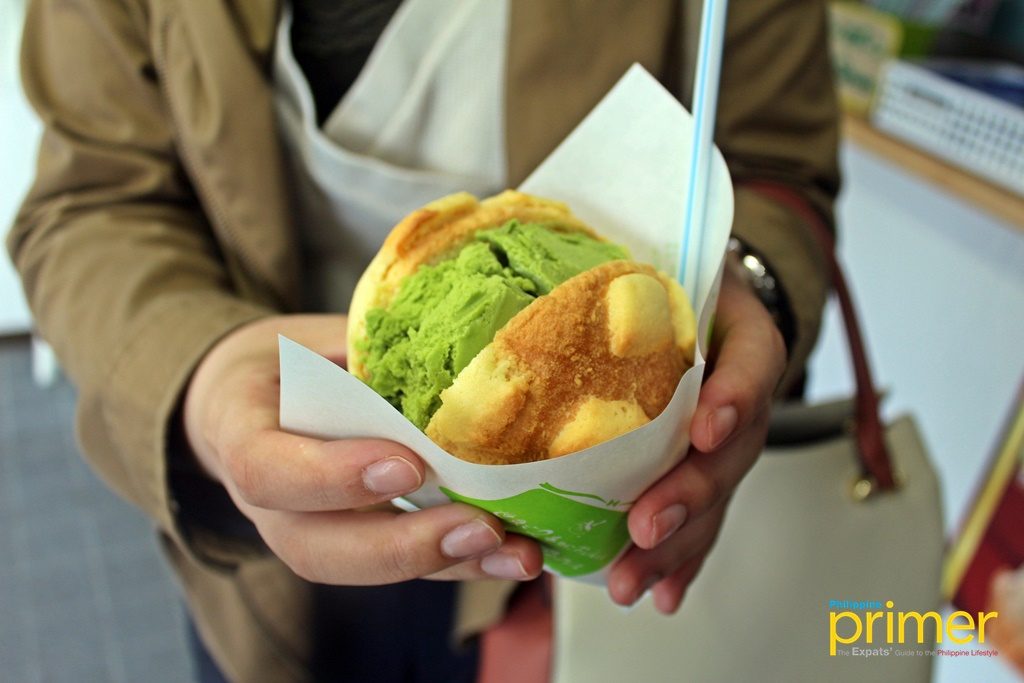 Motomachi is the only place you can find "The Second Most Delicious Ice Ceam Melon Bread in the World"—yes, that's the name of the shop!
Another beautiful feature is the 19 sloping streets that lead to the port—the most picturesque of which is the Hachiman-Zaka Slope, a famous spot for solo and group pictures.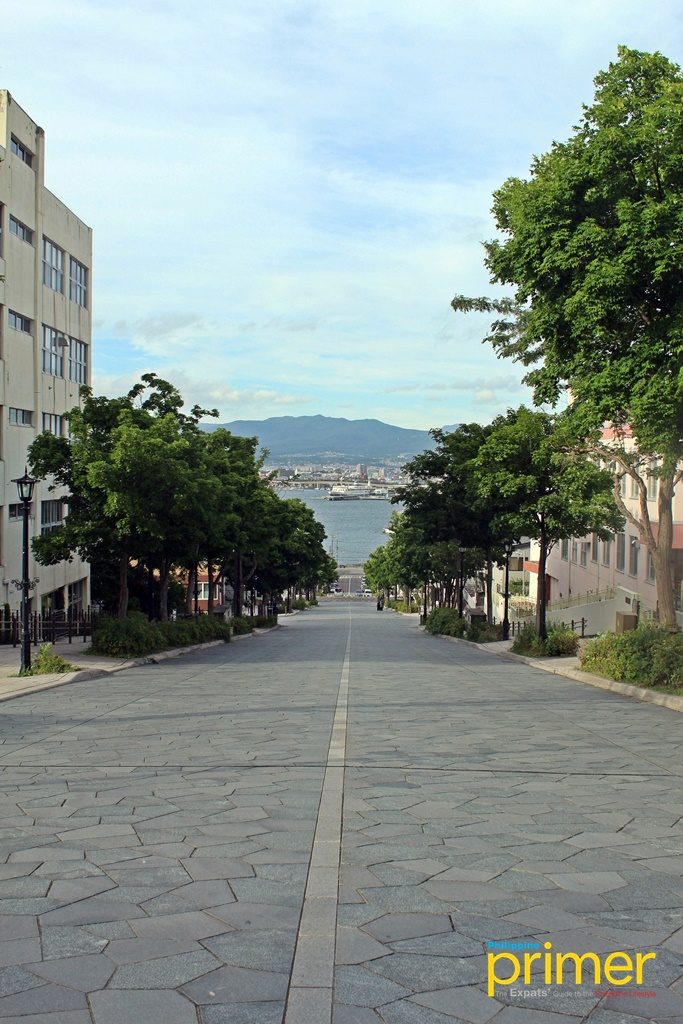 The Hachiman-Zaka Slope in Motomachi is 100% Instagram-worthy!
You can end your walk at Mt. Hakodate Ropeway, which is just a few hundred meters away. 
Motomachi Information
Nearest stop: Suehirocho Station / Jujigai Station (tram)
Motomachi Tourist Information Center address: 12-18 Motomachi, Hakodate City, Hokkaido
Office hours: Jul to Aug – 9 am to 7 pm; Sep to Jun – 9 am to 5 pm
Also read: Motomachi Roman Catholic Church in Hakodate
Hakodate Park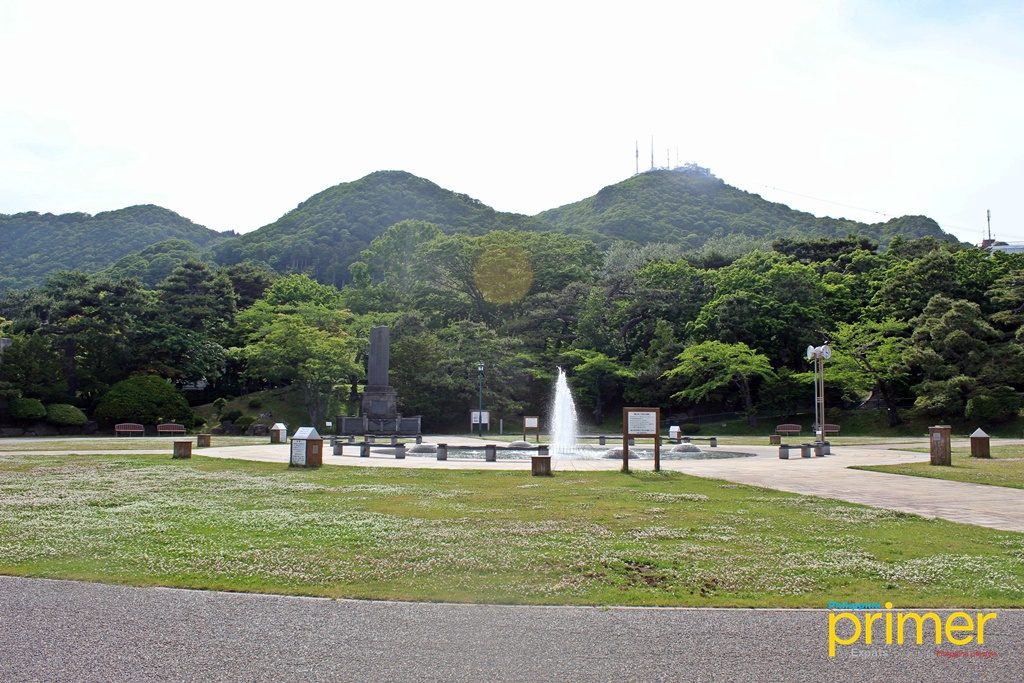 Hakodate Park is where you'll find locals refreshing, walking their pets, or spending time with children.
Hakodate Park may seem like an ordinary park, a place that more locals go than tourists. However, it is also a nice place to hang out for some refreshing scenery and observation of local life. The park is clean and well-maintained, surrounded by lush trees and fresh air.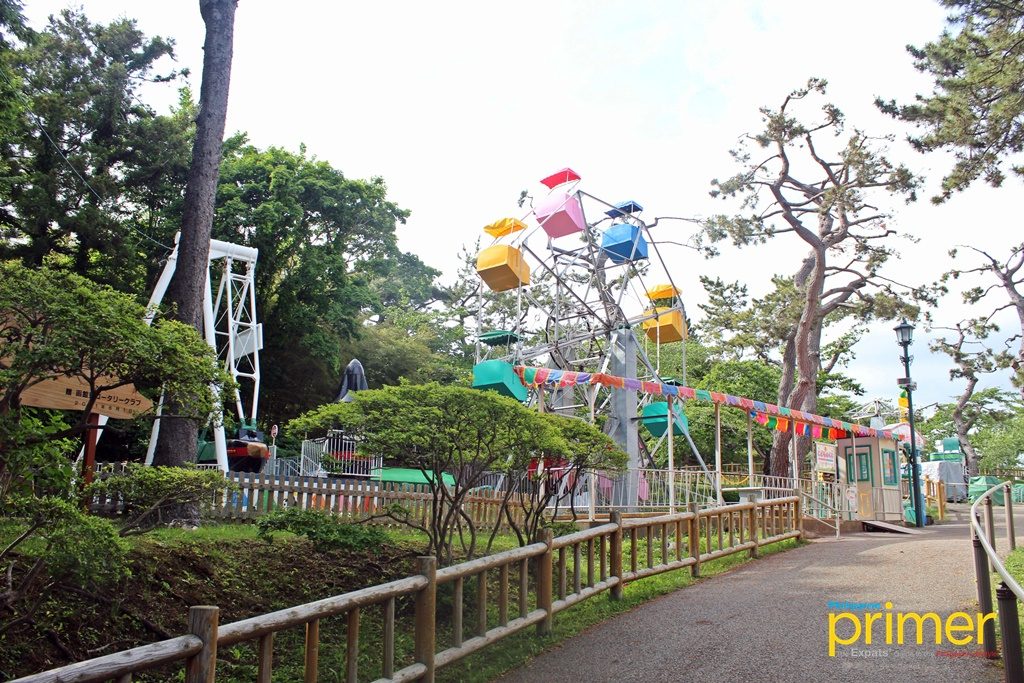 Hakodate Park is home to the oldest Ferris wheel in Japan!
Just a short walk from Motomachi and Mt. Hakodate Ropeway, the park is especially ideal for families with kids as it comprises a mini zoo and a small amusement park called Kodomo-no-Kuni, whose Ferris wheel is the oldest in Japan. It also has a historical value as it is the first park in Hokkaido, built in 1879.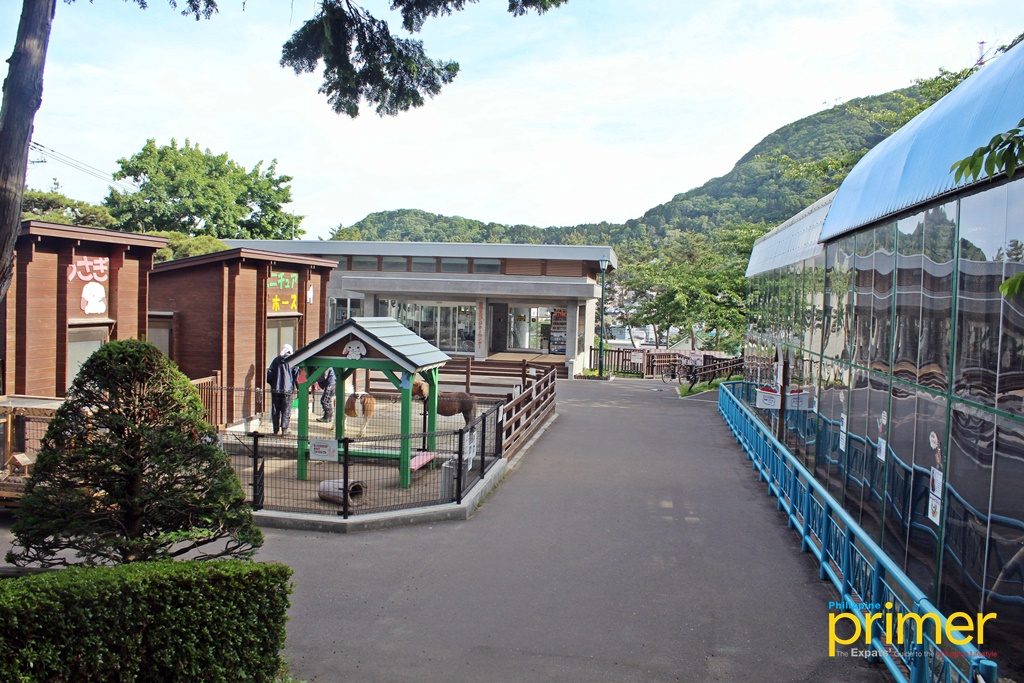 Donkeys, squirrels, amphibians, reptiles, birds—there are a lot of animals to meet at the mini zoo in Hakodate Park.
Hakodate Park also becomes more attractive when it is colored with cherry blossoms in spring and fallen leaves in autumn. 
Hakodate Park Information
Nearest stop: Hakodate Park Bus Stop / Aoyagi-cho Station (tram)
Address: 17 Aoyagi-cho, Hakodate City, Hokkaido
Hours:
· Park: Always open
· Kodomo-no-Kuni: Apr to Nov, weekdays – 11 am to 4 pm; Spring, summer, weekends & holidays – 10 am to 5 pm
· Mini zoo: Apr to Oct – 8:45 am to 5 pm; Nov to Mar – 8:45 am to 4 pm
· Hakodate City Museum: Apr to Oct – 9 am to 4:30 pm; Nov to Mar – 9 am to 4 pm; closed on Mondays, last Friday of the month, holidays except Golden Week and Culture Day, year-end and New Year
Visitor Center: 8:45 am to 5:30 pm
Website: hakodate-jts-kosya.jp/park/hakodate/
Prices:
· Kodomo-no-Kuni: ¥300/ride; ¥2,200 for 8 discounted tickets
· Mini zoo: free
· Hakodate City Museum: 100¥
Also read: Hakodate Park, One of the Oldest Parks in Hokkaido
---
Written by Rei Leaño