JAPAN TRAVEL: Mt. Hakodate is One of the World's Best Night Views
Recognized as one of the three best night views in the world, Mt. Hakodate is a sight to behold when in Hokkaido.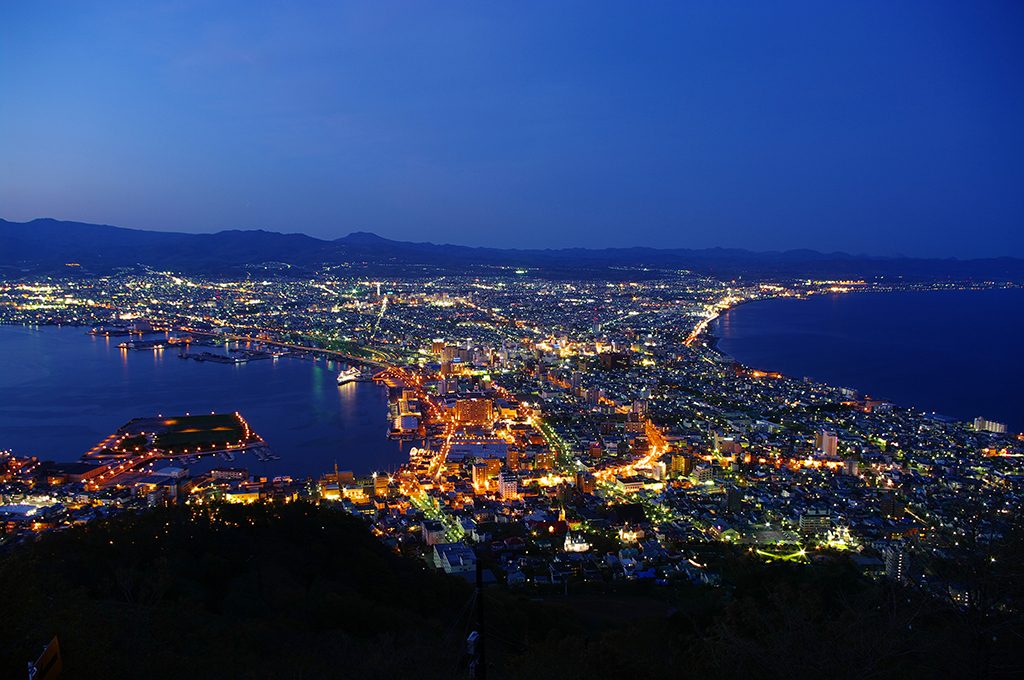 The view on top of Mt. Hakodate
Mt. Hakodate is a 334-meter-high mountain in Japan which can be reached via ropeway, car or bus. It is located between two seas and is cited as having one of the best night views in Japan, and it was given a three-star rating by Michelin Green Guide Japon. City lights that adorn Mt. Hakodate show off its breathtaking views to every tourist visiting the place.
The Mt. Hakodate Ropeway, one of the easiest way to access the observatory
One way to reach the top of Mt. Hakodate is via the Mt. Hakodate Ropeway, a three-minute cable car ride that offers a delightful panoramic view of the town. When you reach the mountaintop, an observation deck is available for taking photos of the glorious scenery. Ropeways operate at a 15-minute interval. Tourists may also have the option to hike from the base up to the summit that takes about an hour starting from the Information Center.
The observation tower that allows the guests to catch a glimpse of the beautiful scenery gets crowded easily during peak season. During the winter season, the weather can be extremely cold so please dress warmly.
How to get here
By bus: Take the Hakodate Mountain Climbing Bus at the JR Hakodate Station. The ride takes about 30 minutes depending on traffic conditions, but the operations are not available in winter. One way fare is ¥400.
By taxi: For groups of three to four persons, you may opt to ride a taxi to go to the summit. You may ask the same taxi to wait until you are finished taking the photos. Fare ranges from ¥8,000 to ¥16,000. Aside from taxi, rental cars are also available. Both operations are not available during winter for safety reasons.
By ropeway: From the base station, it takes about a three minute-ride to reach the observatory. Please secure a ticket at the ticket counter on the ground floor. Ropeway operations may also be canceled depending on weather conditions. Roundtrip fees are ¥1,280 for adults, ¥640 for children. Children 2 y/o and below may ride for free.
Details
Website of Mt. Hakodate: https://www.hakodate.travel/en/top7/night-view
Website of Mt. Hakodate ropeway: https://334.co.jp/eng/
Ropeway operational hours: Apr 25 to Oct 15 – 10 am to 9:50 pm (last ascent) / 10 pm (last descent); Oct 16 to Apr 24 – 10 am to 8:50 (last ascent) / 9 pm (last descent)
---
This also appears in Philippine Primer English Magazine's January 2019 issue.