JAPAN TRAVEL: Hakodate's Local Life and Cuisine
Being the third biggest city in Hokkaido Prefecture, Hakodate is not a total stranger but it sure is one of Japan's underrated cities. It is a quaint and undemanding travel destination that offers simple yet precious joys such as experiencing the vibrant local life, eating fresh and delicious delicacies, and achieving quality time with yourself and with loved ones.
If you want to immerse yourself in local life and go on a gastronomic tour—which are some of the best things to do in this wonderful port city—be sure to check out these places in Hakodate!
Hakodate Morning Market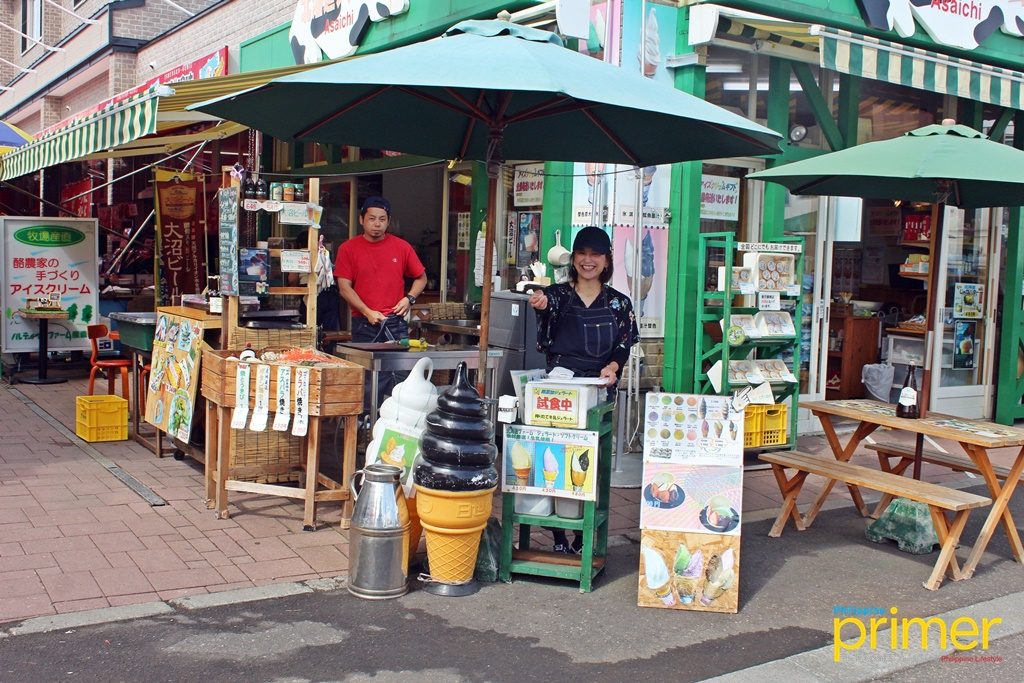 The smiles of Hakodate locals are sincere and radiant!
While Hakodate is a placid, laidback town on the whole, each and every local, young and old, possesses a kind of fresh vitality that emanates when they come together in one place. And that's what excites an early visit to Hakodate Morning Market, a great place to immerse in the town life and mingle with the friendly locals.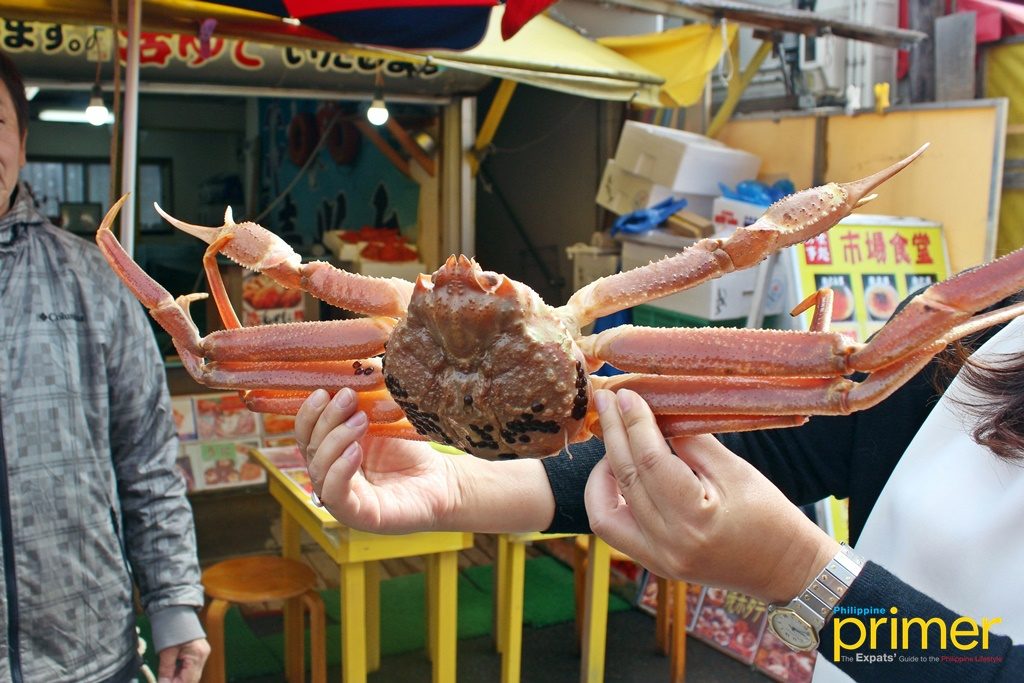 An extremely friendly local vendor in Hakodate Morning Market lets us touch a huge crab!
There are approximately 250 retailers occupying a 33,000-sqm expanse located close to Hakodate Station. Seafood vendors and sushi and kaisendon restaurants dominate the market. Large crabs such as red king crab and hair crab are popular. There are also sections for fresh agri products and local souvenirs.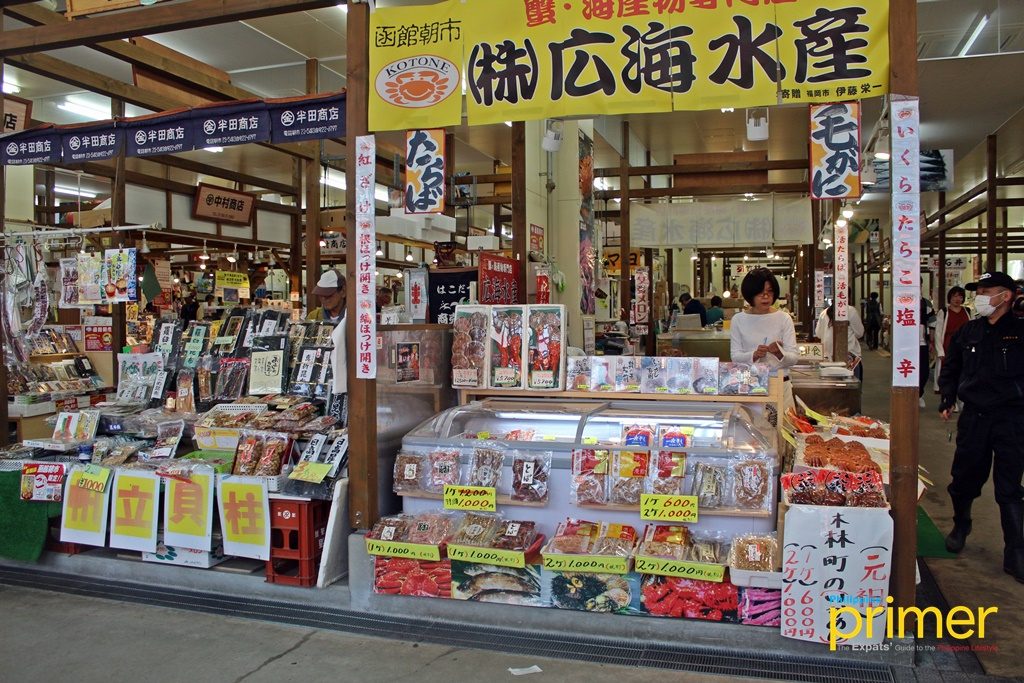 There's a lot to find at Hakodate Morning Market.
One of the popular attractions is Ekini Ichiba, where you can experience the fun of catching live squid. At market value, you can catch one squid and have it prepared as sashimi for you to enjoy.
You may also find interesting seafood-related items such as Hokkaido Farm's squid ink soft cream (¥380), which tastes just like another delicious dairy concoction.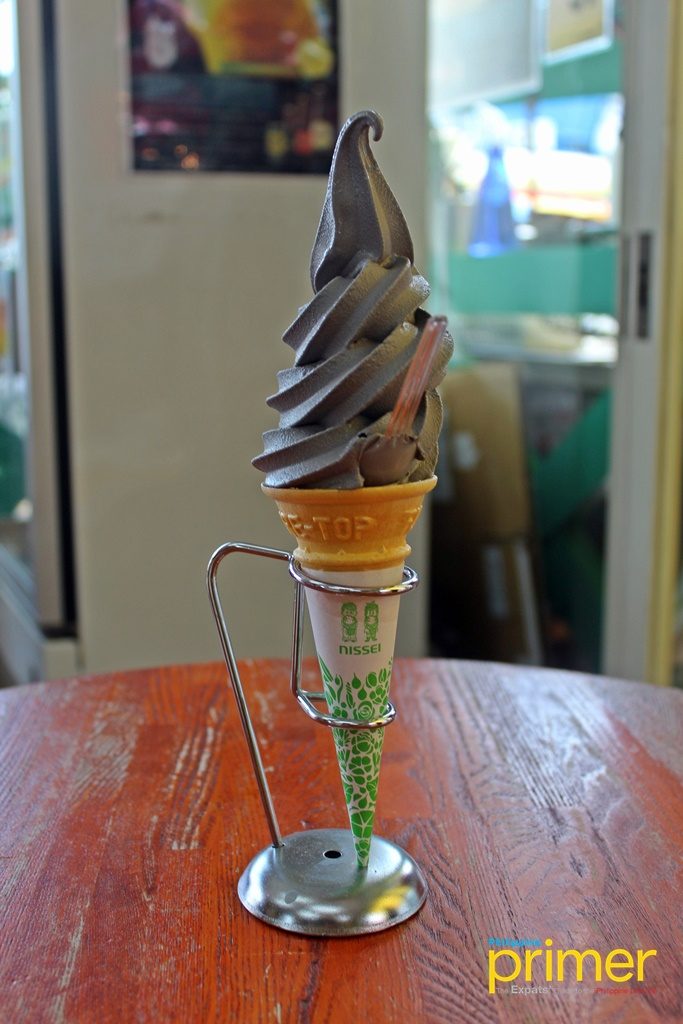 Squid ink soft cream at Hokkaido Farm (¥380)
A slice of Hakodate's sweet melon (¥400/slice) is also a must-try luscious fruit snack.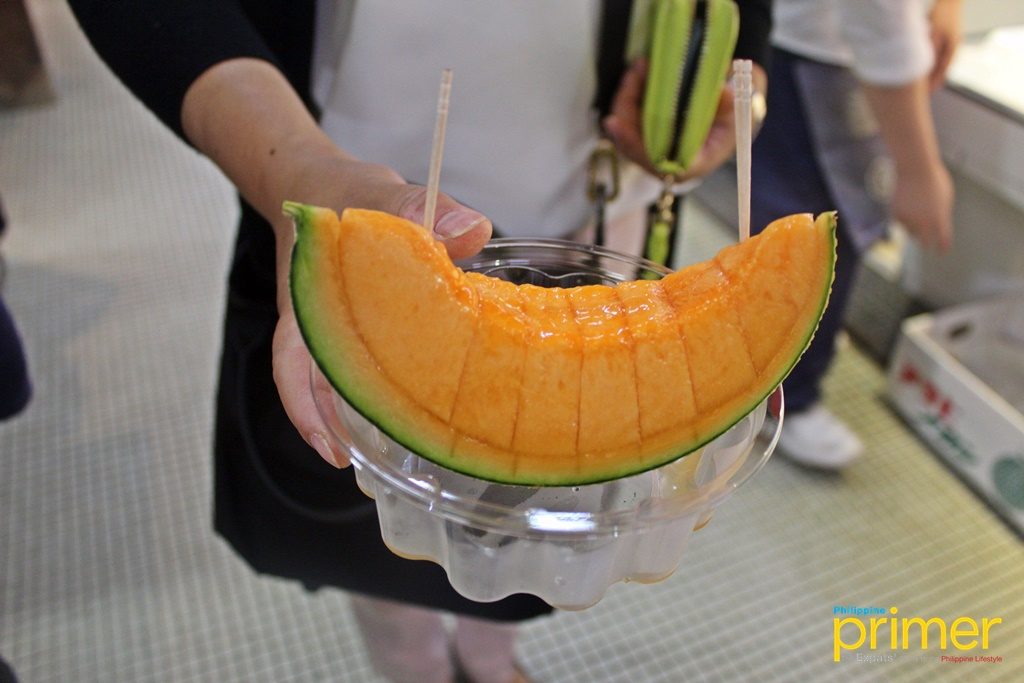 Sweet melon (¥400/slice)
The best time to go to Hakodate Morning Market is from 8 am to 10 am. It is only 1 minute away by foot from Hakodate Station and 2 minutes from Hakodate Danshaku Club Hotel & Resorts, which has partner restaurants in the market.
Hakodate Morning Market Information
Location: 9-19 Wakamatsucho, Hakodate City, Hokkaido
Hours: Jan to Apr – 6 am to 2 pm; May to Dec – 5 am to 2 pm
Website: hakodate-asaichi.com (Main) / uu-hokkaido.com/corporate/hakodate-asaichi.shtml (English)
Also read: Hakodate Morning Market Offers Fresh Seafood and Produce Daily
Aji no Ichiban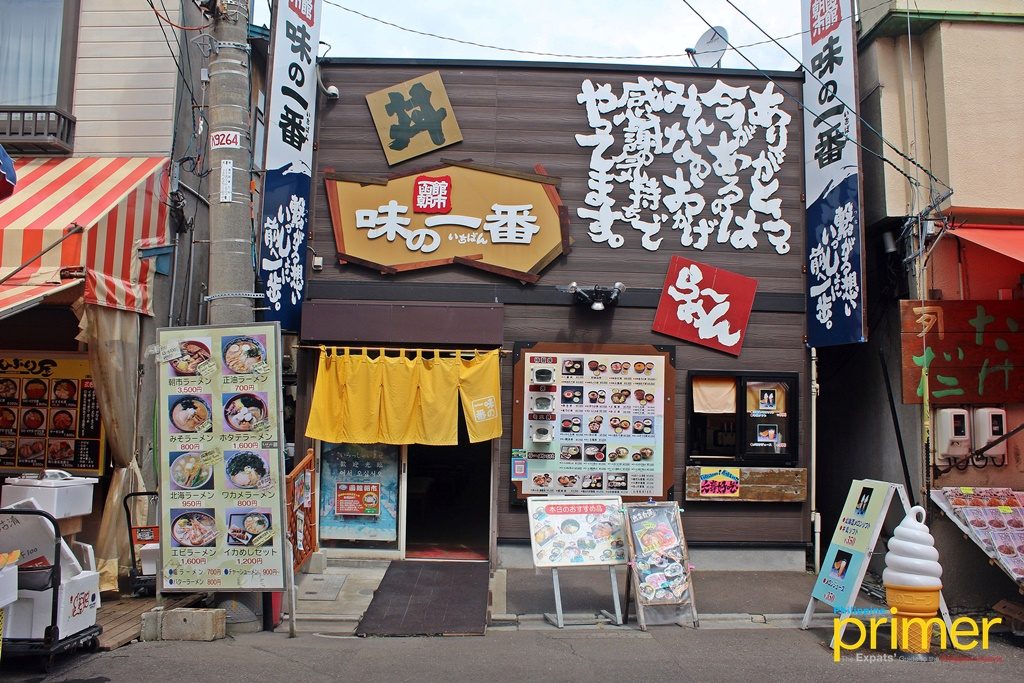 The rustic facade of Aji no Ichiban invites market-goers for a real Japanese dining experience.
Aji no Ichiban is a long-established restaurant that offers over 50 menu options—a huge assortment of seafood rice bowls and ramen—illustrated on the walls of the restaurant. 
The interior is spacious, with a variety of seating styles—wooden tables and chairs, kotatsu tables, and counter seats. The walls are also covered with cute drawings of the restaurant's offerings, as well as dedications from patrons.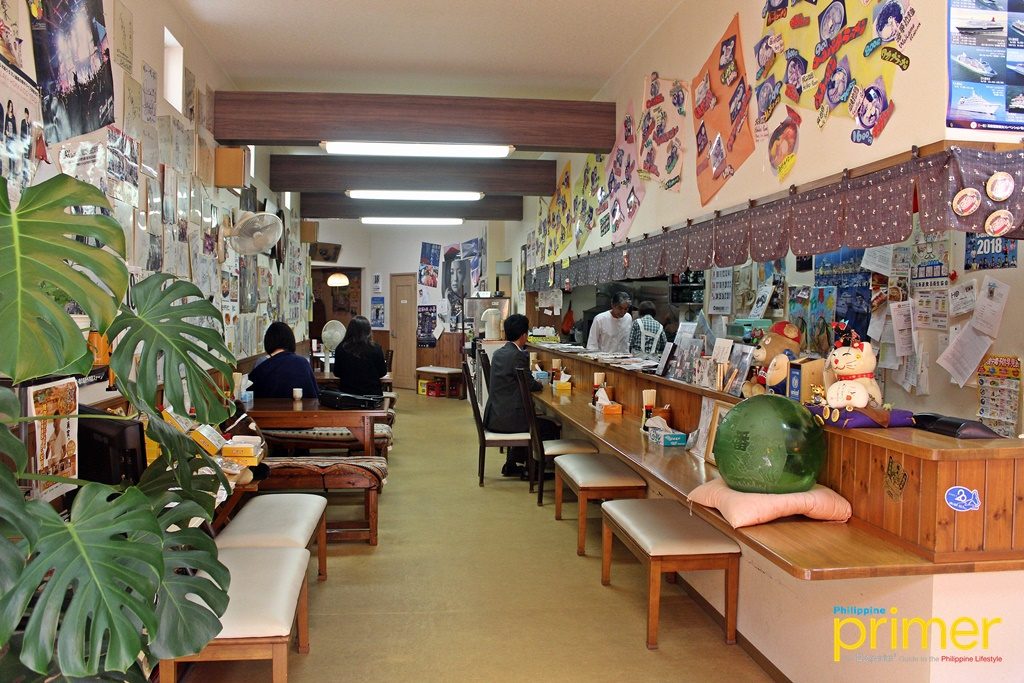 Choose where and how you enjoy your food at Aji no Ichiban.
The restaurant is one of Hakodate Danshaku Club's partner restaurants in Hakodate Morning Market. The special menu for hotel guests lets you choose from different kinds of seafood rice bowls for your teishoku set meal.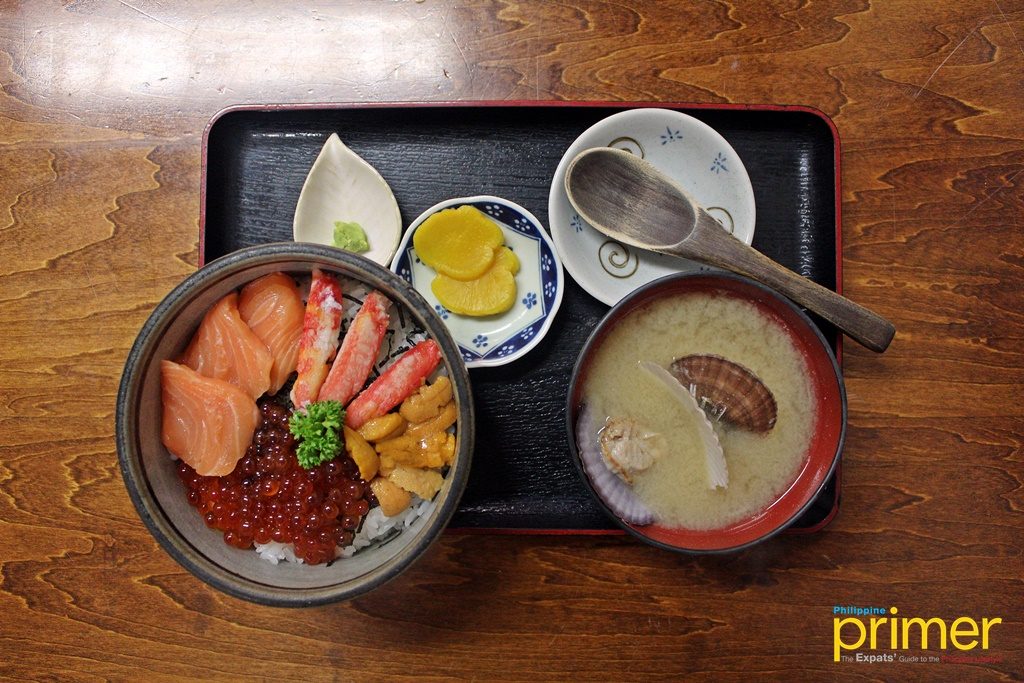 Rice bowl made with sea urchin, salmon roe, squid, crab; served with soup and pickles
One option lets you have Hakodate shio ramen with a seafood bowl. There are two choices for the rice bowl: one made with crab, sea urchin, and scallops, and the other with salmon roe, sea urchin, and squid.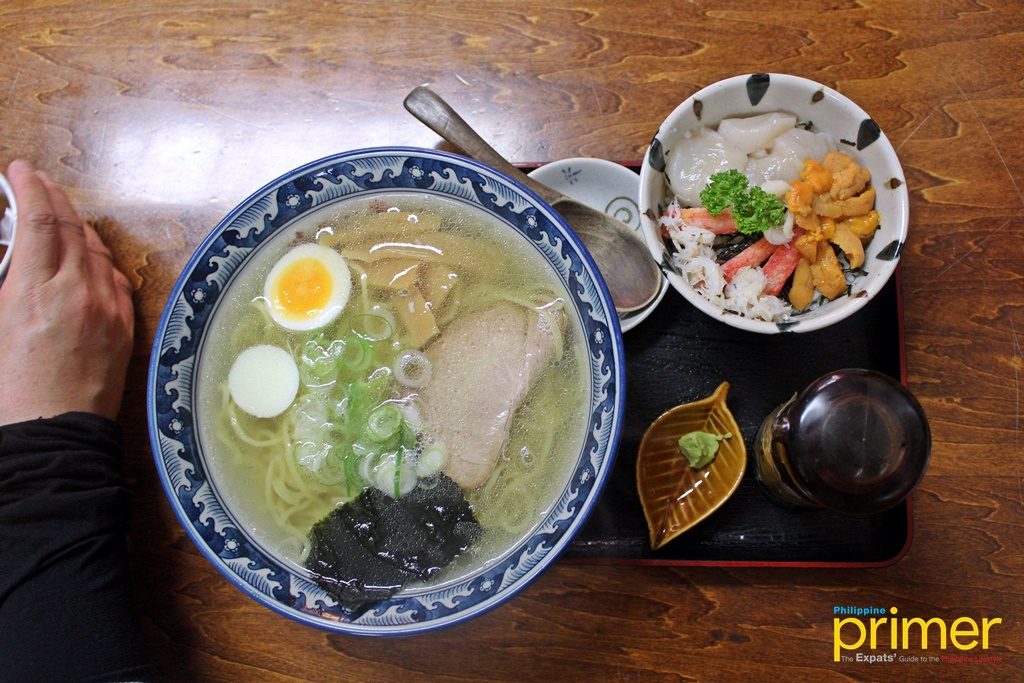 Set of Hakodate shio ramen and rice bowl made with crab, sea urchin, and scallops.
Aji no Ichiban Information
Location: 11-13 Wakamatsucho, Hakodate City, Hokkaido
Hours: 7 am to 1 pm

Ichimonji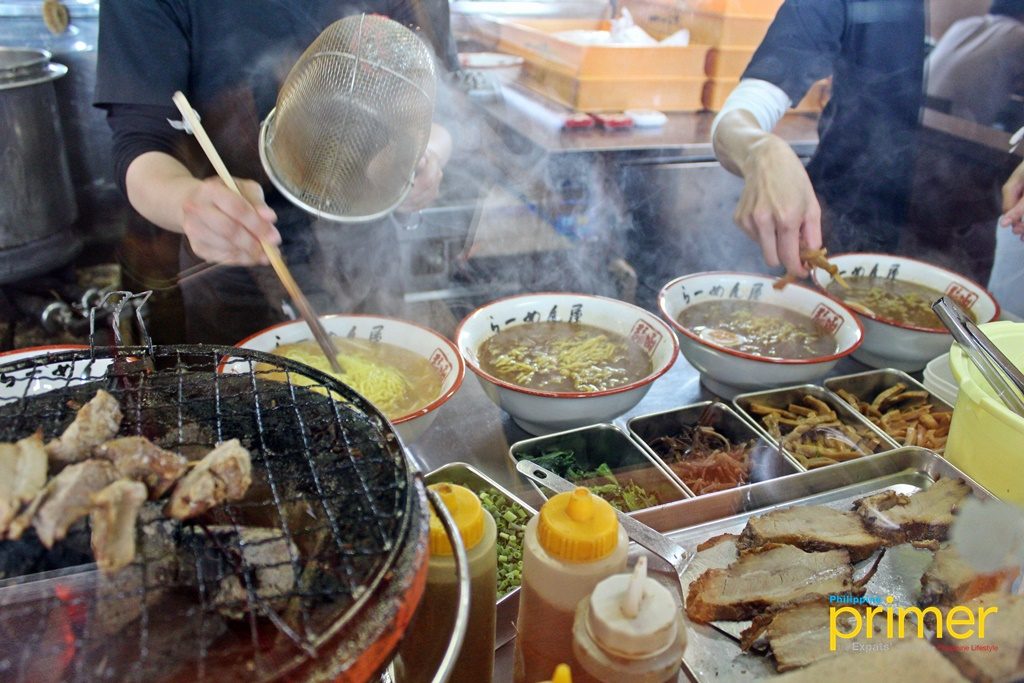 Ichimonji is the perfect place for ramen lovers in Hakodate.
Aside from seafood, shio ramen also has a special place in the hearts of many in Hakodate. You can try it at Ichimonji, which gives the dish a special treatment by using whole chicken and locally-produced kelp for the soup base.
Aside from shio ramen, Ichimonji has its very own specialties that strike an impression on its patrons—the Chatcha Shouyu Black Ramen and the Miso Ramen, which both feature deep and rich flavors that stick to every strand of their homemade noodles.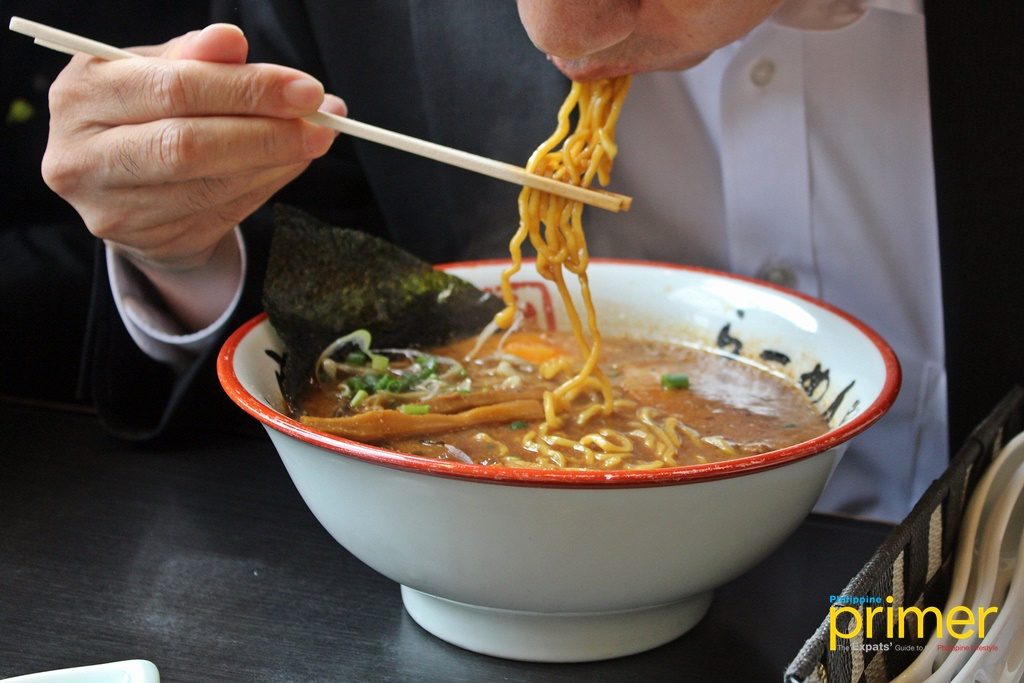 Every slurp of ramen is a slurp of heaven!
The broth for the soup of the Miso Ramen is made with pork bone simmered for 10 hours, boosting the richness of flavor. The miso is also made from fermented soybeans produced in Hakodate.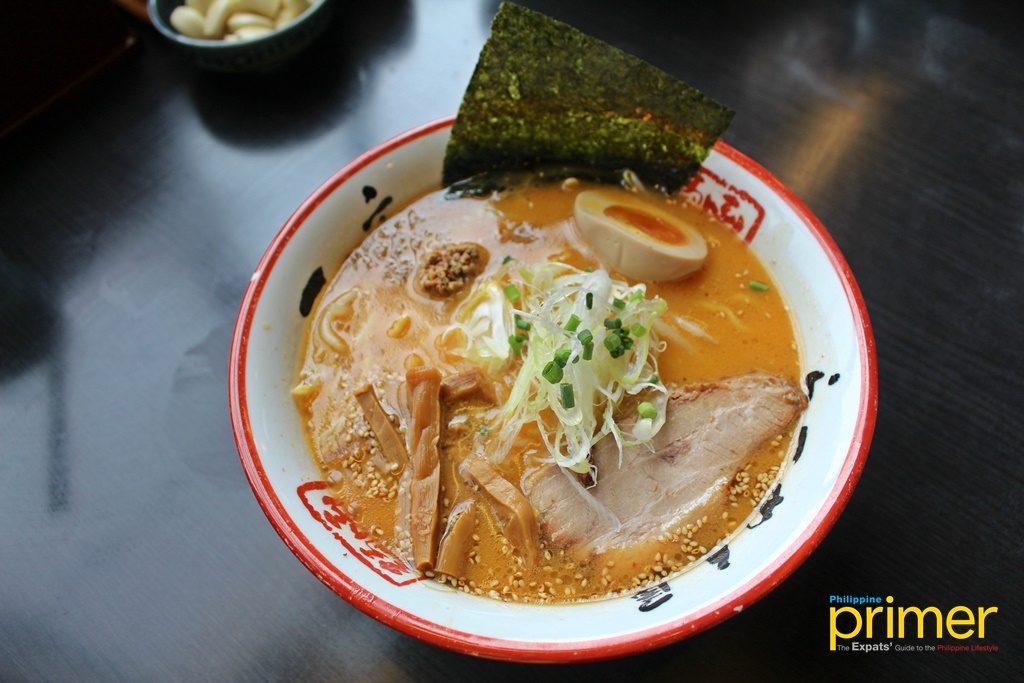 Miso Ramen (¥810)
Meanwhile, Chatcha Shouyu Black Ramen has a more complex and even deeper taste thanks to the Hakodate black pork bone broth mixed with the spice of black pepper and the sweetness of pork back fat.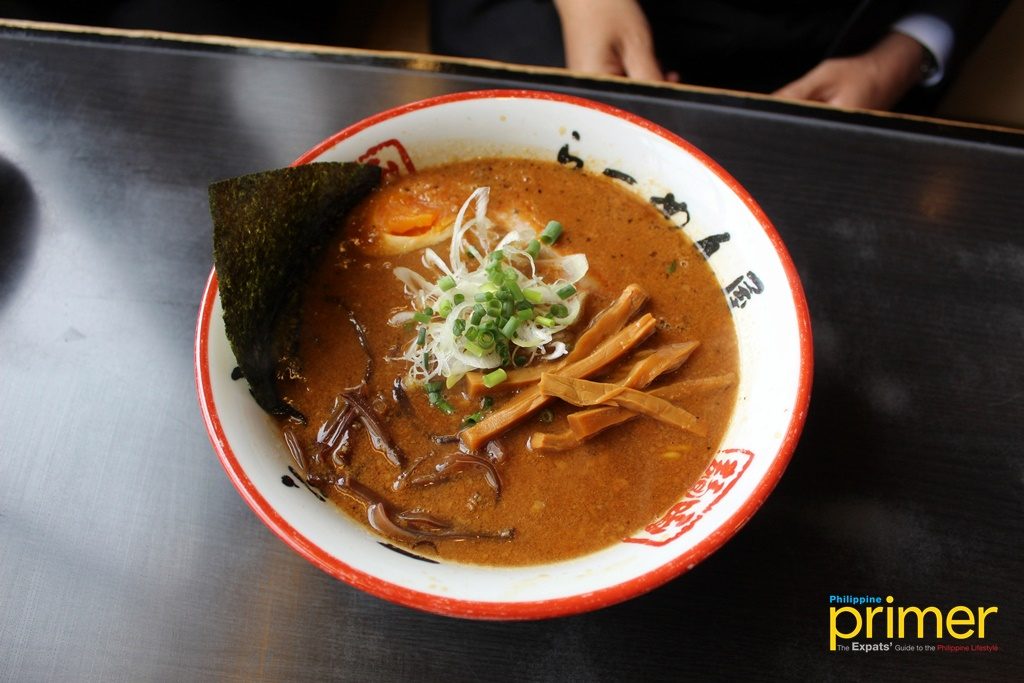 Chatcha Shouyu Black Ramen (¥810)
The open kitchen lets you have a full sensory experience of the making of the restaurant's ramen specialties. Moreover, the restaurant is located along an oceanfront, a scenery that boosts the enjoyment of savoring the rich ramen soup.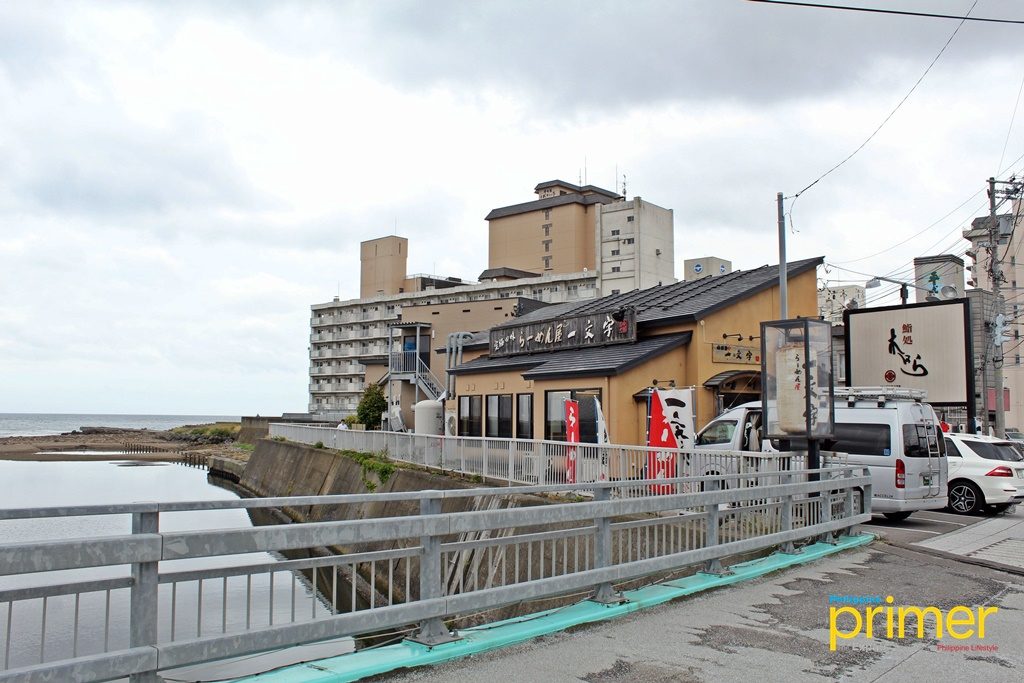 The location of Ichimonji in Yunokawa has a relaxing ambiance.
Ichimonji has three other branches in Hokkaido, but the main store is here in Yunokawa.
Ichimonji Information
Nearest stop: Yunokawa Hot Spring Bus Stop
Location: 2-1-3 Yunokawa-cho, Hakodate City, Hokkaido
Hours: 11 am to 1 am *Last order: 12:30 am
Website: ichi-monji.com
Ton Etsu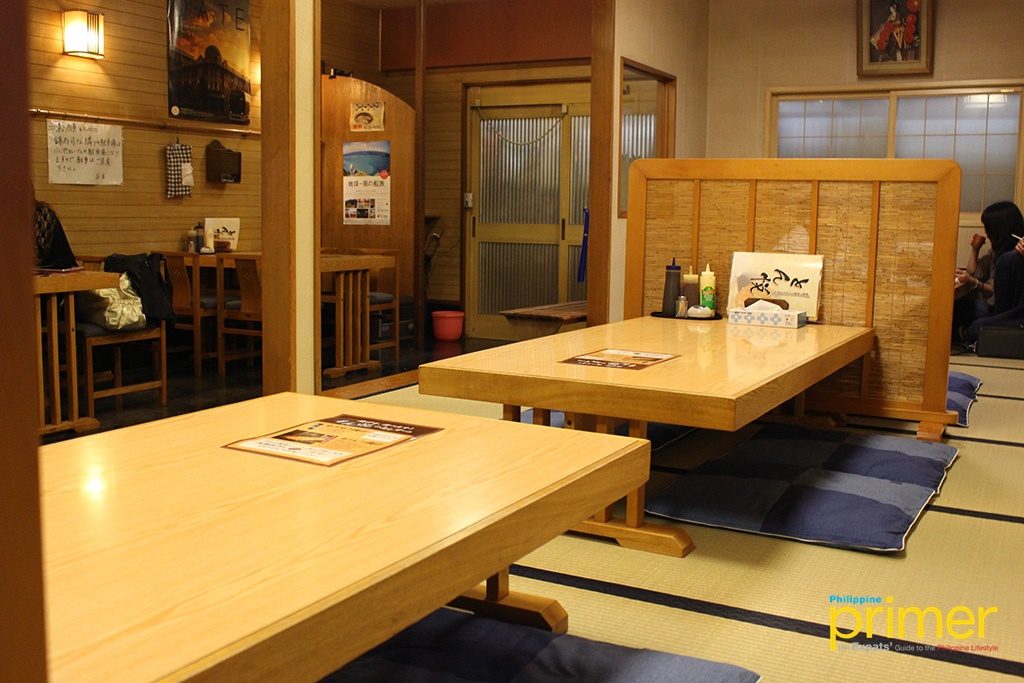 Enjoy tonkatsu the Japanese way at Ton Etsu in Hakodate.
Restaurants like Ton Etsu give diversity to Hakodate's culinary scene. Take a break from all the seafood indulgence and savor the meaty goodness of Japanese-style pork cutlet or tonkatsu in a rustic, old-fashioned restaurant.
You can choose from two cooking styles: the classic deep-frying that produces a juicy and crunchy cutlet and the classic pan-frying that uses minimal oil and coating.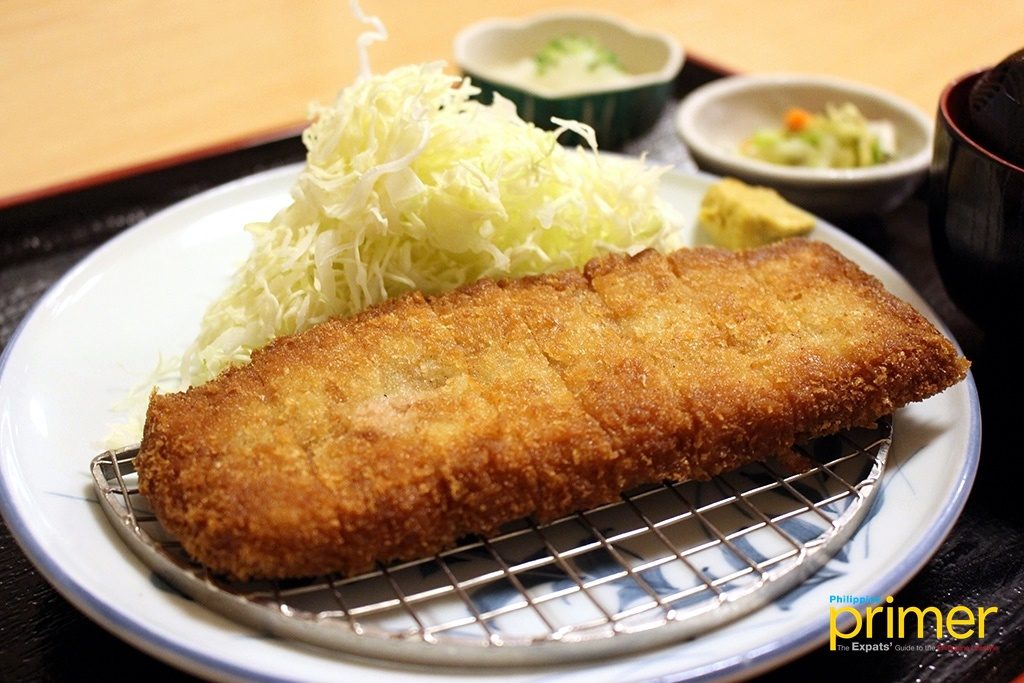 Hire tonkatsu, fillet, 160g, set meal (¥1,350+)
Seafood lovers can also indulge in the texture and flavors of Kakifurai or fried oysters.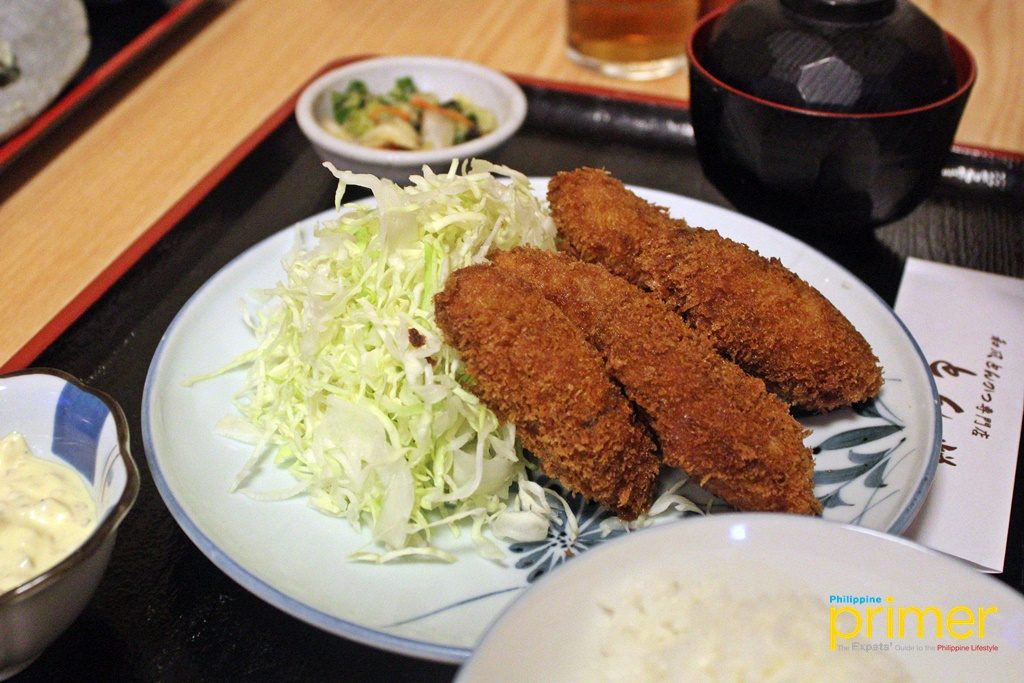 Kakifurai set meal (¥1,100+)
Three sauces are provided—Ton Etsu special sauce blend, karashi mustard, and miso sauce. You can also add some crushed sesame seeds and grated radish for extra flavor and aroma to your liking.
Ton Etsu Information
Nearest stop: Jujigai Station (tram) / Ginza-Dori Bus Stop
Location: 22-2 Horaicho, Hakodate City, Hokkaido
Hours: 11:30 am to 9 pm *Last order: 8:30 pm
Website: tonetsu.com
Also read: Hakodate Spots for Nature and Leisure Lovers
Which food are you excited to try in Hakodate? Share your travel plans with us in the comments below!
---
Written by Rei Leaño