Tipsy Tales' Lambana: An Immersive Theater Experience That Brings Folklore to Life
If you're looking for an adventure that's both thrilling and whimsical, Tipsy Tales in Eastwood Mall, Quezon City has that and so much more. It's perfect for those who want to venture into the strange and unusual world of Philippine folklore.
Also read: 20 Store Openings to Watch Out for at Eastwood City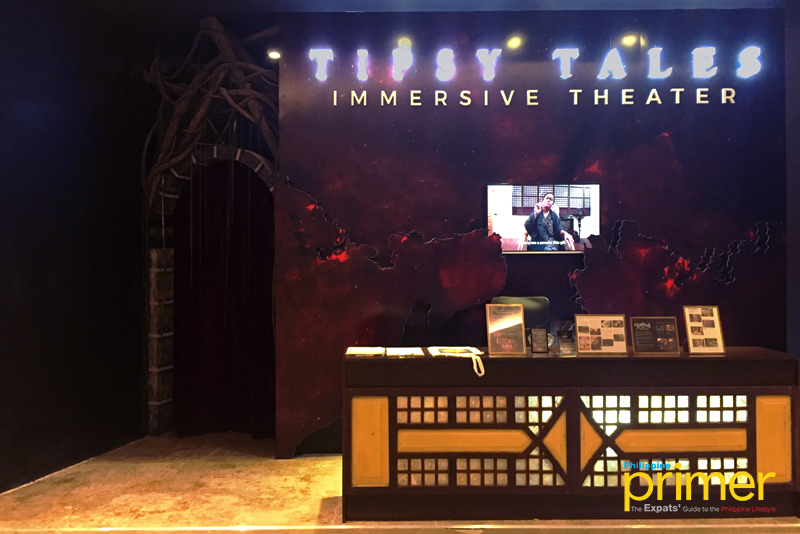 Founded by Quina Baterna and Wayne Yeang, Tipsy Tales brings an immersive theater experience to the shores of the Philippines. It's the first in the country to have an immersive theater concept, where physical spaces are transformed into multi-sensory worlds, allowing guests to embark on a surreal adventure—surely one for the books!
Basically, guests are taken into a mystifying world of Philippine folklore, where they can live and experience their own fantasy in a dream-like reality. 
Lambana: Where Philippine Folklore Comes to Life
These days, only a few would remember spending their childhood afternoons with their cousins at their grandmother's home. These afternoons were spent bonding and sharing stories, most of which revolve around the colorful and uncanny world of Philippine folklore.
Usually, this is where Filipinos get the first glimpse of otherworldly creatures, such as the kapre, duwende (dwarf), sirena (mermaid), and diwata (fairy).
Lambana is a 75-minute show that gives a fresh twist to these afternoons with lola, with a theater show that takes you—the audience—on a narrative, bringing these mythical creatures to life.
Unlike traditional theater where you just sit and watch, this immersive theater allows you to be a part of the story—making you a character yourself.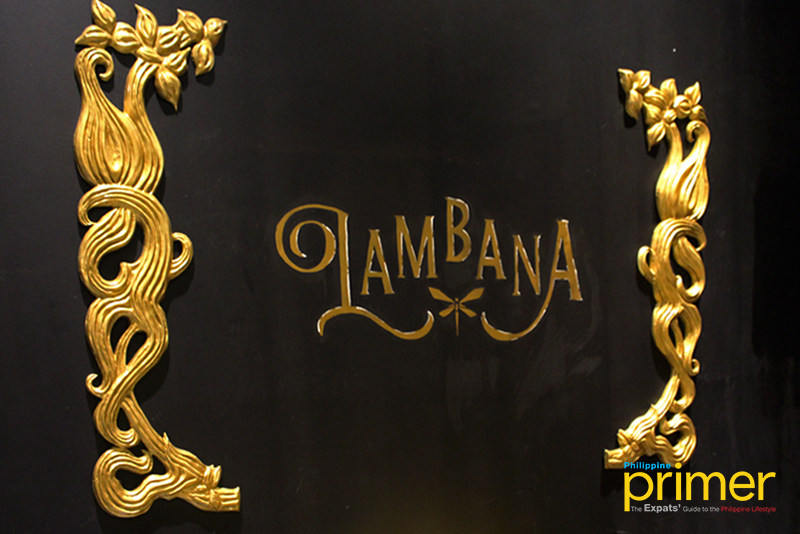 Lambana takes audiences on a whimsical adventure
Picture this: you are on a visit to your grandmother's house in the province to catch up with each other, and she tells you about the childhood that you had at the house—including the drawings that you used to make and the stories that she used to tell.
To bring the memories back, she begins to tell you a story of a girl and her adventures with fabled creatures of Philippine folklore.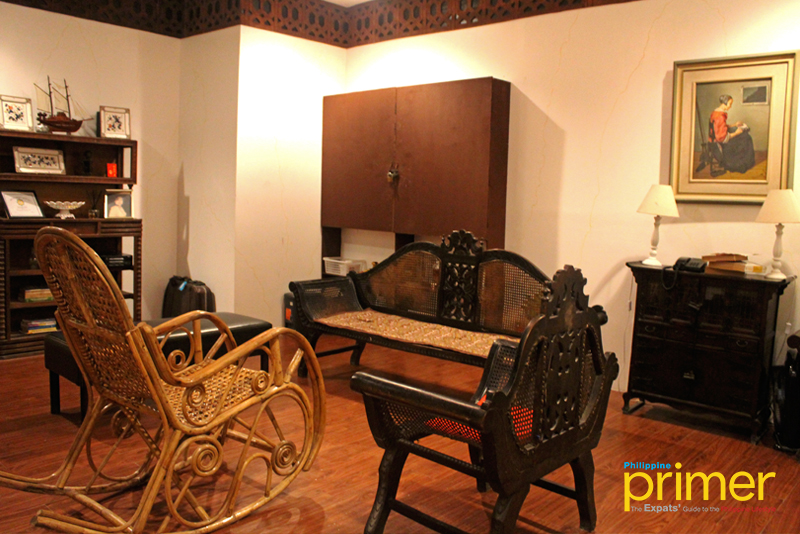 Lambana reminisces afternoons spent at the home of your typical Filipino grandparents
Just when it's time to go to sleep, you hear one of your companions get captured by one of the creatures. You encounter a seemingly harmless elf-like creature named Mara.
Mara will then guide you through the beginnings of your journey to save your friend from the nuno sa punso, a vengeful goblin-like creature that is believed to inhabit anthills, large rocks, and trees.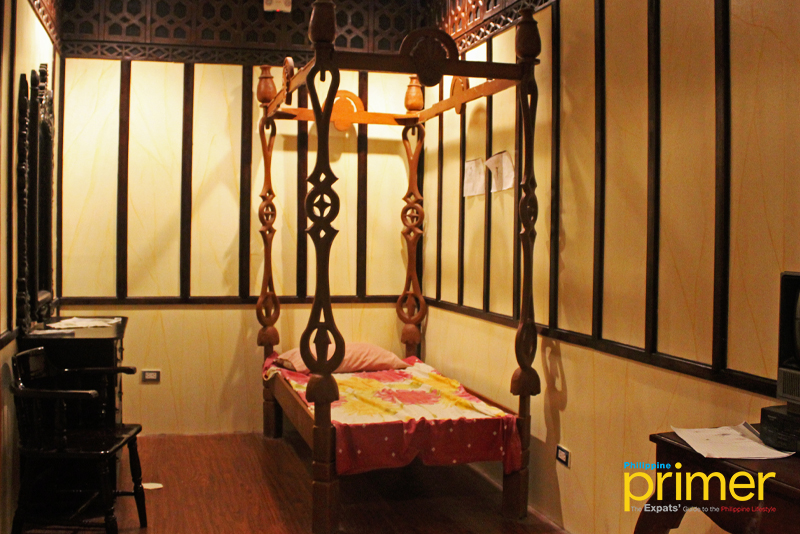 A typical visit to grandma's house takes an exciting and thrilling turn
From there, you and your remaining companions will be separated into groups. One group will go on to rescue your kidnapped companion while the other will be given a different adventure to undertake.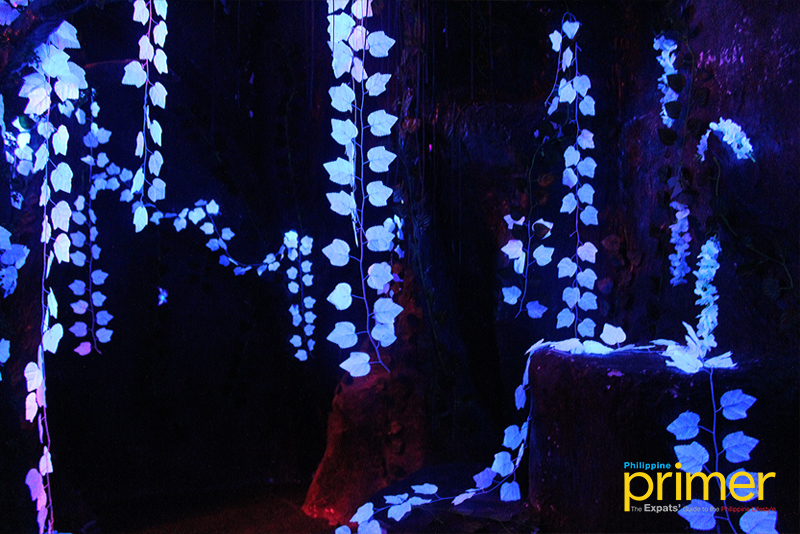 Enter the forest but be careful who you trust as elementals can be quite deceptive!
However, the unique thing about Lambana is that it's never the same show twice. They have a guide script and storyline, but the story, set, and endings will vary depending on the choices and actions that you make while you're on the show.
Each show is also customized to accommodate different sets of audiences. While the show is generally for ages 12 and above, they can alter the story for much younger audiences.
Also read: Chinatown Museum in Binondo: The Tale of the World's Oldest Chinatown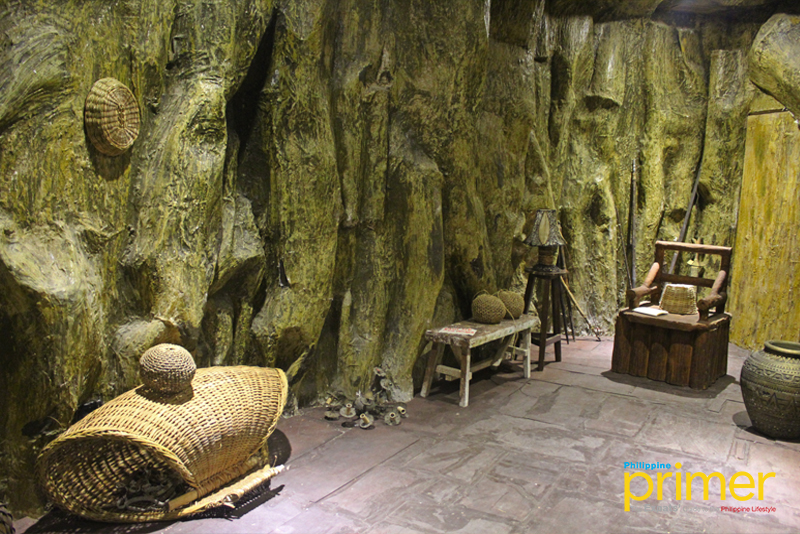 Would you dare enter the Kapre's domain?
Everything that happens at Lambana happens live so it's best to expect the unexpected. Not only will it stimulate your sense of sight and hearing but also your sense of touch and taste as you interact with your settings.
You'll also be given the chance to eat some treats but be careful when you accept treats from the elementals—they can be quite tricky.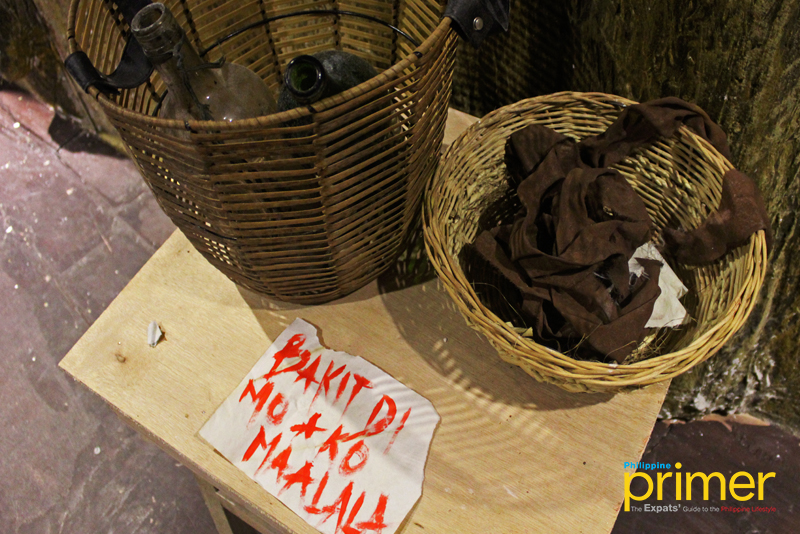 Watch out for the Kapre, he's one that you wouldn't want to come across
They rotate between cast members every day, ensuring that you're not getting the same experience twice. The cast also takes into consideration what you say and do.
Lambana works this information into the story to further include the audience into the plotline.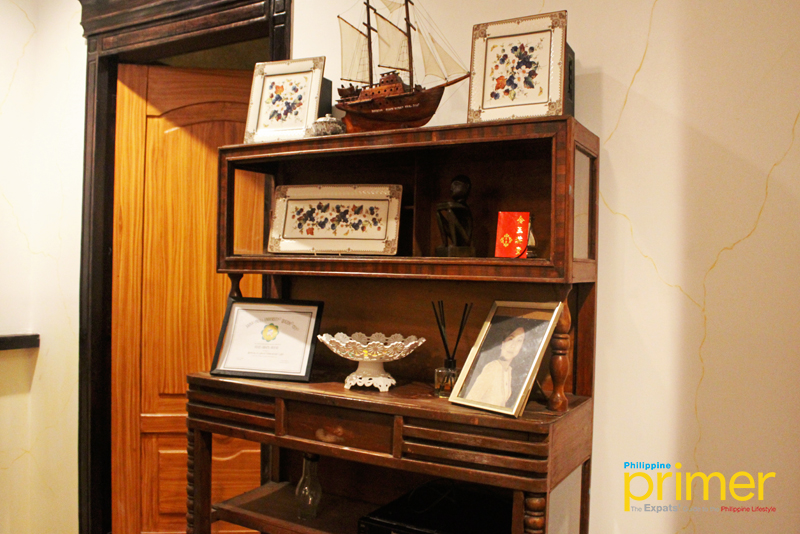 Some roads lead back to grandma's house but others? You'll have to come and see.
It's best to enjoy this experience in groups for up to 15 people. You have the option to play with your own group or combine your own with other groups. 
You may choose your preferred schedule and the language (English or Filipino) that you want the show to be in upon booking your tickets through their website or through walk-in. Also inform the staff if you're bringing children below 12 years old.
Also read: 10 Interactive Museums for a Better Learning Experience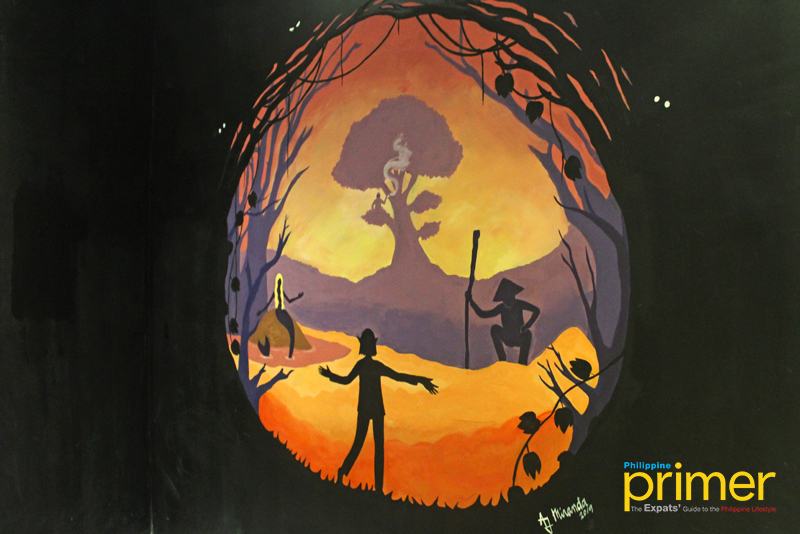 A mural featuring some of the creatures that you might encounter at Lambana
Group discounts and corporate & school rates are also available. The rates are as follows:
Regular Tickets

– Php 2,000

Student Discount

– Php 1,700

Senior Citizen Discount

– Php 1,500

PWD Discount

– Php 1,500
Lambana was created to educate audiences about the beauty and richness of Philippine folklore—a part of Filipino culture that is slowly fading away with the advancement of technology and the lack of its media representation.
Tipsy Tales hopes to educate audiences about the country's vibrant folklore, as well as to remind adults of the tales that they grew up with.
For more information about Lambana, you may visit tipsytales.ph. You may also send an email to hello@tipsytales.ph or visit their Instagram account, @tipsytales.ph.
How to get here
Tipsy Tales is on the 4th floor of the Eastwood Mall, 116 Orchard Rd., Bagumbayan, Quezon City. Once you get to the 4th floor, simply locate Sbarro and McDonalds, Tipsy Tales is at the end of that hall.
By car:
If you're on C-5, take the Sta. Rosa de Lima Bridge and Service Road to Eulogio Rodriguez Jr. Ave in Pasig. Continue on this road until you get to Orchard Road then transfer on to Eastwood Avenue.

If you're at EDSA, head southeast on Ortigas Avenue towards ADB Avenue then make a left at R-5. Merge onto Eulogio Rodriguez Jr. Ave then make a right at Eastwood Avenue. 

There's a parking space at Eastwood Mall itself. 
By public transportation:
When traveling on your own, take the MRT to the Araneta-Cubao Station. From there, walk past Farmers Plaza, Araneta Coliseum and Gateway Mall. Walk to Savemore Cubao and ride a PUJ to Libis. The PUJ will stop at Eastwood.
---
Written by Feliz Grace Bueno
You might also like...