Airtrav Philippines Now Offers Aerial Tours in Boracay
With its pristine and breathtaking white sand beach, Boracay is known as one of the jewels in the Philippines.
Since its restoration, Boracay is being brought back to life with the opening of restaurants and the rising of grand resorts—not to mention the thrilling activities and the nightlife that this island is known for.
There are so many ways that the island can be explored, may it be from the land or the sea. But recently, a new way to enjoy the island has emerged—introducing Airtrav Philippines, a seaplane company that allows tourists to see Boracay from an aerial view.
Also Read: Boracay Escapades: A Guide to Your Next Big Adventure on the Island
Airtrav will take passengers on a 15-minute aerial tour above Boracay's beautiful beaches, providing a new perspective of the island's scenery. This is a new experience that you would surely want to try!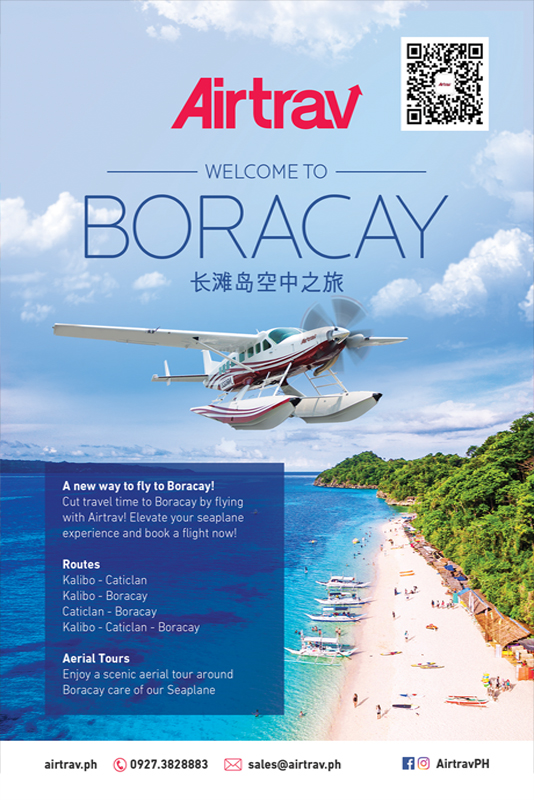 Airtrav's services are not only available for Boracay, but travelers can also fly from Clark to Manila, Coron, and Puerto Galera. Aside from that, they allow travelers to charter a plane to any destination in the country.
They've also been to areas such as Apo Reef, Tubbataha Reef, and even the Banwa Private Island.
Also Read: World's Most Expensive Island Resort Opens in Palawan
Their aerial tours had its soft launch just last July and will be available on weekends this August. A list of their flight routes as well as booking guidelines can be found on their website.
Airtrav doesn't just take you from point A to point B, Airtrav is already a part of your destination.Heading to Coron? We'll take you there in just 75 minutes. 40 minutes to Puerto Galera and 30 minutes to Clark. You can also go anywhere you want in the country with a Charter Flight. Book a Flight now: 📱09273828883💻https://airtrav.ph/📧sales@airtrav.ph

Airtrav Philippinesさんの投稿 2019年5月2日木曜日
Travelers are more than welcome to try Airtrav's flights with lesser travel time around the country's most beautiful destinations!
For more information, you may visit Airtrav Philippines' official website and Facebook page. You may also call them at 0927-382-8883. Bookings can also be made through their website.  
---
This is a press release. Edits were made prior to publishing.