Drink Up: 7 Specialized Milk Brands for the Aging You
Drink Up: 7 Specialized Milk Brands for the Aging You
As we get older, it's important that we maintain a proper diet. Changes in our bodies result in lower calorie requirements. Therefore, it is important to reduce portion sizes and avoid sugary food such as cakes and other sweets as much as possible. To the health-conscious, an ideal meal or snack alternative is milk.
According to Harvard's School of Public Health, while milk isn't necessary for an adult's diet, it can be good for them if they like it. Milk is an important source of calcium, vitamin D, protein, and fat. Calcium is needed to help build strong bones and for the nerves and muscles to function, while vitamin D helps the body absorb calcium. This nutritious drink also contains antioxidants, such as vitamin E and beta-carotene, which help reduce inflammation and fight oxidative stress. Below is a list of recommended milk brands that you can consider for your daily nutritional needs. Most of these can be found in most leading supermarkets, pharmacies, and online stores nationwide.
Ensure
IMAGE from Abbott
One of the most popular milk brands for the elderly, Ensure has been formulated to include all the key ingredients for a nutritionally balanced health drink. It contains high-quality proteins, carbohydrates, and essential fats to help provide strength and energy. Ensure has a dual blend of prebiotics for better nutrient absorption, enhanced immunity, and regular digestive function. It is also low in cholesterol, saturated fat, and has no trans fats.
Glucerna
IMAGE from Abbott
Glucerna is a milk formula that is made specifically for people with type 2 diabetes. Low in calories and sugar and high in protein, it also contains artificial sweeteners such as sucralose and acesulfame potassium. Glucerna has been scientifically formulated to have a low Glycemic Index (GI) to support diabetes management.
Diabetasol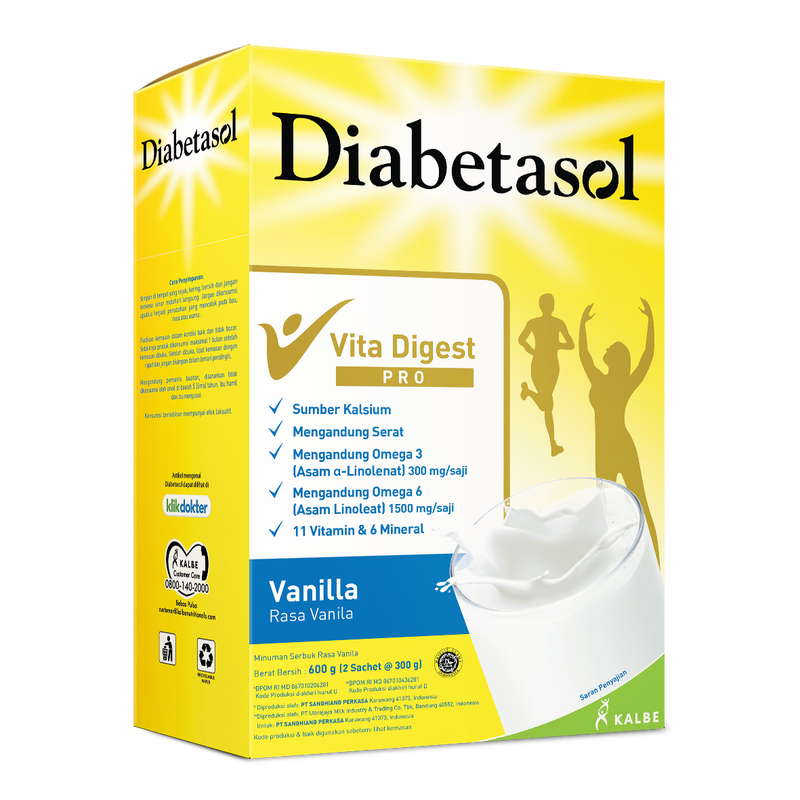 IMAGE from Kalbe Nutritionals
From Kalbe, one of the world's largest pharmaceutical, healthcare and nutrition companies, Diabetasol is a complete and balanced replacement formula that is clinically tested for low glycemic index, which stabilizes the blood sugar level of those with diabetes. It is also packed with calcium, high fiber, vitamins, and minerals. Diabetasol is also available as wafers, perfect as alternative snacks for those afflicted with the disease.
Boost Optimum
IMAGE from Nestle Health Science
Boost Optimum by Nestlé is a nutritional supplement specifically formulated with your body's changing nutrition needs. It addresses the needs of the aging body, focusing on filling in the nutritional gaps for those who are over 50. Packed with protein, probiotics, prebiotics, vitamins, and minerals, it meets the nutritional needs of adults and may help improve their nutritional status and physical performance when combined with proper diet and exercise.
Appeton Weight Gain
IMAGE from Appeton
Appeton Weight Gain is a formulated milk formula manufactured to help skinny adults to gain weight in a natural way. It is a high protein formula clinically proven to increase weight in a healthy way. This formula has glutamic acid, L-Arginine, and L-Lysine that trigger weight gain due to an increase in lean mass. It also has the right and specific amount of amino acids needed for growth.
Entrasol
IMAGE from Health Net Store
Also from Kalbe, Entrasol is formulated to help fill in the nutrition gap to improve the health of ageing or recovering adult. Its different varieties generally consist of a balance of macronutrients, protein, fiber, vitamins, minerals, and antioxidants to protect them from degenerative diseases, slow down osteoporosis, and help the elder to stay fit and healthy.
Nutren Optimum
IMAGE from Shopee
Nutren Optimum is scientifically formulated as a complete and balanced nutritional supplement. It also helps adults enhance their natural defense and support recovery during illness. It contains high-quality protein to help build and repair muscles, probiotics to improve gut function that supports the immune system, PREBIO1 to promote a good intestinal system, and calcium and vitamin D to help build strong bones.
---
While it is important to have a healthy and balanced diet, you should also live a healthy lifestyle. Remember: healthy food and proper exercise are the keys to a long life!