LOOK: Events Happening in the Metro This October 2023!
With our finger on the pulse of the city, Philippine Primer is sure to fill you in with all the details when it comes to the latest events in Metro Manila! From the debuts of newly-opened restaurants to the hottest weekend bazaars and activities, we got you covered on current updates this month.
So, tune in, and don't forget to bookmark this page as we introduce you to some of the most exciting news and current events in the Metro!
Aki Matsuri, September 11-October 15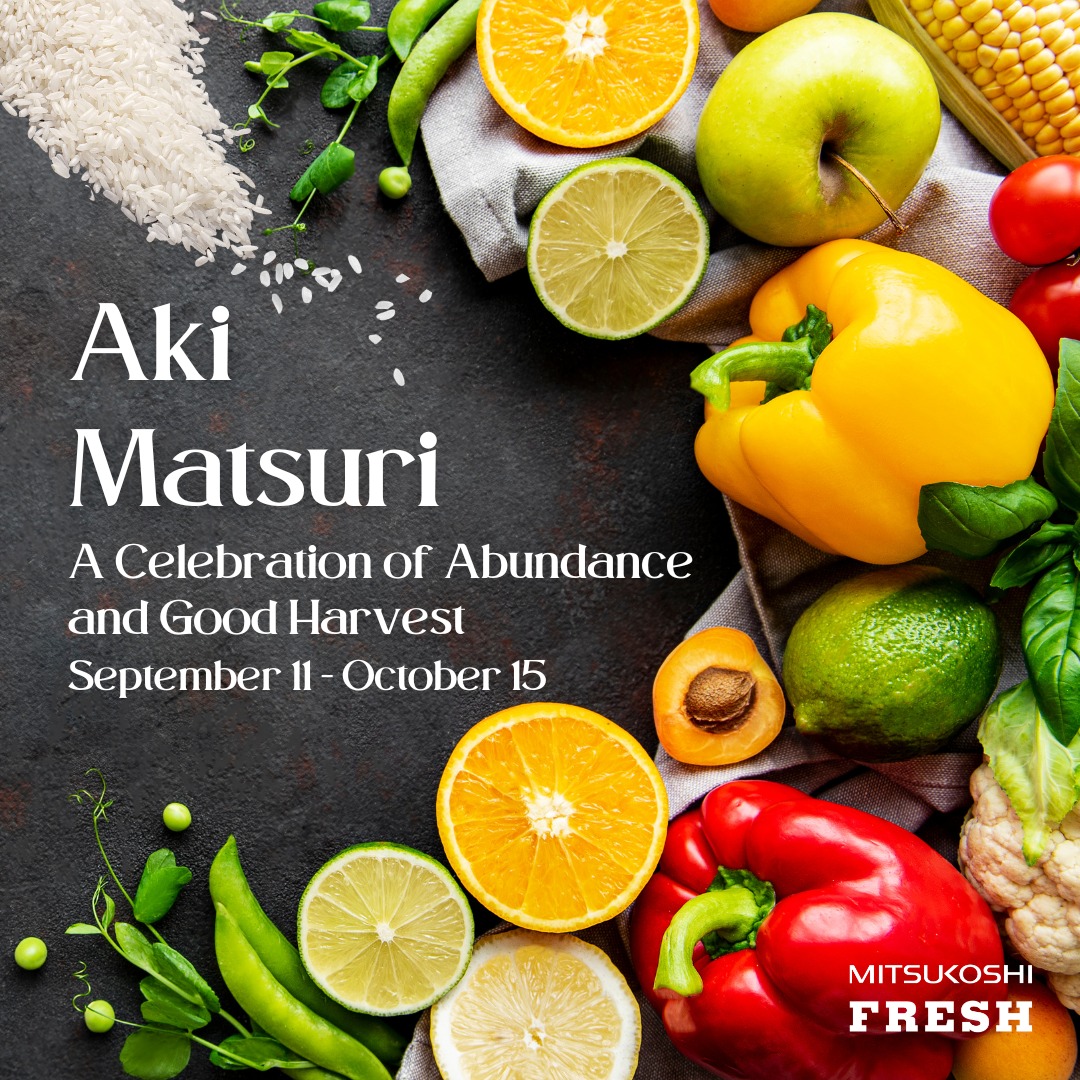 IMAGE from MITSUKOSHI FRESH
As Japan celebrates autumn with Tsukimi to thank the gods for a good harvest, MITSUKOSHI FRESH also embraces the bounty of fresh produce with Aki Matsuri! Enjoy great deals and discounts when you shop at MITSUKOSHI FRESH from September 11 to October 15, 2023.
Fresh produce is currently on sale with nutritious and delicious fruits starting at only Php 149! For updates, you can visit the official Facebook page of MITSUKOSHI FRESH, and celebrate Aki Matsuri with your loved ones today.
Mornings Meet Nights at Key Coffee, October 5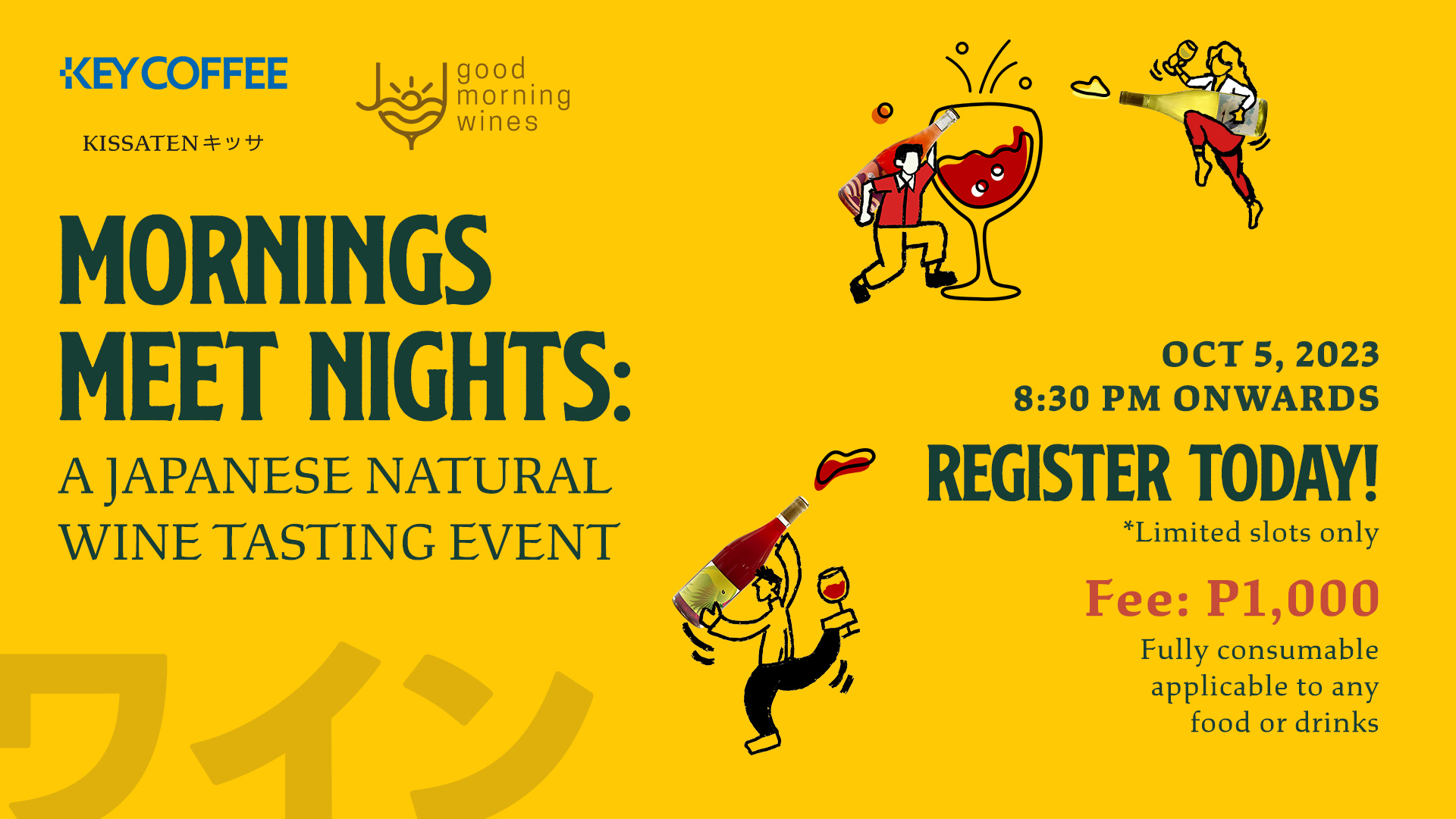 IMAGE from Key Coffee
We invite you to an enchanting evening of Japanese natural wines, soulful vinyl tunes, and delightful Japanese bites as we celebrate Good Morning Wines' 1st Anniversary at Key Coffee Kissaten in Mtsukoshi Mall – BGC on October 5. It's the perfect opportunity to savor the rich flavors of Japan and toast to a memorable evening. So mark your calendars, bring your friends, and create unforgettable moments together. Don't miss this one-of-a-kind celebration!
For updates, you can visit the Key Coffee's official Facebook page and website.
A Night of Culinary Craftmanship at Yawaragi, October 11-12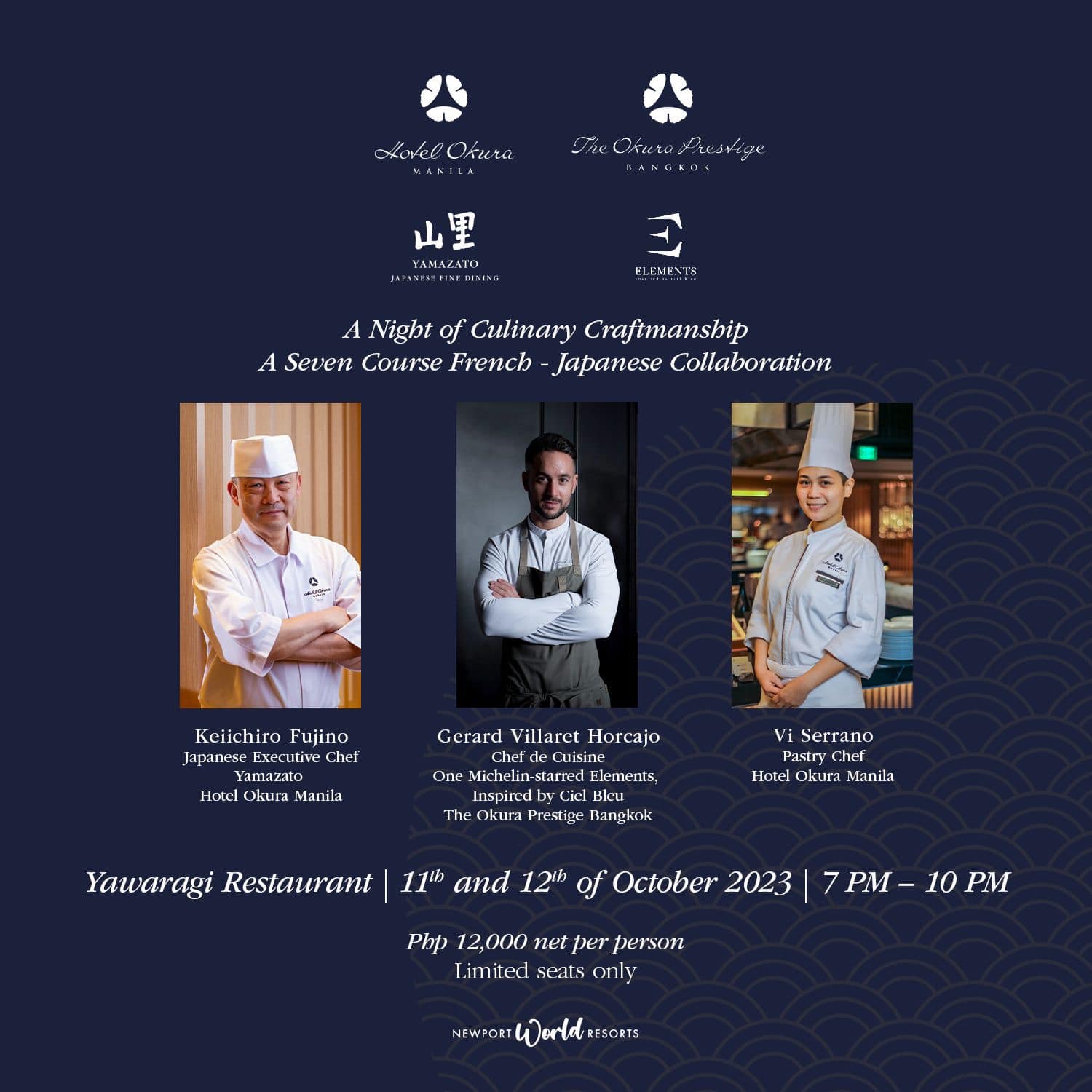 IMAGE from Hotel Okura Manila Facebook page
Get ready for a foodie extravaganza at Hotel Okura Manila in Pasay! They're teaming up with the culinary wizards from The Okura Prestige Bangkok for a two-night event you won't want to miss.
Imagine a tantalizing seven-course mashup of French and Japanese flavors, courtesy of Chef de Cuisine Gerard Villaret Horcajo from the Michelin-starred Elements inspired by Ciel Bleu. For just Php 12,000 per person, you can enjoy this epicurean journey.
So mark your calendars for October 11-12, 2023, and head over to Yawaragi between 7:00 p.m. and 10:00 p.m. to indulge in this delectable experience.
Want to secure your spot? Drop them a line at chefs.dinner@hotelokuramanila.com or give them a ring at 02-5318-2888 / 0917-842-9067. Grab your fork and get ready for a feast like no other!
Likhang Habi Market Fair 2023, October 13-15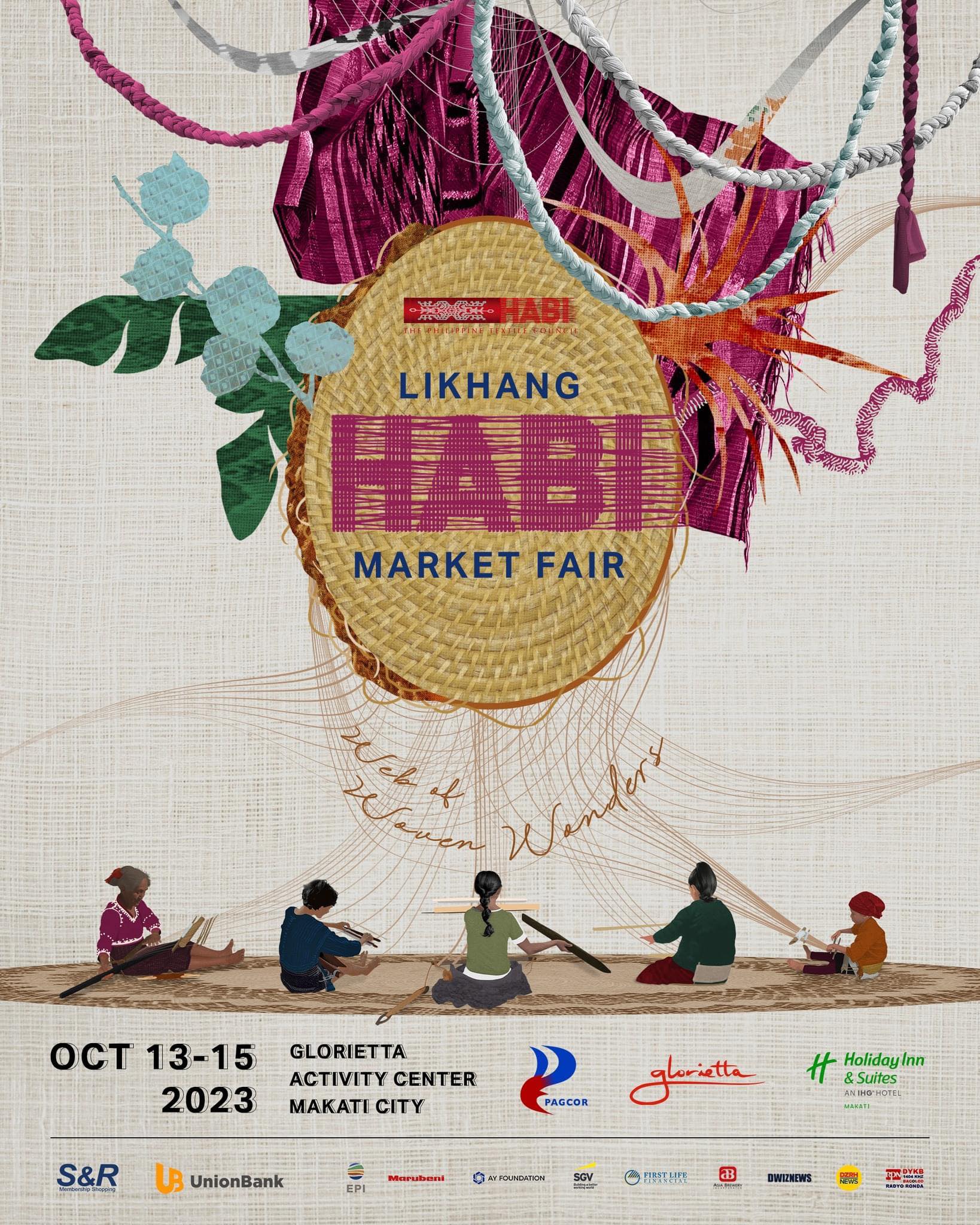 IMAGE from HABI The Philippine Textile Council's Facebook page
As we share a common tapestry of culture with our ASEAN neighbors, let us celebrate the woven wonders of 100 textile exhibitors at this year's Likhang Habi from October 13 to 15, 2023! Visit the market fair at the Glorietta and Palm Drive Activity Centers to witness textile competitions, workshops, and many more, featuring various vendors from the ASEAN Region.
Don't miss the celebration of handwoven products and support the Habi Lifestyle of our local and international exhibitors in this three-day event! For more information, you can visit HABI The Philippine Textile Council's Facebook page to get the latest updates on this exciting event.
Philippines-Japan-Friendship Music Festival, November 18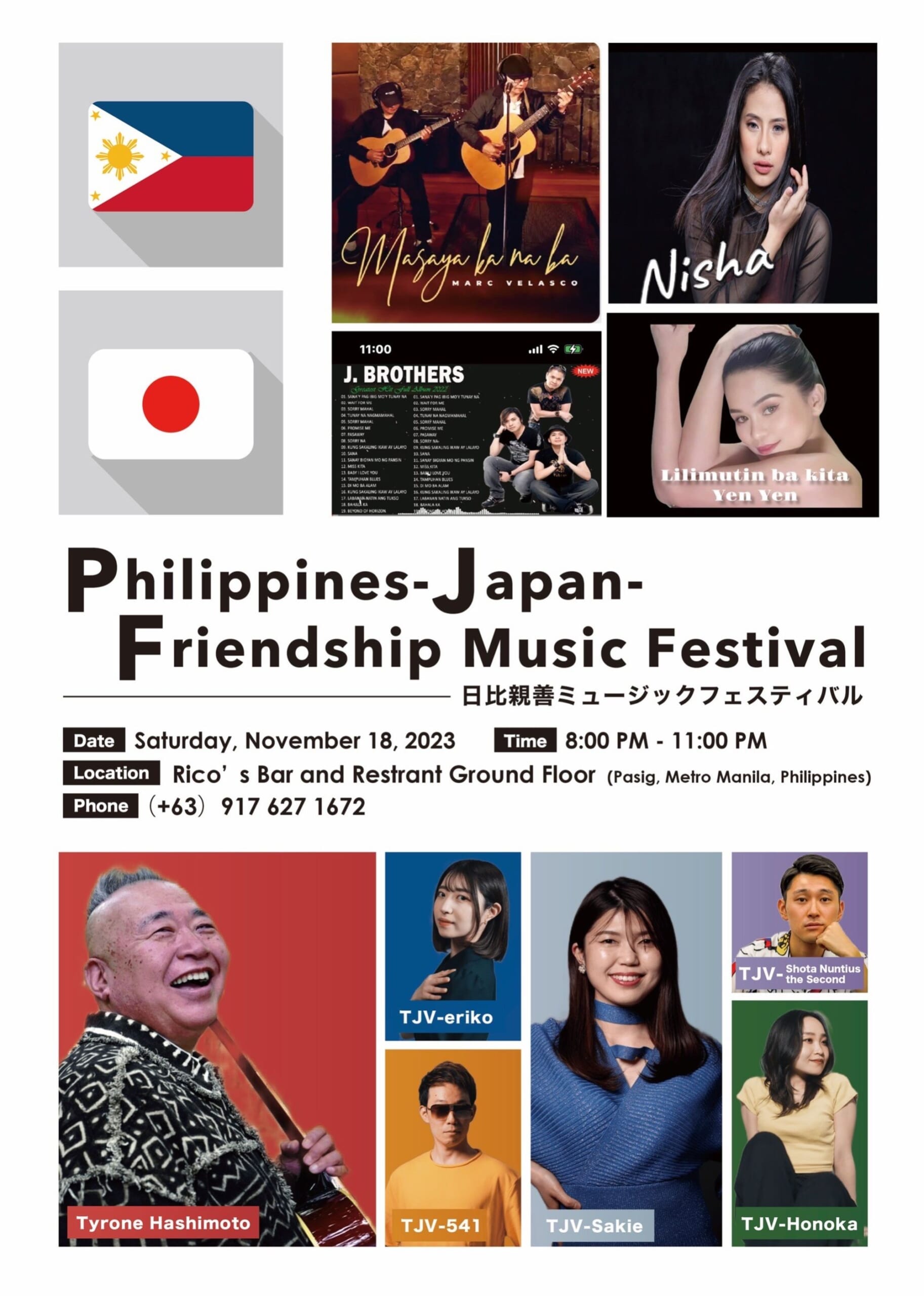 IMAGE from www.voice-project.notion.site
Mina-san! Come and celebrate the friendship between Japan and the Philippines through a music festival you don't want to miss. Powered by Shonan Music Festa, the Philippines-Japan-Friendship Music Festival will showcase the musical talents of Filipino and Japanese artists, including Japanese singer-songwriter Tyrone Hashimoto and True Japan Voice (TVJ) members!
Be one with the crowd at Rico's Bar and Restaurant in Pasig City on November 18, 2023 from 8:00 p.m. to 11:00 p.m. and enjoy a night of great fun and music in this year's Philippines-Japan-Friendship Music Festival.
More events will be added in the coming days. Don't forget to bookmark this page to know more exciting events in Metro Manila to add to your adventures!