Pinoy Playlist Music Festival 2019 Celebrates OPM Across Genres, Generations
Filipino music lives on as the BGC Arts Center, together with Sun Life Foundation, celebrates Original Philippine Music (OPM) across genres and generations at the Pinoy Playlist Music Festival 2019!
The music festival is happening this October 11, 12, 13 and 18, 19, 20, 2019 at the BGC Arts Center, Taguig.
For six nights, the BGC Arts Center's three participating spaces will be filled with local musicians, fans, among other artists of multiple genres.
Have fun jumping from the Globe Auditorium to the Zobel de Ayala Recital Hall and the Sun Life Amphitheater to catch your favorite artist perform—or maybe discover new talents!
Early bird tickets, which is 10% off of the regular rates, will be available soon, running until September 30 via ticketworld.com.ph or at the BGC Arts Center Box Office.
Adult
Early Bird
Regular
1-Day Pass
Php 720
Php 800
3-Day Pass
Php 1,800
Php 2,000
Festival Pass
(6 Days)
Php 2,700
Php 3,000
Student
Early Bird
Regular
1-Day Pass
Php 360
Php 400
3-Day Pass
Php 900
Php 1,000
Festival Pass
Php 1,350
Php 1,500
The Pinoy Playlist Music Festival is the brainchild of singer, songwriter, and producer Moy Ortiz. His idea strongly resonated with the advocacy of talent manager and writer Noel Ferrer and of National Artist for Music Ryan Cayabyab.
It is managed over-all by the Bonifacio Art Foundation, represented by its Managing Director Maria Isabel Garcia.
Also read: Expats' Guide to Original Pinoy Music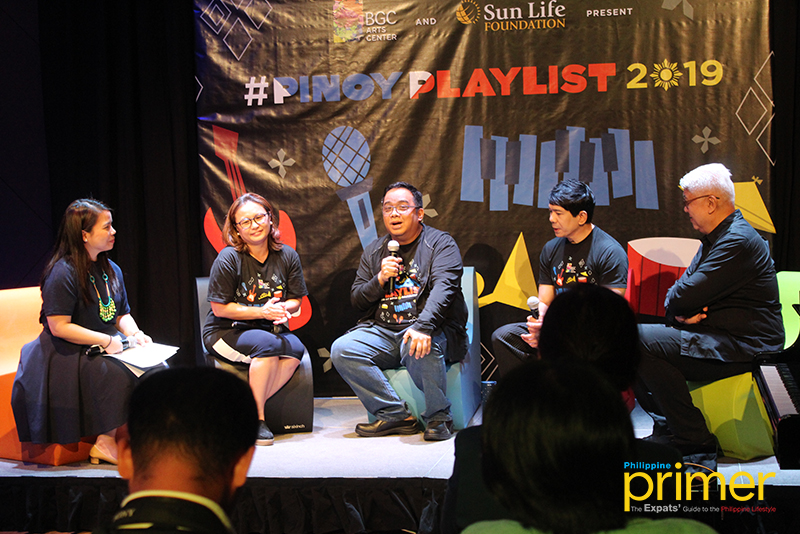 Maria Isabel Garcia, Noel Ferrer, Moy Ortiz, and Music Ryan Cayabyab during the press conference last August 29
The festival they started last year brought together over 100 artists for an extravaganza of Filipino-made music. This year, the festival is encouraging participating artists for collaborations across genres, as well as important discussions other than just music.
"We had so much fun last year and we wanted to do it again this year, and this time, with a twist," said Ryan Cayabyab. This year, honorees will also be given a token of gratitude for their contribution to Filipino music, especially in music education.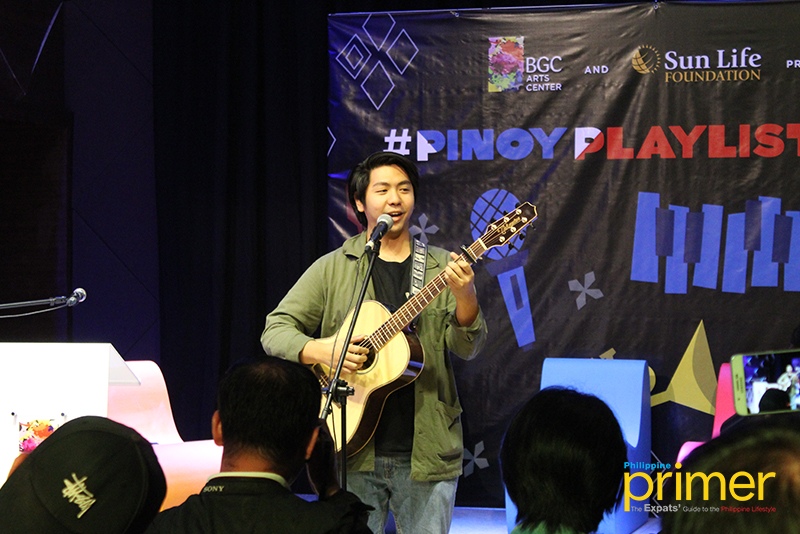 One of the artists participating, Martti Franca performed some samples of his own songs and covers
Pinoy Playlist Music Festival elevates the public's consciousness that homegrown music goes beyond being a form of entertainment, but a living tradition—the binding "glue" that forms, strengthens, and moves the Filipino community.
In line with this, Pinoy Playlist Music Festival will be conducting PPMF-X—their first interactive team teaching 500 public school kids from Taguig on October 10, a day before the festival starts. Topics will include music and the brain, music for self-expression, and music in culture-making.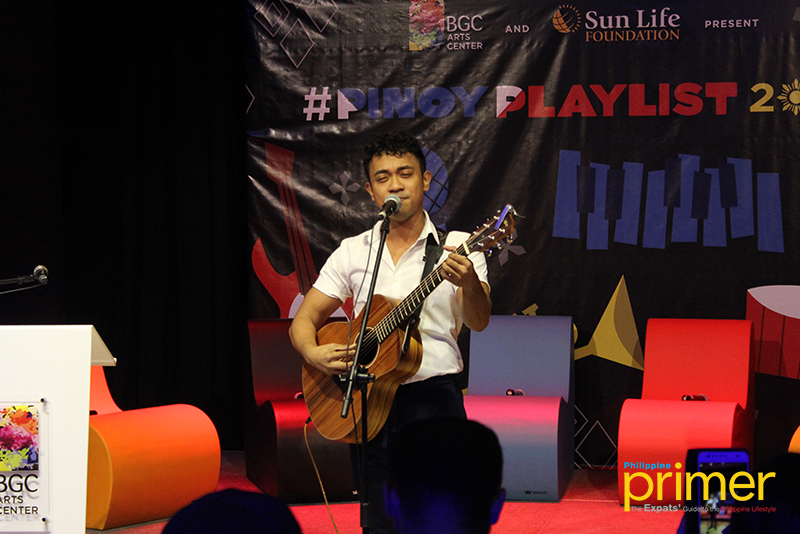 Nar Cabico surprised the crowd with his performance, a teaser of how much variety is there to expect at Pinoy Playlist Music Festival
For those looking for local art, festival attendees are welcome to shop at the community bazaar, BGC Art Mart, located at the Alveo Central Plaza of the BGC Arts Center. Done monthly, this bazaar is the place to shop for unique local crafts and artworks!
Also read: BGC ARTS CENTER: The Centerpiece of BGC's Cultural District
Connect with the local music culture at the Pinoy Playlist Music Festival 2019 this October at the BGC Arts Center! As the famous Ryan Cayabyab song goes, ito ay atin, sariling atin (this is ours, truly ours).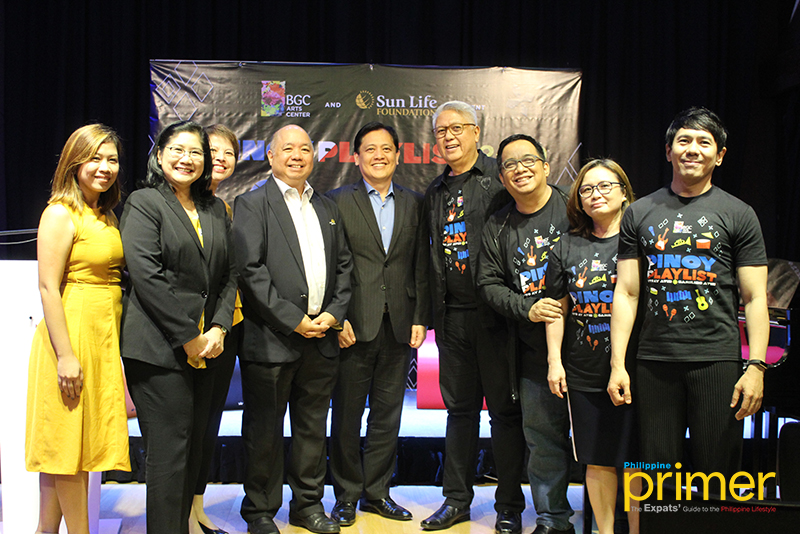 (L-R) Kristine Millete, Executive Director of Sun Life Foundation; Karen Casas, Trustee of Sun Life Foundation; Alex Narciso, President of Sun Life Foundation; Benedict Sison, Chairman of Sun Life Foundation; Pinoy Playlist Music Festival curators Maestro Ryan Cayabyab, Noel Ferrer, Maribel Garcia of Bonifacio Art Foundation Inc, and Moy Ortiz
Details
What: Pinoy Playlist Music Festival 2019
Where: BGC Arts Center, 26th St., Bonifacio Global City, Taguig
When: October 11, 12, 13 and 18, 19, 20, 2019
Ticket information: Available soon with early bird prices starting at Php 360. Purchase it online or the BGC Arts Center Box Office.
Website: Pinoy Playlist Music Festival