All of the Noise 2019 Features Music, Talks, and Trade in One
Since the success of the first-ever All of the Noise, it has become one of the most anticipated events for the year—especially to those who follow the local and international independent music scenes.
Well, the wait is almost over! Organized by The Rest is Noise, All of the Noise is back on its second installment on November 22 to 24, 2019 at the Century City Mall Events Hall.
Read on to know what's in store for you in this 3-day musical event!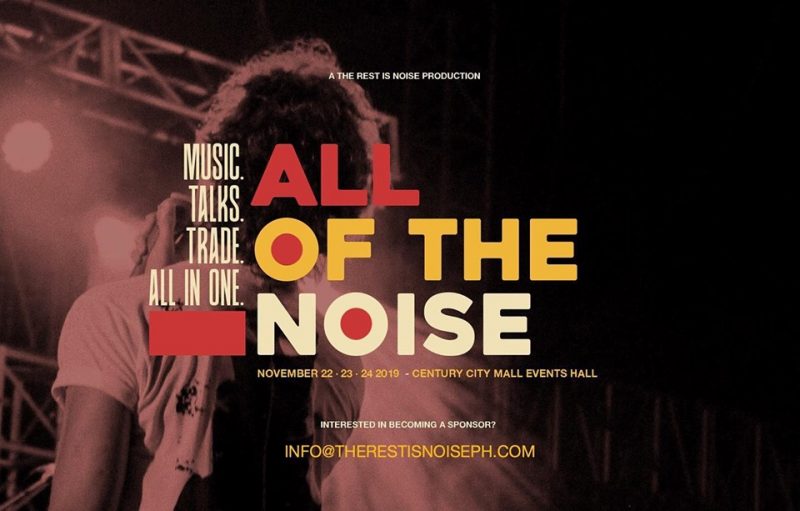 Day 1 – November 22

Music industry leaders and experts from the Philippines, Singapore, Taiwan, and China will conduct a series of talks, as well as a panel discussion revolving around topics concerning the Southeast Asian (SEA) Music Market.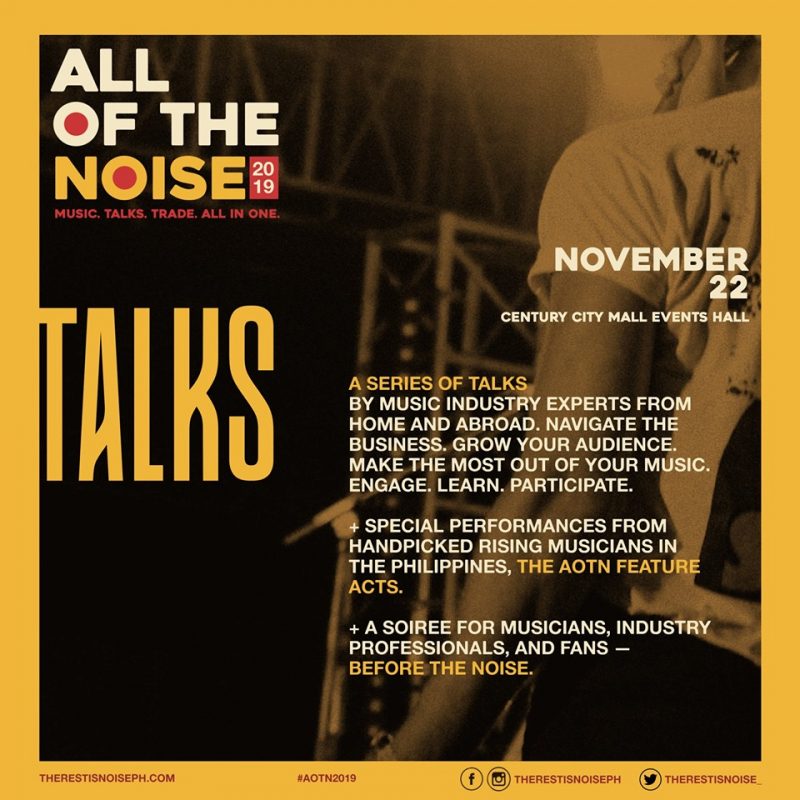 Speakers include:
Gregor Fair of Scorched Asia – Organizing a SEA Tour: A Guide to DIY Planning and Pitching

Camille Castillo of Bandwagon Philippines – The Role Music Journalism Plays in Today's Digital Landscape

David Siow of SGMuso- Singapore: A Case Study for Sustainable Music Tourism

Weining Hung of Lucfest – Championing Regional Music Acts to a Global Audience
Further, four handpicked Filipino acts will be given the chance to perform a live set at All of the Noise and sit down with the panel of music industry experts. Submission of entries has begun! Click here for the complete guidelines.
Before the Noise, an exclusive mixer for The Rest is Noise guests, musicians, and other VIPs, is also happening on the first day. This is an opportunity to expand the TRIN community, creating a global music village bound by love for music and meaningful collaborations.
Day 2 – November 23
Get ready for a full day of amazing performances from critically-acclaimed musicians on the second day of All of the Noise!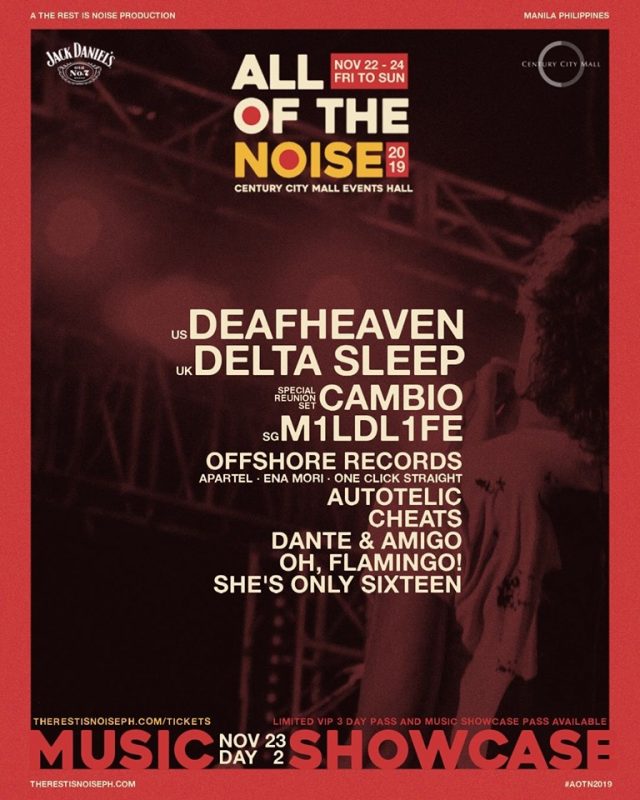 Grammy-nominated Deafheaven is making their Manila debut at All of the Noise alongside UK's Delta Sleep and Singapore's M1LDL1FE. Homegrown bands such as Autotelic and Cheats among others will also take on the stage.
Another performance you shouldn't miss is the special reunion set by Cambio!
Day 3 – November 24
Dubbed as the AOTN Music Market, the last day is allotted to a mini music expo for music entrepreneurs, stores, retailers, independent & major record labels, cassette & vinyl sellers, and expo partners.
Every music enthusiast is invited for a day of fun-filled activities and exhibition.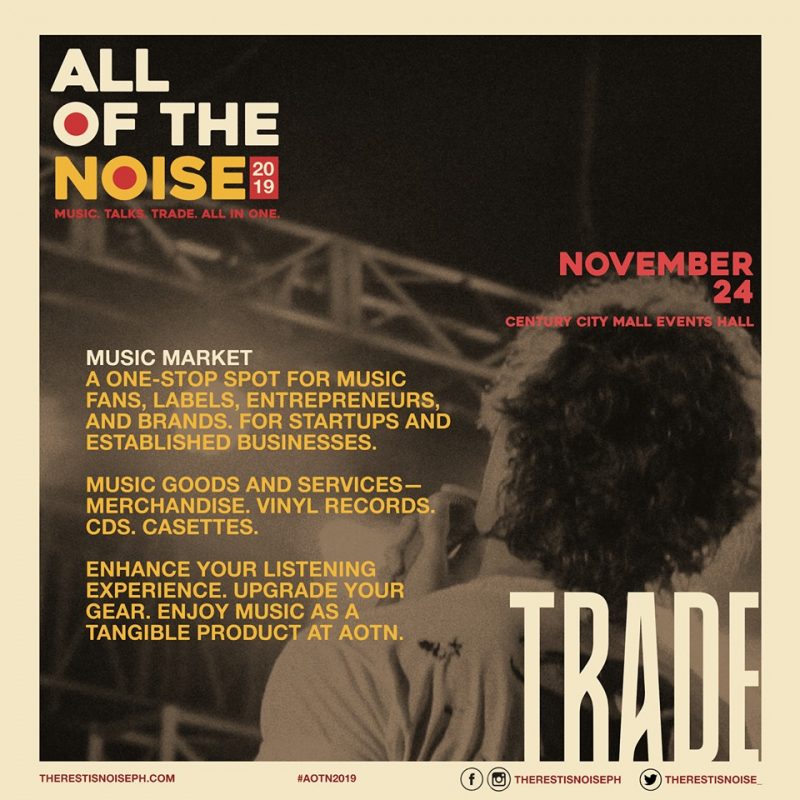 The second installment of All of the Noise aims to celebrate solidarity with neighboring countries and to expand music programming by integrating international and local artists with diverse backgrounds in one festival stage. 
Tickets are now available via The Rest Is Noise's website. Avail of the extended early bird rate of Php 2,500 for VIP 3-Day Pass or Php 1,500 for Music Showcase Only pass until September 16!
Details
What: All of the Noise 2019
Where: Century City Mall, Kalayaan Avenue, Makati City
When: November 22 to 24, 2019
Tickets:
Early bird rate until September 16
Php 2,500 – VIP 3-Day Pass
Php 1,500 – Music Showcase Only Pass (November 23, 2 p.m.)
Website: therestisnoiseph.com
Facebook: facebook.com/therestisnoiseph
---
Source: The Rest is Noise's official press release
Images grabbed from The Rest Noise's Facebook page